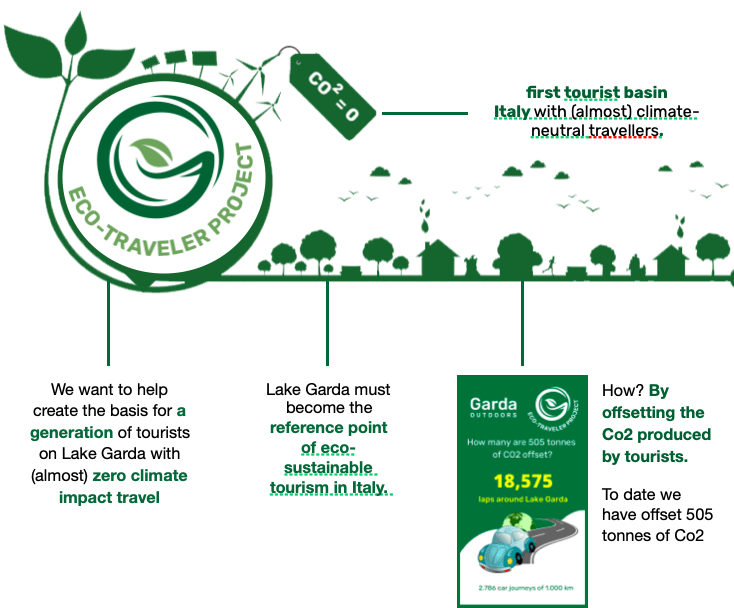 What is the Garda Outdoors Eco-traveler project for Lake Garda sustainable tourism on Lake Garda..
Tourism is responsible for about 8% of global carbon emissions, contributing significantly to climate change.
We of the Team Garda Outdoors want to do our part, making our users and our partners aware of a green tourism policy that will bring Lake Garda to be the first tourist basin with zero impact tourists on the climate.
We will help offset the carbon dioxide produced during your stay on Lake Garda through the purchase of virtuous shares that compensate for CO2, making each trip as carbon neutral as possible (i.e. trying to get as close to zero emissions as possible). ( i.e. zero emissions).
What is compensation.
Carbon offsetting allows you to offset the emissions of carbon dioxide and other greenhouse gases produced by reducing emissions elsewhere. Offsetting means choosing to financially support certified projects with a positive climate impact, whose goal is to reduce or remove greenhouse gases. Each ton of greenhouse gas removed or reduced is certified by a third party and can be purchased to offset the emissions of each individual's lifestyle.
What We Are Doing
We are creating the first generation of tourists on Lake Garda with zero impact travel on the climate!
How many are 399 tonnes of Co2 offset?
Targets
Partners Garda Outdoors Eco-Traveler Project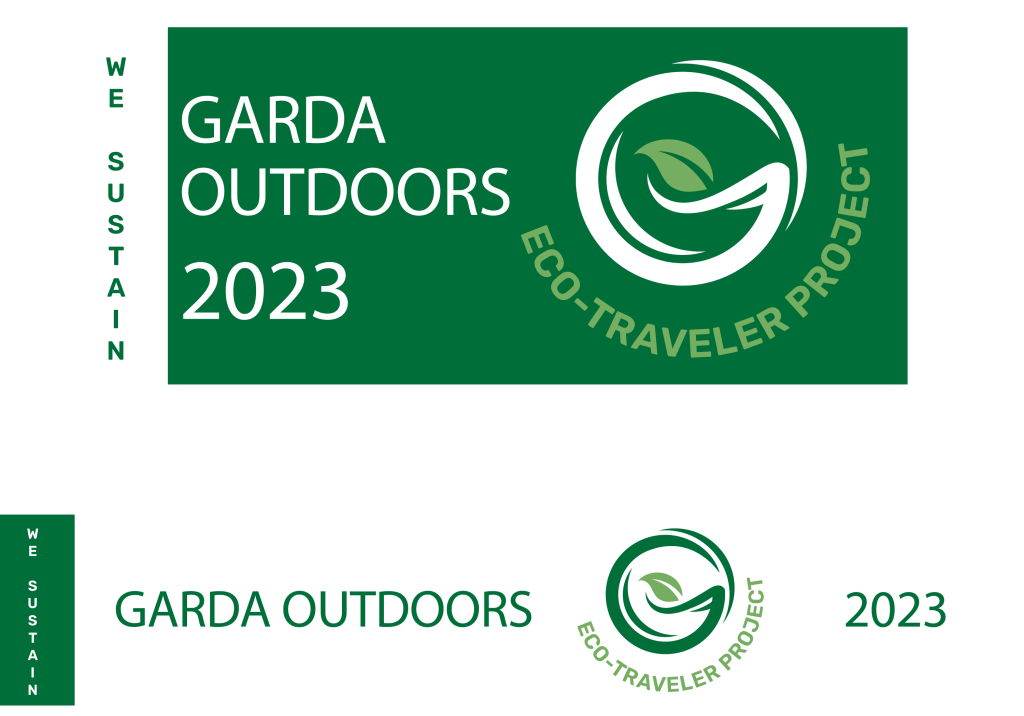 Technological/scientific partners