Are you ready to discover the best bars, wine bars, cellars and taverns in which to have a good aperitif, or participate in a tasting accompanied by snacks of all kinds, throughout the Verona area between the lake shore and the hinterland? ..for the series of articles on the best places to have an aperitif in the West, South and North of Lake Garda ..… ready, set, go!
La Tradision (Via Guglielmo Oberdan, 6, 37121 Verona VR – Tel. 045594226 e Parcheggio San Carlo, Viale S. Carlo, 16, 37016 Garda VR – Tel. 353 344 6808)
With two locations, La Tradision is a cozy, rustic-style restaurant. It offers snacks, cold cuts, cicchetti and sandwiches all accompanied by excellent aperitifs, beers, wines and cocktails of all kinds .. to satisfy all tastes! In Verona it is located a stone's throw from the Arena, while in Garda it is next to the large municipal parking lot and offers a splendid view of Lake Garda!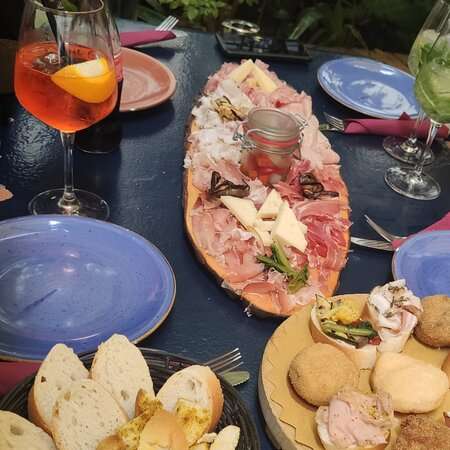 Dal Zovo Wine Bar – Cavour 52 (Corso Cavour, 52, 37121 Verona VR – Tel. 375 590 6680)
A stone's throw from the Castelvecchio Bridge and next to the Arco dei Gavi we find Dal Zovo Wine Bar, a place where you can enjoy a good glass of wine accompanied by greetings platters, toast, focaccia and much more. The choice of wine is really difficult, also thanks to the wide selection offered by the wine list!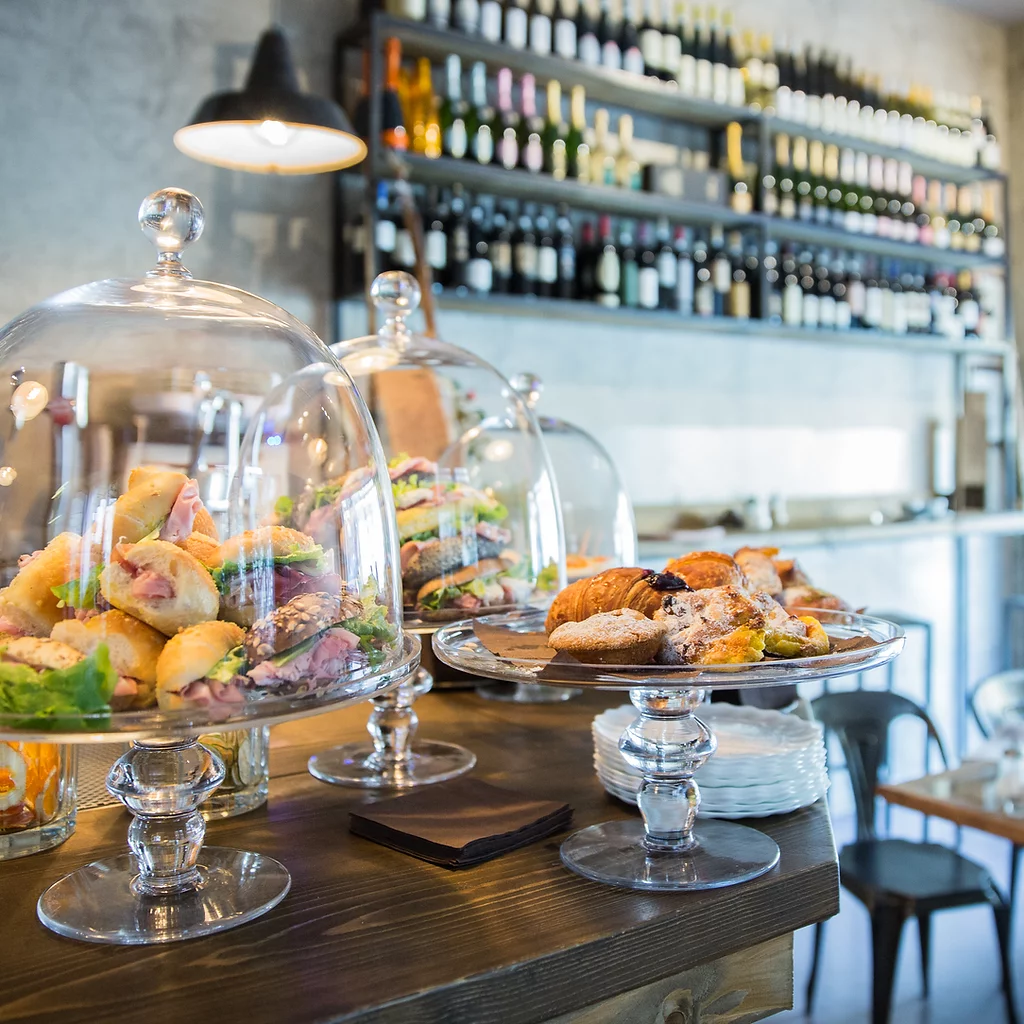 Osteria Caffè Monte Baldo (Via Rosa, 12, 37121 Verona VR – Tel. 045 803 0579)
In the center of Verona, the Osteria Caffè Monte Baldo is a perfect place if you want to enjoy an aperitif. It offers an extensive wine list and excellent canapés to accompany it all!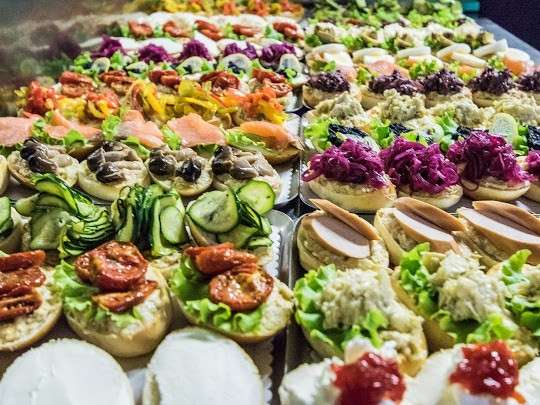 Caprini Franco Botega e Cusina ( Via Madonnina, 11, 37057 San Giovanni Lupatoto VR – Tel. 045 545058)
Outside Verona we find Caprini Franco Botega and Cusina, a place that deserves a few more kilometers by car to be tried. The proposals are of excellent quality, explained in detail, and accompanied by an excellent wine list. Try the platter of cured meats hanging by the thread!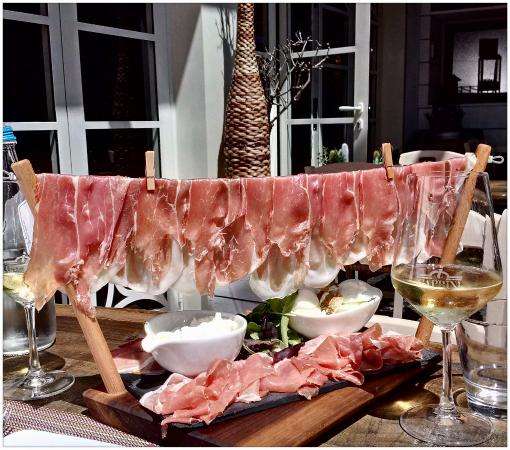 Frasca al Boschetto (Via Boschetto, 2, 37030 Lavagno VR – Tel. 327 663 5189)
Moving away from the city center towards the hills, we find Frasca al Boschetto, a rustic wine bar located in the agricultural courtyard of the historic Villa Verità Fraccaroli, in San Pietro di Lavagno. It offers wines of its own production and wines from the Verona area, all accompanied by excellent platters of local cold cuts and cheeses. Although a little off course, it is definitely worth a visit!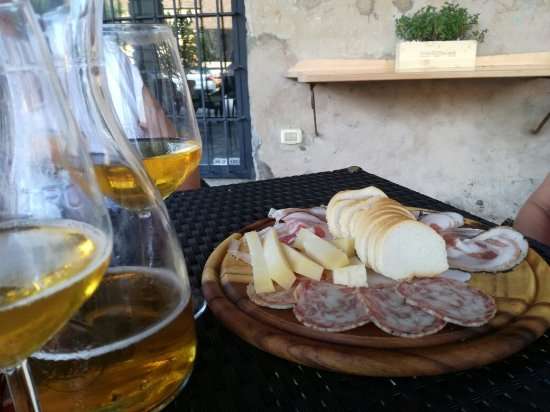 Enoteca Del Soave (Via Roma, 19, 37038 Soave VR – Tel. 045 768 1588)
In the center of Soave, which has recently become the Borgo dei Borghi 2022, is Enoteca Del Soave, a small restaurant with a rustic air, with the possibility of eating both indoors and outdoors. This wine shop offers an excellent selection of wines, all accompanied by cicchetti, cold cuts and cheeses. The wines tasted can also be purchased!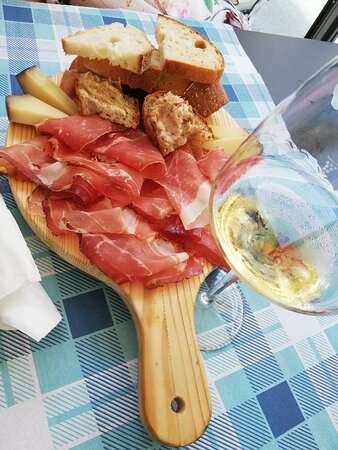 Enoteca SantaMaria (Via S. Maria, 44, 37024 Arbizzano-Santa Maria VR – Tel. 045 602 0800)
Moving to Valpolicella, known for its excellent wine, we find Enoteca SantaMaria, a place that, in addition to the sale of excellent wines, offers the possibility of having an aperitif with a good glass of wine accompanied by some cicchetto or cutting board. The wine list is very extensive, for a better experience, I recommend you get advice from the owner!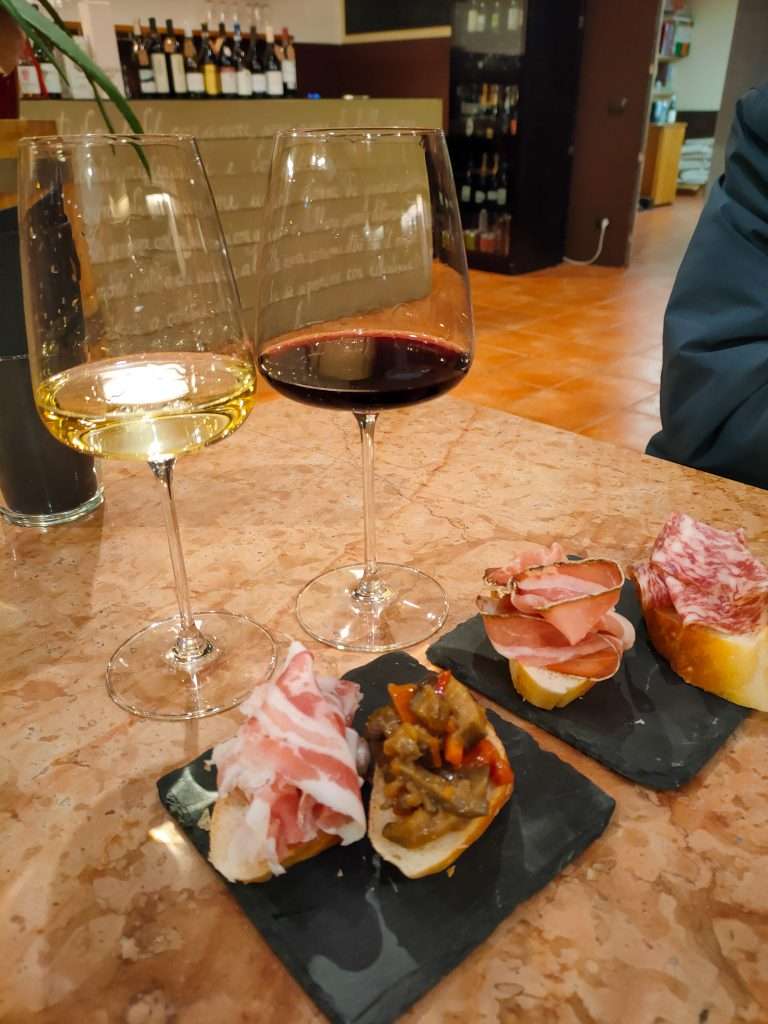 Bistró del Borgo Valpolicella (Via Case Sparse Conca d'Oro, 1, 37015 San Giorgio di Valpolicella VR – Tel. 045 683 8170)
Located on the upper floor of Villa San Giorgio, the Bistrò del Borgo offers excellent wines to combine with quality products, all seasoned with a splendid view over the hills of Valpolicella to Lake Garda. I recommend trying it in the evening, at sunset .. you will see what a show!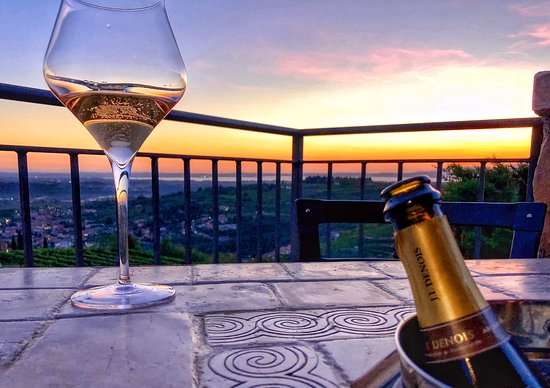 Castrum Wine Bar & Bistrò (Via Castello, 21, 37029 Castelrotto VR – Tel. 348 900 4930)
Staying in Valpolicella, but changing hills, we head to Castelrotto with the Castrum Wine Bar & Bistrò. A recently renovated restaurant that offers the possibility to consume at the tables in the square or inside. The proposals are wide, from an aperitif to a good wine, all accompanied by excellent appetizers!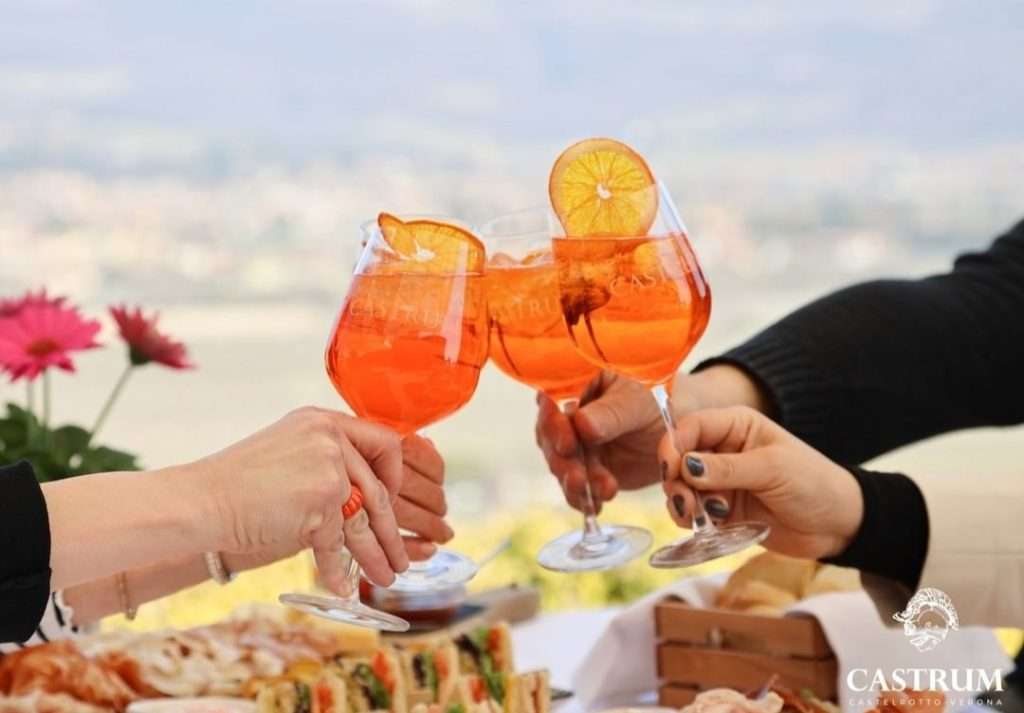 ITKÕ Restaurant | ITKÕ Wine Bar (Piazza Vittorio Emanuele II, 12, 37015 Sant'Ambrogio di Valpolicella VR – Tel. 045 242 3761)
For an unusual aperitif in Valpolicella, you can choose ITKÕ Wine Bar, an impressive place, elegantly furnished. It offers a wide selection of wines accompanied by excellent fish in all its nuances: fried, raw or in cicchetti. This place is able to satisfy even the most rebellious souls, lovers of the sea and fish in the heart of Valpolicella!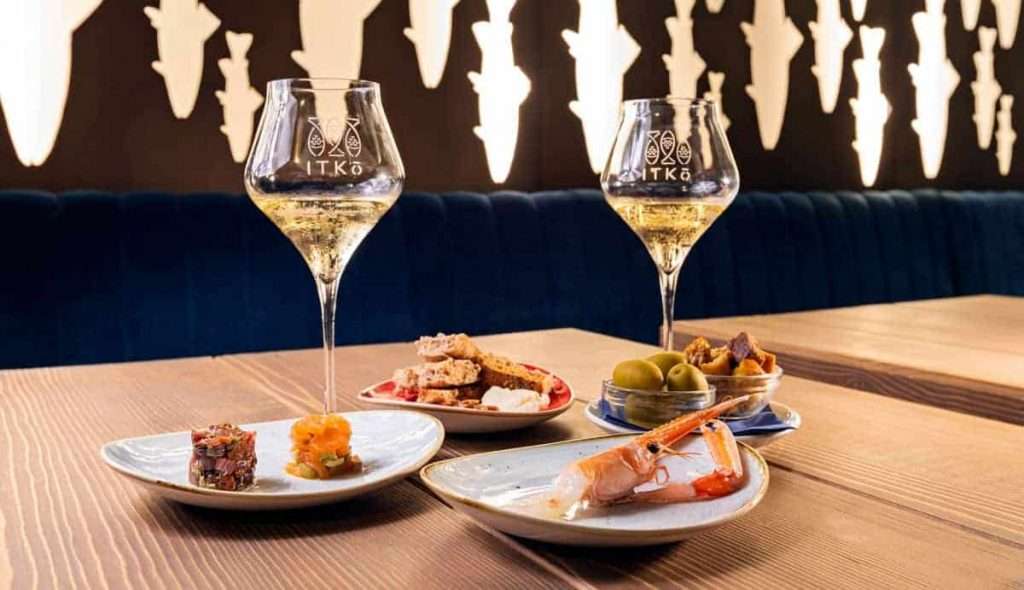 Birrificio Agricolo Artigianale Custoza 1866 (Str. Nuova, 49, 37066 Custoza VR Tel. 349 212 3315)
Who says that the aperitif must only be based on wine? What if someone doesn't like it? It seems a bad thing to say, especially in a territory like Verona which is rich in excellent wines, but there is also this possibility .. so for those who do not particularly like wine, or for those looking for an alternative aperitif, here is the Custoza 1866 Agricultural Craft Brewery. We are in the countryside of Custoza, in an agricultural courtyard where you can enjoy a real tasting of their beers accompanied by excellent cold cuts and focaccia!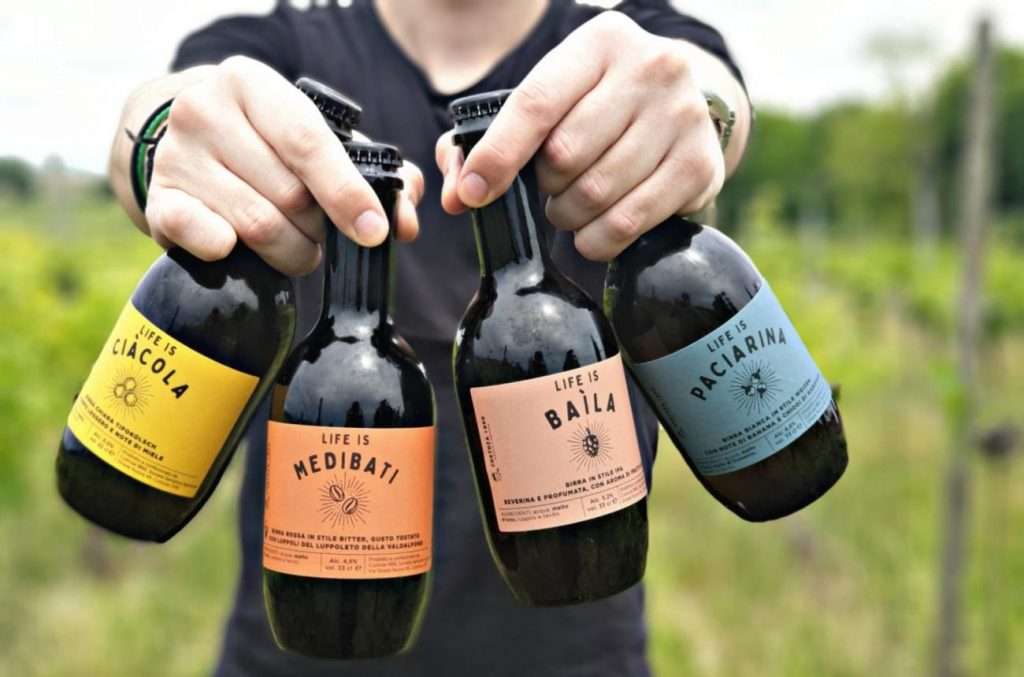 Pacengoto (Piazza Senatore Antonio Alberti, 4, 37017 Pacengo VR – Tel. 045 459 2804)
Moving towards the shores of Lake Garda we find Pacengoto; a really nice name for the Venetians, in fact gòtto can mean glass, but also the content of the glass, the wine! Il Pacengoto is a wine shop with an incredible offer of wines and excellent culinary combinations .. in case of difficulty, entrust yourself to the expert hands of the staff, they will be able to guide you towards the most appropriate choice according to your tastes!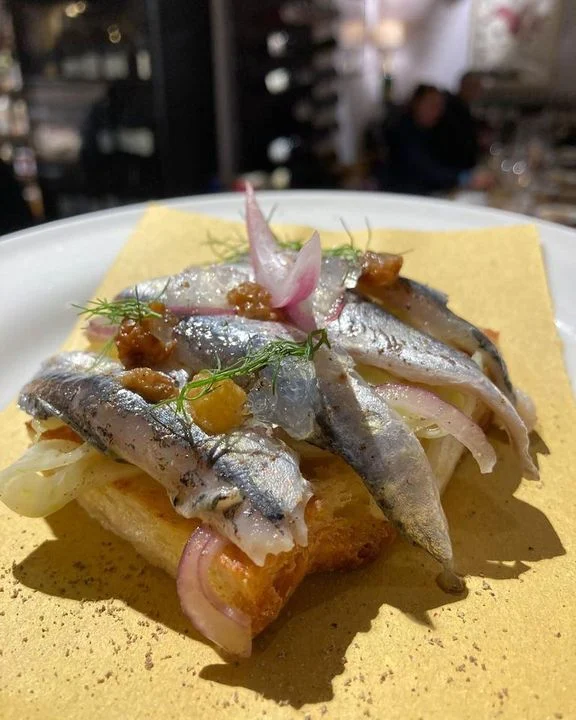 Caffè Lacisium (Via Francesco Fontana, 24, 37017 Lazise VR – Tel. 346 585 5321)
Located in the center of Lazise and with a splendid view of the port, we meet Caffè Lacisium, a small place that, during the aperitif hour, captures the attention of passers-by for its cold cuts "spread" on a wire like some cloths. These platters are accompanied by really good aperitifs .. seeing is believing!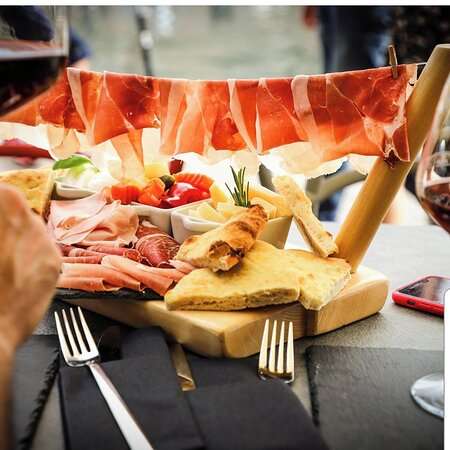 Bar Tulles (Via G Rigo, 5, 37010 Torri del Benaco VR)
Located in the beautiful town of Torri del Benaco, the Bar Tulles offers the possibility to consume both inside and outside, in a sheltered garden. The proposals range from beers to wines, passing through extravagant aperitifs; all accompanied by appetizers that are served in closed glass jars! I recommend Aperol Orange, an aperitif based on Spritz Aperol and orange juice .. you won't regret it!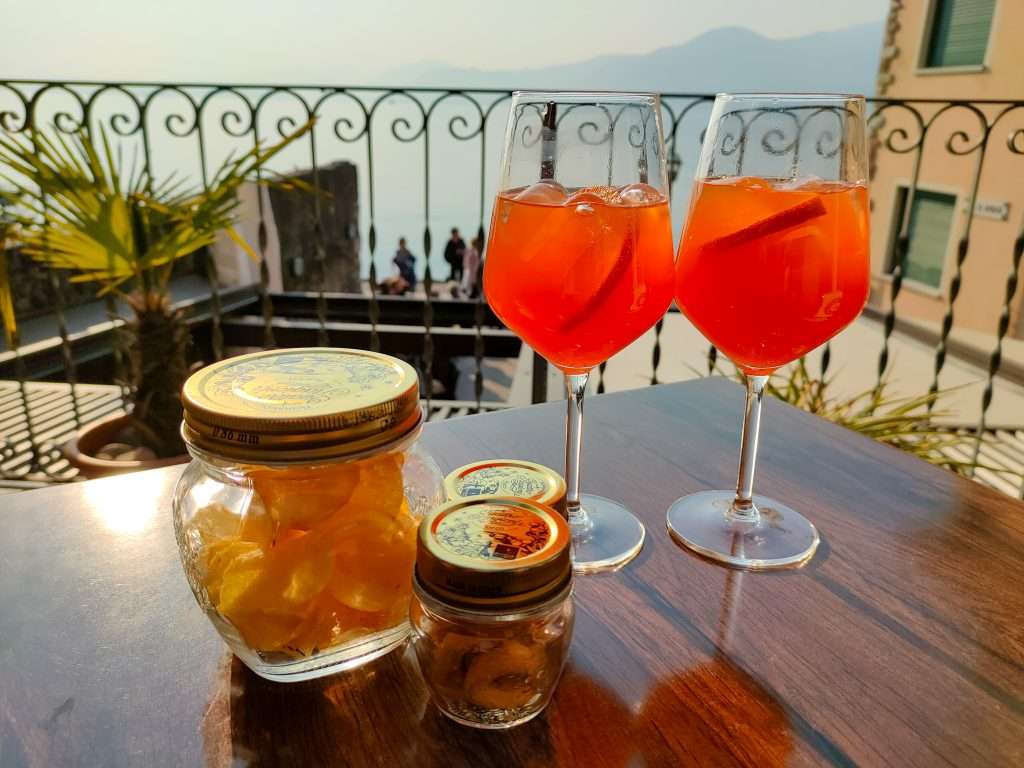 Dodobar (Via Navene, 15, 37018 Malcesine VR)
To conclude our aperitif tour, we arrive in Malcesine with Dodobar, an excellent place for an aperitif break! It offers a variety of beers, wines and the inevitable Spritz .. excellent accompaniments with their sandwiches!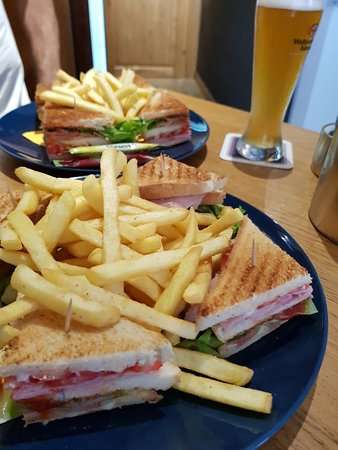 For the East shore of Lake Garda, (which includes Verona and its province, Valpolicella and the Veronese side of Lake Garda) the best places to have an aperitif are over … as always, if you have any suggestions, new bars / wine bars from discover and try, questions about your holiday on Lake Garda, do not hesitate to contact us by commenting on this article or writing on our social channels (Instagram, Facebook, Twitter, TikTok), we are always available to help you.
Hotels – Restaurants – Experiences on Lake Garda.
On Lake Garda there are many structures in which to stay, from small and well-kept B&B's to resorts with wellness centers and beauty services, in the section dedicated to hotels find all the information you need to find the most suitable accommodation for you.
The same goes for restaurants, at this link you will find our selection of restaurants on Lake Garda. Remembering that Lake Garda offers several starred restaurants and the quality of the culinary offer is very high.
There are many activities and experiences you can do on Lake Garda, so we recommend you visit the section dedicated to experiences in our magazine by clicking here.
See you soon Outdoors!