Cima Comer is one of the most beautiful viewpoints that Lake Garda offers.
Brescia side, 1279 meters above the sea level. There is a massive balcony with balustrade and wooden benches on which to look out comfortably to enjoy the splendid view towards the southern shore of Garda. A little above there is also a cross.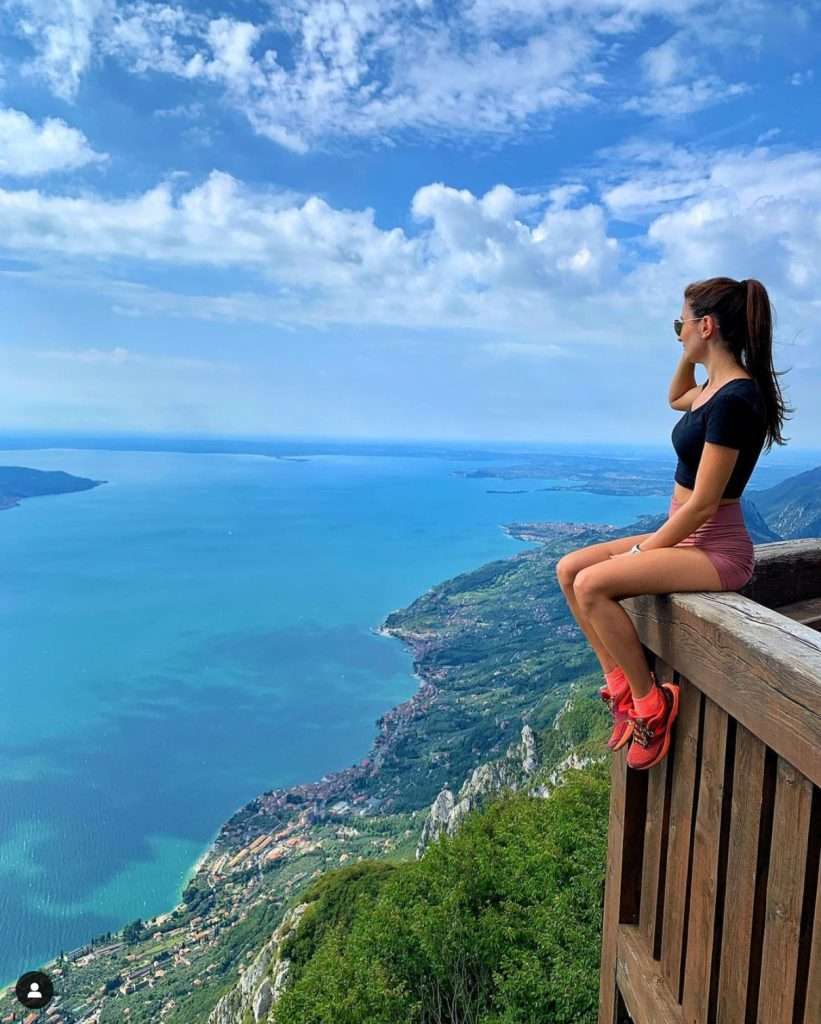 How to get to Cima Comer: longer trekking that passes by the Hermitage of San Valentino.
If you want to do the complete tour (which takes about 2 and a half hours uphill and an abundant hour downhill) we recommend starting from Sasso of Gargnano (BS). You park your car at the beginning of the village where there is the central folkloric bar (which also serves as a mini-market to buy snacks or sandwiches for the journey). You will find tropical birds in various cages, do-it-yourself furnishing accessories, and a fantastic frothy cappuccino before starting the walk.
Continue on foot through the alleys until you reach the fountain (the water is not drinkable, you have to bring your bottles already full). From there begins the path 31 to: Eremo di San Valentino (772 m – perched close to the rock. It was built by the inhabitants of Gargnano in 1650, survivors of the plague of 1630 ), Cima Comer (1279 m) and Monte De Nervo (1459 m).
The path is quite steep so for the less trained we recommend the shorter trek specified below.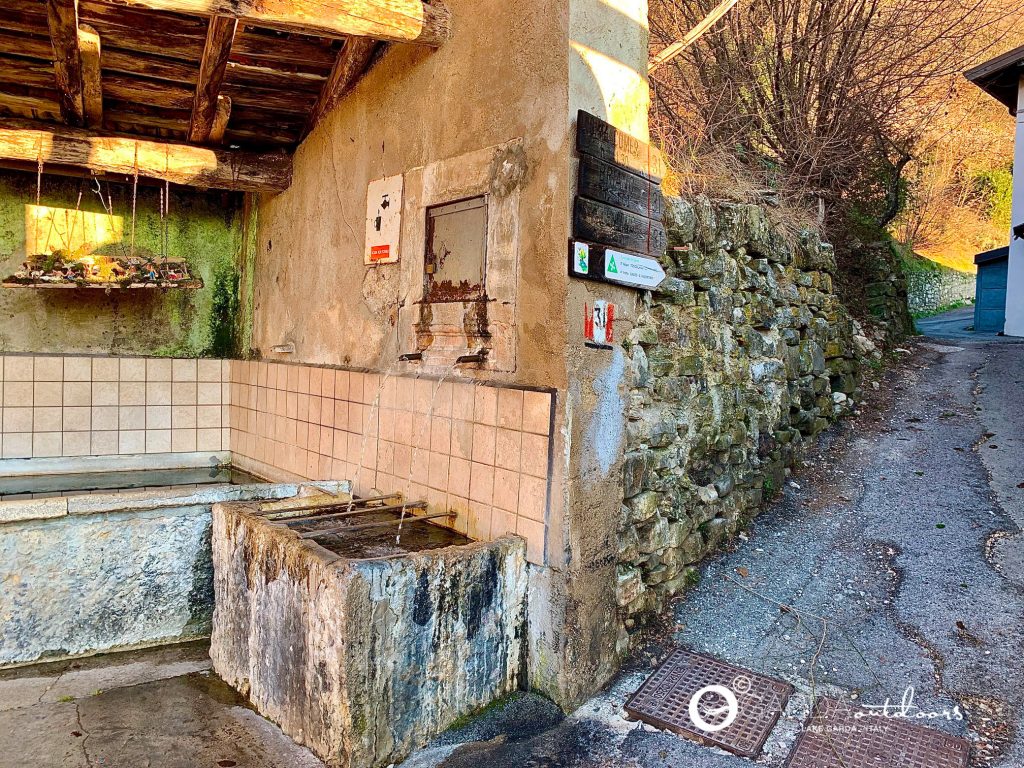 How to get to Cima Comer: shorter and easier trek.
If you want to go to Cima Comer by a shorter route , you can park your car along the state road that leads to the hamlet of Brione (BS), under the hut of the Alpine troops (1027 m). Always taking the path 31 (well marked from the road, on the right going up) you will reach the summit in about 40 minutes .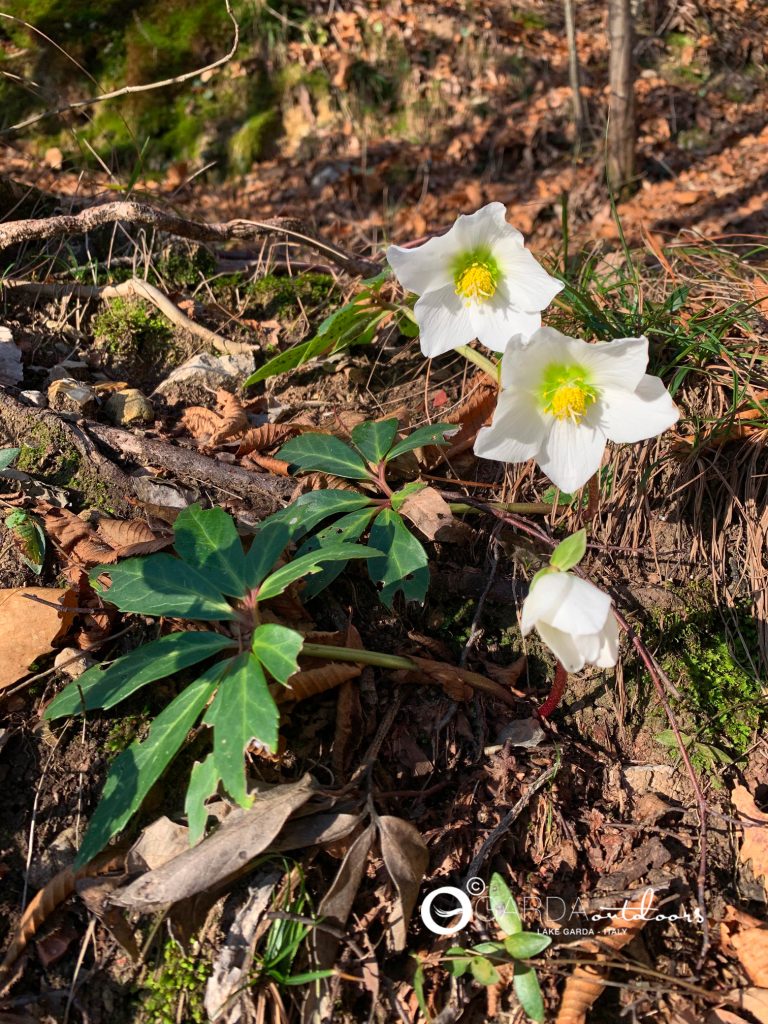 I conclude, for those who want to continue reading, with a short amarcord; apparently it is a trivial action, not worthy of note, which however distinguishes my experience from time immemorial: while I walk I always slip the handkerchief under my wrist, inside the sleeve, as my grandmother Dea did. I've seen him do it a lot of times and now this "ancient" gesture belongs to me. She always had the sleeves of her sweaters awkwardly swollen because sometimes she wore more than one. She was literally a "woman with a skirt", as Vecchioni sings, and she certainly didn't have trouser compartments.
Putting on the handkerchief in this way is more comfortable than having it in your pocket and it doesn't risk falling out and getting caught in the middle of other things of quick use. Incredible how, growing up, we realize that we have assimilated the little habits from the people who raised us. I viscerally hated that way of doing it, because it was unsightly, yet I found myself making it automatically mine.
Did you recognize yourself in repeating some gesture inherited, almost like an imprint, from your parents and grandparents? It is nice to notice it and laugh about it. It is part of our history and what represents us in everyday life.
See you next time dear Outdoors!
Silvia Turazza – Garda Outdoors Editorial Staff
Hotels – Restaurants – Experiences on Lake Garda.
On Lake Garda there are many structures in which to stay, from small and well-kept B&B's to resorts with wellness centers and beauty services, in the section dedicated to hotels find all the information you need to find the most suitable accommodation for you.
The same goes for restaurants, at this link you will find our selection of restaurants on Lake Garda. Remembering that Lake Garda offers several starred restaurants and the quality of the culinary offer is very high.
There are many activities and experiences you can do on Lake Garda, so we recommend you visit the section dedicated to experiences in our magazine by clicking here.
For any questions about your holiday on Lake Garda, do not hesitate to contact us by commenting on this article or by writing on our social channels (Instagram, Facebook, Twitter , TikTok), we are always available to help you.