Before showing you the best lake fish restaurants on Lake Garda, a brief introduction should be made that answers this important question: what are the fish that are caught in Lake Garda?
The sweet waters of Lake Garda and Ledro are full of fish species (more than 30 in total) that lend themselves to the most varied recipes. Only in Lake Garda you can find the rare carpione, together with fish such as trout, whitefish (which is often offered in the form of delicious meatballs or grilled), bleak, sardines (also excellent with a first course spaghetti or simply grilled), pike (we recommend it "in sauce" accompanied with polenta), tench, perch and eel. An inestimable wealth, which is also found in the nearby Lake Ledro and Lake Tenno, and in the River Sarca (where the vairone and the barbel abound).
Important is the breeding of char and trout (rainbow or brown), recognized IGP, which takes place here by reconciling centuries-old traditions with the most modern techniques, but always in fresh and uncontaminated waters.
In the list of restaurants that we will indicate below, you can taste all these varieties of freshwater fish, both raw and cooked as an appetizer, first and second course.
Our research was done on the basis of menus that contain more lake fish proposals.
Located in the beautiful square of Pai di Sopra, you will find many lake fish specialties, freshly caught every day, such as: tortelloni with whitefish and lemon, spaghetti with sardines, lemon tagliatelle with smoked whitefish and mixed grill.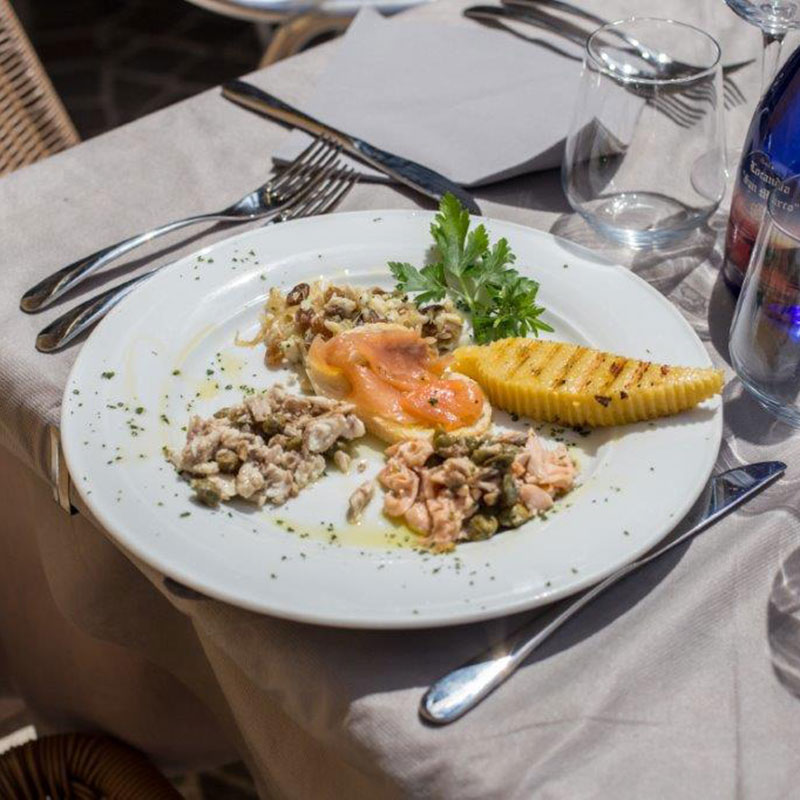 Set in the romantic port of Castelletto you will find this historic lake fish restaurant. You will feel at home!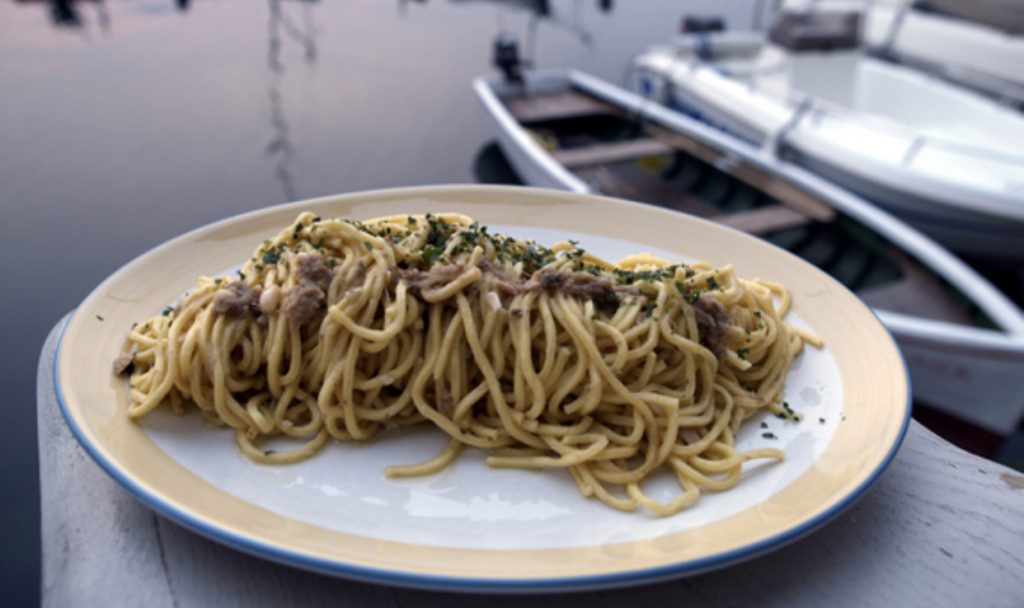 If you go in the warm season, ask for a table on the splendid terrace a few meters from the lake! Here you will also find private parking and a private dock for mooring if you arrive by boat.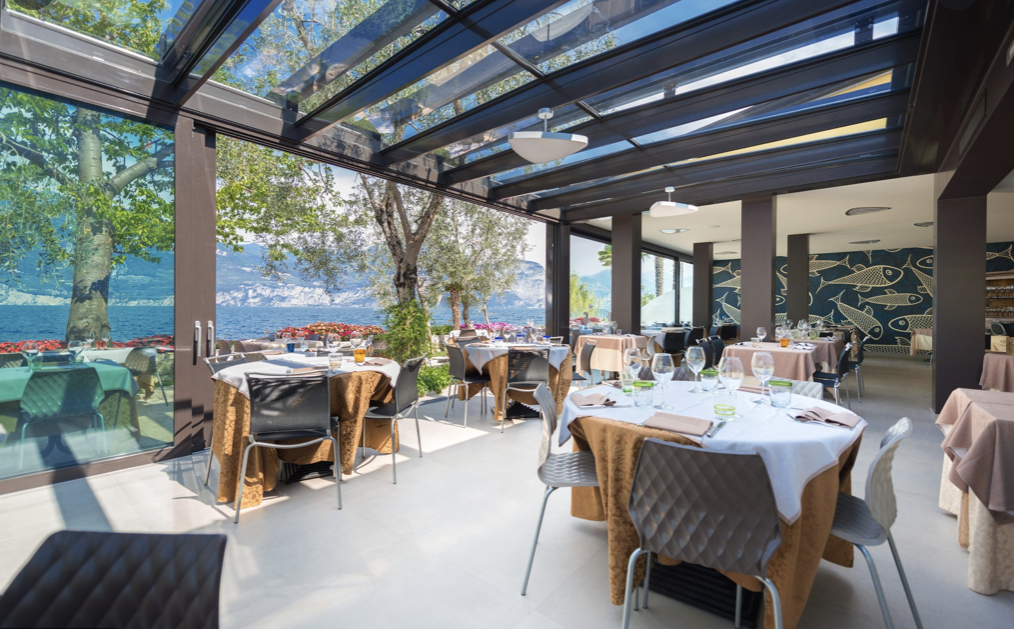 Unique location of its kind. If there are two of you, you must absolutely book one of the very romantic tables overlooking the Aril river (the shortest river in the world) which passes right next to this Hotel Restaurant. Here too you will find a private parking.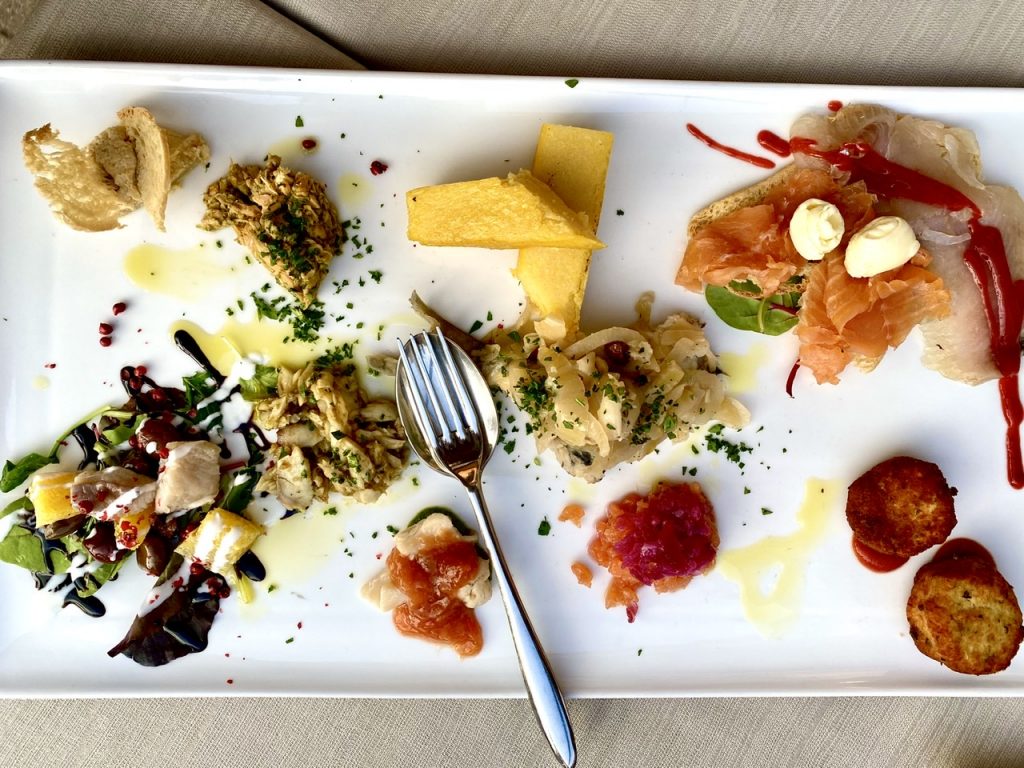 Chef Luppi is waiting for you to surprise you with his culinary creativity. Colorful and modern restaurant, guaranteed lake view!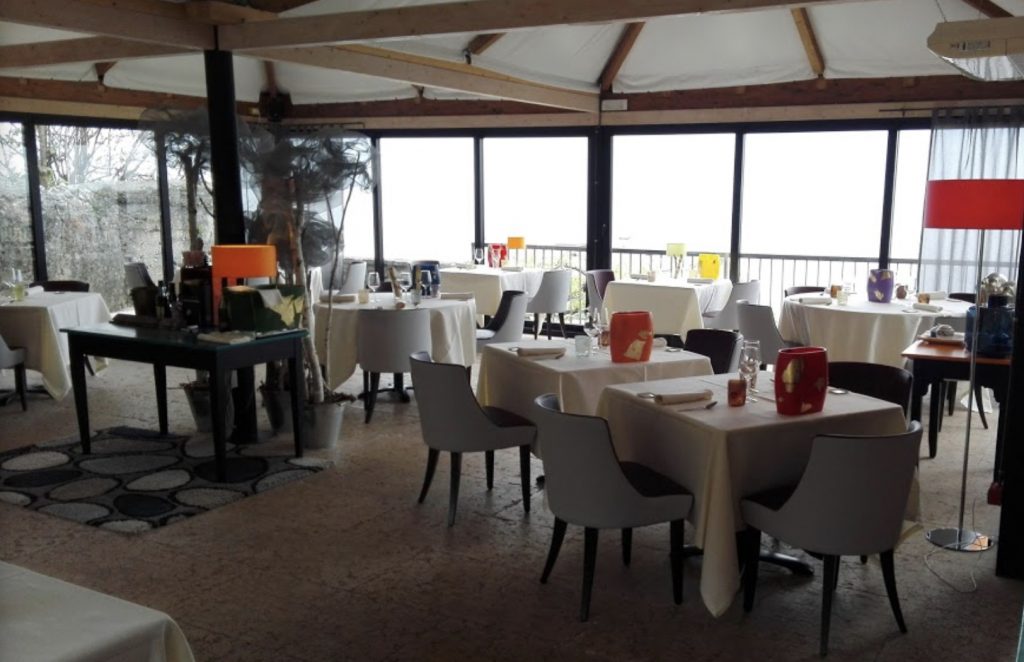 An elegant room with a veranda overlooking the lake. After a good lunch or dinner you can take a stroll around the beautiful Torbole.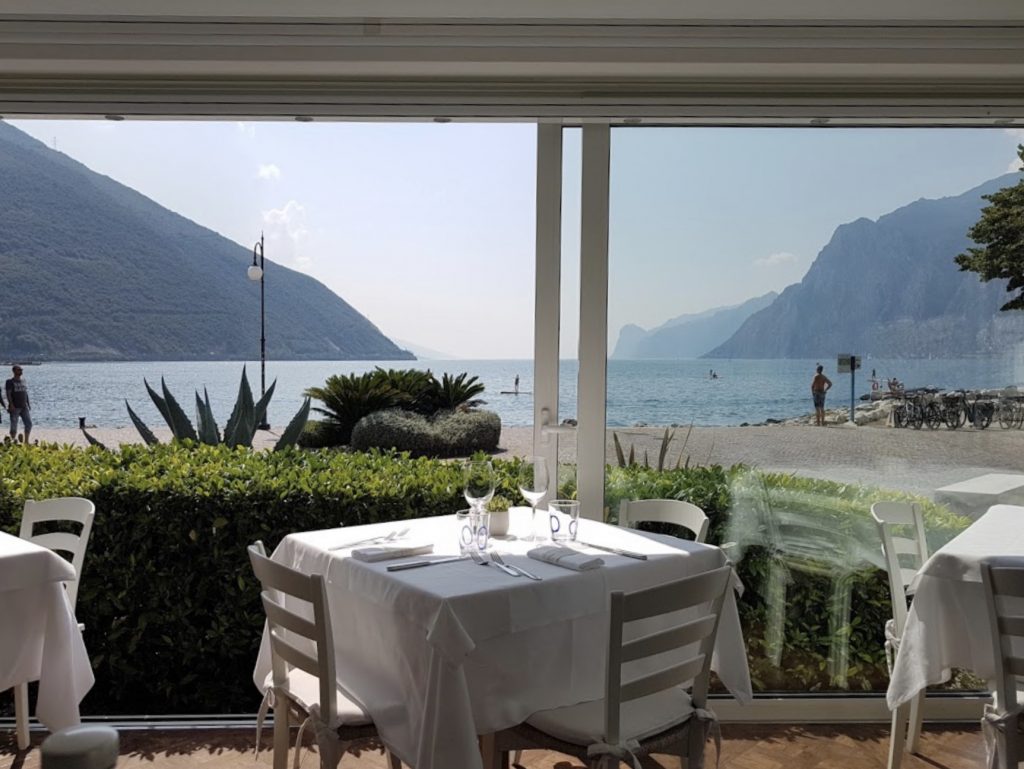 In the heart of Limone sul Garda you can eat with a view of the marina. We do not use the word "heart" by chance because inside the room you will find the "living rock" on which it stands. If you are two, we recommend that you book a table on the charming first floor balcony. Magical atmosphere!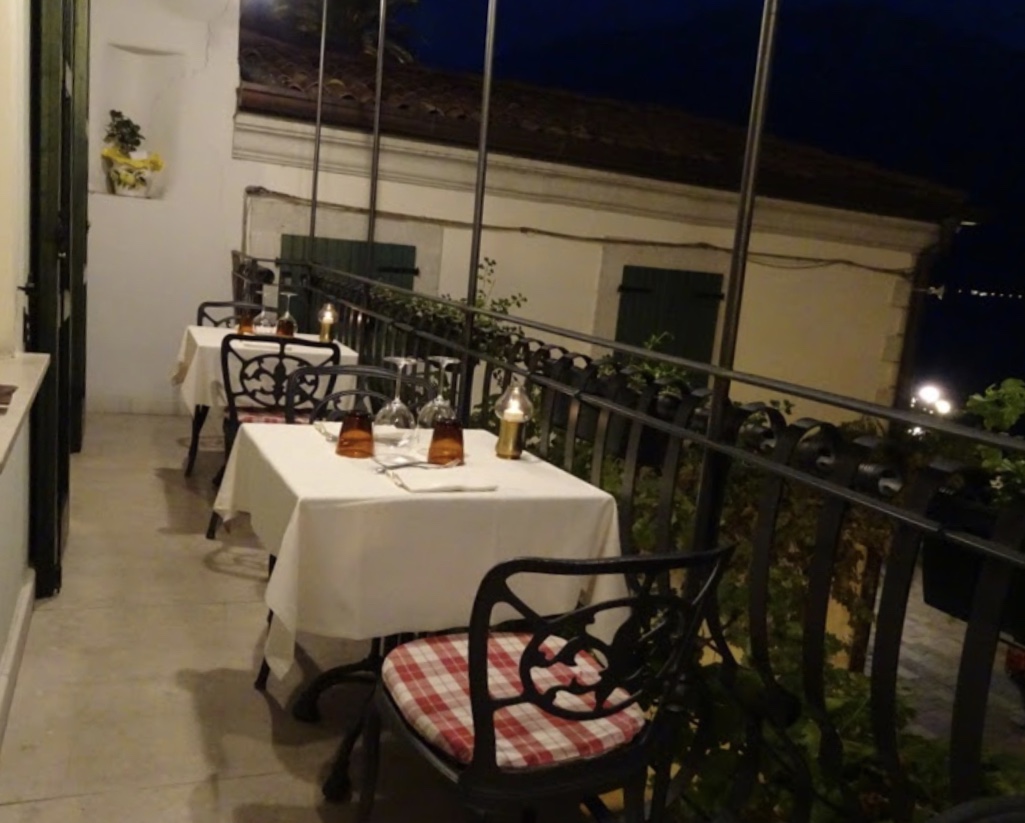 At the end of a stone alley overlooking the lake is this delightful trattoria. You will taste a series of dishes inspired by the Garda tradition, with a touch of creativity and fun. If you are two, we recommend booking the romantic outdoor table located in the first row pieds dans l'eau.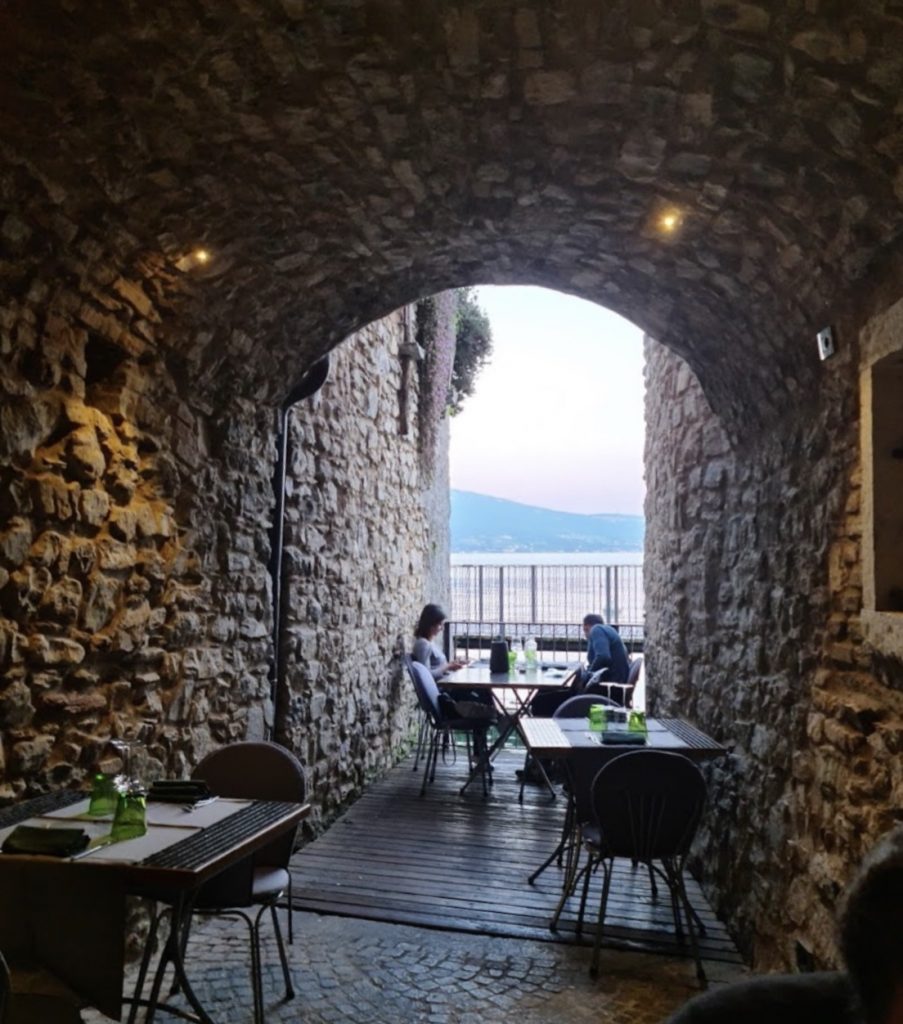 A beautiful garden one step away from the lake. Quiet and relaxing atmosphere guaranteed!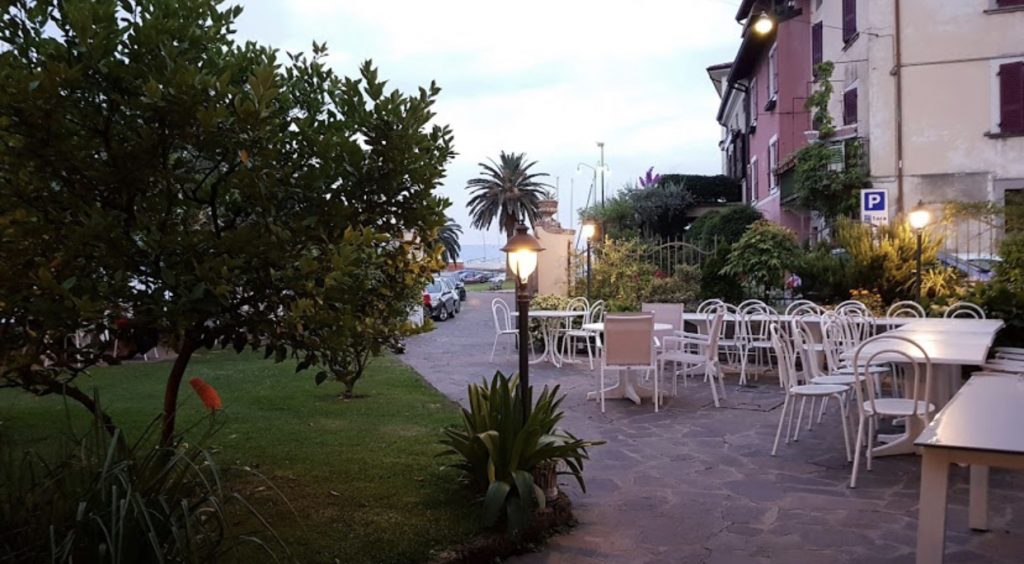 Here you have the feeling of "kilometer zero", this restaurant with a garden directly overlooks the lake!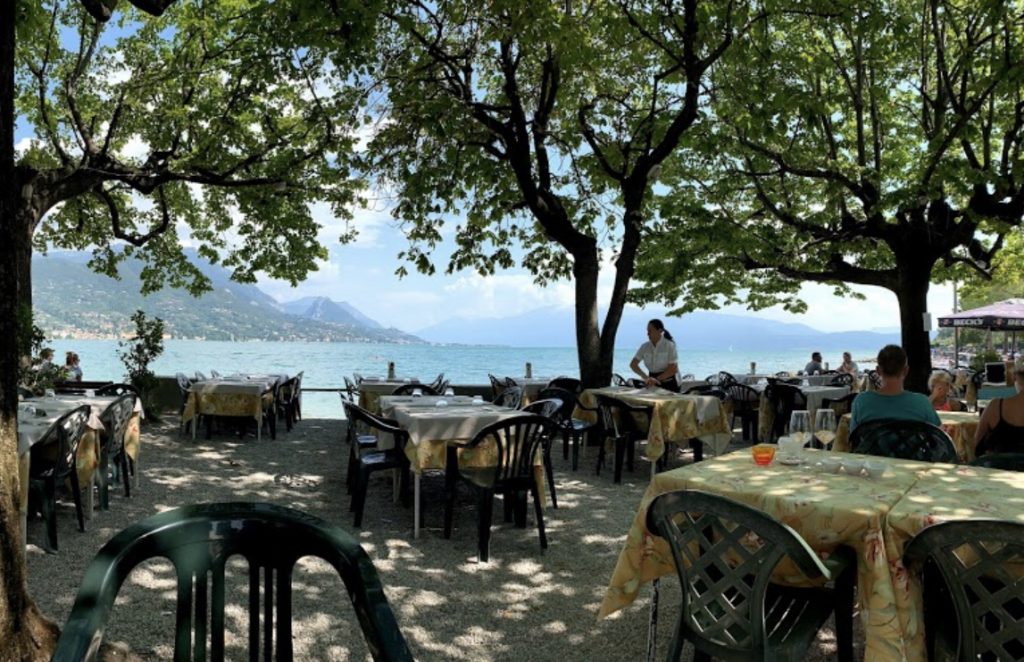 Pergola and marina. The perfect combination to eat while relaxing!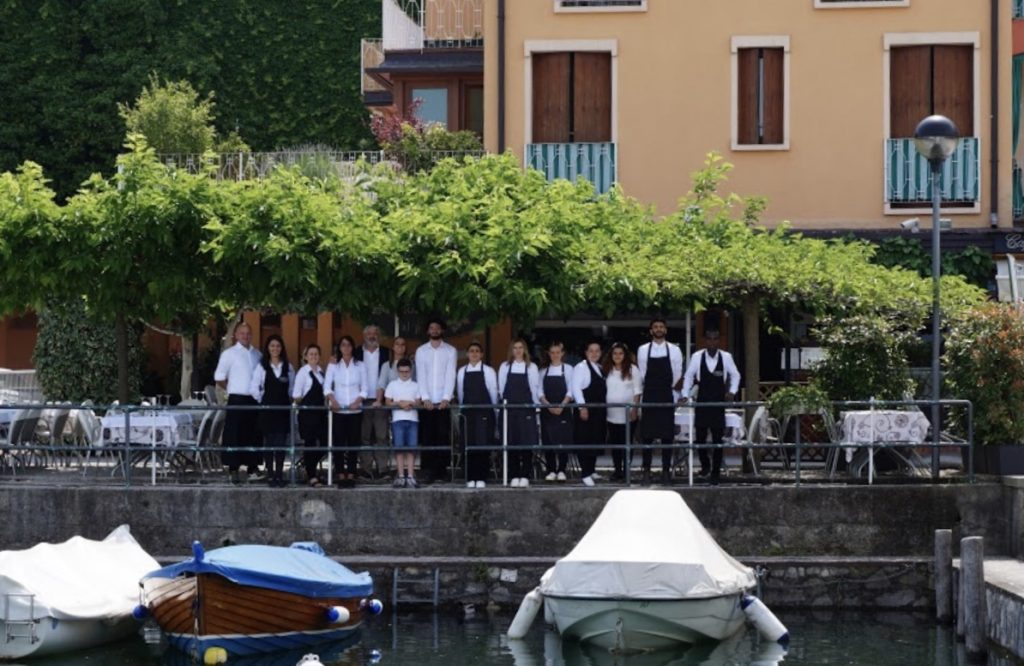 A beautiful place for excellent lake fish presented with care and creativity. Seeing is believing!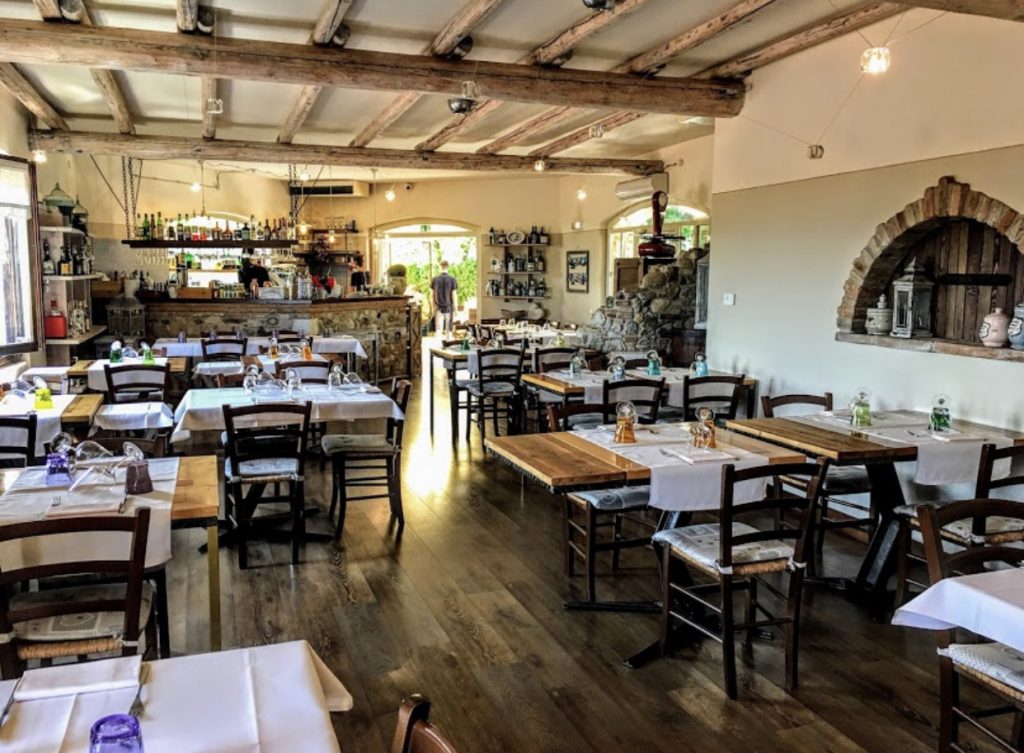 Let yourself be pampered by the tranquility of the place that will make every dish even more special.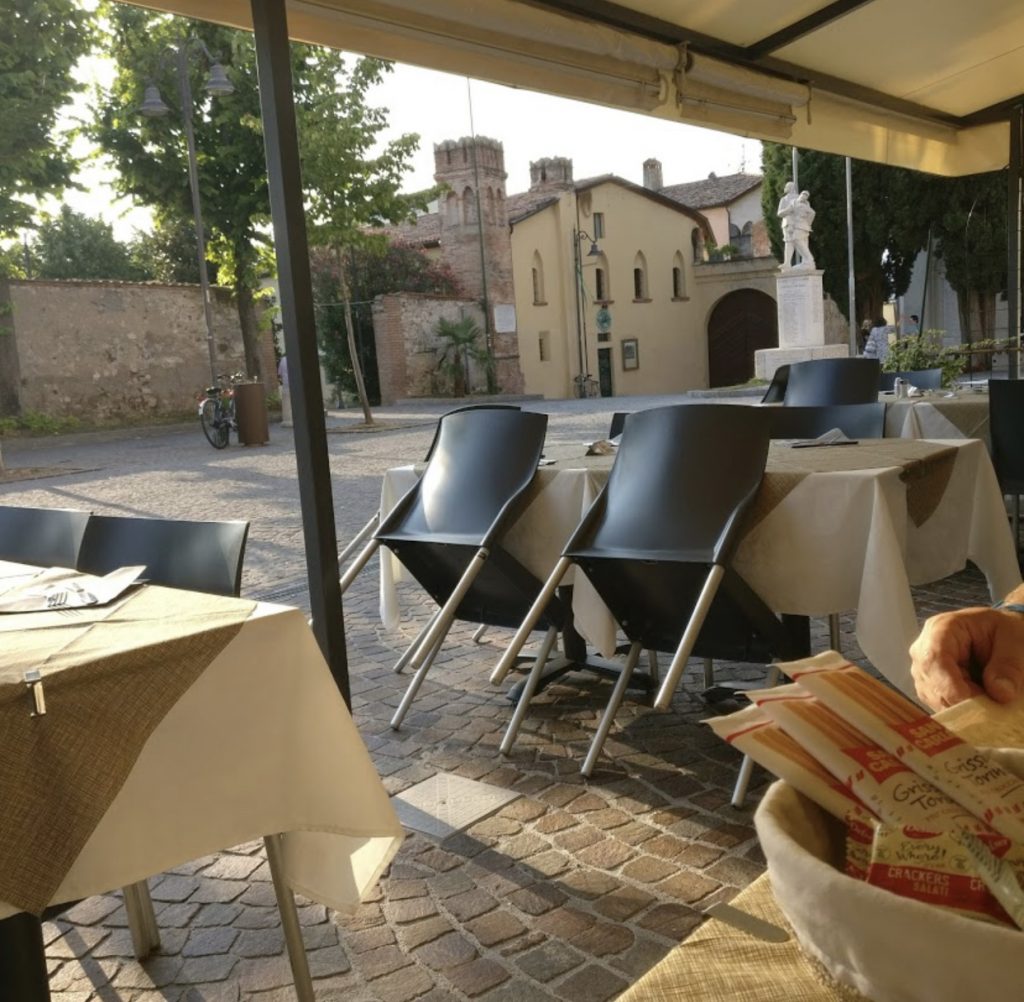 A very chic farmhouse immersed in the countryside. The wines are of their production. Take the opportunity to visit the nearby monumental tower of San Martino della Battaglia.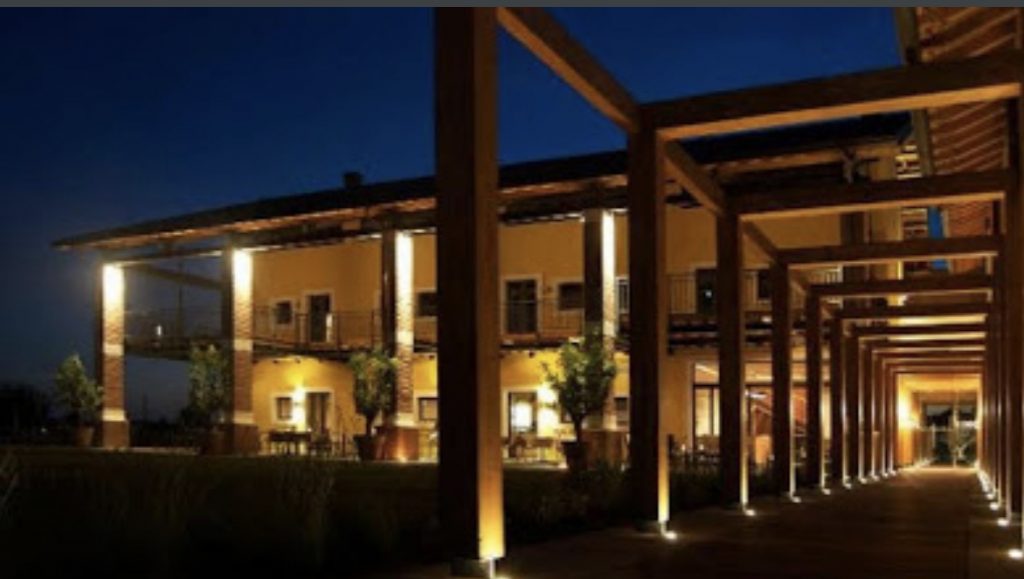 This restaurant is nestled in the heart of Sirmione. Vintage furniture. Very suggestive to eat both externally with lake view and internally.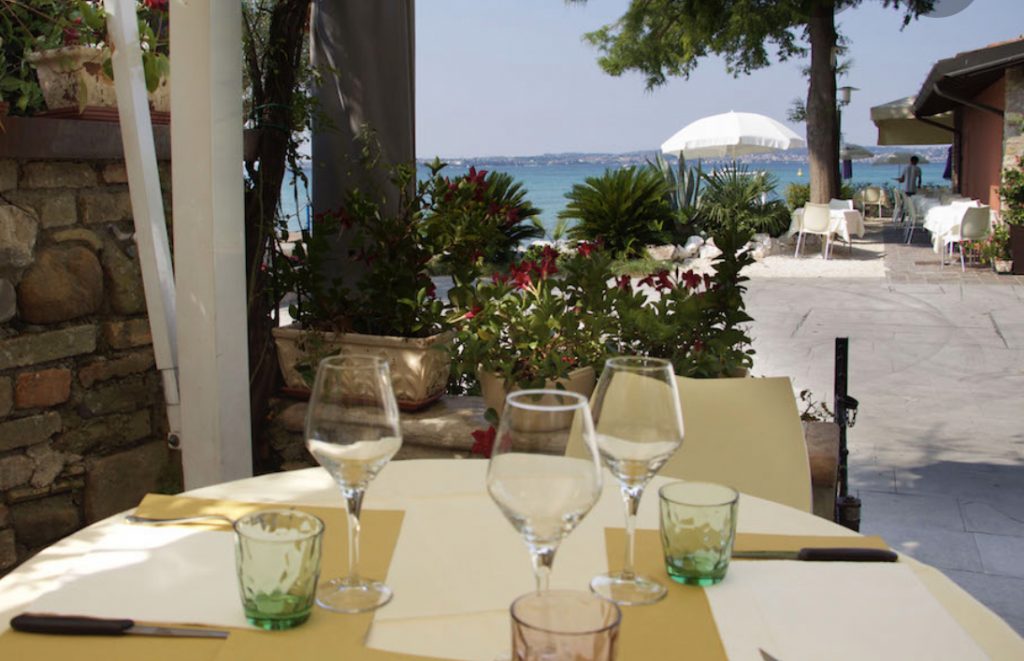 Comfortable and informal place to enjoy excellent lake fish with all the friendliness of the staff.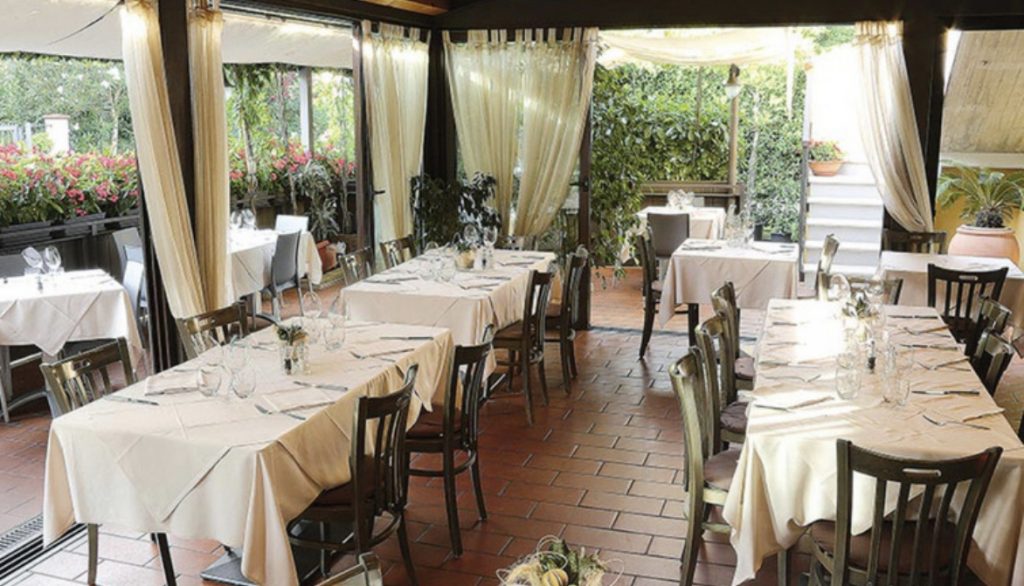 You will admire the splendor of large wisteria plants that form the roof of the external pergola. Easy and traditional environment to feel at home.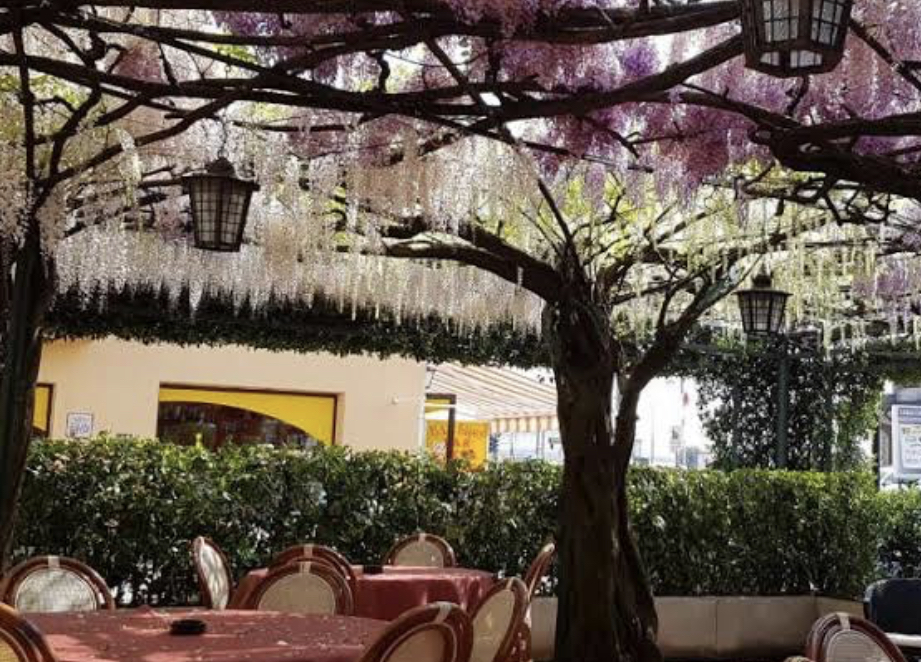 Located in the picturesque port of Lazise, you will eat like kings and queens!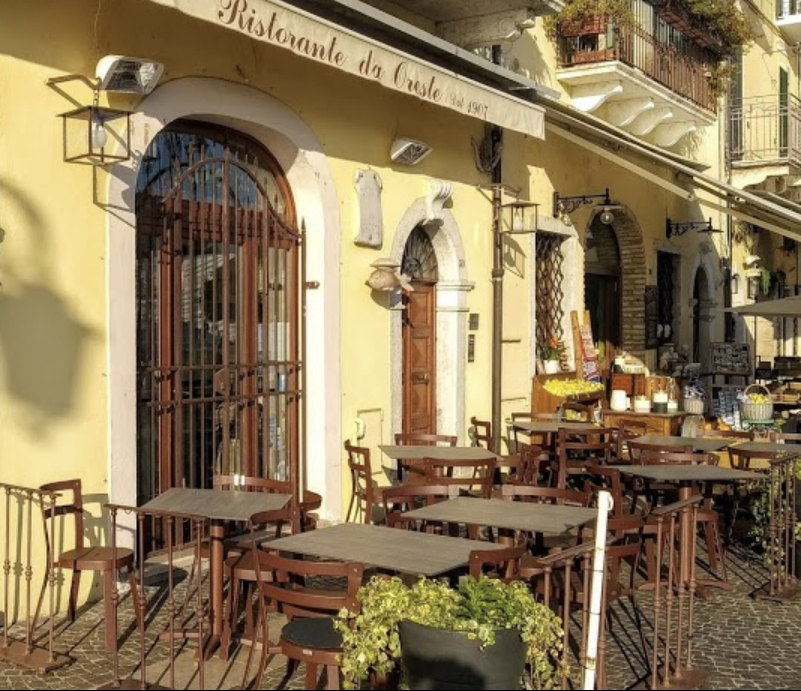 After this succulent list, which we imagine has made you dream of a hearty meal with excellent company, all that remains is to be against etiquette and shout a nice "Bon appetit!". Do you know why? The lake fish is healthy and light, you can do an encore without problems!
Also visit our section WHERE TO EAT on Lake Garda.
Hotels – Restaurants – Experiences on Lake Garda.
On Lake Garda there are many structures in which to stay, from small and well-kept B&B's to resorts with wellness centers and beauty services, in the section dedicated to hotels find all the information you need to find the most suitable accommodation for you.
The same goes for restaurants, at this link you will find our selection of restaurants on Lake Garda. Remembering that Lake Garda offers several starred restaurants and the quality of the culinary offer is very high.
There are many activities and experiences you can do on Lake Garda, so we recommend you visit the section dedicated to experiences in our magazine by clicking here.
For any questions about your holiday on Lake Garda, do not hesitate to contact us by commenting on this article or by writing on our social channels (Instagram, Facebook, Twitter , TikTok), we are always available to help you.
See you next time dear Outdoors!
Silvia Turazza – Garda Outdoors Editorial Staff