Balbido's witch, the greatest in the world.
Since 2019, the small Trentino village of Balbido (760 m) has hosted a curious Guinness Book of Records: the largest "Stria" (witch) in the world.
It is 10.77 meters high and 4.5 meters wide. Made with the same technique as the basket: a dense weave of bamboo and wood canes. Located at the entrance to the village (in the playground next to the parish church), it is a tribute to the popular tradition of mischievous and prankster witches who enjoyed throwing stones at the wheels of the peasants' carts returning from Val Marcia.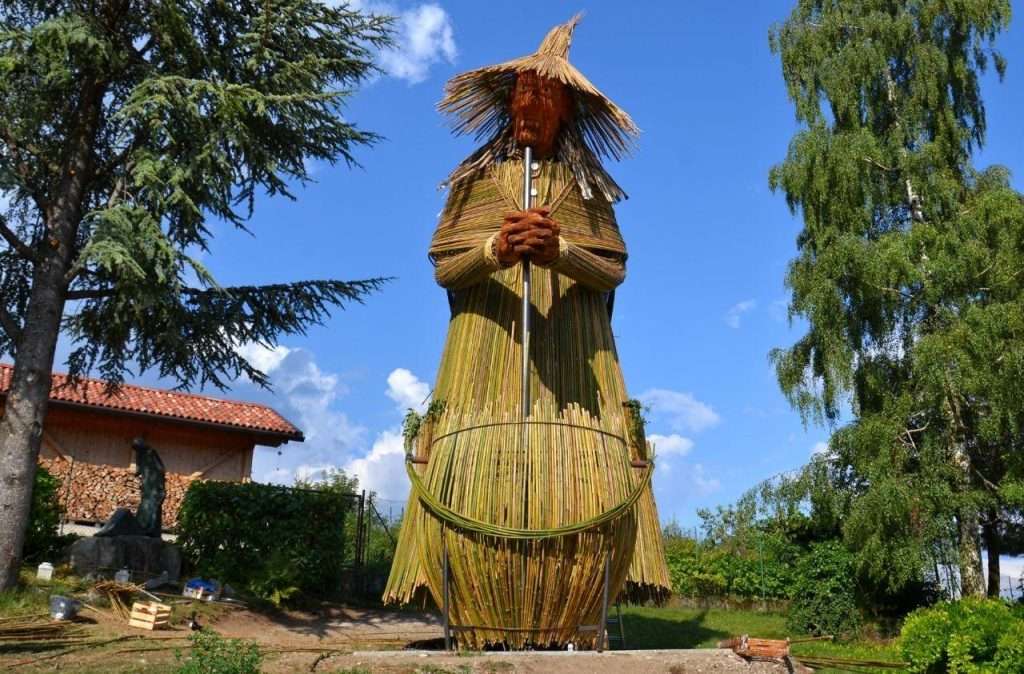 Balbido's Murals.
Also worthy of note are the 222 murals frescoed on the walls of the houses, using a naive or graffiti technique. They portray nature, the toil of the fields, the legend of witches, the beauty of a woman, the long stories of her grandmother, the colors of spring, the horse race at the Palio di S. Giustina di Balbido. An enchanting scenography to be admired in the streets of the village.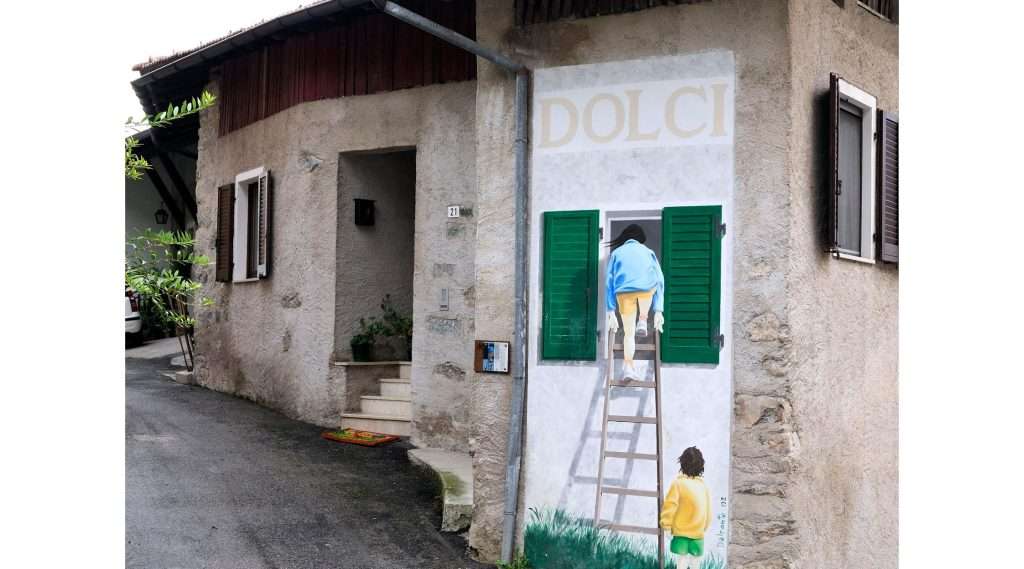 Paths for little walkers: "The Witches' Path".
In the Comano valley there are the Paths for Little Walkers, where walking is like entering fairy tales. A magical world appears step by step. Fantastic characters emerge from the pages of fairy tales to accompany you in the discovery of enchanted places.
There are six Paths for Little Walkers; designed for curious children, with a great desire to discover the environment, to observe and learn from nature.
The writer Stefano Bordiglioni, famous author of children's books, has composed a story for each of them.
Here we offer you "The Witches' Road": a beautiful walk for families in the woods. The itinerary starts from Le Cross, located just above Balbido, and is marked with a wooden signpost.
Here, in 1656, five iron crosses were erected to keep away the witches who were said to harass the peasants who went to Val Marcia for wood and hay.
Along the path you can find the magical traces left by the protagonists of the story.
At this link you will find further information on this path and all the others.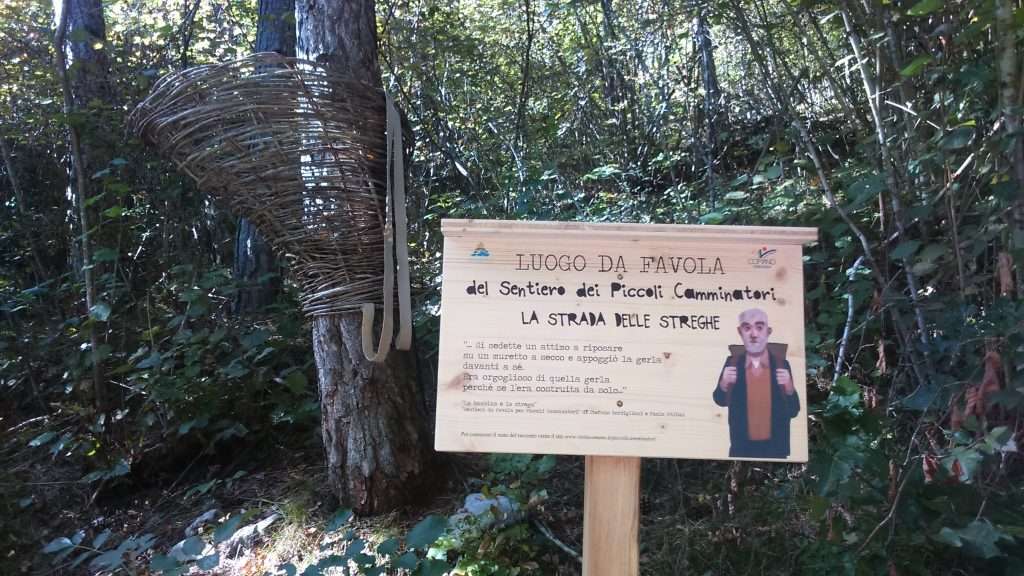 What to see around Balbido.
You cannot miss a stroll to the magnificent medieval village of Canale di Tenno, also famous for its picturesque Christmas market.
The same thing goes for the village of Rango, which is also beautiful in every season.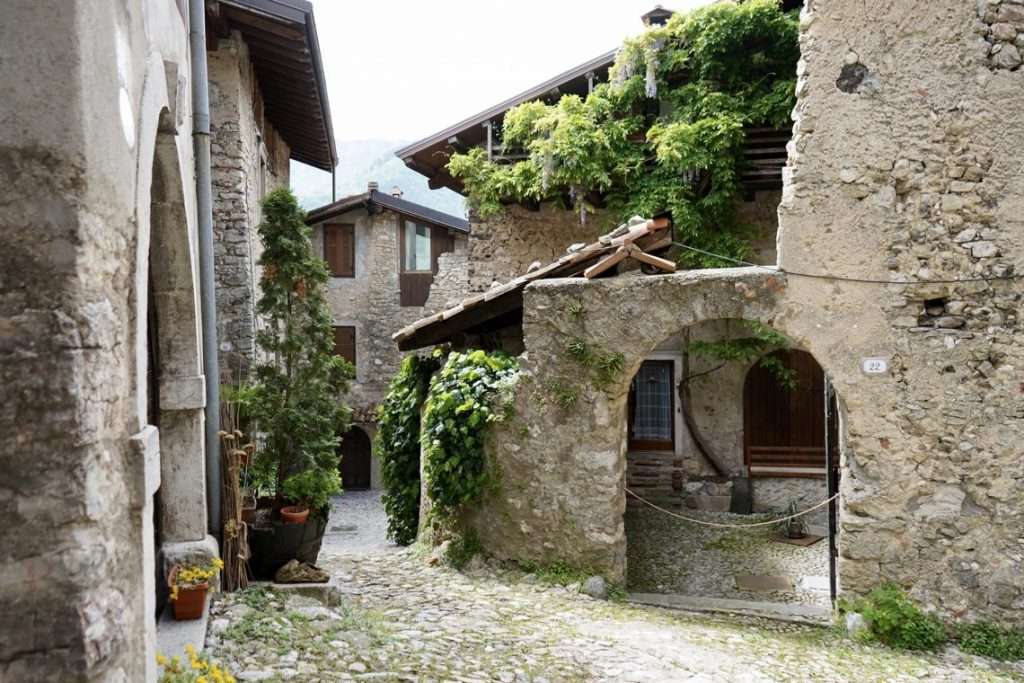 Finally, we suggest a visit to the Castle of Stenico. In the past it was a possession of the Prince Bishops of Trento from the 12th century, it served as the seat of the captain who administered the surrounding area. In addition to the chapel of San Martino with 13th century frescoes, the sequence of furnished rooms, an archaeological section and a valuable collection of inlaid furniture, frescoes, ancient weapons from the Castello del Buonconsiglio Museum in Trento, of which the manor is branch office.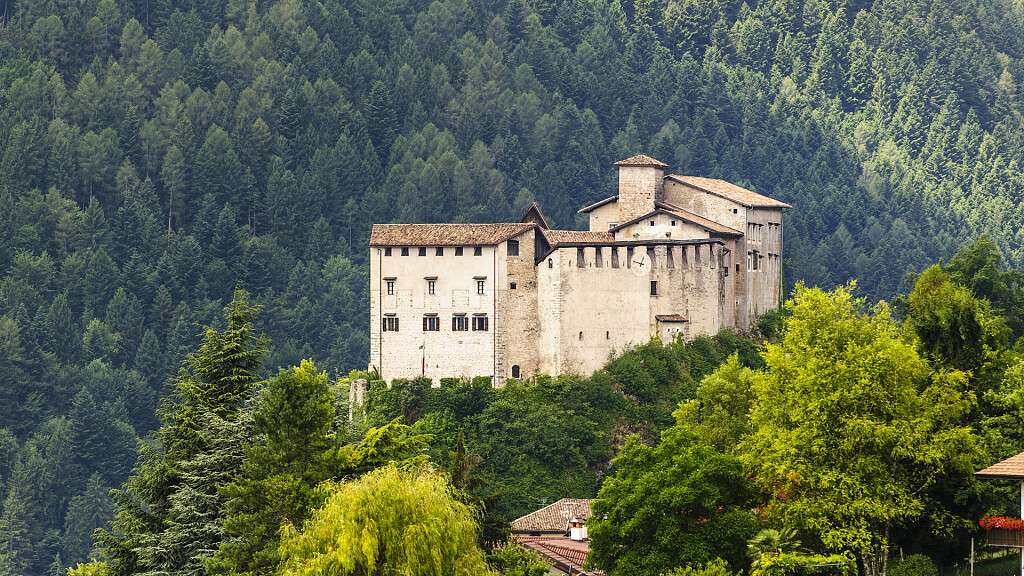 Alla prossima avventura cari Outdoors!