I begin to write excitedly about this magical place full of energy, such is the admiration for the still intact authenticity of its experience. If you really want to immerse yourself in a little piece of the history of Lake Garda, which will make you feel the exact sensation of how people lived here in the past under your skin, you must visit the ancient village of Campo, whose origins are documented from the year 1023.
How to get to Campo di Brenzone: the easiest path.
It is reached on site by various paths, which start from Castelletto di Brenzone, Marniga (the most direct from the lakefront), Magugnano and Cassone. You can also get off from Prada Alta. Personally, however, if you want to avoid invigorating climbs and enjoy a simpler walk along the hillside among olive groves, Bagolaro trees, Holm oaks, dry stone walls and various seasonal blooms, I recommend taking the path that starts from Fasor (a tiny hamlet of Brenzone on the Garda which is located on the road that connects the Gardesana state road to San Zeno di Montagna). You can park in Biaza (previous hamlet to Fasor) and walk for about 35 minutes – the path is suitable for everyone. You will stop several times to admire the view, to breathe the clean air, to collect the thoughts that will accompany you on this little pilgrimage.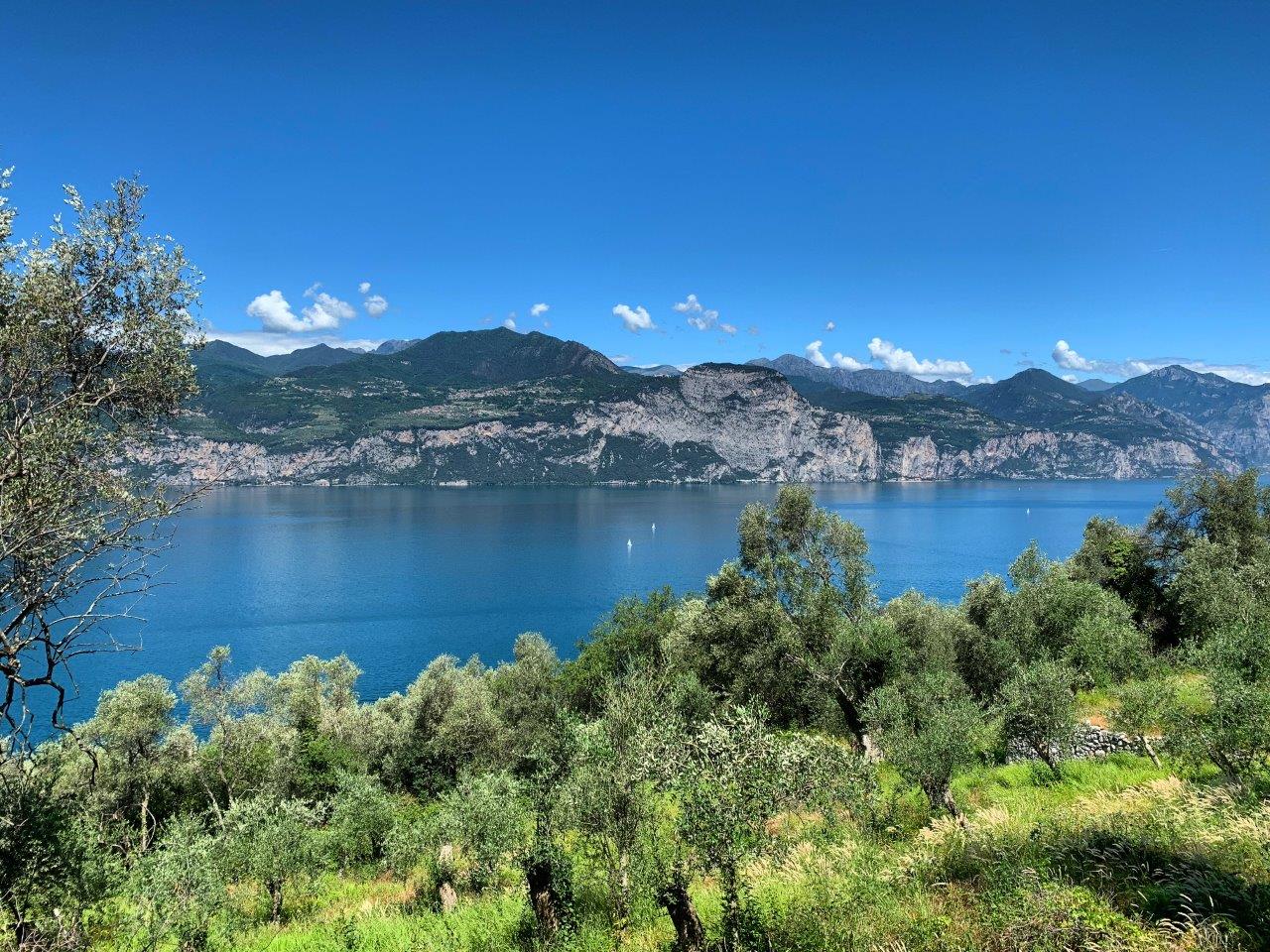 What to see in a day trip in Campo di Brenzone.
When you arrive at your destination, you will find old dilapidated houses (only a few are inhabited), without roofs and fixtures, very often secured by iron beams, scaffolding and construction site fences. You will be fascinated by the whole context, not seduced by progress and stuck decades ago, but above all by a unique heritage of its kind: the small church of San Pietro in Vincoli with the wonderful frescoes by Giorgio Da Riva, dating back to the year 1358 (and finished restoring in the summer of 1999).
Curious is the perennial presence of a notebook, located on a small table at the entrance to the church, above which visitors can write down the most disparate thoughts. You will read the various places of origin of the tourists who arrive there, sentences of appreciation about Campo and its church, prayers and good intentions, declarations of love. In short, a potpourri of good vibrations, enthusiasm and hope, placed with the sincerity and purity of those who want to crystallize them in its pages, preserved in a place that brings them the noblest respect.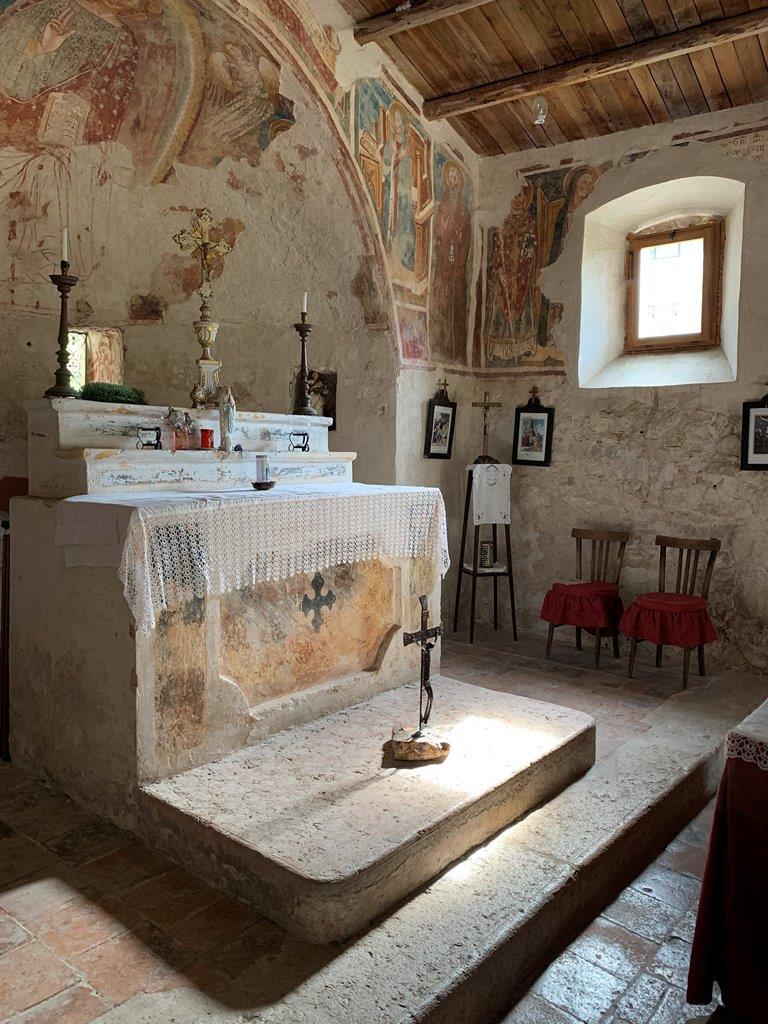 The history of Campo di Brenzone witnessed by Mrs. Olga.
To make the welcome in Campo even more unique and original, especially in high season, it is undoubtedly her: Mrs. OLGA. Undisputed protagonist of the verbal historical memory of this place, which does not hesitate to tell.
I meet her personally on a Friday afternoon in October, on the small external stalls where it is her custom to welcome visitors with a few seats, a few tables and above all her lively desire to chat. In the height of summer it also opens the umbrellas to protect the hot tourists from the sun. It also has 3 bowls, dedicated to the same number of dogs that it has owned, always generously filled with fresh water for those of passers-by.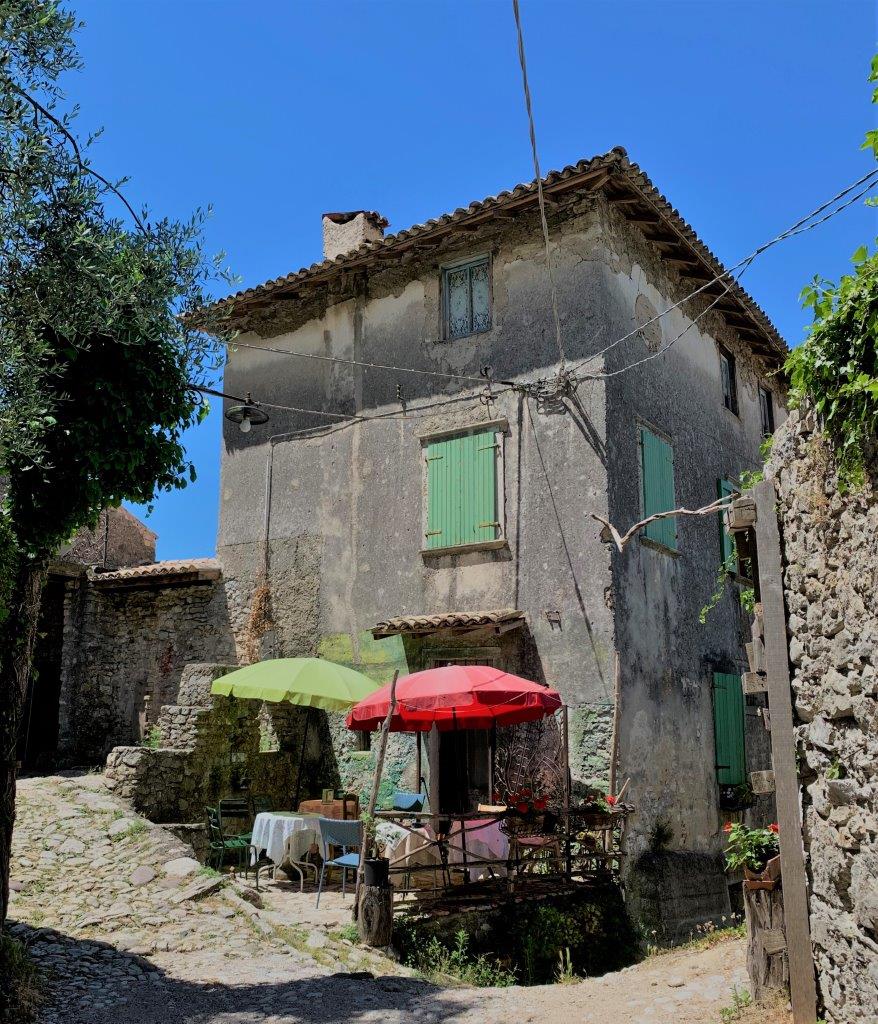 She arrives all out of breath with bags in hand and smiles at me. "Oh my God the wind has turned everything upside down, wait for me to tidy up!". And so he arranges the cushions on the chairs and spreads out small red tablecloths. He takes a large cold moth in his hands and places it gently in a sheltered corner. I notice this gesture because it reminds me of our grandparents, who belong to generations much more accustomed to interacting with nature and aware of its "cruelty".
Then I observe the wonderful wrought iron grating that protects the entrance door, on which olive branches and a woman with long braids are modeled, intent on picking olives. "I drew this image, in honor of my aunt Cecilia. This was once his home. I, on the other hand, lived in front of the church at number 19 ".
Meanwhile, Elena arrives, ("wife of the Oscar" Olga tells me in dialect, one of the 7 people who have a residence in Campo and of whom she makes a nice list, counting them quickly with her fingers, by name, surname and degrees of kinship), who greets us happily and turns to Olga exclaiming: "Look, I brought you the loaded gas tank, I have already connected it". Olga is revived with happiness and looking at me replies: "Then we can make coffee! Elena, are you stopping too? " – "No, I have to go up to the goats" and she takes a sweet leave together with her cat, Pantalea, who follows her pimp.
Thus I discover that the only service provided here is electricity, which arrived in August 1945. There is no water and sewage system. Drinking water can be taken with canisters, from the fountain under the church. "And just think that once they went with iron buckets, very heavy, because the plastic wasn't there yet," Olga completes. Then he adds: "when there was drought, however, the cows had to be brought down to the lake and the old people even went up from there with water".
He continues with many anecdotes from his childhood, his family, the games he played and the life of the town, the most populated at the time. He says that the children slept in the barns, with a towel across and under a mountain of wool blankets. "If I think about it, I still hate the strong smell of mothballs they emanated" and continues "Mom, how cold, sometimes you couldn't sleep from the cold that was there".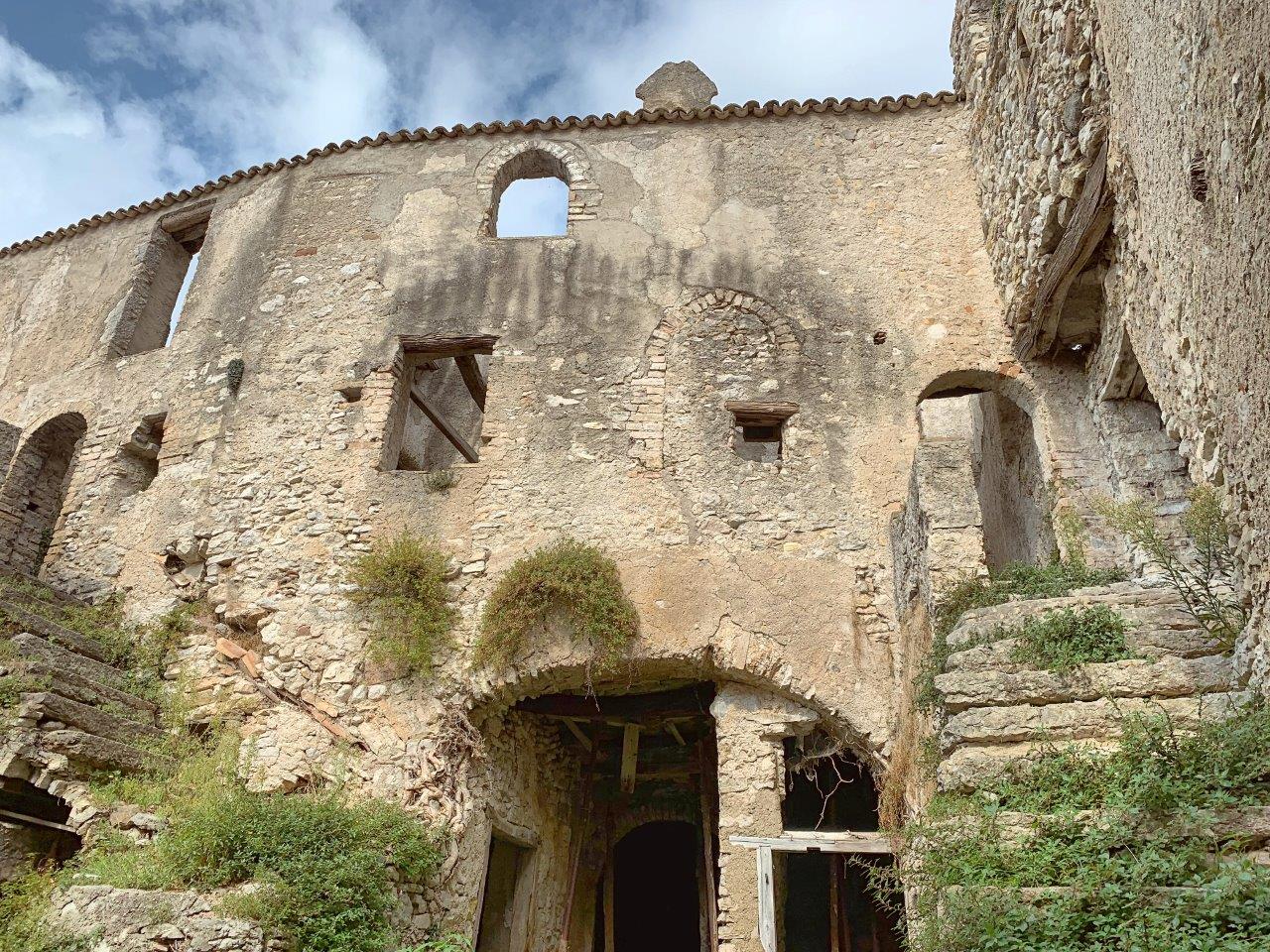 She tells me that at Christmas the whole small community went to mass together. Remember the silver panorama of that special and long-awaited night, illuminated by the moon that made the snow and olive trees shine. On their return, the inhabitants always gathered at someone's house, taking turns. Hot chocolate was prepared for the children by mixing a little milk and cocoa with sugar. He stood up late into the night. A party for everyone. Then "el soc de Nadal" (Christmas log) was lit, which burned for 3-4 days, to warm the baby Jesus.
Above the church, on the other hand, there was a wine shop. "You know, once there was practically only wine!" and bursts out laughing.
Then she indicates the "House of the 7 of America", so called because all the brothers left it to emigrate there in search of fortune. And so did many other people, gradually depopulating the village. But woe to say that Campo is uninhabited, Olga gets very annoyed!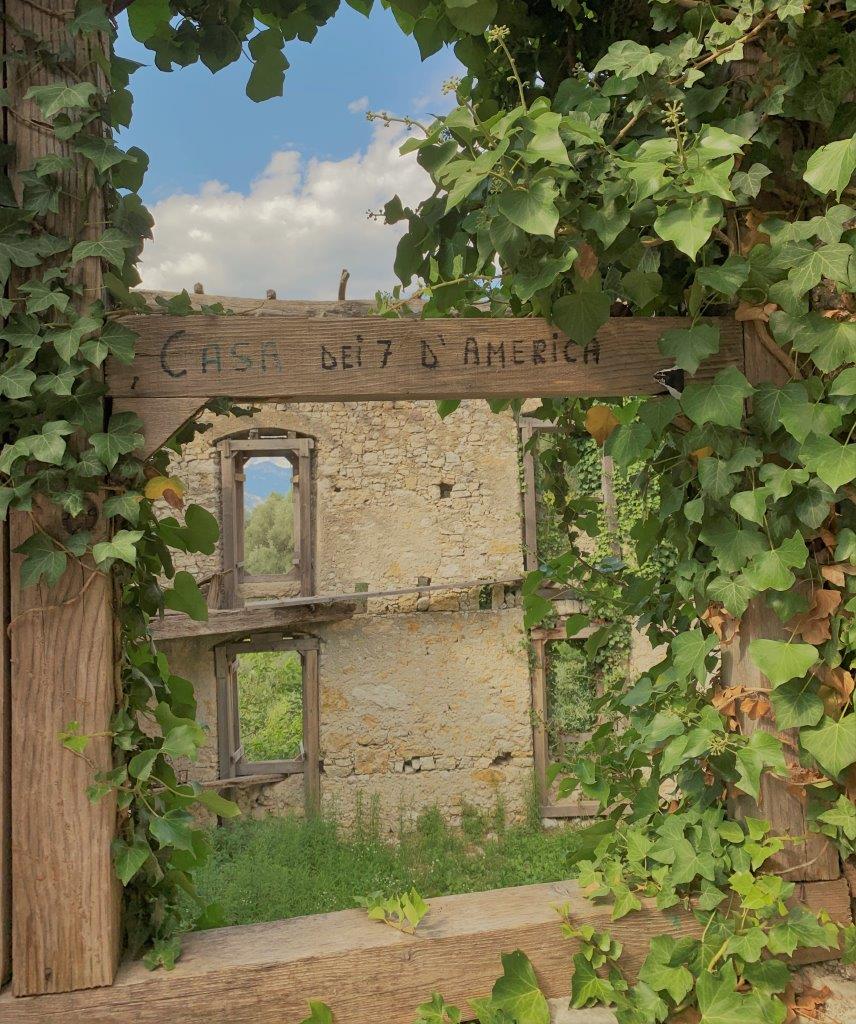 A singular note goes to its small terrace, reachable by a short stone staircase, which offers one of the most romantic tables that exist and which Olga leaves available to anyone who wishes. Now I turn to lovers, friends, brothers, sisters, who read these lines and who wish to organize a special surprise for the person they love: secretly put a couple of sandwiches and a couple of candles in your hiking backpack. ; you will have the most exciting dinner in the world, for the originality that the occasion offers. It will be a gesture to keep in mind among the best memories, in the enchantment of simple things.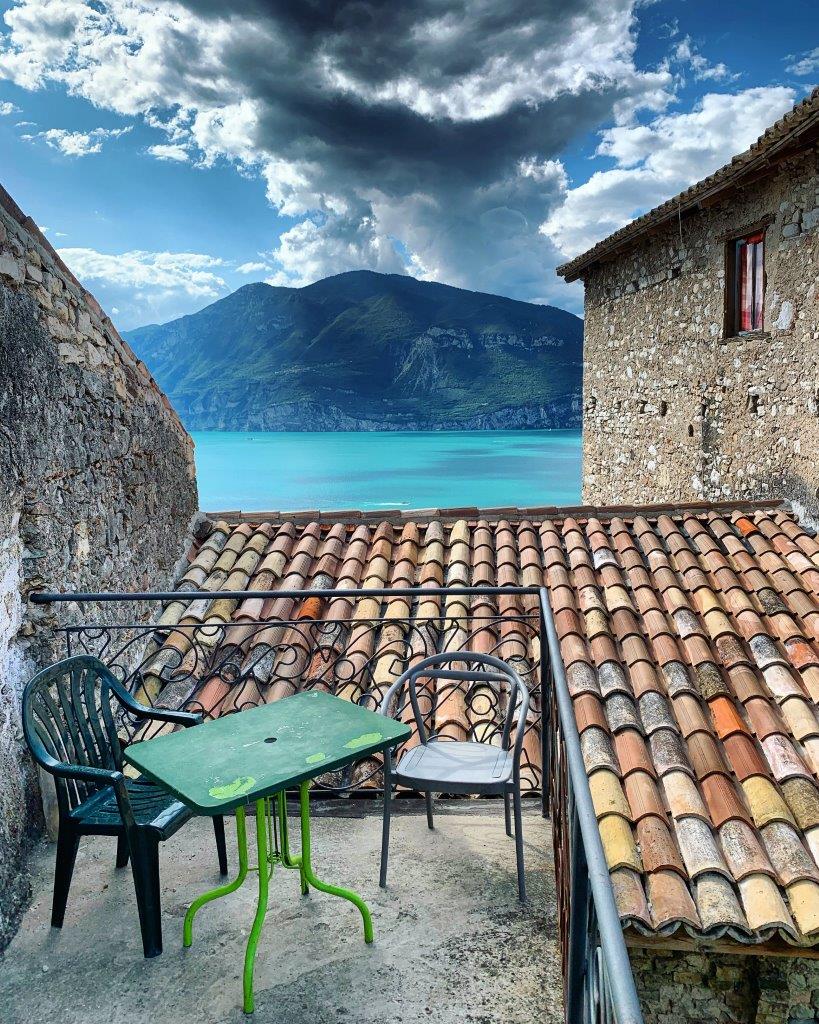 So I ask her: "Olga, how would you define Campo with some adjective or phrase dear to you?", With her eyes lost in memories she replies: "Campo, the village of dreams; because whoever arrives here falls hopelessly in love and always comes back".
Our chat ends like this, with Olga pouring out the leftover coffee, first invoking a toast between us, and then reaching out to two German tourists, who in the meantime had sat there opposite drinking a beer. He exclaims "Prost!", and in unison we explode into a universal language: the laugh!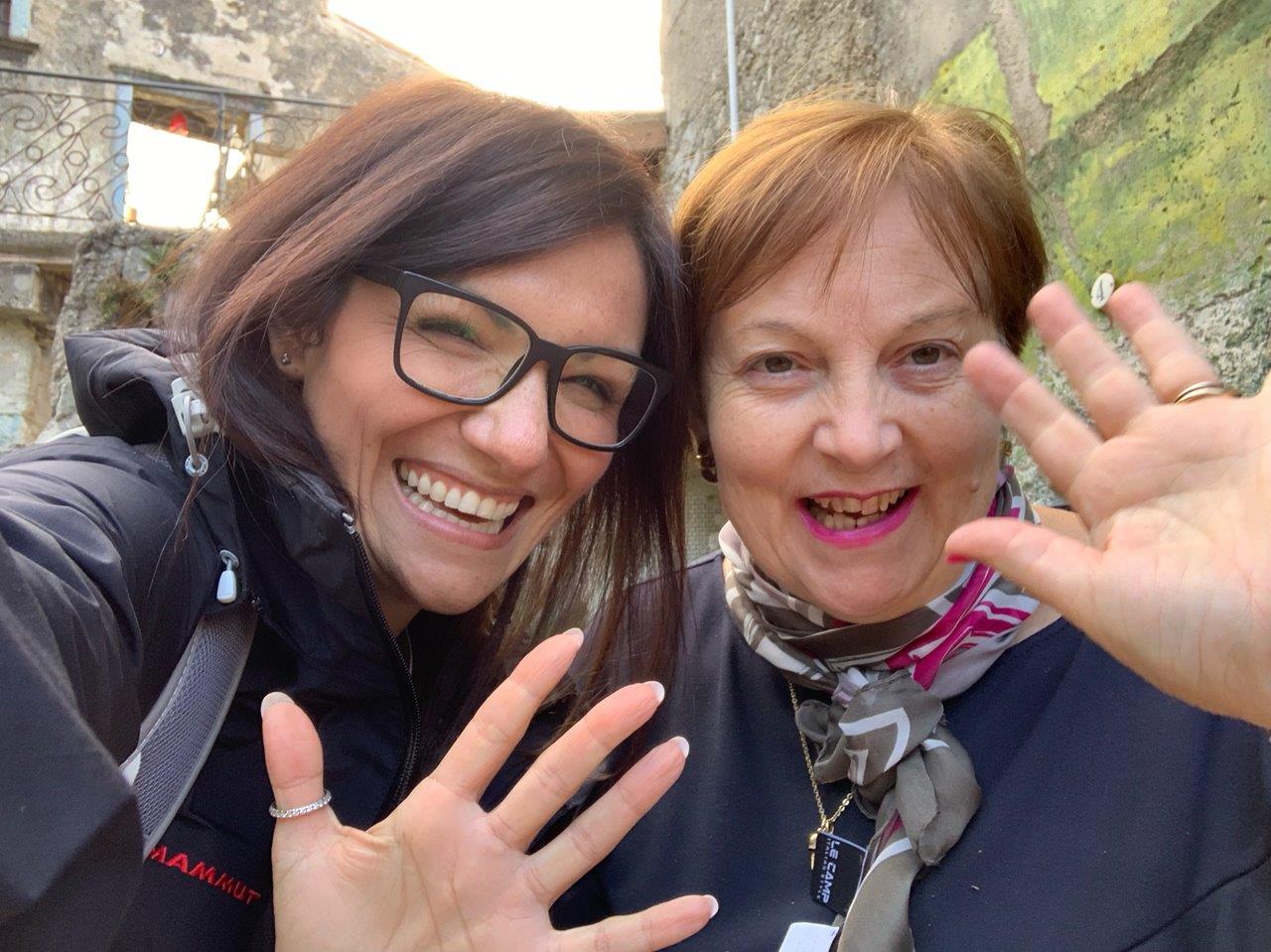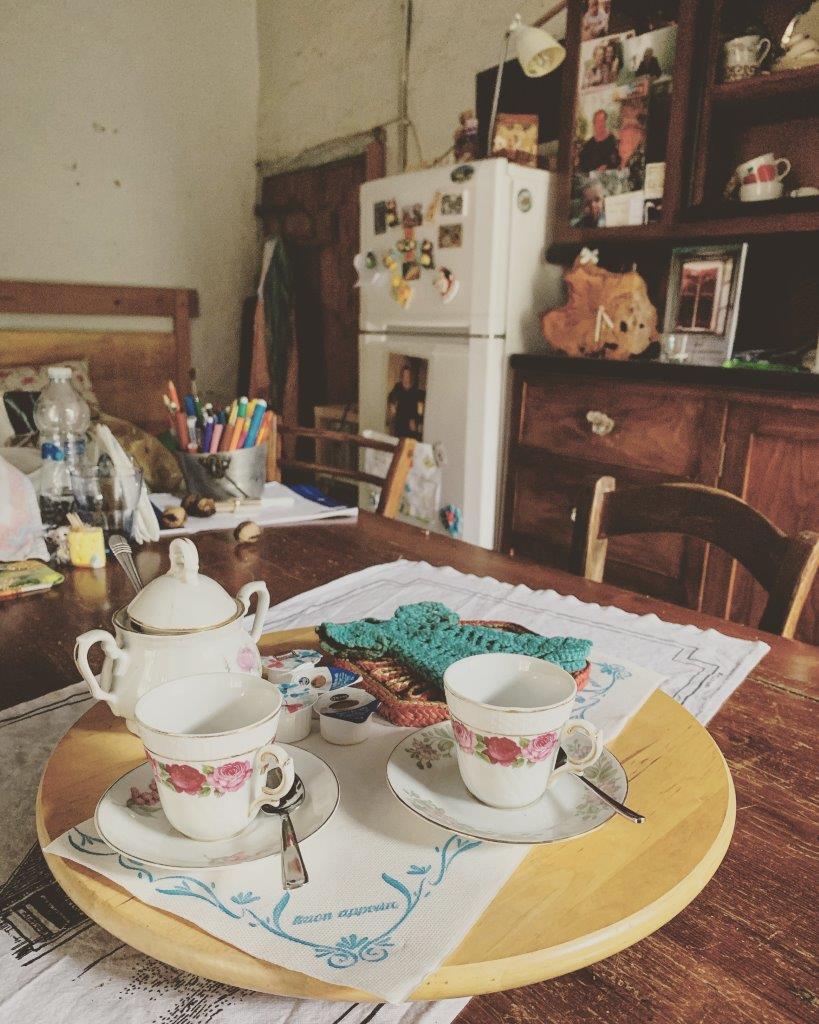 The legend of Celesta and Martino.
To complete the atmosphere that Campo makes visitors breathe, there is also the legend of "Celesta and Martino", which inspired the short film of the same name, shot on site in January 2019 by director Mario Vittorio Quattrina. The film is inspired by events that really happened in Campo at the beginning of the last century and adapted in this legend that tells the story of love, in times of war, between the two protagonists. It wants that, every 9 May, the date on which the two lovers exchanged the wedding ring, the souls of Celesta and Martino appear in the church of San Pietro in Vincoli to swear eternal love. A message that will surely inspire lovers from all over the world, which however, in the wake of the Shakespearean Verona, offers itself in a more intimate and refined way.
"Magic Nights in Campo" event.
An important mention should also be made of the two evenings, organized every summer on the August nights of San Lorenzo, as part of the "Magic Nights in Campo" review. On this occasion the small village opens its doors to music, to be listened to lying on a sloping lawn that acts as an amphitheater, with a stage / platform in the middle of the olive trees, above which the various artists who are invited every year by the CTG perform. di Brenzone (a nice detail: Olga remembers the various vicissitudes made in 2015 to get the piano that was used for the performance of Gino Paoli with Danilo Rea. The tractor of Mr. "Beppino da Biaza", together with a ' harness made up of various mattresses, resolutely solved the logistical problems of the narrow and broken mule tracks!).
And so you will be able to see a series of blankets, beach towels, mats, color the lawn. Listening to music while lying down, watching the shooting stars, even having a picnic, is truly priceless. The experience of returning will be unique, in the quiet darkness of the woods, strictly on foot with headlamps for the most equipped, or the simple cell phone battery.
Furthermore, on this occasion you will find the village illuminated by colored lights, which will leave you breathless. Close your eyes and imagine: on the left on the slope the village perched painted by rainbow lights, and continuing with your gaze to the right across the south of Lake Garda with the sun setting behind the Brescia side, painting the sky pink and orange. I can assure you it will be a postcard that will be worth tasting with your own eyes.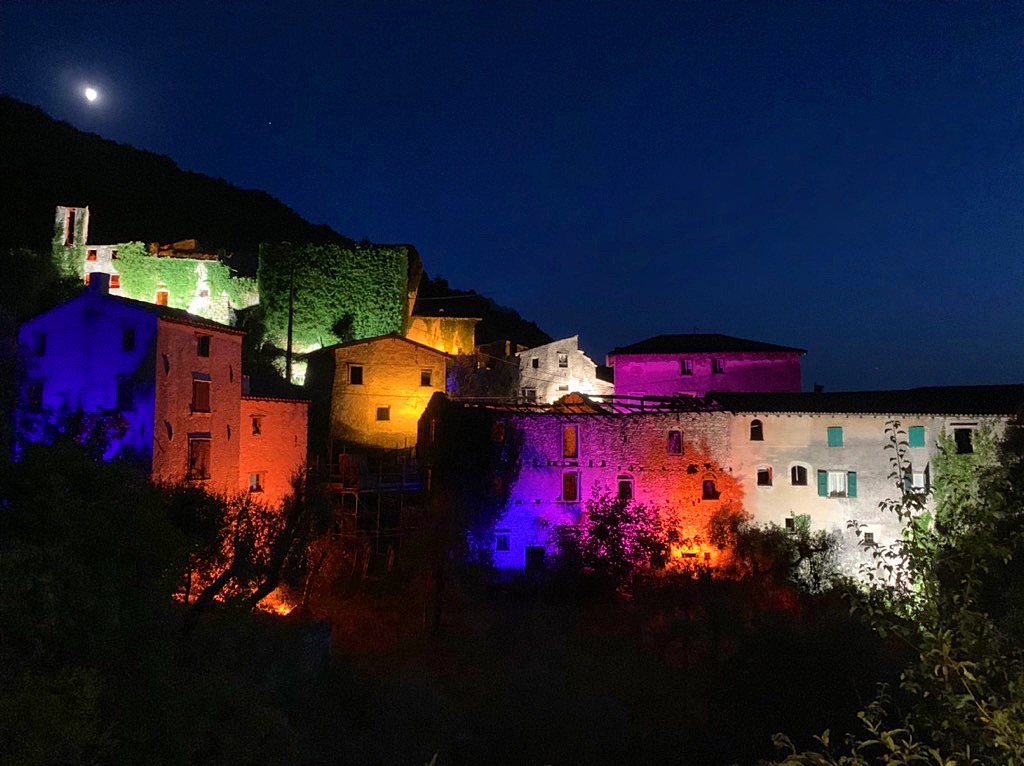 Exhibition of nativity scenes.
Finally, let's not forget how much Campo becomes even more evocative during the Christmas period, with the display of about 120-130 nativity scenes scattered throughout the village and freely accessible (from early December to early February).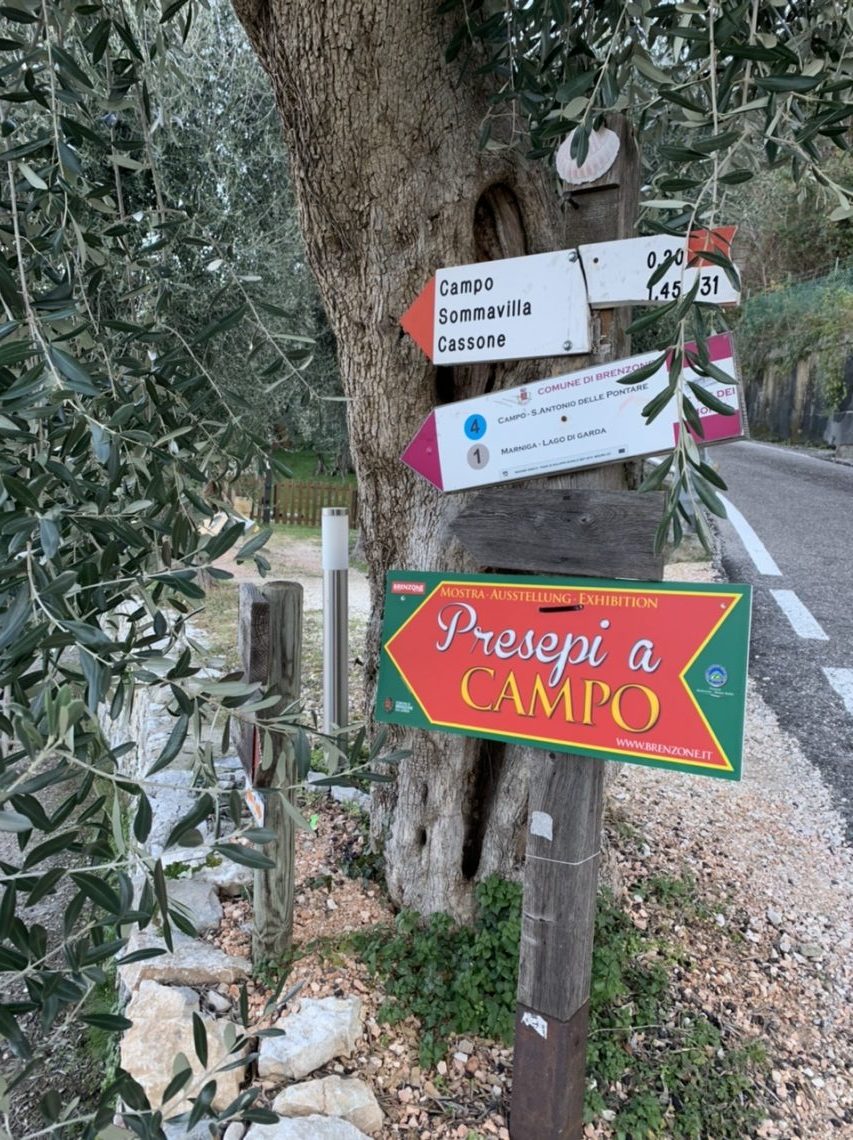 I conclude by quoting a saying of the hotelier Danilo Modena, grandfather of Luca Modena (a well-known restaurateur from Castelletto di Brenzone), which belongs to his childhood memories. He tells me that he always listened to his grandfather Danilo while he was on the phone taking reservations from various customers; they happened to worry about what the weather would be like and they used to ask him for some anticipation. Never has a greater truth been so pronounced in response, by so much wisdom and positivity: "El nos lac l'è semper bel. If ghe el sol l'è ne 'spetacol, and sel piovi it ​​is romantic. Brut nol sa mai vist! ".
(Our lake is always beautiful. If it's sunny it's a spectacle, and if it's raining it's romantic. It's never been ugly!)
---
To download a free map of all the paths to reach Campo di Brenzone: http://www.brenzonetrekking.eu/itinerari/
Info for "Magical Nights in Campo": IAT of Porto di Brenzone s/G +39.045.742.00.76
See you next time dear Outdoors!
Silvia Turazza – Garda Outdoors editorial staff