Lake Garda, in addition to being a primary point of reference for sailing sports, is also considered among the best European continental places for diving. Its clean waters, with pleasant temperatures, make it an exceptional "gym" for both experts and beginners who want to enter the magical underwater world.
But the feature that makes it a truly special destination is undoubtedly the diversity of experiences that can be undertaken along its entire basin: wrecks of every shape, caves and vertical walls, war relics, nativity scenes … a parallel world below the surface of the water waiting to be explored!
Lake Garda, a paradise for diving.
It is possible to practice diving on Lake Garda throughout the year.
In summer the water temperature is around 26 degrees, reaching 11 degrees at a depth of 30 meters. During the winter it drops to about 8 degrees. Its depth is no mean feat, being 346 meters at the maximum point between Castelletto di Brenzone and Muslone/Gargnano, with a general average of about 136 meters.
From May to October the visibility in the first few meters is a little poorer due to the seasonal algae bloom, while as you go down the thermocline always allows excellent visibility and clearness. So, compared to what one might think, it is instead from November to April that you have a stellar visibility right from the surface: with a nice dry suit suitable for the "coolest" temperature " it is possible to have an incredible experience even without going so deep; and this is precisely the most suitable season to learn to immerse yourself in the quiet of the lake.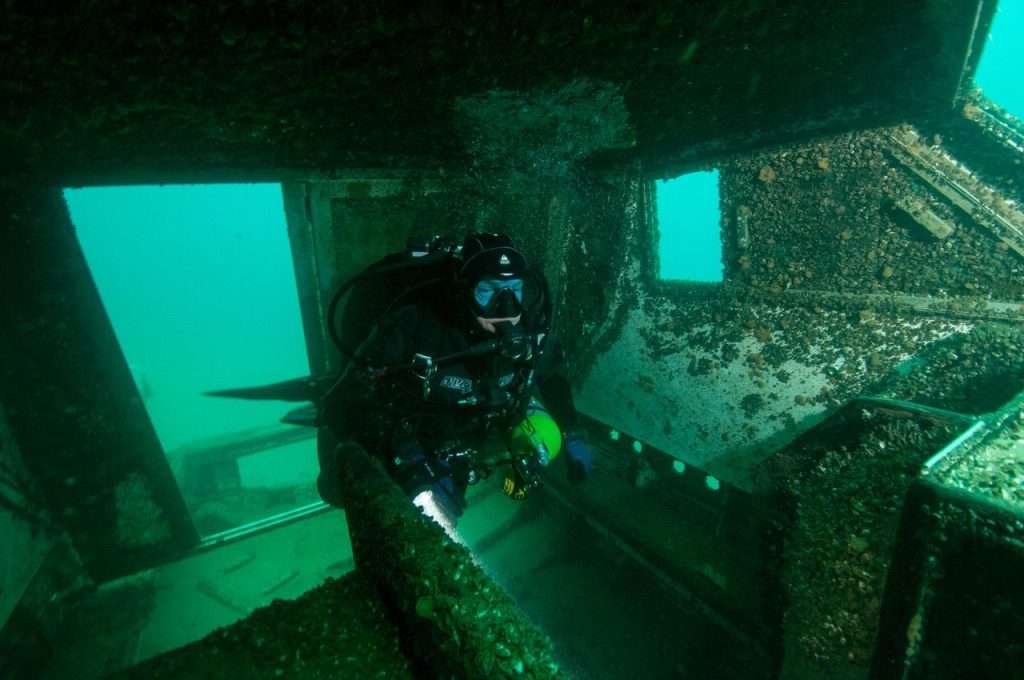 The main attractions for divers.
The underwater world of Lake Garda offers divers multiple experiences that offer direct contact with the morphology, fauna, art and history of the area. Below we propose a short list of the most particular attractions to tickle the curiosity of enthusiasts and those who want to start this wonderful sport: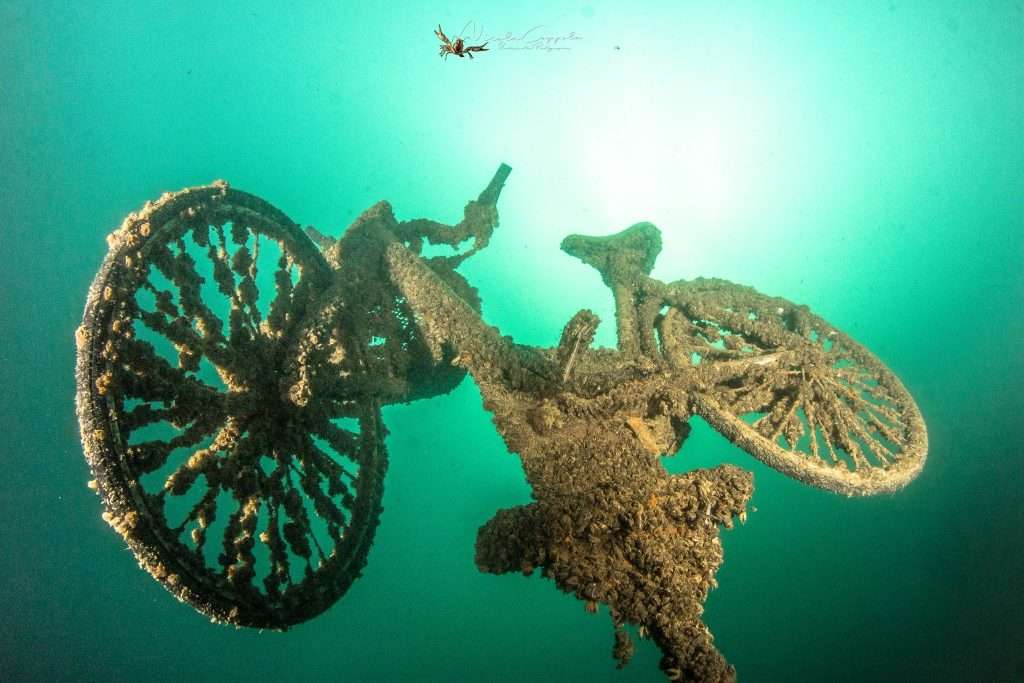 Christ of the Abyss: a 5-metre-high statue located in Riva del Garda – Porto S. Nicolò.
Merchant ship from 1900: it was on the Peschiera – Riva route and transported sacks of cement and stones. It is found in Navene di Malcesine at a depth of 50 metres.
Viking: a very large ship, so called because its bow recalls the shape of an ancient Viking ship. Sunk due to bad weather, the first section is 46 meters deep. It is located in Val di Sogno (Malcesine).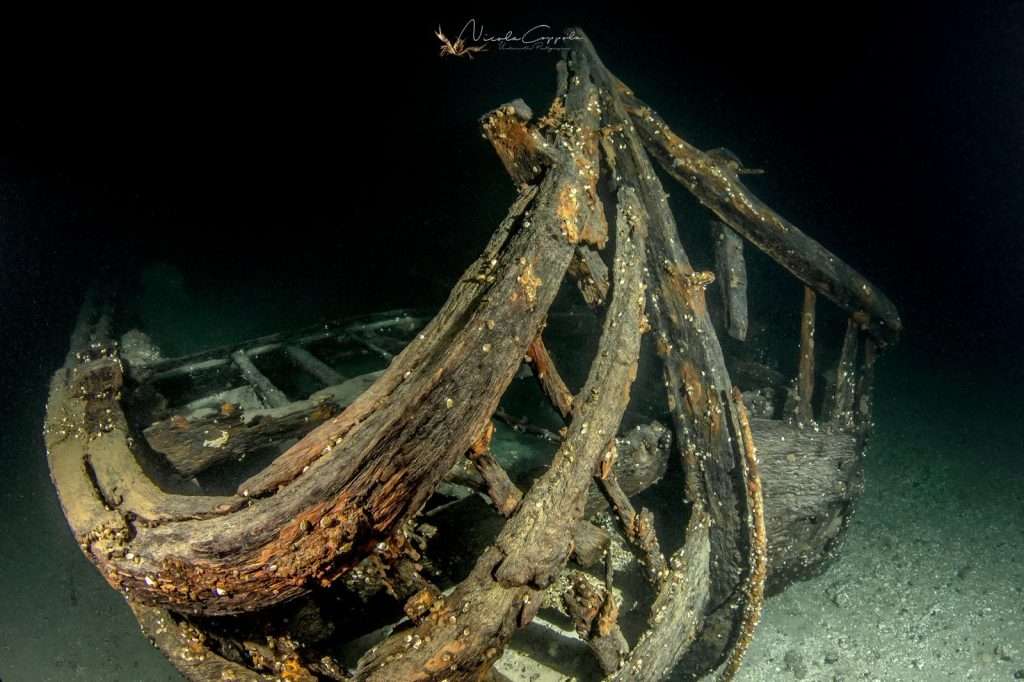 Roma wreck: a 14-metre-long boat used for the transport of people. It is located in Val di Sogno (Malcesine) at a depth of 30 meters on a very white sandy bottom.
The old Bianchina car and the Statue of Neptune: in the surroundings of Assenza di Brenzone they are respectively 13 meters and 24 meters deep.
Olive grinder: in Assenza di Brenzone (in front of Bar Sole) there is this large olive grinder at a depth of 18 meters. In addition, there are two wrecks (a sailboat and a rowboat) and a nice platform for practicing diving.
Nativity scene: in Torri del Benaco, at a depth of 25 meters, inside a cave even equipped with a comet star, there is this beautiful nativity scene which, moreover, is cleaned every year by divers. Nearby you can also meet Snow White and some dwarfs, including one pleasantly called "Trombolo" equipped with his own cylinders! hahahaha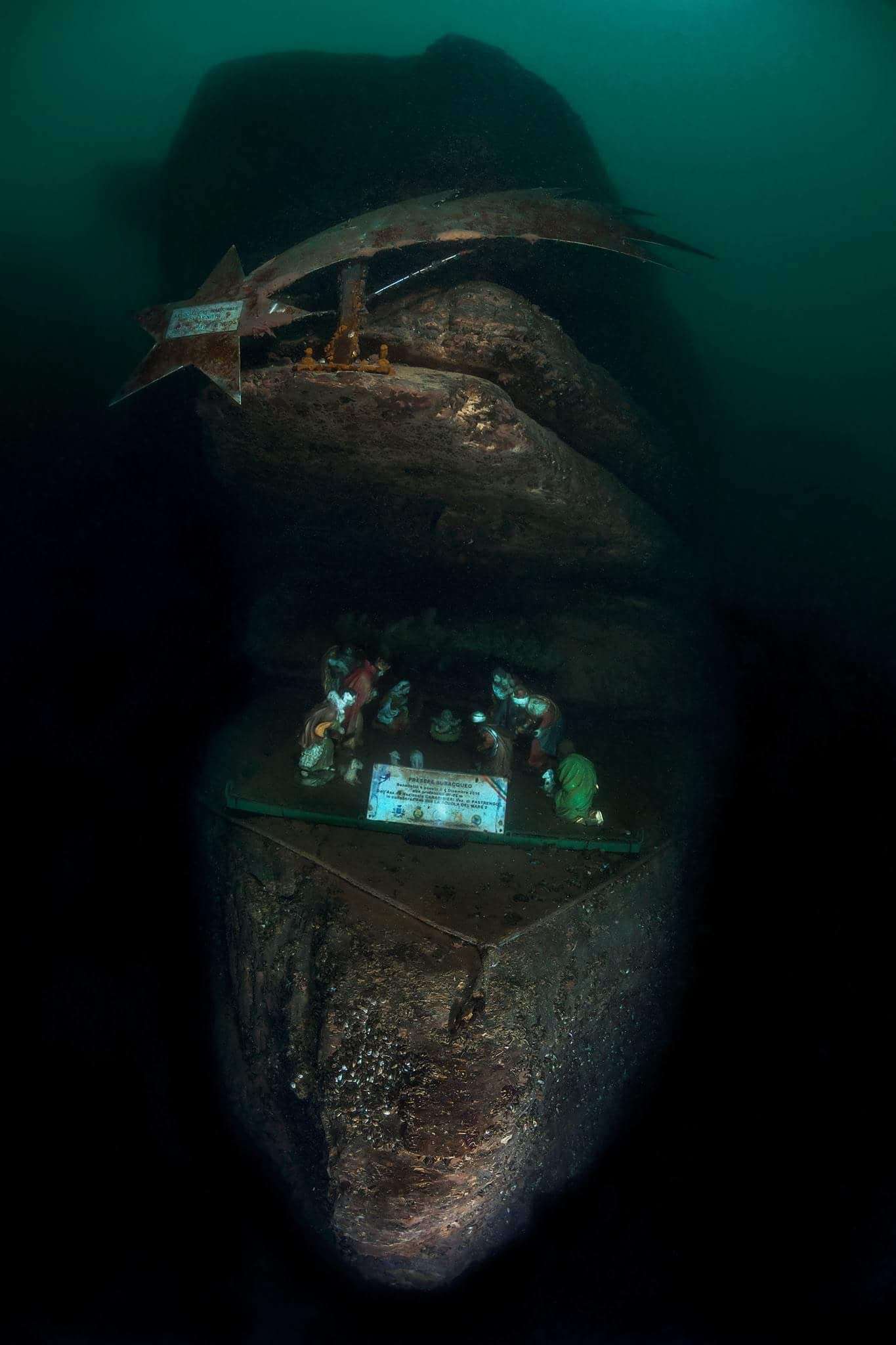 Isola del Garda: on the largest island of Lake Garda there are incredible vertical walls of 90-100 meters. For the more expert, at a depth of 100 meters, there is a van for transporting soldiers from the Second World War in perfect condition.
Secca della Croce: located in the middle of the lake, in front of the Rocca di Manerba. At a depth of 16 metres, the cap of the shoal begins, creating a "cave" effect, with rock pinnacles from 70 to 50 meters deep and many fish.
Carriage on rails: used for the construction of the Tremosine tunnels, it is now wedged suspended between two rock walls. It is located in Tremosine near the Terrace of the Thrill.
Draga di Gargnano: this machine was used to dig the seabed. With his bowls he brought to the surface the stones that he placed on a support boat. Due to a storm it sank 40 meters deep. All the gears and the control panel are still perfectly visible from the portholes.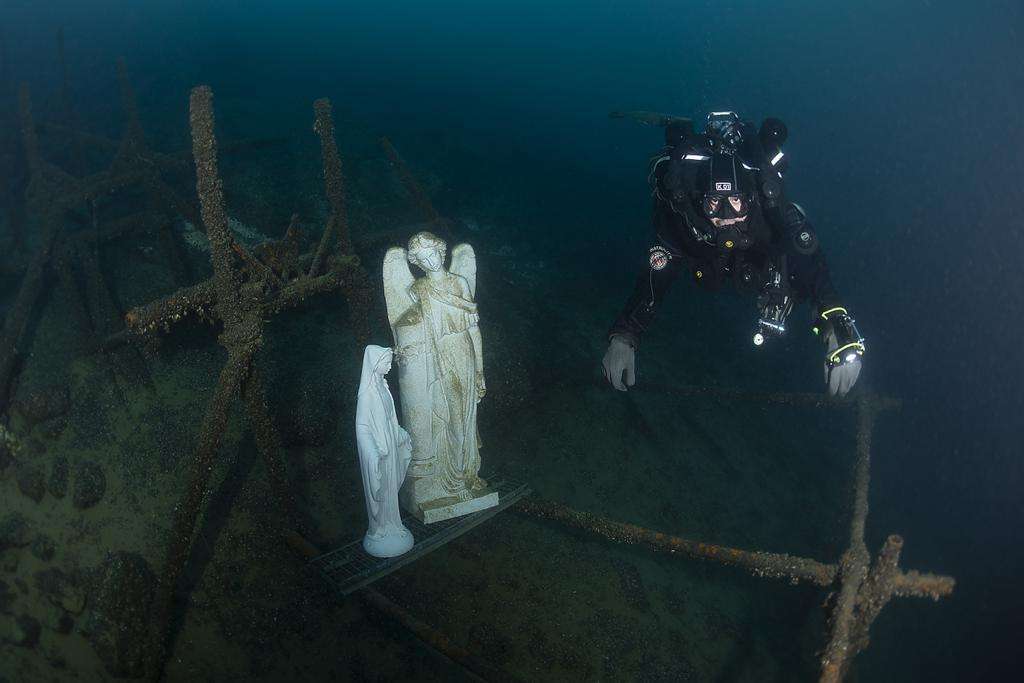 It's amazing how many treasures are hidden under the surface of the water. Even here below the lake "speaks" showing us all the wonders that adorn it.
See you next time dear Outdoors!
Silvia Turazza – Garda Outdoors editorial staff
in collaboration with the Instructor Luca Leati of Grisù Sub
photos by Nicola Coppola and Giuseppe Pastoressa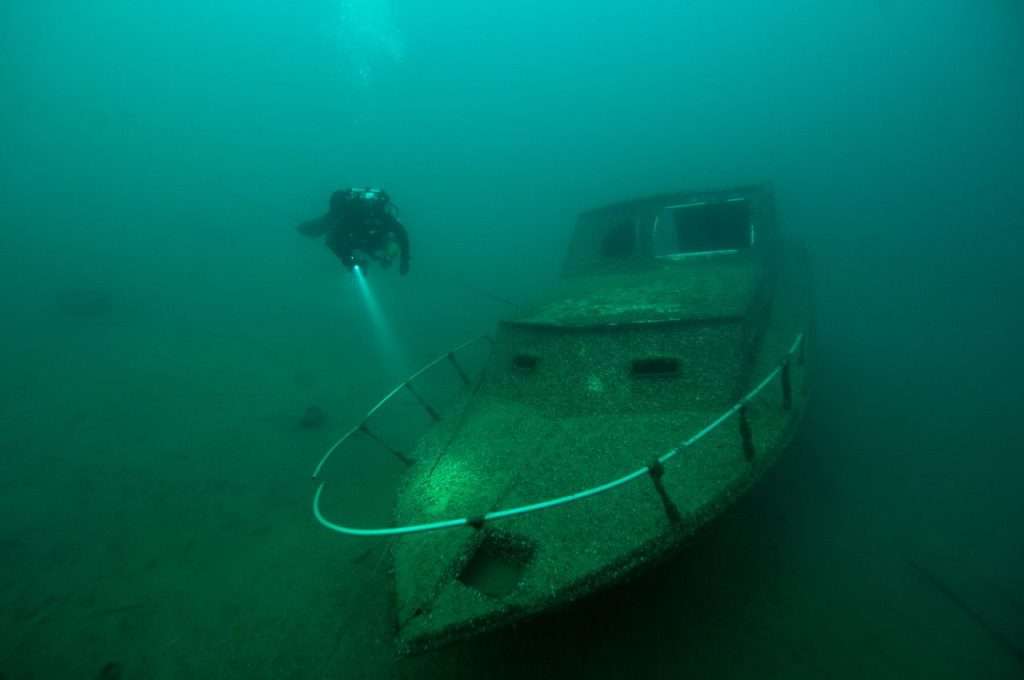 Where to sleep – Where to eat – Experience on Lake Garda.
On Lake Garda there are many facilities in which to stay, from small, well-kept B&Bs to resorts with wellness centers and beauty services. In the section dedicated to where to sleep you will find all the information to find the most suitable accommodation for you.
The same goes for where to eat, and this link you will find our selection of restaurants. Reminding you that all of Lake Garda and its cities offer several starred restaurants and the quality of the culinary proposal is very high.
There are many activities and experiences that you can have on Lake Garda, which is why we recommend that you visit the section dedicated to experiences in our magazine by clicking here.