Among the splendid hills that embrace the territory of San Felice del Benaco (remember that we are in the heart of Valtenesi, among villages, castles and DOC wines), there is one of the most panoramic points of the entire Lake Garda: the San Fermo Promontory.
From there you can immerse yourself in a postcard view that ranges from the nearby Isola del Garda to Monte Baldo in the background.
But there's more: while to reach super impressive spots like Punta Larici or Cima Comer, you need to go trekking… you can get here without any effort!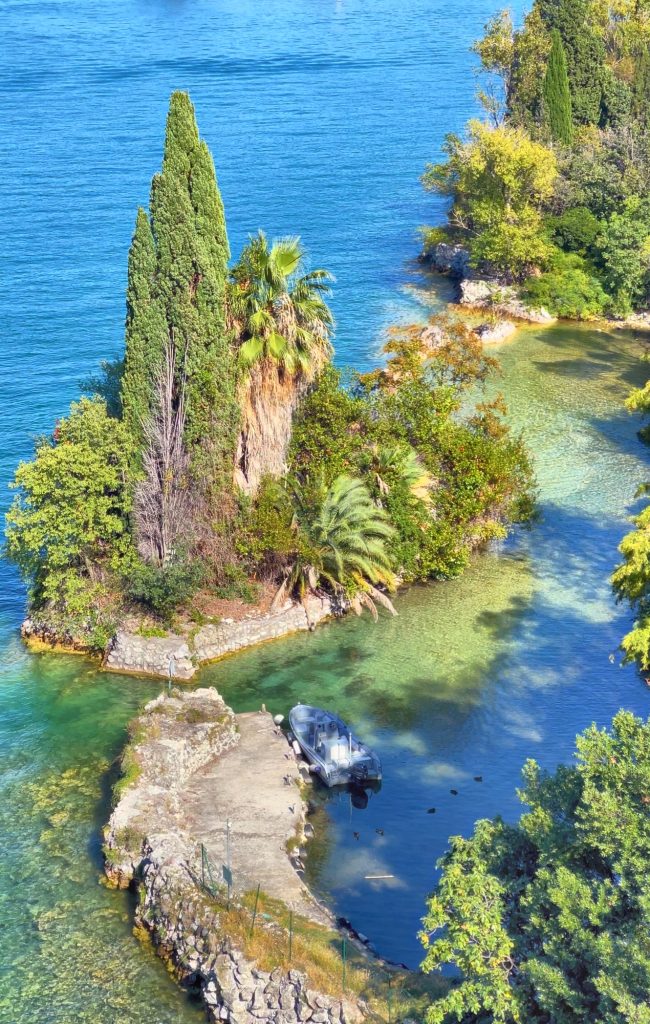 How to get to the San Fermo Promontory and where to park.
You can conveniently park your car at Baia del Vento (one of the most beautiful equipped beaches on Lake Garda), which is located in Via Baia del Vento 7 in San Felice del Benaco (Brescia).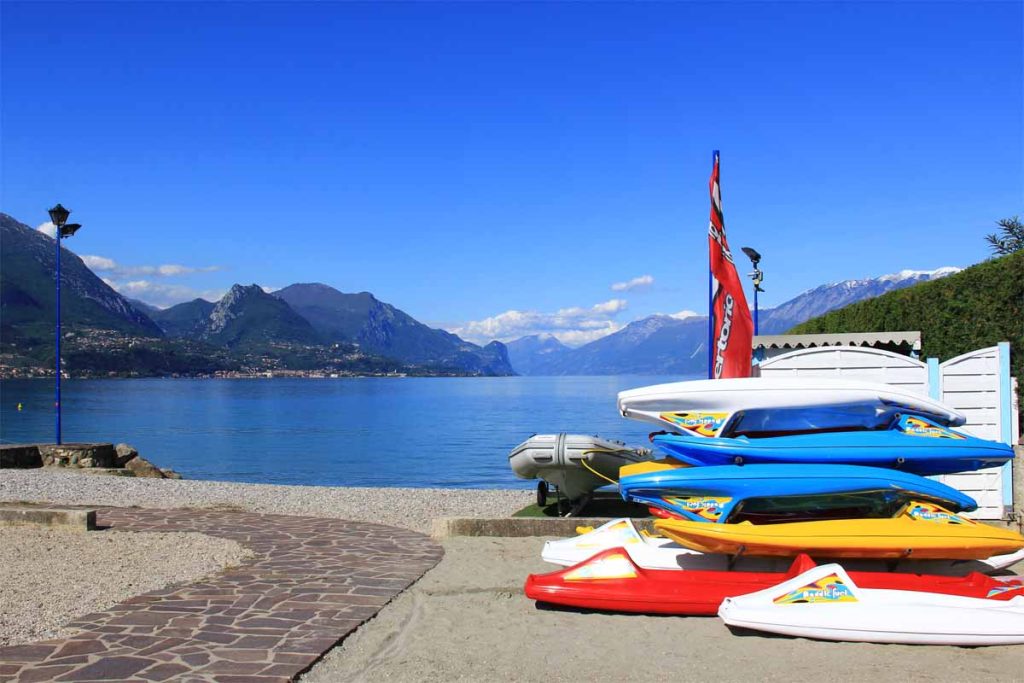 There you will also find a beautiful bar-restaurant and, in the summer, the possibility of having an adrenaline-filled, fun and even more panoramic experience of our beautiful San Fermo promontory: parasailing!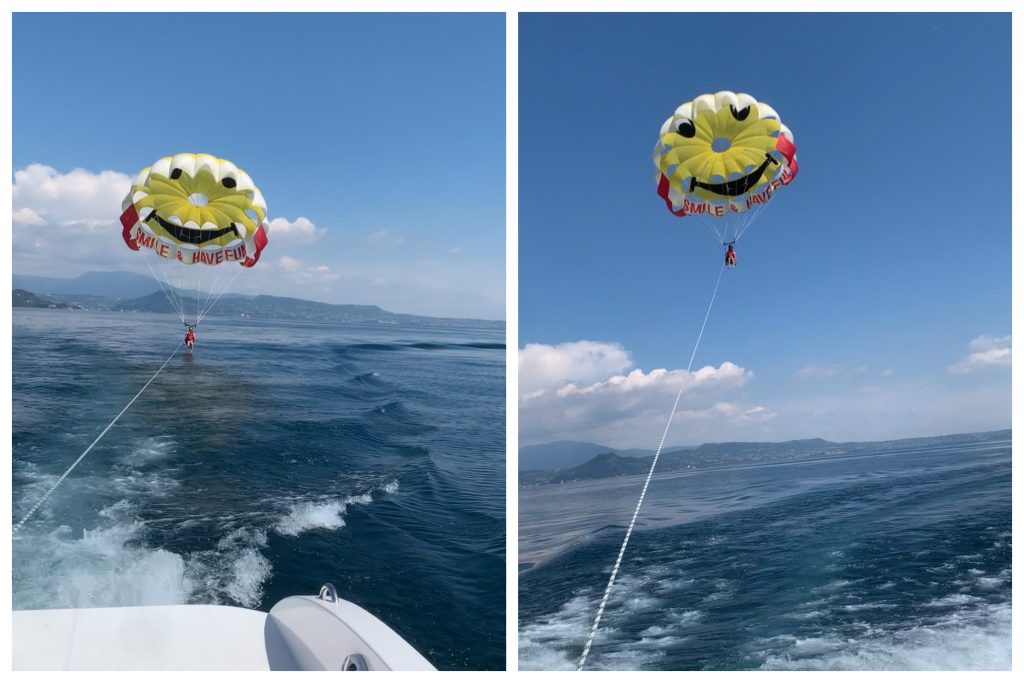 Exit the street backwards to the main road flanked by the cycle-pedestrian path and take it, turning left. After a few tens of meters you arrive at the beginning of the dirt path (signposted), passing next to a riding school, which leads to the Church of Fermo and the Promontory. Just a short, very slightly uphill walk will take you first to the Church of San Fermo and then continue, immersed in the woods, up to the top.
In total it's about a 10 minute walk. In the last stretch the path is a bit bumpy and is not suitable for strollers or wheelchairs. The bikes can be ridden by hand without any problems.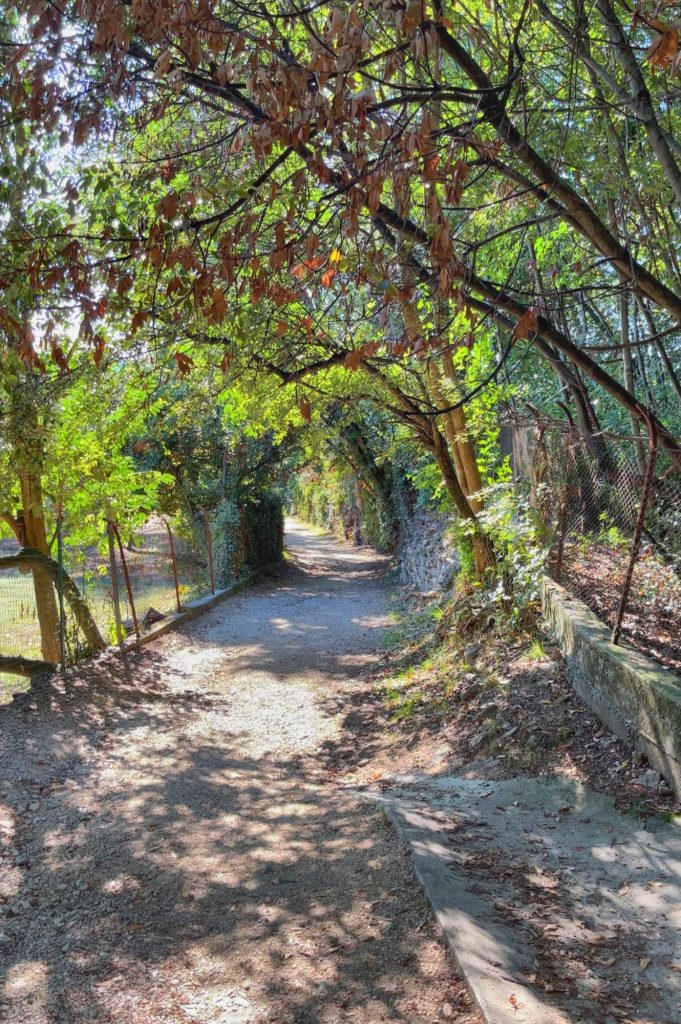 The Church of San Fermo.
Reaching the Promontory, you will have the opportunity to visit the small Church of San Fermo Martire, built during the 15th century, as a chapel subject to the parish church of Manerba.
In 1806, following some disputes between the parish church of Manerba, the Franciscan friars of the Isola del Garda and the Parish of Portese, the small church of S. Fermo was acquired by the State Property Office. Subsequently, in 1835, Mr. Domenico Brunelli purchased it and donated it to the Parish of Portese.
After being closed to worship because it was unsafe, it was restored and reconsecrated in 1960 by the then bishop of Verona Giuseppe Carraro.
Worthy of note inside, located in the center of the apse wall, is a fresco depicting S. Fermo, attributed to Giovanni da Ulma.
You can find it open when mass is held on Sundays in summer.
It is also an ideal location for intimate and bucolic weddings.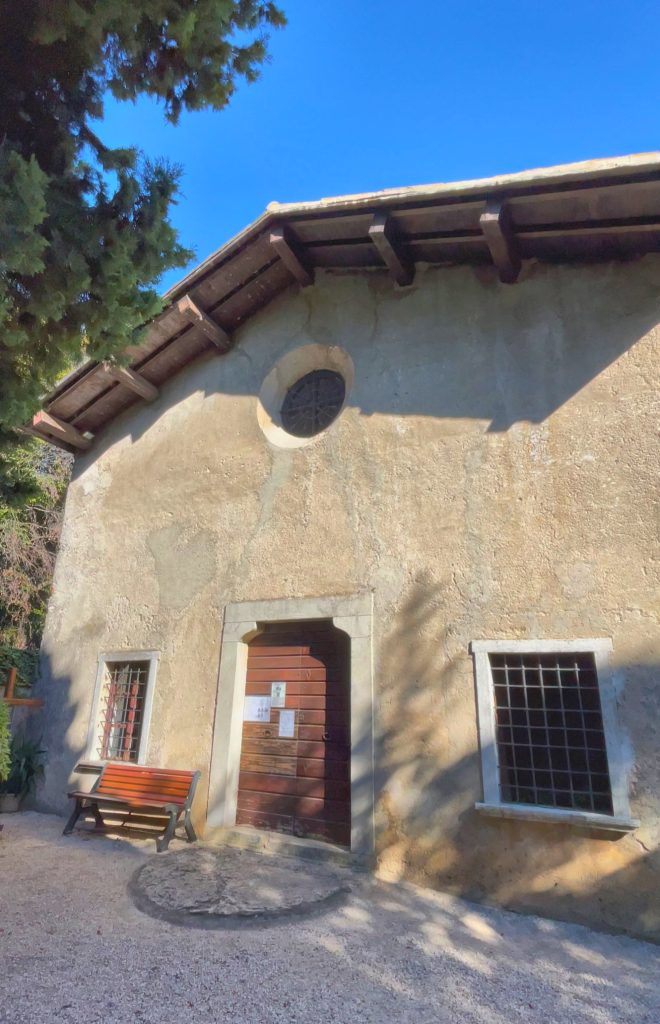 Whether you are an outdoor enthusiast or simply want to spend a special moment with someone, the San Fermo Promontory is the perfect place for a little adventure, in all seasons, on Lake Garda.
Don't forget your camera to capture every shade of color.
Have fun dear Outdoors!
Silvia Turazza – Garda Outdoors editorial staff