Children on Lake Garda: excursions and holidays with children require the right attention also for their enjoyment … which you know: it becomes ours too! Lake Garda is a destination of excellence to keep the whole family, single parents, groups of friends busy and happy, in any season of the year. Activities for children of all ages and for all tastes and attitudes.
Below is the complete list divided into macro-chapters:
Museums suitable for children.
Paper Museum in Toscolano Maderno (BS).
A beautiful day dedicated to an easy excursion immersed in the nature of the valley with a visit to the Paper Museum that explains how it was done in ancient times. For more info click here.
Museum of the Hydroelectric Power Plant of Riva del Garda (TN).
A monumental power plant, built by the lake in the 1920s based on a project by the architect of D'Annunzio, Giancarlo Maroni, former architect of the Vittoriale degli Italiani. A real visiting experience, with original multimedia installations that thrill children even in play and allows them to discover, in an engaging way, how water is transformed into clean energy. For more info click here.
Foletto Museum in Pieve di Ledro (TN).
A museum that tells the story of the pharmacy among ancient stills and a prestigious herbarium. For more info click here.
Muse of Trento.
It is a beautiful science museum whose avant-garde building was designed by the famous architect Renzo Piano. Children will be enchanted! For more info click here.
Sisàn Museum in Cisano di Bardolino (VR).
You will find a detailed classification of the ornithological and fish species of the lower Garda with documented all the traditions related to them. For more info click here.
Nicolis Museum in Villafranca di Verona (VR).
The museum tells, through hundreds of cars, motorcycles and bicycles, the evolution of the means of transport of the last two centuries. You will also find cameras, to write, musical instruments and curious and unobtainable objects. Amazement guaranteed! For more info click here.
Children's Museum Verona.
It is a museum for children from 0 to 12 years, interactive and with a high experiential content with a STEAM (Science, Technology, Engineering, Art, Mathematics) theme. For more info click here.
Wax museum in Gazoldo degli Ippoliti (MN).
The Postumia Wax Museum is housed in the seventeenth-century Castello degli Ippoliti. Heir to the wax museum of the city of Milan, it was inaugurated on April 25, 2004. It is the only one of its kind in Italy, as it constitutes the most important Italian collection of wax statues. In it there are more than 100 statues among characters of history (such as Verdi, Dante, Manzoni, Mussolini, Garibaldi, Cavour), of the Church (from Padre Pio to Pope John XXIII, John Paul II and Benedict XVI), of Italian politics and internationally, from the world of cinema (such as Sophia Loren and Totò), the world of work and much more. For more info click here.
Parks suitable for children.
Sigurtà Garden Park in Valeggio sul Mincio (VR).
Ranked among the most beautiful parks in Italy and Europe, it is a must for those wishing to visit the Garda hinterland. With the children you can have fun turning it on a little train, in a hilarious golf-cart or on a bicycle. Unmissable in the opulent spring blooms. After visiting the park, a stop in Borghetto sul Mincio (VR), one of the most beautiful villages in Italy, is definitely a must. For more information click here.
Jungle Adventure Park in San Zeno di Montagna (VR).
Adventure park offering suspended routes on ropes, high-speed ziplines and other entertainment. For more info click here.
Visit Valdadige in Volargne (VR).
Valdadige is a splendid land rich in history, culture, DOC wines and many outdoor activities. Visit Valdadige will make you explore the area in a fun and adrenaline-pumping way, including kayaking and rafting tours also suitable for children. Not only that, there are also some beautiful summer camps to entertain children and adolescents with rich outdoor activities. For more information click here.
Varone Waterfall Cave Park in Riva del Garda (TN).
A spectacular waterfall that plunges into a deep gorge carved into the rock. Children will have a blast with the droplets of vaporized water all beautifully hooded. For more info click here.
"Busatte Adventure" Park in Torbole sul Garda (TN).
A beautiful Adventure Park with more than 50 aerial passages from 2 to 15 meters high (with paths dedicated to children), the new BMX track approved for national competitions, the technical xcountry routes for MTB, the spectacular Bike Trial spots, the field from basket-volley, the large and well-kept green lawn from which the panoramic Busatte-Tempesta trek begins. All in this magical place. For more info click here.
Elias Adventure Park in Dro (TN).
Performed on rocks, trees and artificial poles, unique of its kind, it is the first adventure park to use the innovative LVC "continuous life" system on rock in the Junior course: a safety system that is activated at the beginning of the itinerary and keeps the participant always engaged and in complete safety until the end. For more info click here.
Rimbalzello Adventure in Barbarano di Salò (BS).
This park offers many paths suspended between plants at different heights to combine playful and sporting activities with the educational experience. They also organize birthday parties for children and various activities dedicated to them. For more info click here.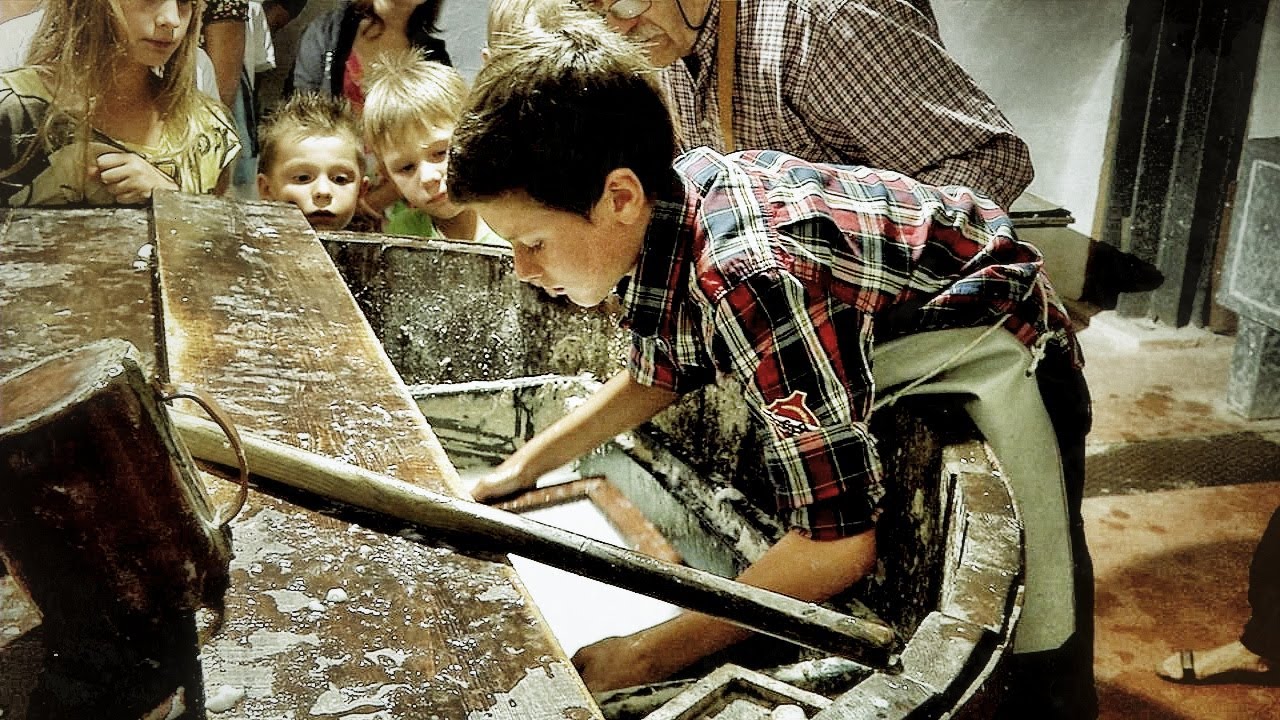 Children in contact with animals.
Natura Viva Park in Bussolengo (VR).
This park is a real protection center for the conservation of endangered species and biodiversity. It consists of two sections: one can be visited on foot and the other as a real safari inside your own car (if you arrived by other means you can rent a jeep there) in contact with lions, antelopes, bisons … For more info click here.
Elalpaca Farm in Caprino Veronese – fraz. Spiazzi (VR).
Here they organize trekking with alpacas both at the farm (every day, an easy route suitable for everyone) and at the arrival station of the Malcesine-Monte Baldo cable car at 1790 meters above sea level. For more info click here.
Maso Eden Farm in Cavedine (TN).
You will find one of the largest Italian llama and alpaca farms with interactive tours and trekking in their company. In addition you will be surrounded by hens, donkeys, goats and splendid specimens of Maremma Abruzzese Shepherd dogs. Children can interact with all these wonderful creatures and make their day unforgettable and exciting! For more info click here.
Horseback riding.
Monte Baldo is the highest horse trail in Italy, as well as being a splendid botanical garden with rare and native tree species. To organize your horseback ride also suitable for children who want to get familiar with these beautiful animals, click here.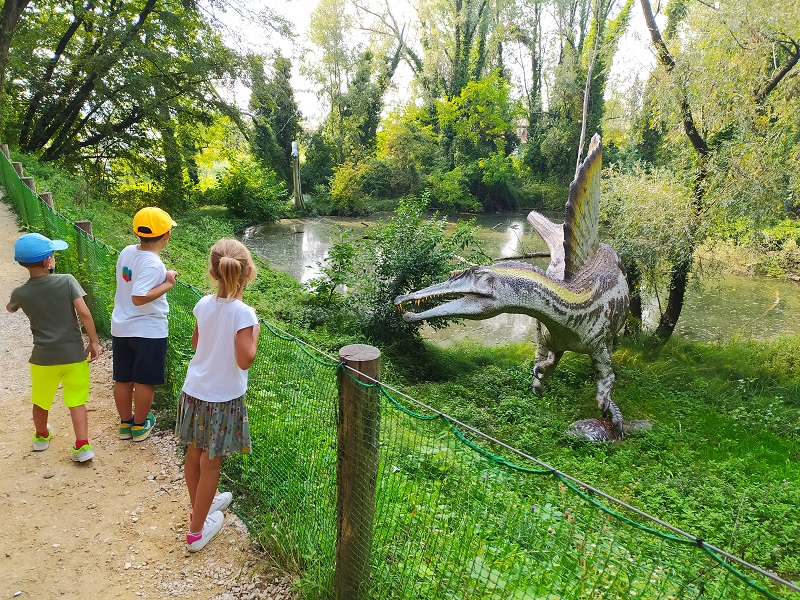 The amazement of children for the view seen from above.
Malcesine – Monte Baldo cableway in Malcesine (VR).
From the colorful center of Malcesine you can climb up to an altitude of almost 1800 meters on rotating cabins that allow you to enjoy the 360 ​​° panorama. At the top of Monte Baldo you will find huts and huts where you can eat and sunbathe, easy walks at high altitude suitable for everyone and the possibility of trekking in the company of friendly alpacas (see previous chapter). In the summer you will also meet grazing cows and goats, while in the winter a pile of snow to easily approach skiing with the on-site ski lifts. For more info click here.
Castel S. Pietro funicular in Verona.
Located in the heart of Roman Verona, it allows you to reach the viewpoint of Colle San Pietro in just over a minute, which offers one of the most evocative views of the city. From there the walks on the various pedestrian paths set in the greenery and quiet of the hills surrounding Verona, also ideal for nice runs on the meadows and a picnic in the summer. For more info click here.
Prà Alpesina chairlift in Avio (TN).
This beautiful chairlift is located on the Trentino side of Monte Baldo, next to the road that goes up from Avio. In about ten minutes it allows you to comfortably reach the ridge overlooking Lake Garda and reach the arrival station of the Malcesine – Monte Baldo cable car along a short and panoramic path. From here you return to the departure in an hour through an educational path that reveals the secrets of flora and fauna. For more info click here.
Bastione panoramic lift in Riva del Garda (TN).
A fully glazed cabin in just 3 minutes, from the center of Riva del Garda, will take you to the Venetian Bastion, becoming one with the nature that surrounds you. A breathtaking view and the Bastione Lounge & Restaurant welcome you. From there the walk to the church of Santa Barbara also continues. For more information click here.
Brivido Terrace in Tremosine (BS).
To look out on this super panoramic terrace overlooking the lake, you can also first take the Strada della Forra, carved into the rock and defined by Churchill as the eighth wonder of the world. For more info click here.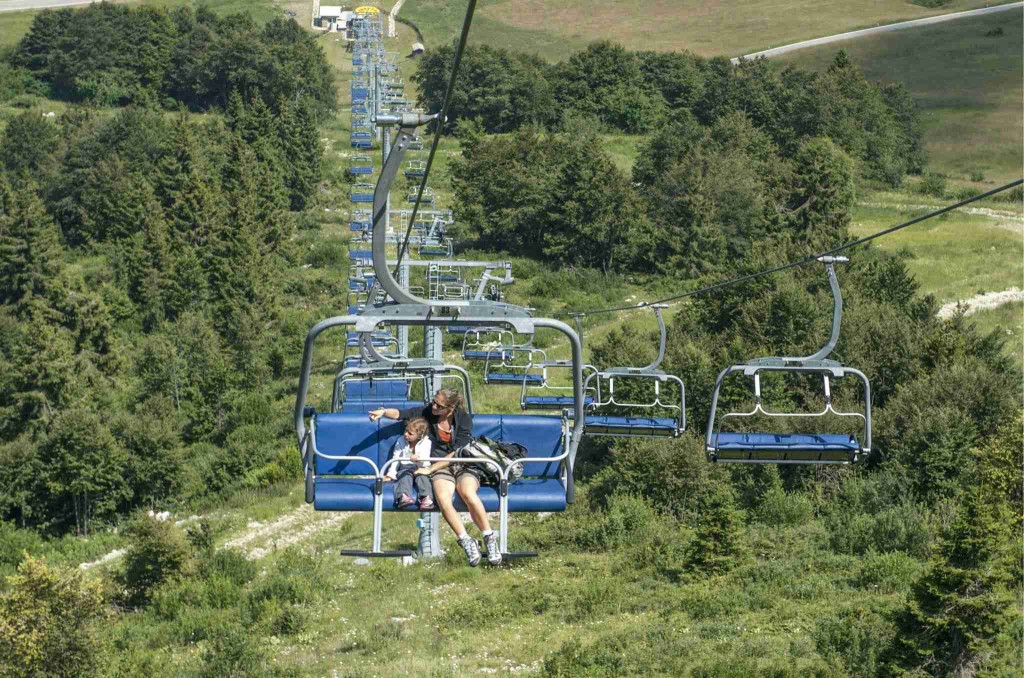 A ride on unusual means to experience the adventure with the children.
Ferry ride on Lake Garda.
All the shores of the lake are connected by ferries both exclusively dedicated to pedestrians and also dedicated to the transport of cars, motorcycles and bicycles. For children it will be exciting to get on a large boat and observe the view from the water. For more information click here.
Ferry ride on the Mantuan lakes and Mincio River Park in Mantua.
Numerous shipping companies operate on the Mincio and on the lakes of Mantua, making scheduled departures from Mantua, Grazie di Curtatone, Rivalta sul Mincio. To find out about timetables and navigation routes, you can consult their proposals, and the possibilities of choice are numerous: you can sail by motorboat, or sail the waters of the lakes and the Mincio on board electric motor boats or powered by solar energy, or even slide in a canoe among the reeds of the Valleys and the islands of lotus flowers. The routes develop from Lake Superiore and the Mincio Valleys Nature Reserve (Mantua, Grazie, Rivalta), and from the lakes of Mezzo or Inferiore in Mantua and towards the Vallazza Nature Reserve with possible extensions along the Basso Mincio up to the Po, through the navigation locks.
Tour in historic sailing boats.
Three splendid historic double-mast sailing ships circulate on Lake Garda: the Siora Veronica in Malcesine (VR) and the Siora Bianca in Garda (VR) and the San Nicolò in Bardolino (VR). Everyone organizes great tours.
Tour in vintage cars.
Surely you will conquer whoever is with you, not just the little ones. The roar of the engine of a vintage car, perhaps a convertible on a beautiful sunny day, will make your children feel like little VIPs. In Padenghe sul Garda (BS) there is a beautiful historic car rental where you can find the car that's right for you. Click here for more info.
Vespa ride.
The fascination of one of the most famous Italian myths is that of the Vespa. On the wings of freedom with your puppy, both on organized tours and on free hire. For more information click here.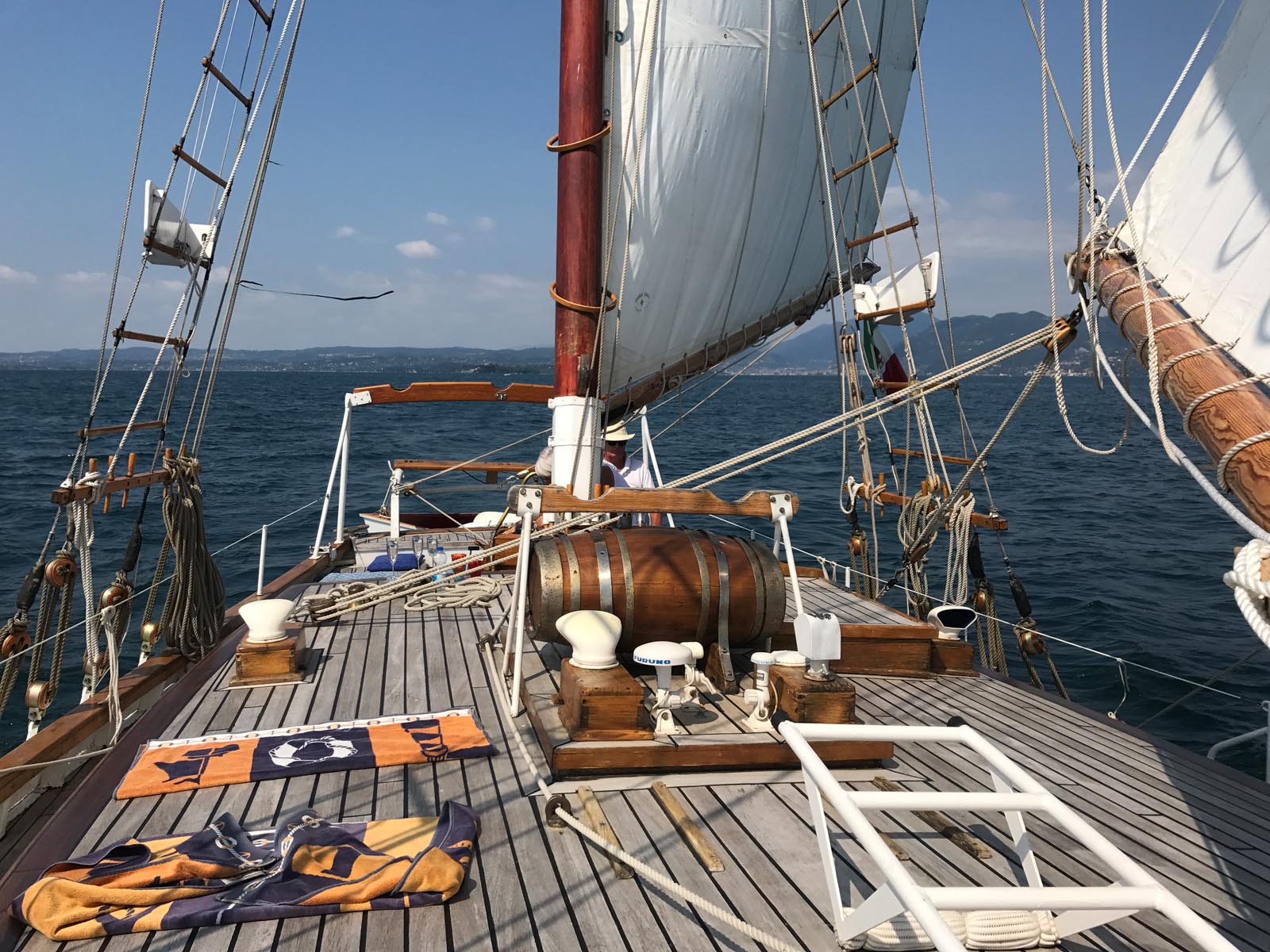 Children and astronomy.
Observing and getting to know the starry sky is certainly one of the activities that most make children fantasize. We show you two fantastic spots where you can practice this beautiful discipline with them.
Monte Baldo Observatory A. Gelodi in Novezzina in Ferrara di Monte Baldo (VR).
This astronomical observatory opens to the public during the spring and summer. Evenings generally start around 9pm, with a short astronomical lecture. A visit to the rooms and equipment follows. Weather permitting, we move on to recognizing the main constellations and observing celestial objects with telescopes. Heaven has never been so close! For more info click here.
Terrace of the Stars in Viote di Monte Bondone (TN).
The observatory is equipped with powerful telescopes which, with the guidance of expert operators, become privileged tools for admiring the firmament. Astronomical observations are flanked by classical and light music concerts, scientific theater animations, shows, stories for children, in-depth courses on an astronomical theme. During the day, the protagonist is the Sun, which shows its spectacular hidden face thanks to telescopes with special filters. The observatory dome is made of polished steel, a solution that allows you to create a surprising mirror effect: the day and night views are reflected on the dome, a metaphor for the relationship between heaven and earth, as old as mankind.
The main instrument of the observatory is a reflecting telescope with a diameter of 80 cm, controlled by the computer, which allows incredible observations: alongside it there are 6 other instruments to observe the sky in all its aspects.
Every summer many activities for young and old to discover constellations and planets. For more info click here.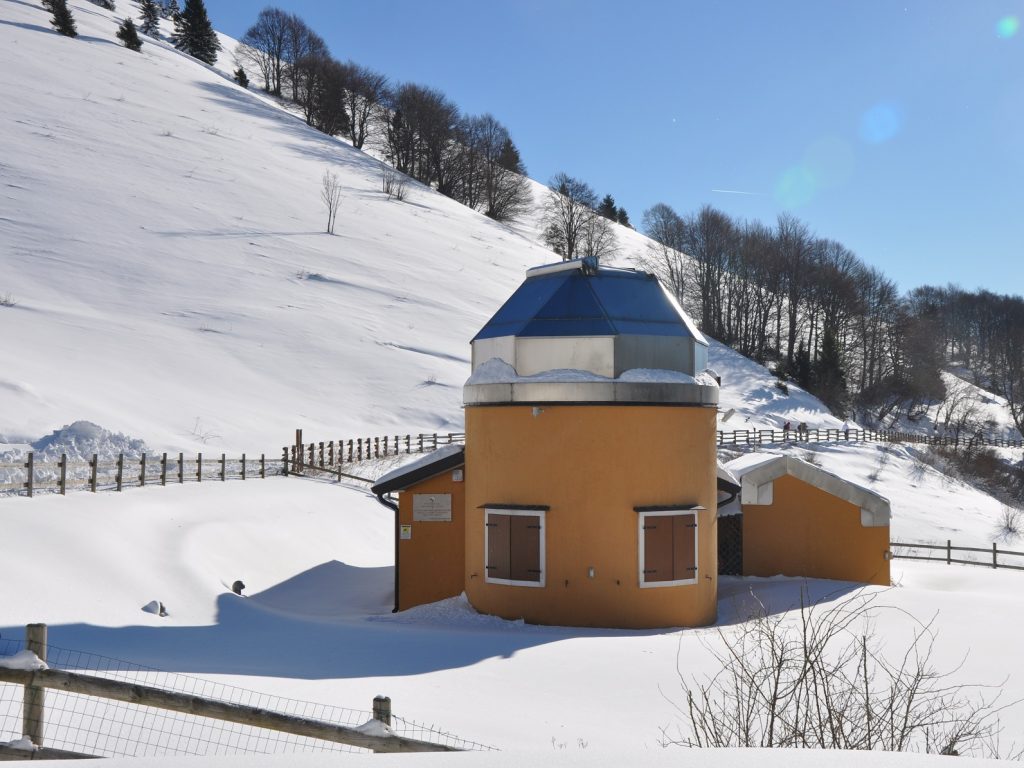 Events dedicated to children.
Seridò in Montichiari (BS).
Seridò is an event, promoted every year between April and May by FSIM Brescia, which for years has entered the hearts of young and old. A stimulating space with stands, play areas, recreational and refreshment areas, with lots of activities for children where they can have fun, play and get excited. For more info click here.
Tocatì in Verona.
The Tocatì – International Street Games Festival, is an Italian event of traditional games that takes place every year in Verona at the beginning of September. The name of the festival derives from the Venetian expression "toca a ti", meaning it's your turn, it's your turn. The event focuses on the rediscovery, enhancement and protection of traditional games that are played by small communities of players, as they are considered a fundamental part of the culture of a territory, as also recognized by UNESCO. The festival, organized since 2003, takes place in an area of ​​200,000 square meters of the historic center and lasts three days, during which traditional playful communities offer over 50 games, including those of Italy and those of a country guest: every year a delegation of games from one or more countries of the world is hosted. For more info click here.
"The magical world of Cosplay" in Parco Sigurtà (VR).
Event dedicated to Japanese fashion to dress up as characters from comics, cartoons and fantasy. For the largest Cosplay event in Italy, thousands of costumed figures, music and activities enliven this wonderful park every year for a couple of days in September. The little ones and all fans will thus be able to meet their favorites, to experience moments of pure fun. For more info click here.
Fairy Festival in Garda (VR).
Every year in June, fairies and cosplay gather on the Garda lakefront. A magical world that will capture the imagination of young and old. For more info click here.
Fairy Tale Night in Riva del Garda (TN).
For over sixty years, Riva del Garda has welcomed the summer with the Notte di Fiaba, a party dedicated to fun and imagination with many activities dedicated to children. Every year, at the end of August, the town is literally invaded by shows, workshops, games, concerts and stories with proposals for all ages, all strictly on the theme of fairy tales. Since 1999, each edition has focused on a different story that acts as a leitmotif for the event. For more info click here.
Festival of Literature in Mantua.
Since 1997, Festivaletteratura has been one of the most anticipated Italian cultural events of the year, five days of meetings with authors, readings, guided tours, shows, concerts with artists from all over the world, who meet in Mantua to live in a unforgettable party atmosphere. The Festival is attended by internationally renowned narrators and poets, the most interesting voices of emerging literatures, and also essays, musicians, artists, scientists, according to a broad and curious meaning of literature, which does not deny the knowledge of territories and languages ​​far from the traditional canons.
Particular attention is paid to children and adolescents: numerous meetings, shows and workshops are designed only for children or for adults and children together. All in Mantua, a pearl of the Renaissance recognized by UNESCO as a World Heritage Site, where the compact dimension of the city brings authors and readers together, allowing everyone to move easily on foot from one appointment to another. For more info click here.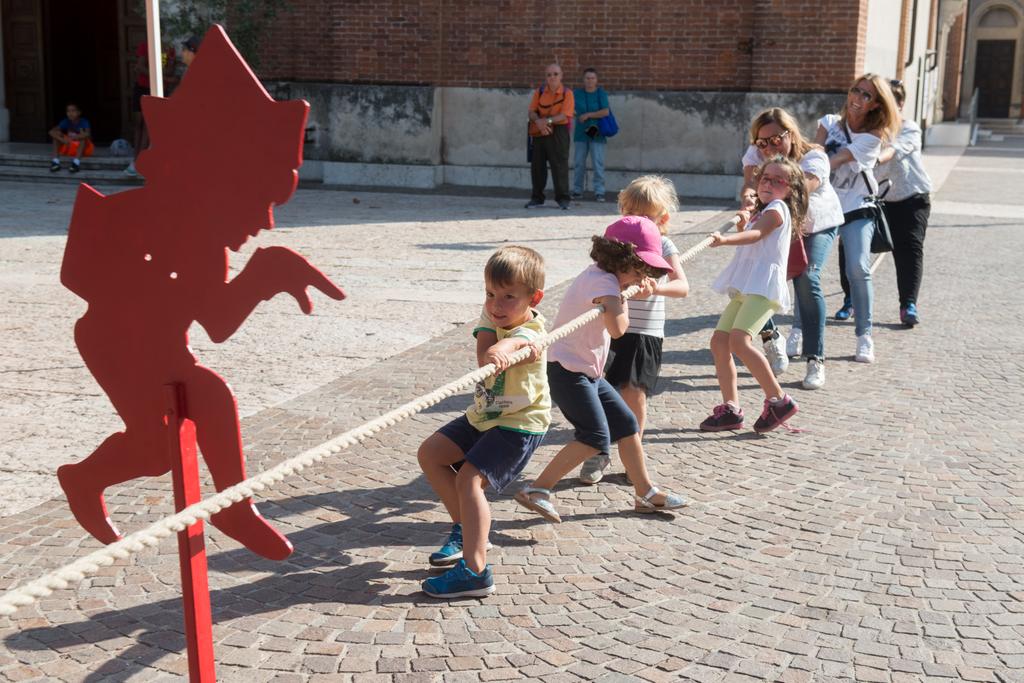 Sports suitable for children.
Here the list is easy because approaching sport from an early age is certainly a panacea and Lake Garda offers endless opportunities to practice your favorite sport or learn a new one. First of all we mention water sports such as sailing, catamaran, windsuf, kitesurfing, canoeing and sup. All along the coast there are many schools and rentals.
Then we have beautiful cycle paths scattered throughout the territory: the Limone sul Garda cycle/pedestrian path, the Brenzone sul Garda – Navene di Malcesine cycle/pedestrian path, the Lazise – Bardolino – Garda cycle/pedestrian path, the Pontoncello Park in the lower Verona area and many others spread from the north. South. Let's not forget the endless trekking routes including the scenic Busatte – Tempesta panoramic path where there is also a playground with slides and swings for the little ones. It is then possible to approach sports such as climbing, canyoning, rafting.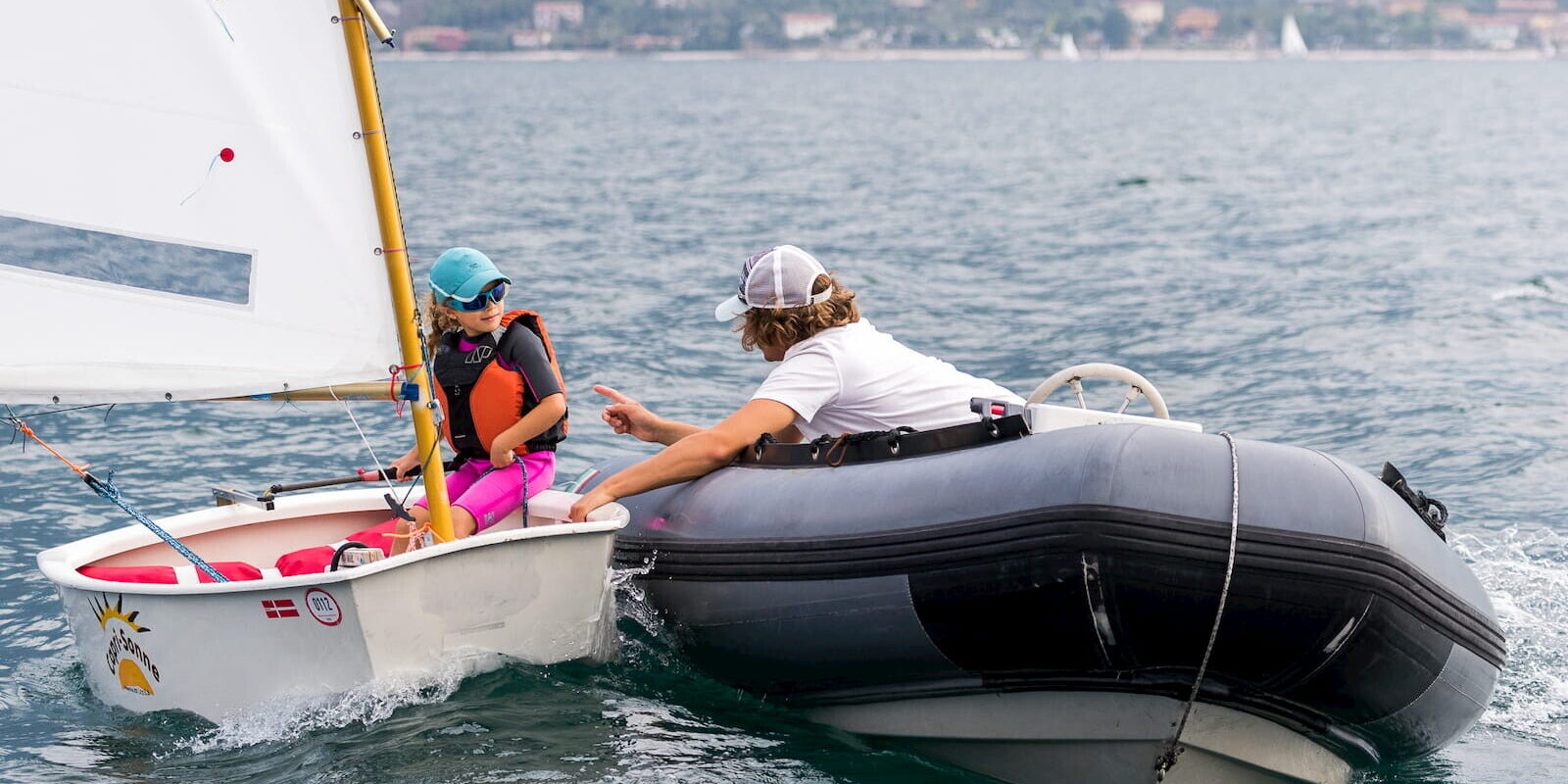 Amusement parks.
The Veronese shore of Lake Garda is lucky enough to host the largest and most beautiful amusement park in Italy: Gardaland. You will make young and old dream!
Next door is also the theme park that plays Movieland film sets – The Hollywood Park.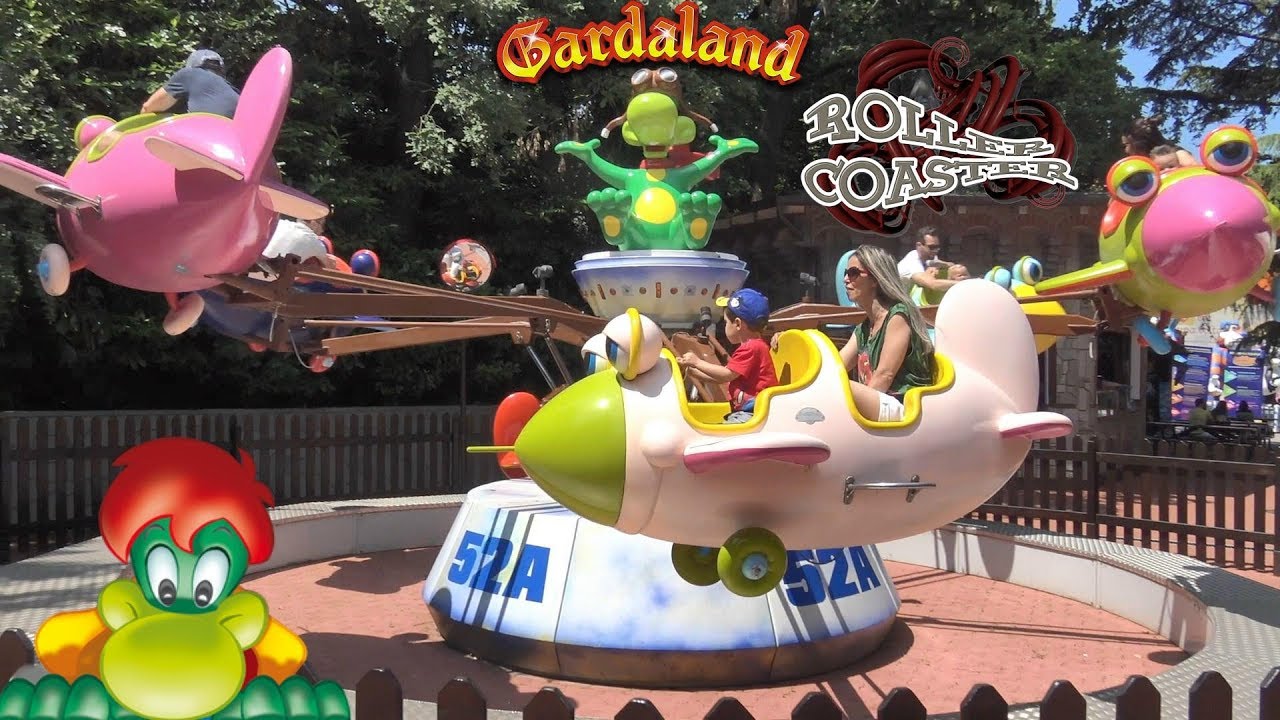 Water parks for children.
Children and water games are an amazing combination to have this certainty: when you return home in the evening they will fall asleep in no time! Lake Garda and its hinterland offer many water parks. Here is the complete list: Caneva – the Aquapark in Fossalta (VR), Legoland Water Park in Castelnuovo del Garda (VR), Parco acquatico Riovalli in Cavaion Veronese (VR), Cavour – the Waterpark in Valeggio sul Mincio (VR), Aquardens Terme in Pescantina (VR) con area Mini Club e Baby Parking, Persicum Park in Pescantina (VR), Le Ninfee del Garda – water park in Desenzano del Garda (BS), Parco La Quiete in Lonato del Garda (BS) with pirate-themed children's games.
Let's not forget the beautiful equipped beaches where you can rent pedal boats, sup or play beach volleyball games. To find the one that best suits your needs, click here.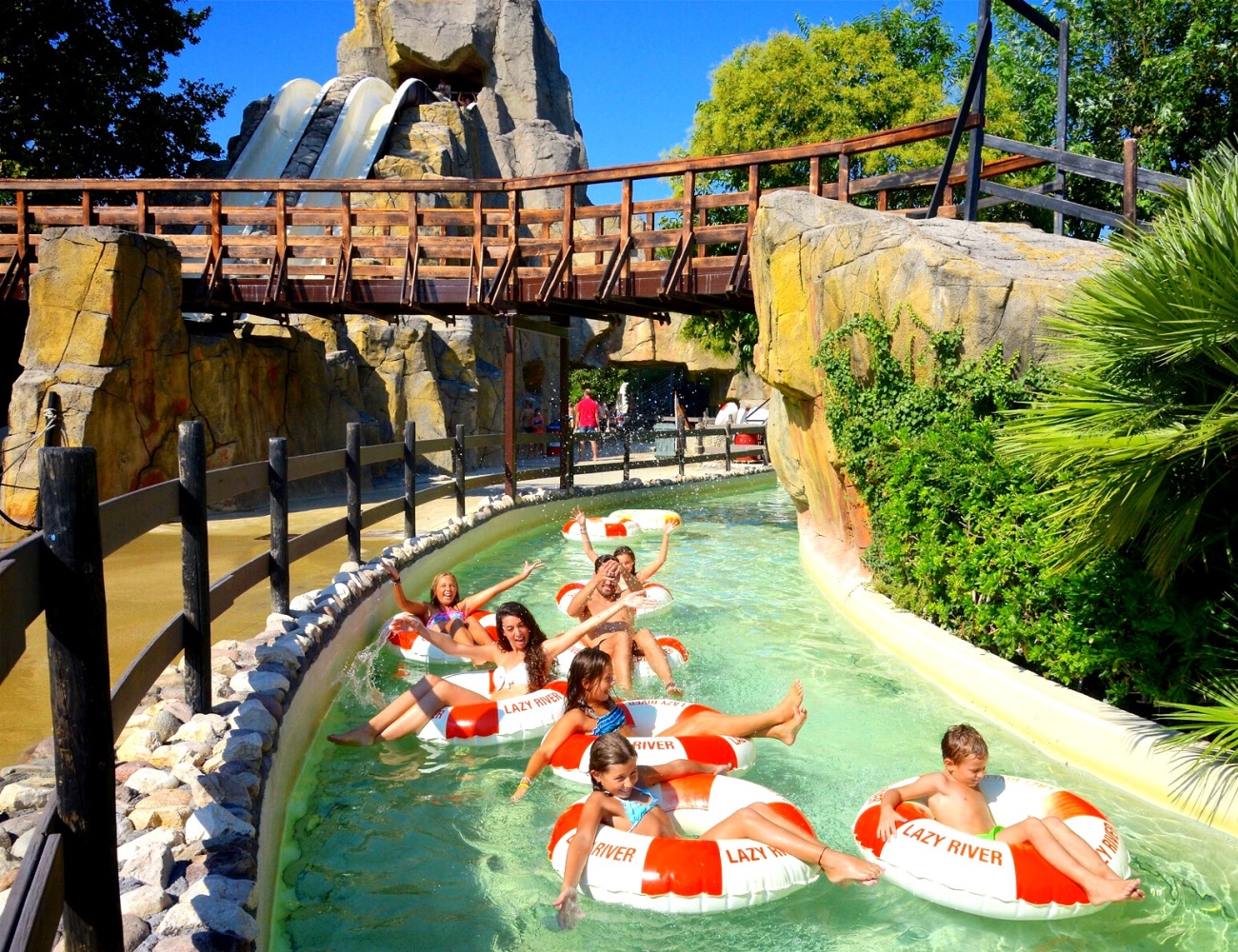 Historic sites, castles and medieval villages that tickle the imagination of children.
Lake Garda is the hub of history, art and culture. Surely the charm of a large medieval castle will interest even the little ones who can thus immerse themselves in the history of warriors, kings and princesses.
We recommend you to visit the beautiful peninsula of Sirmione (BS) with its Scaligero Castle and the archaeological site of the Grotte di Catullo, the beautiful village of Malcesine (VR) with its Scaligero Castle overlooking the lake, and finally Arco (TN) with the equally magnificent castle perched on a high rock spur.
Here you will find the complete list of the castles of Lake Garda.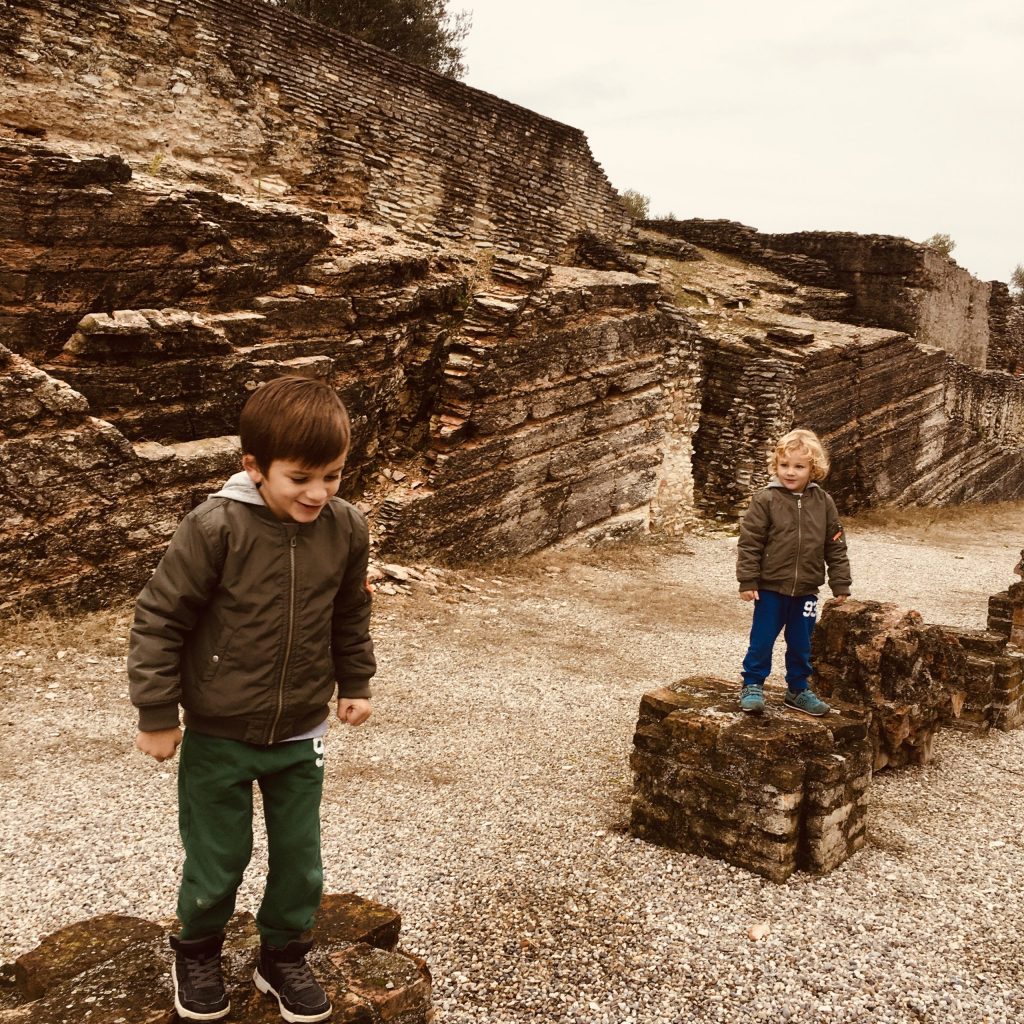 Christmas nativity scenes to amaze children.
Christmas is a time full of magic for children. Why not surprise them by taking them to see some unique nativity scenes? There are 4 sites that we recommend: the international exhibition of nativity scenes in the alcoves of the Verona Arena (info here), the exhibition of nativity scenes scattered around the ancient village of Campo di Brenzone – VR, the nativity scene set up on the Aril river (the shortest river in the world) in Cassone di Malcesine – VR, the underwater nativity scene in Peschiera del Garda (VR), the floating nativity scene set up on the port of Desenzano del Garda (BS).
To fully breathe the atmosphere of Christmas, we also recommend a visit to these beautiful medieval villages and towns that set up very suggestive markets and nativity scenes during the Christmas period: Canale di Tenno (TN), Rango (TN), Arco (TN). In the historic centers of Bardolino (VR) and Salò (BS) you will find, in addition to the market, also ice skating rinks.

Stroller, high chair, baby carrier backpack and early childhood items rental service:
It is always useful to travel light with the peace of mind that you will find everything you need at your destination. If you need a stroller and baby items rental service, you can contact:
GARDA SERVICE 4U (Castelnuovo del Garda – VR) – Tel. 329 3719009 – info@gardaservice4u.it
Or rely on national sites like these:
Travelbaby.it, which allows you to rent strollers, cots and everything you need for the well-being of your children with free deliveries 7 days a week in airports, stations and hotels, now also Last Minute;
Partibimboparty.it, where you can choose the stroller to rent according to your needs.
Babyguest.com, which allows you to rent strollers, car seats and other baby products for a family-friendly holiday;
Dear Outdoors, I have compiled this conspicuous list that I hope you will find stimulating and full of ideas; but above all I ask for your free contribution to replenish it properly with some gems that only those who are parents know. Thank you if you contribute to making the days with the children ever more interesting and fun here on Lake Garda … let's remember: the most important thing they need is our time with our active presence.
See you next time dear Outdoors!
Silvia Turazza – Garda Outdoors editorial staff
Hotels – Restaurants – Experiences on Lake Garda.
On Lake Garda there are many structures in which to stay, from small and well-kept B&B's to resorts with wellness centers and beauty services, in the section dedicated to hotels find all the information you need to find the most suitable accommodation for you.
The same goes for restaurants, at this link you will find our selection of restaurants on Lake Garda. Remembering that Lake Garda offers several starred restaurants and the quality of the culinary offer is very high.
There are many activities and experiences you can do on Lake Garda, so we recommend you visit the section dedicated to experiences in our magazine by clicking here.
For any questions about your holiday on Lake Garda, do not hesitate to contact us by commenting on this article or by writing on our social channels (Instagram, Facebook, Twitter , TikTok), we are always available to help you.