We wanted to collect all the questions we are asked on social networks (Instagram, Facebook, Twitter, Tiktok) about Lake Garda.
The Shortest River in the World
At school we were taught that Lake Garda has as its tributary the river Sarca in Trentino and as its emissary the river Mincio in Veneto. But this information is definitely incomplete. There is in fact a second tributary: the river Aril at Cassone di Malcesine. This river is considered the shortest in the world with only 175 metres in length. At Christmas time, a beautiful floating crib is also installed on its waters and is well worth a visit.
Galeas per montes
The Benaco has been at the centre of many historical events, given its important location, but what we are about to tell you has something truly epic about it: a feat of military engineering to transport galleys and frigates overland to Lake Garda! 
Between December 1438 and April 1439, the Venetian Republic moved ships, galleys and frigates from the Adriatic Sea to Lake Garda, sailing up the Adige River to Rovereto and transporting the ships by land to Torbole, on the northern shores of the lake, over a distance of some 20 km through the mountains via Lake Loppio. Incredible with the means of the time!
The First 'Free' Municipality of Italy
Lazise sul Garda is considered the first 'free' municipality in Italy. In 983 A.D., the community asked the Emperor of the Holy Roman Empire, Otto II, for the possibility of defending the village by fortifying the 'castrum' and obtained, in addition to this, transit and fishing rights, ample autonomy in civil, economic and religious matters, so that it could freely regulate fishing and trade. This was a rather singular situation compared to that of other centres, and the granting of these broad autonomies, as well as the assignment of duties, meant that Lazise was considered the first 'free commune' in Italy.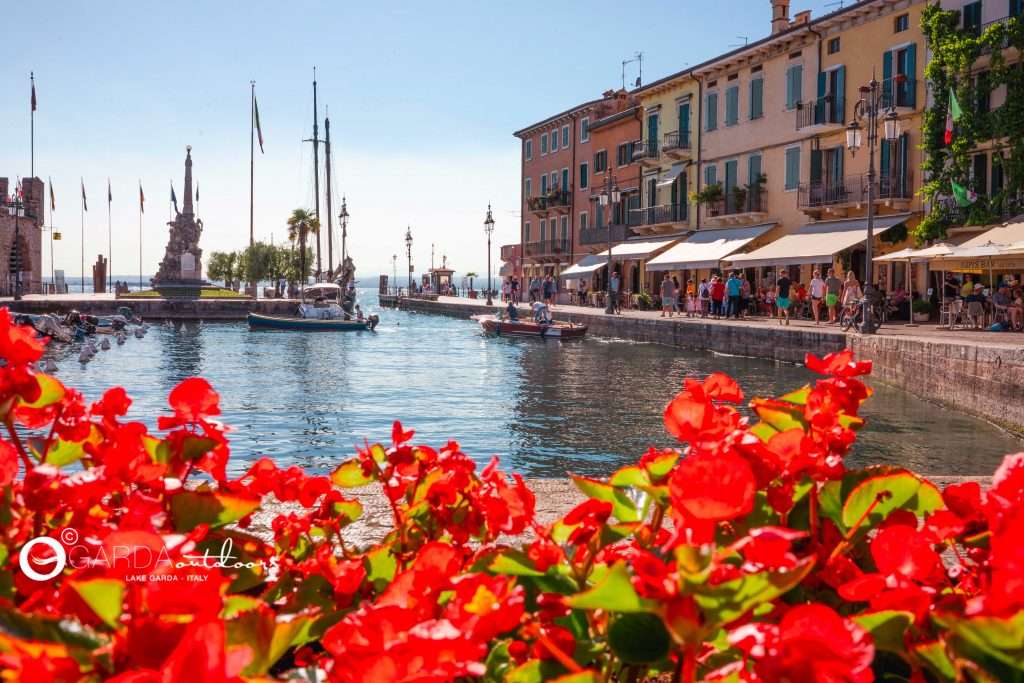 The world's northernmost commercial crops
Lake Garda boasts two records in agro-commercial cultivation.
The first belongs to Limone sul Garda with the production of the northernmost lemons in the world. They were exported by the hundreds of thousands mainly to Germany, Poland and Russia, guaranteeing jobs and profits. This activity ceased during the Second World War. Even today, it is still possible to visit the Castle's lemon house and see for yourself how fertile and generous the climate is here for this type of plant.
The most recent record, however, belongs to Riva del Garda with the northernmost cultivation of commercial olive groves in the world. Here, a top-quality oil is produced that receives prizes and awards at the most prestigious international fairs and, thanks to Agraria di Riva del Garda, is conquering world markets.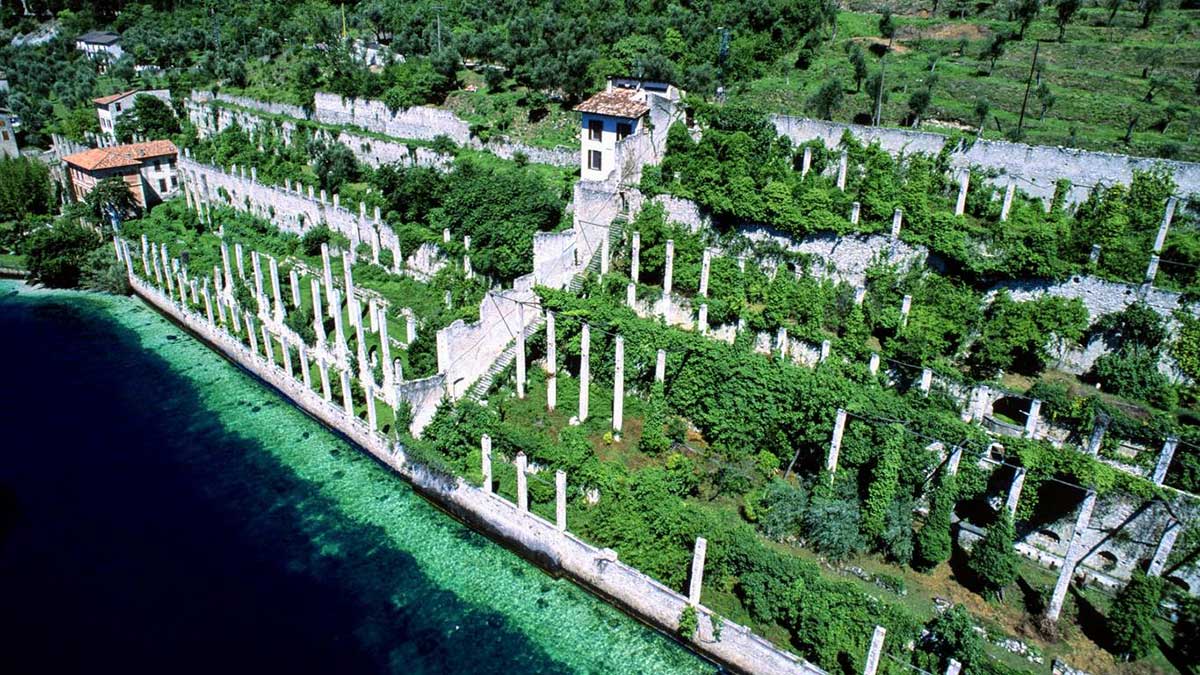 High Altitude Trekking
Do you like walking in the high mountains? You may be interested to know that on Lake Garda you can walk over 90 km, with a total of 6990 m of altitude difference, in routes that lead from the shores of the lake to over 2000 m in the surrounding mountains.
There are seven stages from refuge to refuge that can be walked one after the other or at different times, shortening and customising the route according to one's needs and training level. Practicable from June to October, it is always advisable to check the weather conditions before setting out.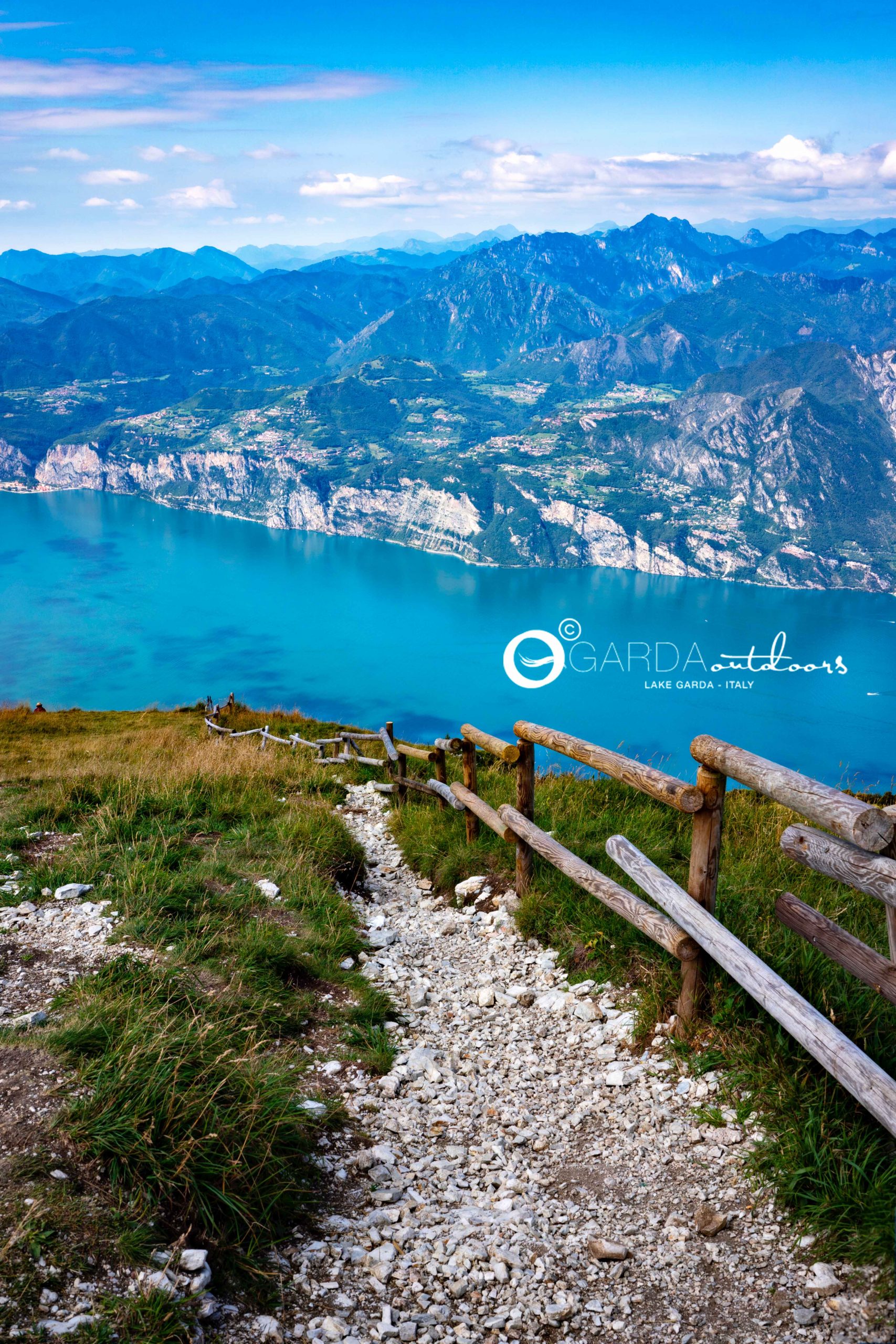 The most frequently asked questions on social networks
Is Lake Como or Garda better?
Lake Como and Lake Garda are two profoundly different territories. Lake Garda is the largest Italian lake, surrounded in the north by mountain ranges over 2000 metres high and resembling a fjord, while the southern part is flat and feels like the sea. It offers a thousand opportunities for experiences coordinated with the territory both in terms of food and wine and outdoors. As beautiful and fascinating as Lake Como is, Lake Garda offers more holiday opportunities. 
What is the nicest part of Lake Garda?
It is difficult to say which part of Lake Garda is the most beautiful, a lot depends on what each person is looking for. The mountainous northern area is perfect for lovers of outdoor sports (trekking, hiking, MTB) but also sailing sports thanks to the winds of Lake Garda (Sailing, Windsurfing, Kite Surfing), while the southern area is more suitable for relaxing, cultural, gastronomic and cycling holidays.
What is Lake Garda famous for?
Lake Garda is famous for the many writers and poets who came to spend their holidays on its waters. Surely the most important text is 'Journey to Italy' by Goethe, but we can also remember: Kafka, Nietzsche, Kandinsky and many others. It is famous for the 'Strada della Forra', for the 'Strada della Ponale', and for a thousand sailing regattas of the highest level.
Is Lake Garda worth a visit?
As far as the previous answers are concerned, YES! Lake Garda is worth visiting. And if that were not enough, think that the towns around Lake Garda are: Verona, Mantua, Brescia and Trento. Art Culture, Entertainment and much more just a few minutes from the shores of the Lake Garda.
How many days is enough in Lake Garda?
As many days as possible! at least 7 days a year for the next few years. We who live and love this area continue to discover new and unique things.
Can you swim in Lake Garda?
Yes, Lake Garda is swimmable all year round. Winter with wetsuits, but all waters are clean and swimmable.
Which is nicer Como or Garda?
Lake Garda undoubtedly, but we are biased:) They are two very different lakes both in terms of geographical composition and tourist organisation. Lake Garda is larger and more structured than Lake Como and offers multiple types of holidays.
What is the best month to visit Lake Garda?
The best months to visit Lake Garda are April, May and June, September, October and December.
Is 2 days enough for Lake Garda?
No, they are not enough. 2 days are fine to visit Verona, Mantua and Brescia but to start visiting Lake Garda you need at least 7 days.
Is there a lot to do in Lake Garda?
Yes, there are many activities to do on Lake Garda. Trekking, mountain biking, canyoning, sailing, kite surfing, paragliding, electric boat hire and motor boat hire, visits to wine cellars, visits to museums and towns, watching opera at the Arena in Verona, visiting Alpine refuges. Dine at sunset by the lake and much, much more.
Lake Garda is a living territory not only in terms of tourism; it is a micro cosmos that runs industriously around its waters, which peacefully observe the activities of man, giving their tranquillity to the frenzy of time.
See you soon dear Outdoors!