The Lake Garda is full of beauties to discover! Glimpses to take your breath away, panoramic views that make you feel an integral part of the beauty around you, places full of magic, pieces of history that seem to evoke a past that still relives every time we admire it in its happy testimony.

The places to see on Lake Garda are numerous, we recommend 10 unusual ones that absolutely cannot be missed in your list of things to see on Lake Garda.
If you have never been to Lake Garda we recommend that you read this article where we indicate the 10 things to see the first time you come here.
10 alternative things to see on Lake Garda.
1 – Mantua and its palaces.
This is a beautiful city, worth moving a thousand miles to see it. ". He used to say Torquato Tasso , speaking of Mantua .
Homeland of Virgil and custodian of the works of Andrea Mantegna , Mantua is a city rich in history and architecture, especially thanks to the dynasty of the Gonzaga who with their patronage made it one of the major Italian centers of the Renaissance. Under this lordship Mantua became one of the greatest art centers in Italy and experienced a period of unparalleled cultural and artistic flowering. Find out more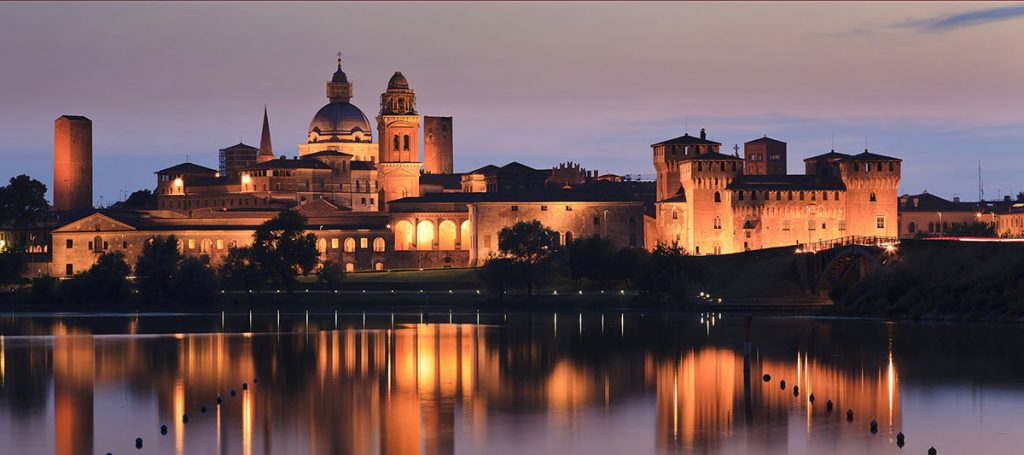 2 – Mantuan villages, among the most beautiful in Italy .
Landscapes immersed in nature, placid villages that are open-air film sets, wonders of art and places full of history: the most beautiful villages in Italy by Mantova are an exceptional discovery! an unusual and fascinating tour a few km from Lake Garda, for those who want to stay away from chaos, but loves authentic places, friendly people, divinely drinking and eating! Small villages that have made the history of this territory: Sabbioneta, San Benedetto Po, Pomponesco, Grazie di Curtatone, Castellaro Lagusello, Volta Mantovana, Solferino, Monzambano, Rivarolo Mantovano, Goito and Castel Goffredo . Find out more.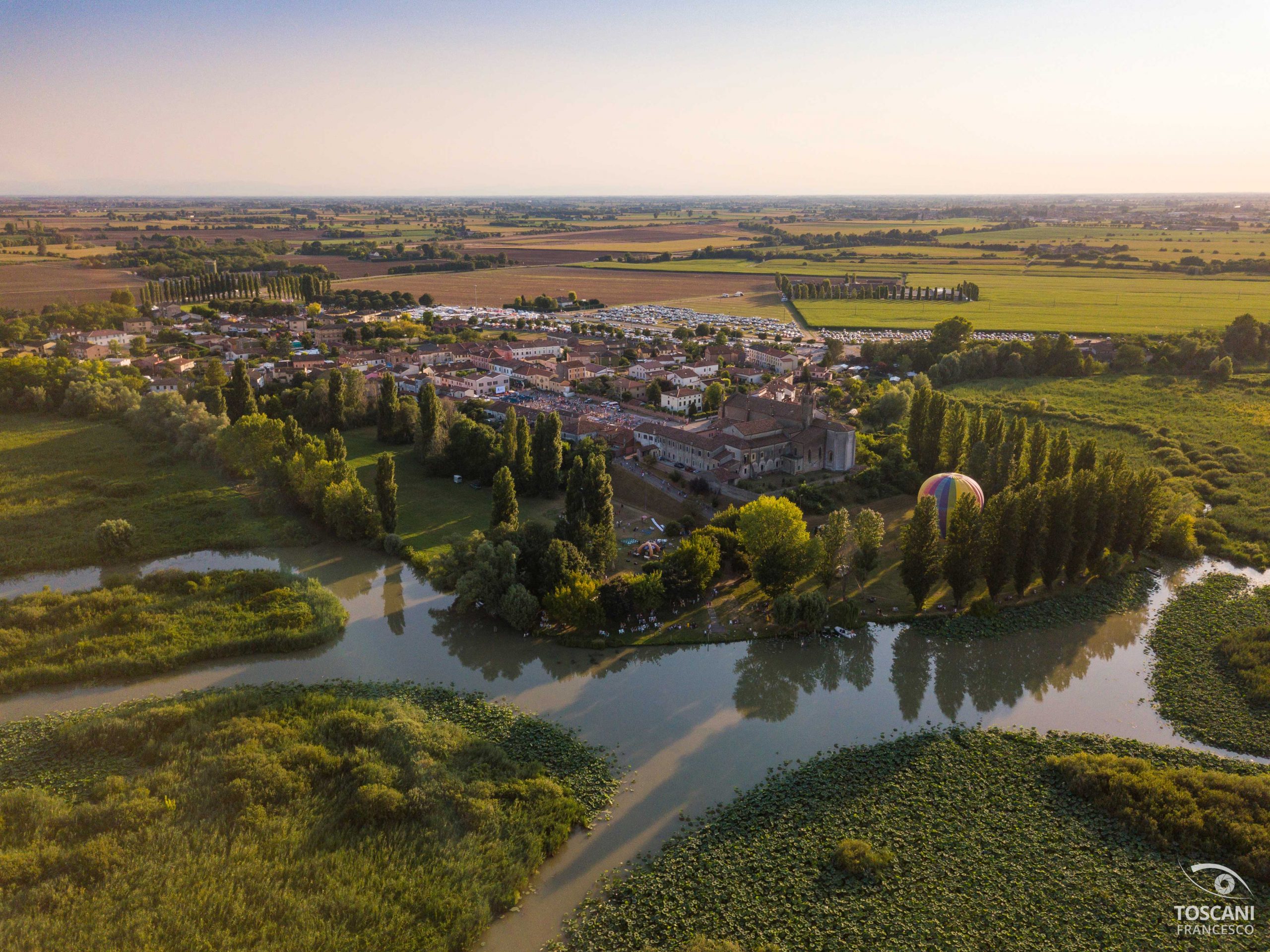 3 – Sanctuary of Madonna della Corona.
Madonna della Corona is a beautiful sanctuary carved into the rock at 774 m a.s.l., overlooking the Adige Valley. It is located in Spiazzi, a picturesque hamlet of Caprino Veronese (VR). Medieval documents attest that already around the year 1000 in the Baldo area lived some hermits linked to the Abbey of San Zeno in Verona and that at least from the second half of 1200 there was a monastery and a chapel dedicated to S. Maria di Montebaldo accessible through a narrow and dangerous path in the rock. Find out more.
4 – Sanctuary of Montecastello.
Wishing to combine a breathtaking view of Lake Garda with a nice walk in the woods among the testimonies of the First World War and a visit to a place of worship with frescoes from the Giottesca school? The Sanctuary of Montecastello is the ideal destination! It is also called Shrine of Our Lady of the Star thanks to the miraculous appearance of a star that put an end to a bloody battle that took place in those places in 1200. To compete with this incomparable Shrine is the panorama overlooking Lake Garda. Find out more.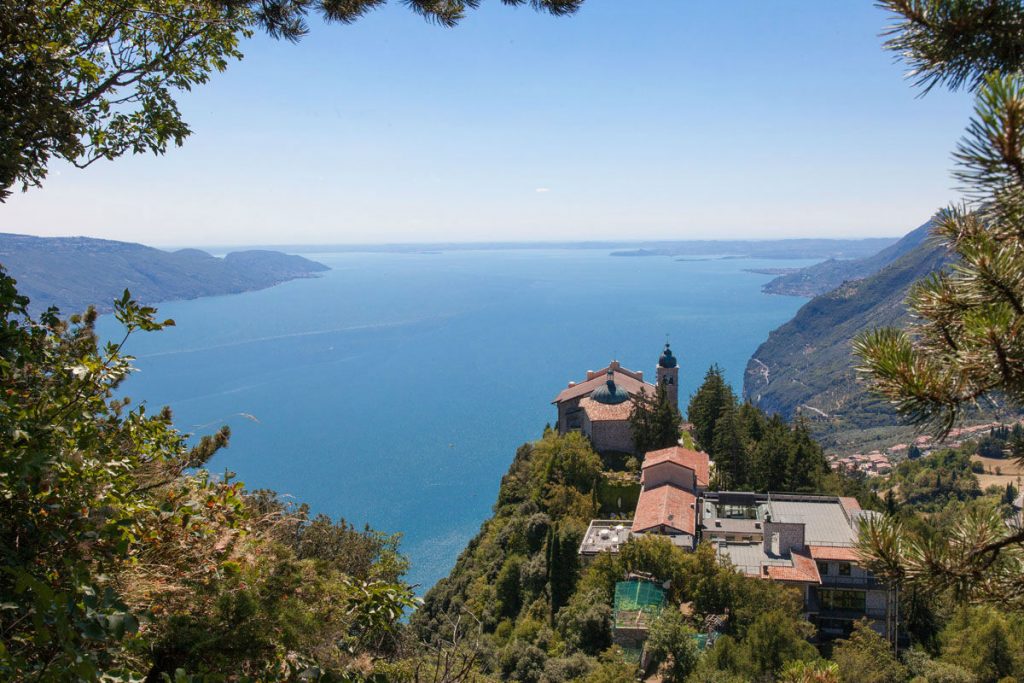 5 – Val Vestino, between unspoiled nature and fascinating traditions.
The & Val Vestino can be considered a real pearl within the Alto Garda Natural Park . An uncontaminated territory, full of nature, history and ancient traditions. Located to west of Lake Garda , the valley belongs administratively to the municipalities of Magasa and Valvestino and is characterized by a mainly mountainous territory, which develops along the Toscolano stream and its tributaries. A visit to Val Vestino leads to the discovery of a real natural treasure which, through the local museums, turns into a suggestive journey back to the time. Find out more.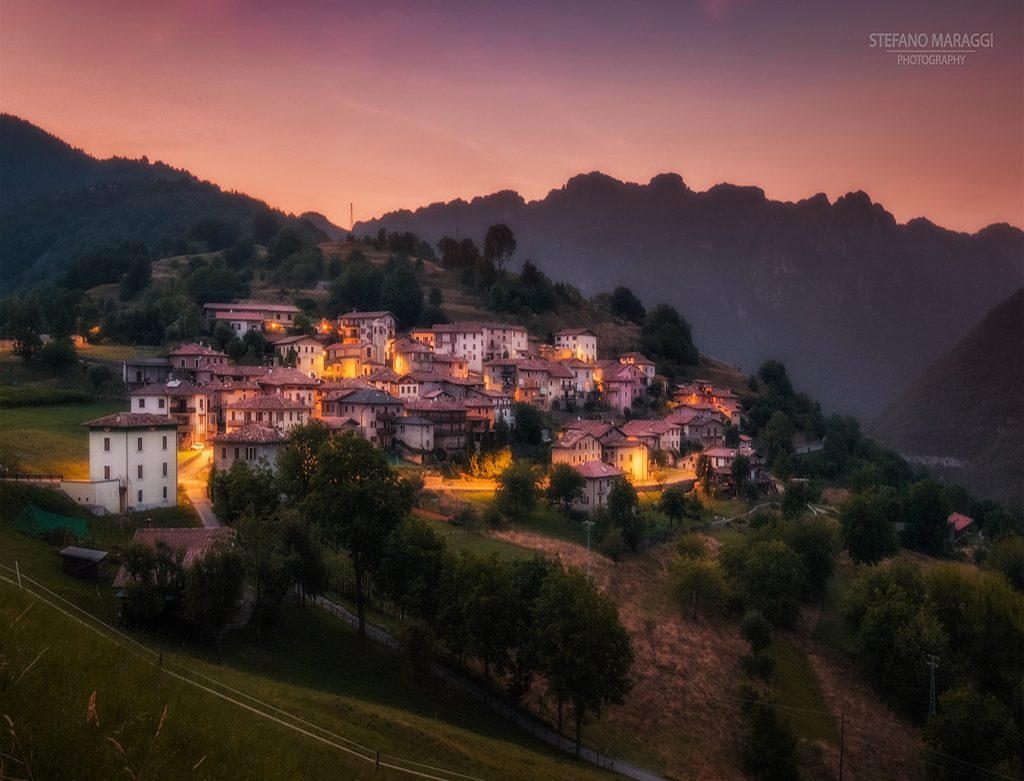 6 – Cassone of Malcesine.
Lake Garda is very rich in evocative views and sceneries, and right on the shores of the largest Italian lake stands this small Venetian jewel: Cassone di Malcesine. The town is made up of houses, bridges and alleys that create an atmosphere of other times and very romantic . The port of Cassone di Malcesine is the most characteristic attraction of the village. Perfectly preserved and adorned with colorful fishing boats moored there, it houses an ancient tower which stands out in front of the lake called "Toresela" and also the small "Museum of the lake and fishing". Find out more.
7 – Lessinia.
A virgin and unique territory, still unknown to mass tourism , which offers visitors a real paradise for lovers of outdoor activities in any season . There are many opportunities for hikers to fully enjoy the Lessinia plateau, not only for the outdoor , but also for the culture and the food and wine typical of the area. In 1990 the Regional Natural Park of Lessina was established in the area of ​​the central plateau and the peaks on the border with Trentino, a real pearl to visit. You will feel like you are in the Scottish Highlands! Find out more .
8 – Patriarch del Baldo.
Patriarca del Baldo: a secular silver fir of extraordinary size. When you come to observe it closely you will notice that hanging from the lower branches there are various dedications written on pieces of wooden logs, as if they were Christmas decorations. We are located on Monte Baldo, an area of unique and indigenous natural beauty. Find out more.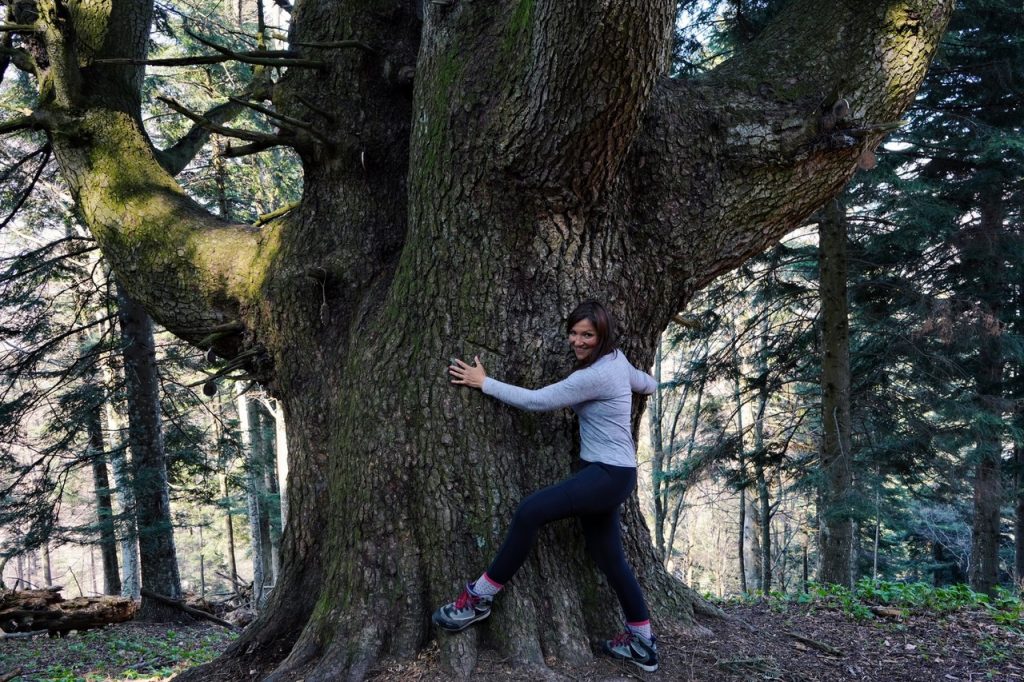 9 – The Castles of Lake Garda.
The castles on Lake Garda are so many: from the most famous and well-known as the Castle of Sirmione or Malcesine, to the smaller ones but rich in charm and history. An element that unites them? The amazing beauty of the landscape! Obviously you will think. But it is precisely from this fixed point that our journey to the discovery of all the fortresses, the fortresses, the towers that surround the Garda area begins. Find out more.
10 – The "hidden" and less known waterfalls of the lake of Garda.
There is little to do, the waterfalls fascinate. A roar that fills our ears and hearts with one of the most beautiful noises that exist in nature: that of water. A journey to the discovery of the lesser known waterfalls within the Lake Garda basin that will take you to look at Lake Garda with different eyes. Find out more.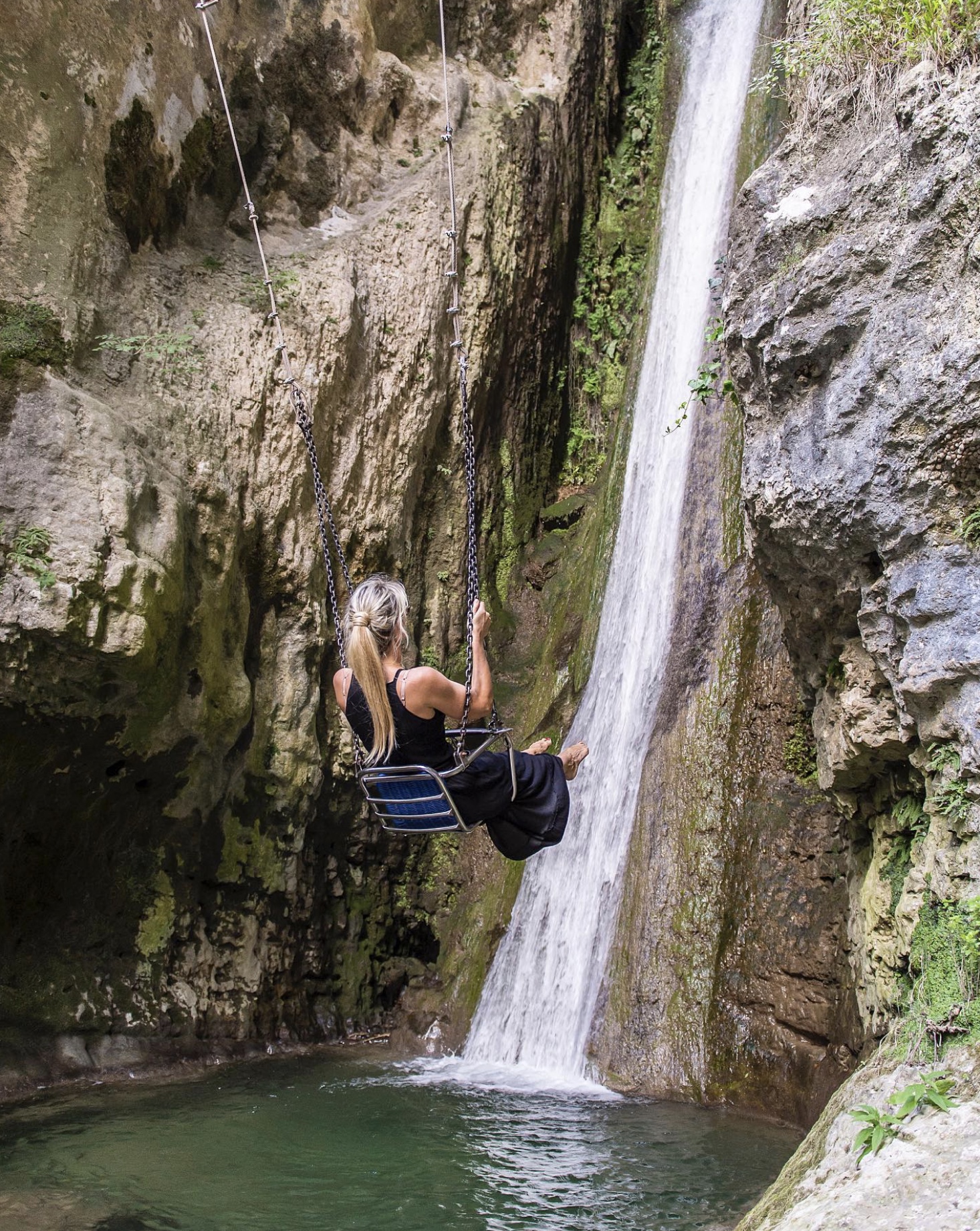 We stop at 10 unusual things to see on Lake Garda but remember that the greatness of this territory is always amazed us; we think we know it, that we have visited all the open spaces but no, the Benaco amazes us by making us always find new things to see and do during all seasons.
For any questions about your holiday on Lake Garda, do not hesitate to contact us by commenting on this article or by writing on our social channels (Instagram, Facebook, Twitter , TikTok), we are always available to help you.
Hotels – Restaurants – Experiences on Lake Garda.
On Lake Garda there are many structures in which to stay, from small and well-kept B&B's to resorts with wellness centers and beauty services, in the section dedicated to hotels find all the information you need to find the most suitable accommodation for you.
The same goes for restaurants, at this link you will find our selection of restaurants on Lake Garda. Remembering that Lake Garda offers several starred restaurants and the quality of the culinary offer is very high.
There are many activities and experiences you can do on Lake Garda, so we recommend you visit the section dedicated to experiences in our magazine by clicking here.
See you next time dear Outdoors