This year, which sees the city of Brescia, together with Bergamo, the Italian capital of culture, the spectacular Opera Festival 2023 will be even more unmissable.
The Teatro Grande Foundation, (think: born in 1640 and part of the 28 traditional Italian theaters), is proud to present the program of the twelfth edition of Festa dell'Opera, the great event to the sound of music and shows, with a rich billboard which on June 9 and 10 will bring the magic of the Opera throughout the city.
A unique opportunity to see and hear Brescia from a multi-sensory perspective: you will not only fill your eyes and ears with wonder, the city is waiting for you to also introduce you to its culinary and winemaking tradition.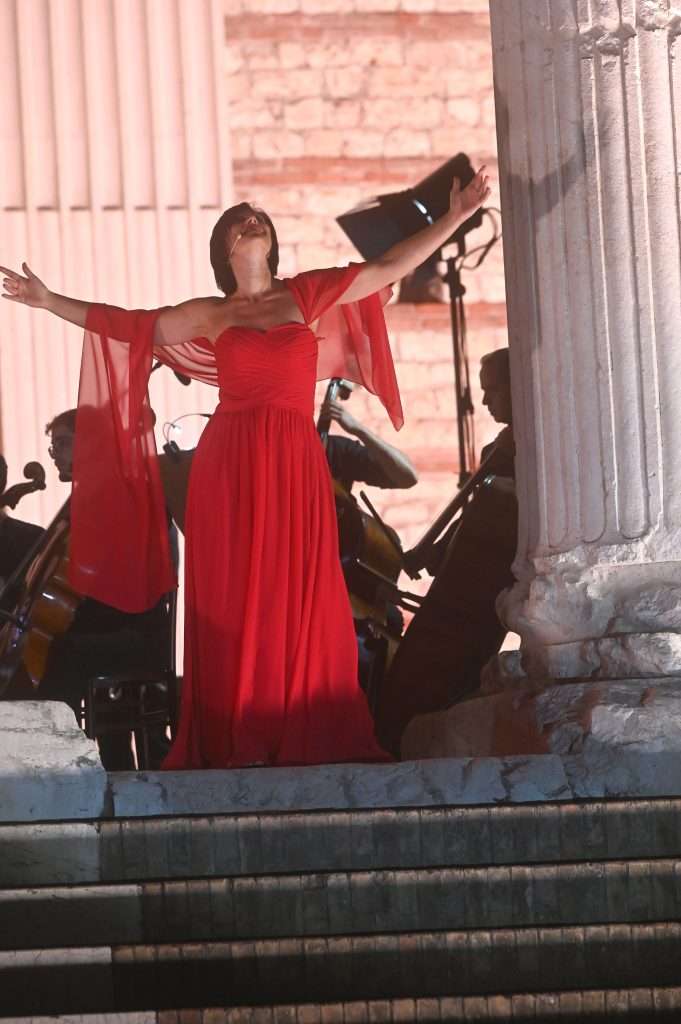 Over 40 musical events with free access that from dawn to dusk will animate the most iconic and evocative places of Brescia, from cultural venues to city cloisters and courtyards, passing through churches and innovative art spaces up to suburban locations.
The best Opera artists will perform, who through engaging performances and the encounter between different musical languages ​​such as jazz, electronic music, rock and contemporary music will offer everyone the opportunity to approach the operatic genre, in an engaging and emotional atmosphere .
Sift through the very rich program and choose how to experience Brescia in these two days of celebration.
All events are free to attend.
PREVIEW PROGRAM OF 9 JUNE 2023 FROM 10:30 AM TO 10:30 PM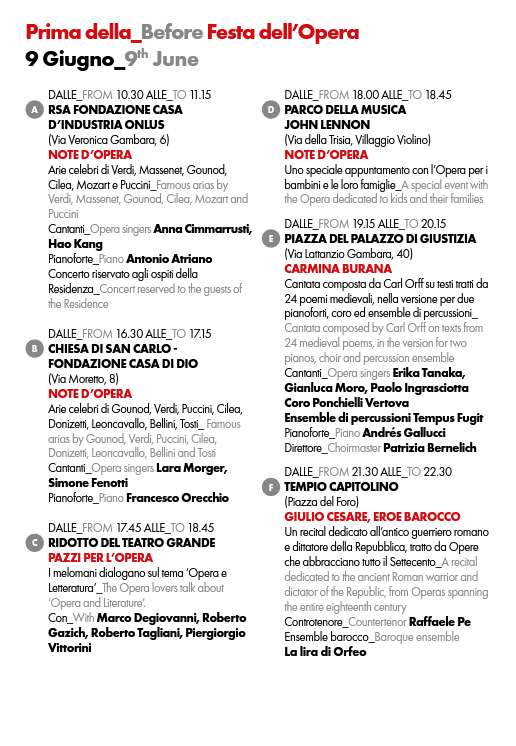 PROGRAM OF 10 JUNE 2023 FROM 5:30 TO 00:30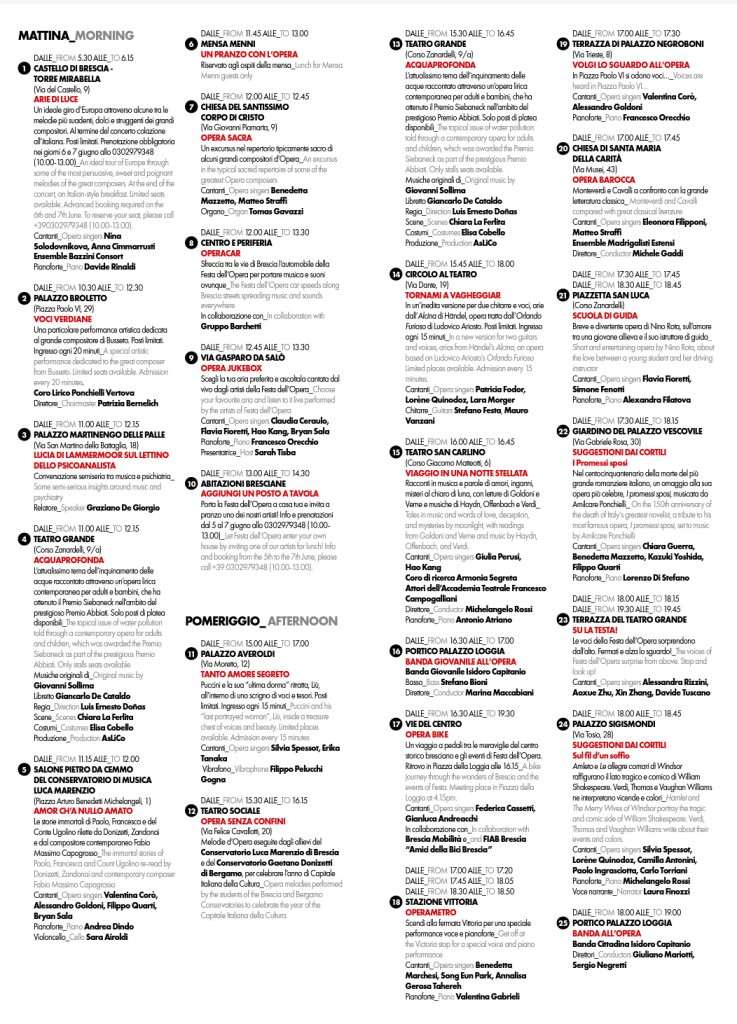 With the Opera you eat!
Here you will find the list of clubs and restaurants ready to offer you exclusive menus dedicated to the Opera Festival.
On Saturday 10 June, the Caffè del Teatro Grande – Berlucchi will remain open from 10.00 to 20.00 to give everyone the opportunity to admire the extraordinary eighteenth-century frescoes that decorate the halls of the Caffé. For the occasion the special decorated bottle that the Guido Berlucchi company creates every year for the Opera Festival will be on display.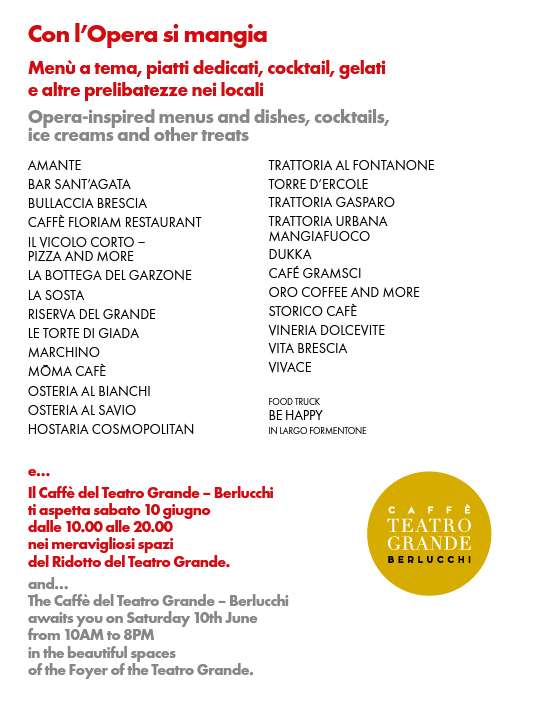 On Saturday 10 June, around 300 shops in the city will be transformed into places of connection with the Opera (OPERA POINT) which will display a symbol of the Opera Festival and will have the opportunity to give their customers a personalized gift Festa dell'Opera.
The collaboration with Brescia Mobilità is renewed, which on 9 and 10 June will offer opera recitals and piped music of opera arias in the Brescia underground stations.
Furthermore, in collaboration with BiciBrescia, with the aim of making the event increasingly sustainable, spectators are invited to reach the events of the Opera Festival by bicycle or public transport.
For any further information, please refer to the official Festa dell'Opera website and the Brescia Tourism official website.
Dear Outdoors, do not miss this precious opportunity to enrich yourself with music, art, history and tradition!
Silvia Turazza – Garda Outdoors editorial team