Punta Grò is a naturalistic and bathing area located at the south-eastern end of the Sirmione peninsula.
With secular trees and large green meadows, this wonderful stretch of lakefront allows you to sunbathe, stroll comfortably (even with children in strollers and wheelchairs), play or relax immersed in the suggestive panorama of the lake embraced by luxuriant and well-kept nature .
It is a place of great beauty in all seasons.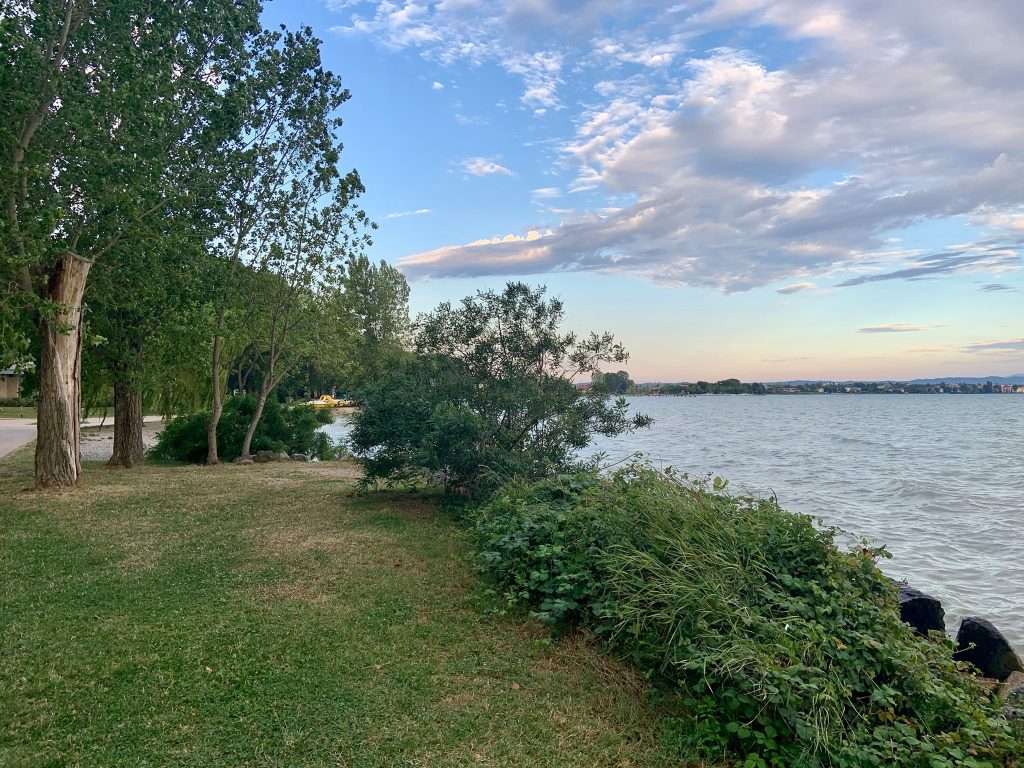 How to get to Punta Gro.
The beach/promenade is free and can be reached on foot from the center of Sirmione (in just over an hour's walk) or by car (parking in the neighboring streets).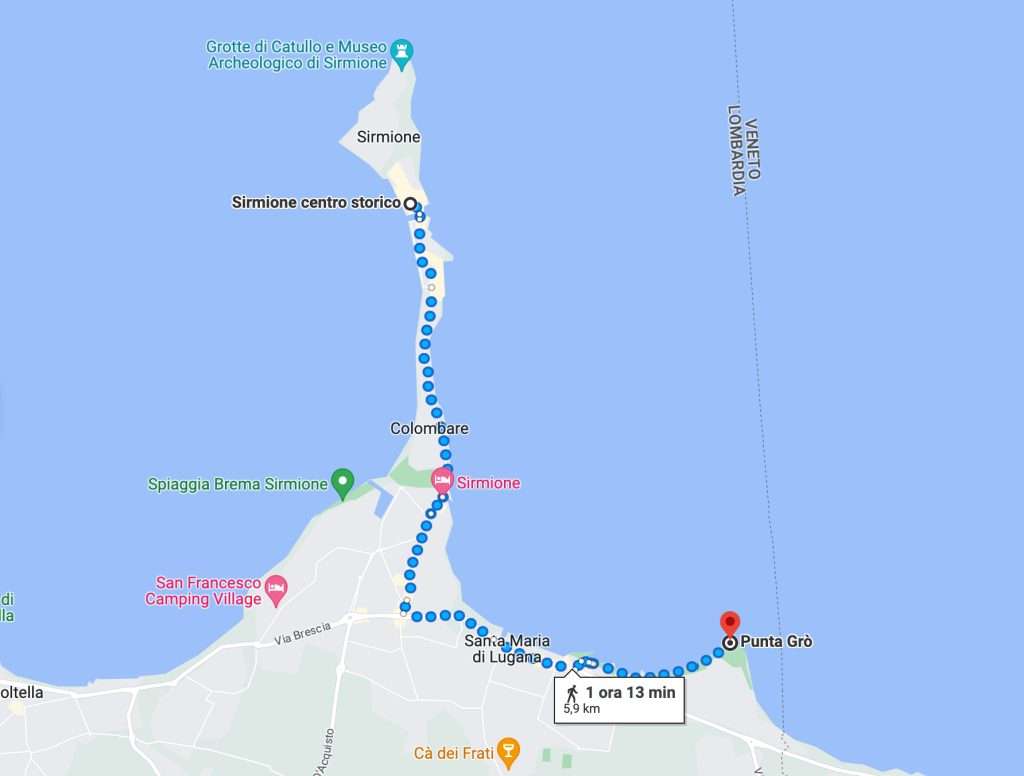 What to do and visit in Punta Grò.
A day at the beach with a walk along the lake.
The beach is free, equipped with showers and a volleyball court; the toilets for a fee (cost 0.50 euros) are also usable for those who use a wheelchair. Dogs are allowed on the beach, but it is not possible to camp or light fires.
You can have breakfast, lunch or dinner at the Punta Grò Bistrot Cafè, a very nice kiosk bar; there are also sunbeds available for hire without the need to book.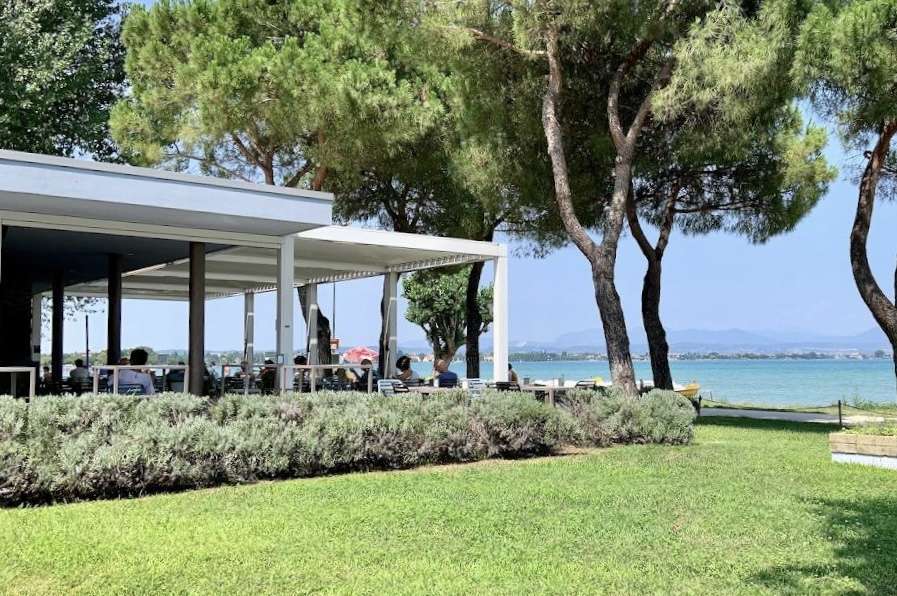 Visit the Fisherman's House (Casa del Pescatore).
In the splendid setting of Punta Grò there is the Casa del Pescatore: a place to meet and explore the culture of water, as well as an important space for reflection and the history of the life of fishermen of the past.
The buildings that make up the site, once used for fishing-related activities, have been restored and rearranged with the creation of two paths: an external path , made up of five interactive totems, where the voice of a fisherman tells anecdotes about the place and on the daily life of the past, and an internal path, through the net warehouse and the house itself, where it is possible to explore and discover the secrets of the world of fishing, immersing the visitor in an evocative tale between stories and settings of the past.
The Fisherman's House is open from Tuesday to Sunday from 9.00 to 13.00 – free admission. For more info click here.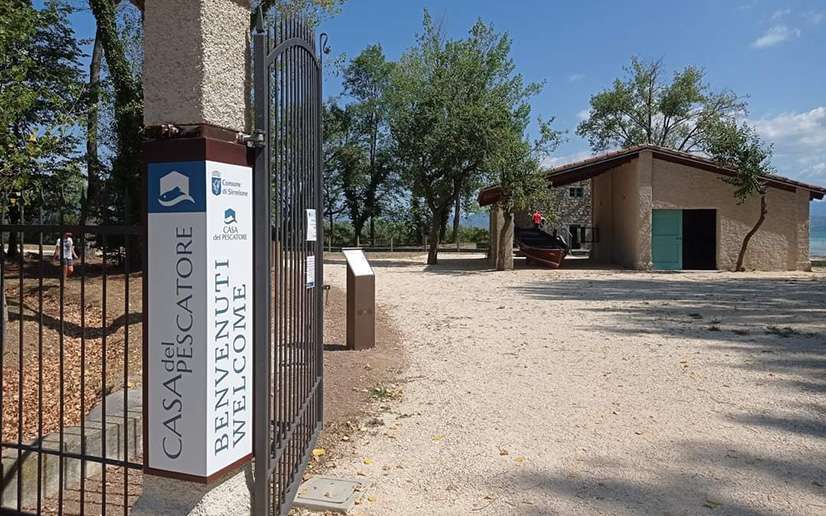 House murals.
Walking along the lakefront towards Sirmione, you will find this particular ruined house which in the summer of 2021 saw a series of street artists bring it to life by coloring it with various murals. A nice place to take pictures and portraits with very special backgrounds!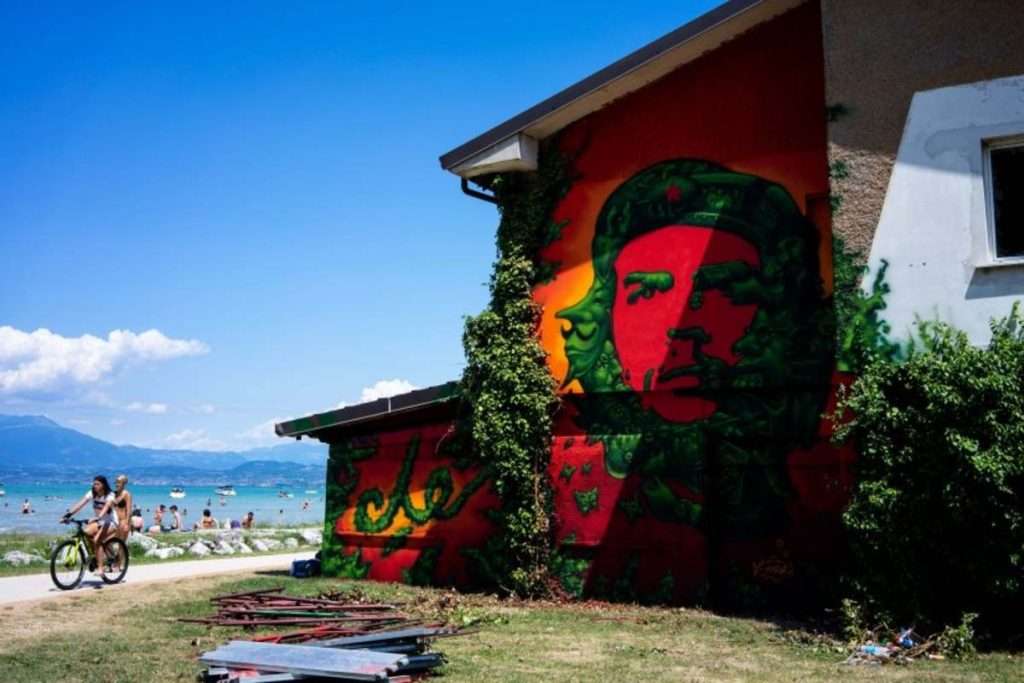 Sometimes it takes very little to relax and have fun: the splendid nature that Lake Garda gives us!
See you next time dear Outdoors!
Silvia Turazza – Garda Outdoors editorial staff