Don't you like guided tours where you have to travel and walk in a group, listen to what is not interesting, get bored in front of things that don't intrigue, come to terms with dynamics and timing that depend on others?
DGtalguide is the innovative App for you!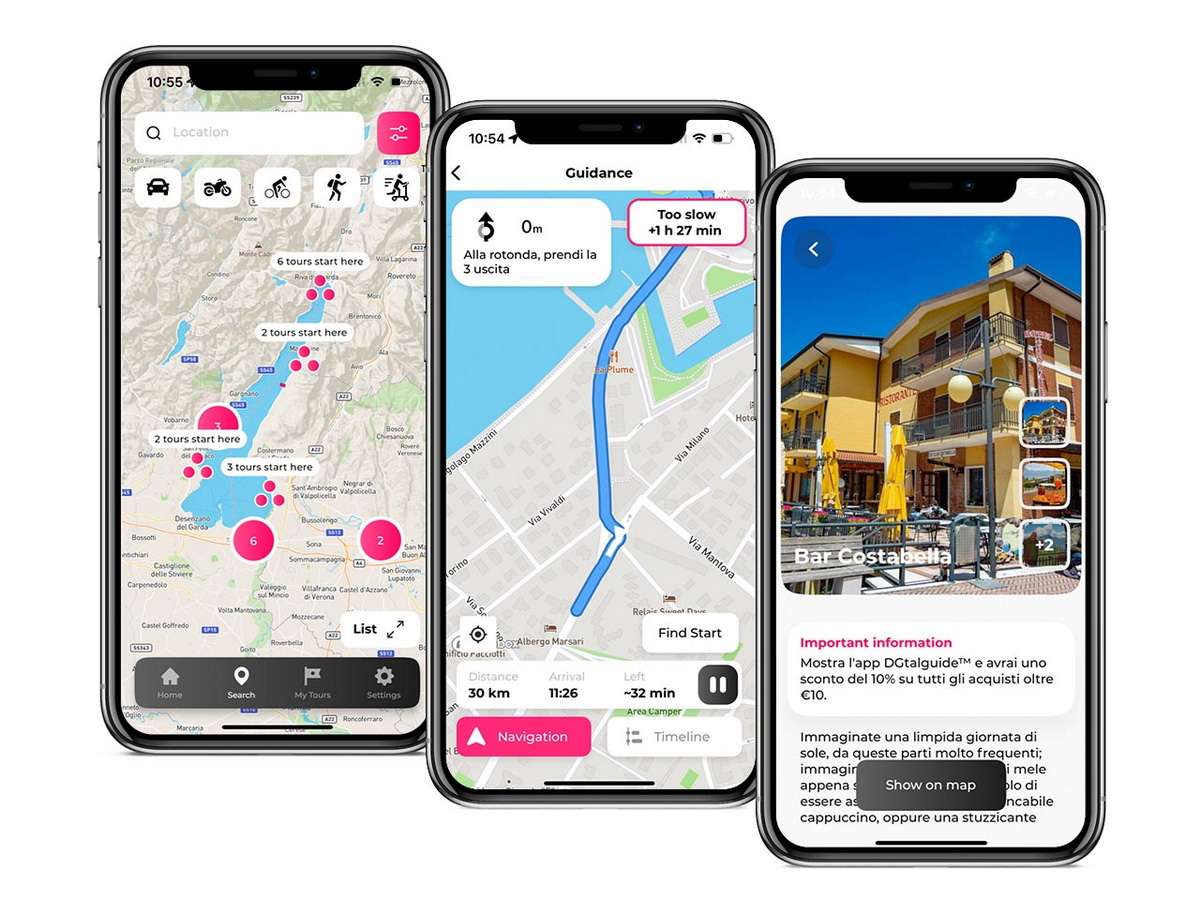 What is DGtalguide and what advantages does it have?
DGtalguide is a latest generation online tour operator. The service that organizes your excursions from A to Z, in a simple and intuitive way through the dedicated App on your mobile, combined with the experience of the experts in the local tourism sector, who live and know perfectly Lake Garda, its cities and niche operators, true pearls of the territory.
With DGtalguide your trip is organized as if you had hired the best guide on the market at a super affordable price. It does not tell you stories and anecdotes that you can read in the guides or easily find on the internet; rather it helps you to immerse yourself in the life of the country, to discover and understand what is hidden from the eyes of ordinary tourists.
Dgtalguide is a Motoragazzi project, which began operating on Lake Garda in 2016 and has become the largest scooter rental in the region in 6 years. The creators of Motoragazzi know the area very well and have many partners on Lake Garda, in Valpolicella and in Lessinia. The Motoragazzi tours are now available to everyone with the help of the DGtalguide project.
Maximum freedom.
You can leave for the tour by any vehicle available. In your own car, motorbike, bicycle, on foot or by boat. Even with a rental vehicle such as the beautiful Vespas and the comfortable Scooters of Motoragazzi. You can move quickly or slower, stop wherever you want, get only the information that interests you, taste local delicacies at km 0. However you manage it, you will spend your time pleasantly and above all at your discretion.
100% organized.
With DGtalguide you travel alone and everything you need is already organized. The navigator guides you along the most reasonable, interesting and beautiful route, less busy and personally tested by the creators (which is not that of Google maps or others!). Where they are already waiting for you in the places you have chosen to visit: at the restaurant a table is reserved for you (and if you arrive late or early you know it in real time), in the shops and in the farmer's shops you will always be offered a special discount , while wineries, dairies and other interesting places will open their doors, usually closed to strangers.
Save time and money.
Studies show that travelers waste on average no less than 40% of their vacation time on organizational matters. Is the road marked on the map open to transit? Where is it best to park? Will the restaurant be open? How much does lunch cost, and will there be a table available? What's interesting along the way? Will they let us in here? What is the ferry timetable? What is written on the menu?
DGtalguide answers all these questions on time. You will not waste even a precious minute of your vacation.
In addition, extra costs and expenses will be significantly reduced thanks to discounts, gifts and special offers from DGtalguide partners. Most likely, you will save more than what the tour cost you!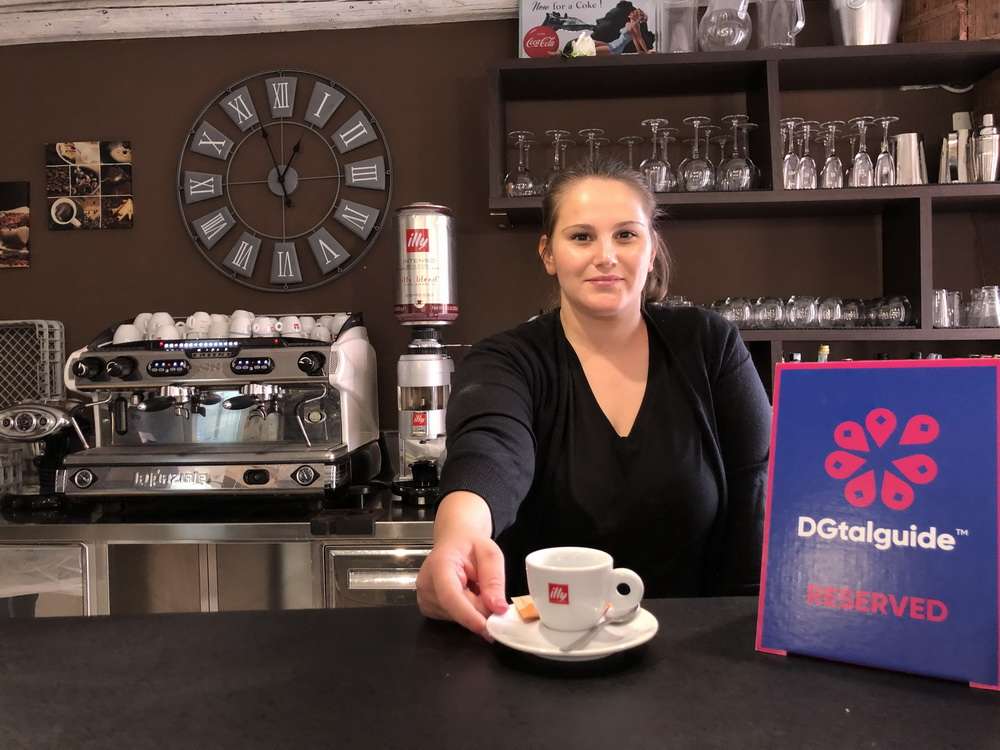 Other advantages.
No internet connection is required during the trip (once the chosen tour has been downloaded, it will be usable even where the mobile network has no line).
All tours are available in 5 languages ​​(Italian, English, German, Dutch, Russian).
DGtalguide provides prompt assistance in case of misunderstandings or problems.
What tours does DGtalguide offer?
Between Lake Garda and Verona, DGtalguide offers 25 tours, departing from: Riva del Garda, Malcesine, Bardolino, Peschiera, Toscolano Maderno, San Felice del Benaco and Verona. All tours last a maximum of one day. Click here to discover them all!
How much do DGtalguide tours cost?
Tours cost from 6 euros up to a maximum of 12 euros. Tickets for any ferries or entrances to parks and museums are excluded, but they can be conveniently purchased through the App with zero queues, reserved discounts, and always updated and certain departure / opening times! Ditto for the restaurants and shops that have an agreement, which reserve discounts on menus and purchases.
During this project promotion period, Dgtalguide also offers free tours. For example, two great tours of Verona to be covered on foot or by electric scooter.
Have we intrigued you enough?
Here is the direct link to download the DGtalguide App for iOS and Android, and enter this fantastic world!
See you next time dear Outdoors!