5 reasons for workation at Lake Garda: digital nomads discovering an exciting territory.
If you, too, are a digital nomad, attracted by the possibility of working and going on holiday in Italy while discovering the territory that hosts you, you cannot fail to plan your next workaction on Lake Garda.
A unique area in the world, which fuses outdoor activities, thousand-year history, culture, food and wine tourism and, above all, allows you to immerse yourself in the discovery of local products and dishes.
Lake Garda is not simply the largest freshwater basin in Italy but a region with encompasses within it all the reasons why a digital nomad like you should immediately include it in his itinerary, we tell you about 5 of them today but this is just the beginning of a long journey.
5 reasons for remote working at Lake Garda Italy
Reliable Internet connection in hotels, apartments, and camping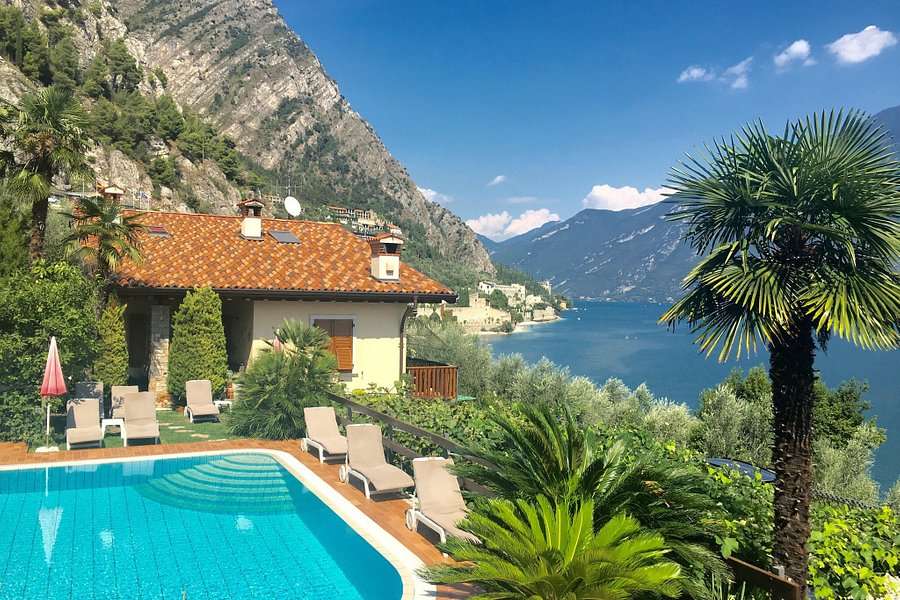 One of the essential requirements for a digital nomad is a reliable Internet connection. Lake Garda's hotels, apartments and campgrounds offer a stable and fast connection, ideal for running online meetings, sending e-mails, and collaborating with colleagues from around the world.
Outdoor experiences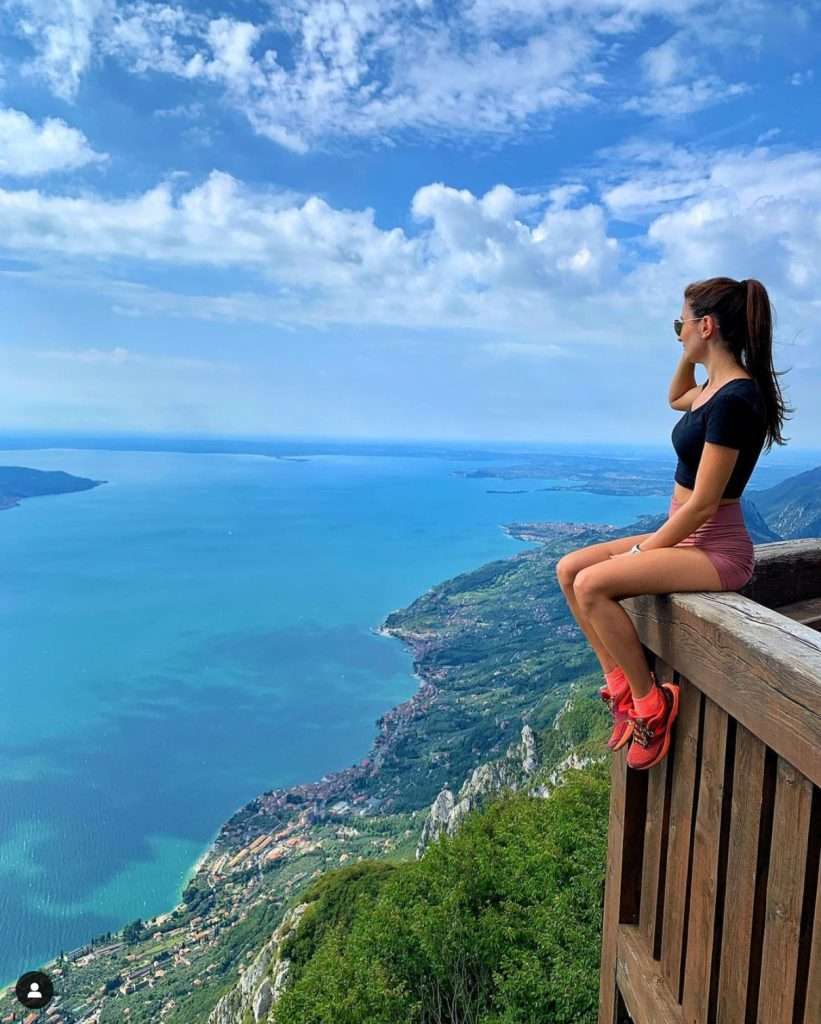 Once the work is done, the exploration of the area begins, and Lake Garda offers endless experiences that you can enjoy: from hiking in the surrounding mountains to water activities such as windsurfing and sailing to discovering the area by bicycle; or to visit one of the 4 cities surrounding the lake, Verona, Mantua , Brescia and Trento or one of the hundreds of small villages that line Lake Garda
Culture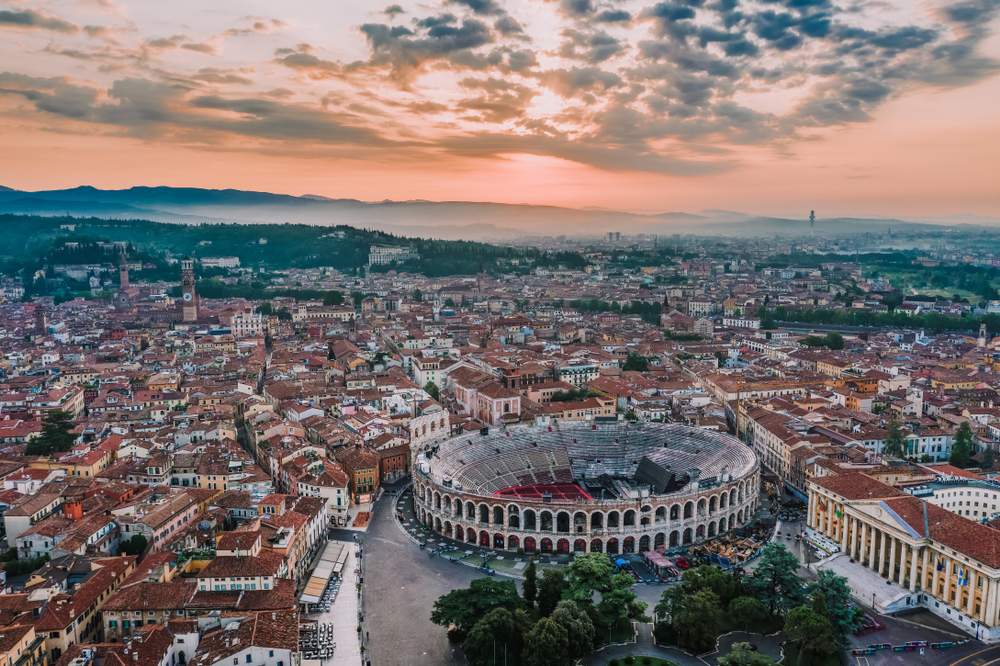 In the previous point we named the 4 cities of Lake Garda, and in 2023 Brescia and Bergamo were named Capitals of Italian Culture. Also in Brescia, the Teatro Grande offers a great winter season of Opera and classical music while in summer you can be enraptured by the operas of Giuseppe Verdi and Giacomo Rossini in the oldest amphitheater in Europe: the Arena of Verona! In Sirmione you can visit the Roman villa of the poet Catullus with its thermal baths. Palazzo Ducale and Te in Mantua the history of the Risorgimento battles in the moraine hills surrounding the upside of Lake Garda and last but not least the Vittoriale degli Italiani in Gardone Riviera.
Food & Wine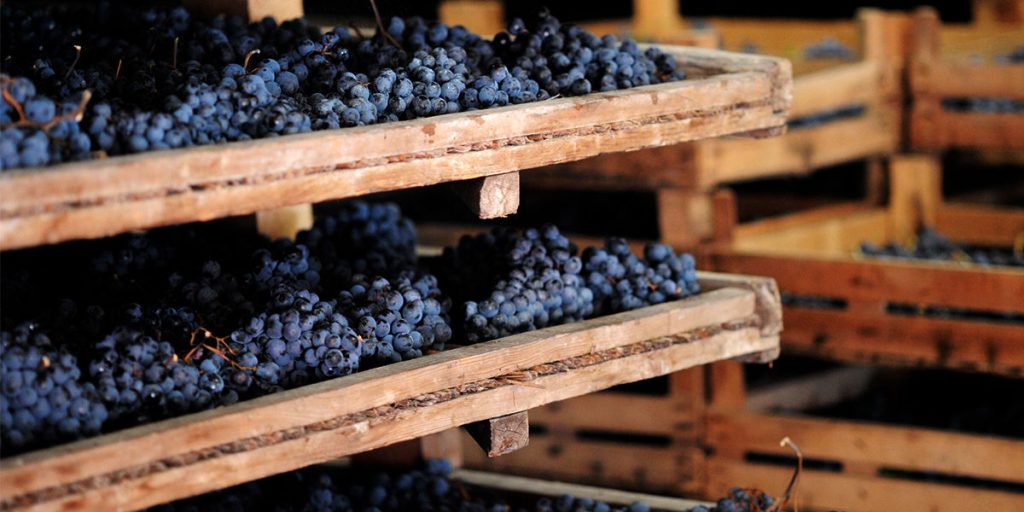 We are in Italy and food is almost a religion for us and in every Italian region you find its specialties its flavors and its wines, Lake Garda in its territory boasts products and wines known all over the world such as Amarone della Valpolicella, Trento Doc sparkling wine, Lugana, The wines of Valtenesi or Custozza. Not only wines, famous are tortellini from Valeggio, formaggella from Tremosine, gnocchi with melted butter from Lessinia, Carne Salada, broccoli from Torbole or broccoletti from Custozza both Slow Food presidia. Not to forget one of the prince products in the Italian gastronomic scene: rice! In Isola della Scala you can taste a great variety of rice of the highest quality. did we make your mouth water?
Perfect location and easily accessible by train and plane

Lake Garda is centrally located in northern Italy, we have already mentioned that it is close to Verona and Catullo airport, or Bergamo Orio al Serio airport (1H). Connected by motorway or rail to Venice and Milan (60 minutes by car or train) Bologna, Florence and Rome are a maximum of 3 hours by train. Renting a car you can immerse yourself in the countryside and in the small villages bordering Lake Garda!
Ultimately, Lake Garda is much more than a tourist destination. It is a place that offers everything you need to work efficiently while enjoying the natural beauty, art and culture of Italy.
If you are looking for a place that inspires you for your workaction, gives you the opportunity to explore, and offers an exceptional quality of life, Lake Garda is the perfect choice for you.
see you soon dear outdoors