There are plenty of experiences to be had in Malcesine, not to mention that we are in one of the most beautiful medieval villages in Italy, surrounded by breathtaking landscapes!
But would you like to add a truly gourmet experience, immersed in a relaxed and informal atmosphere?
Here, nestled between the lake and the mountains at the foot of the majestic Monte Baldo, you will find a historic Biergarten: we're talking about Speck Stube, the first and original one on the entire Lake Garda.
It's a one-of-a-kind place where the typical conviviality of a biergarten combines with authentic spit-roasted cuisine, strictly cooked over wood fire.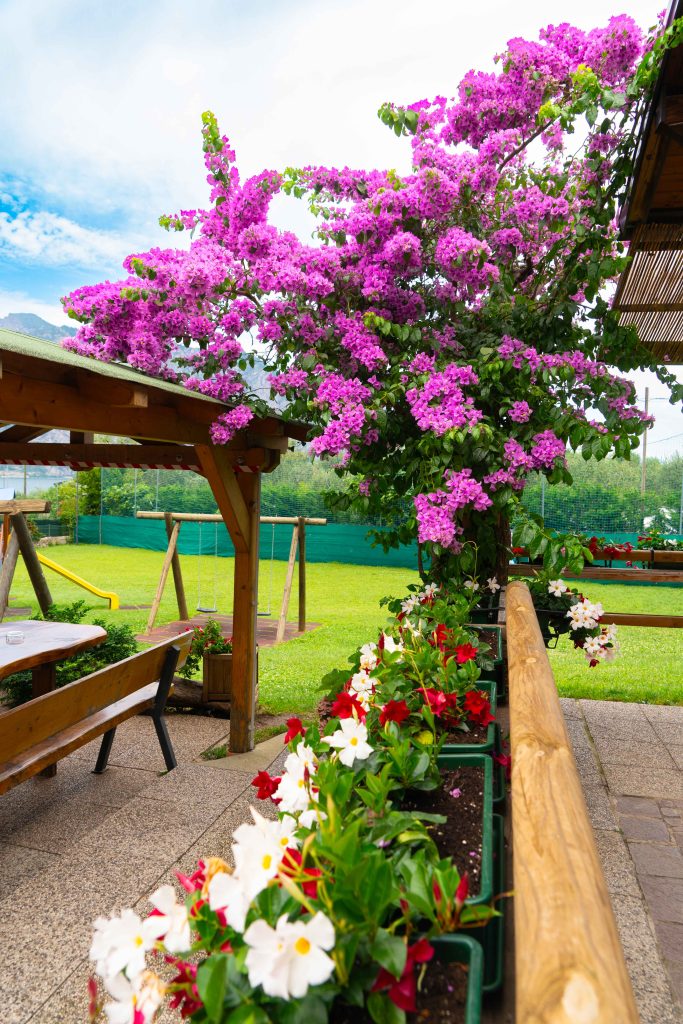 As you enter, you'll discover an authentic corner of peace, far from traffic, noise, sweltering heat, and the number one enemies of summer: mosquitoes and flies!
Wide wooden tables, well-spaced, immersed in meticulously maintained greenery: colorful flowers all around and a cool canopy of leaves above your head. More than 60 vines provide shade here, swayed by the ever-present breeze!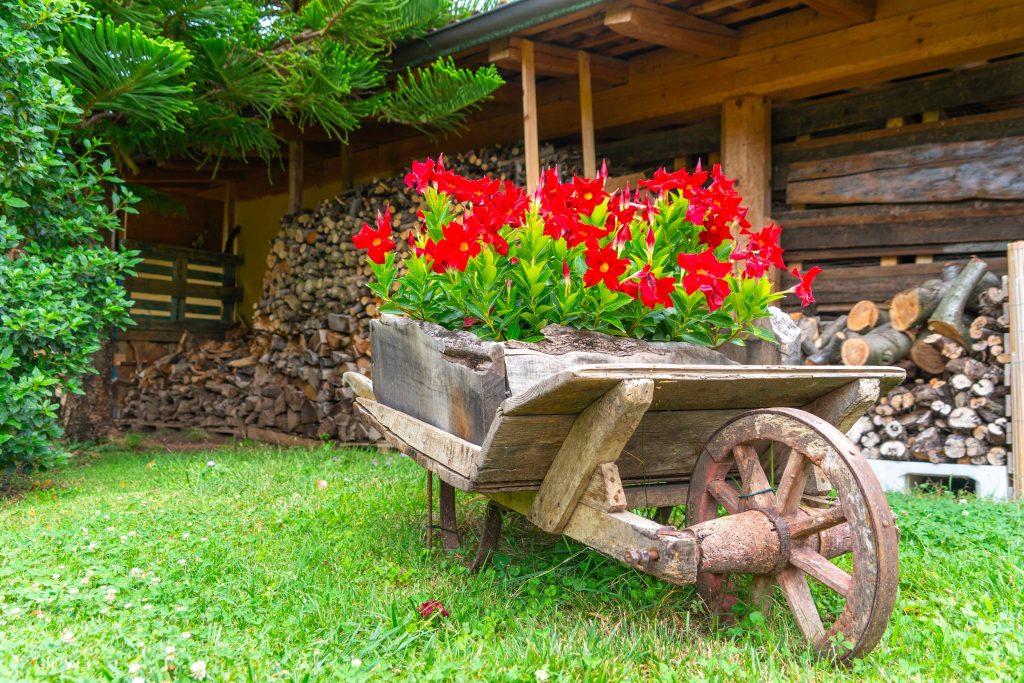 The homemade gourmet of Speck Stube.
"What we do, we give you," that's how Paolo Forelli, owner of Speck Stube since 1982, together with his brother Max and their beautiful family, likes to present the dishes prepared here.
All Italian meat – chicken, pork ribs, and the spectacular pork knuckle with crispy skin – is slow-cooked for hours on wood-fired spits and flavored with a secret blend of 15 natural spices, gluten-free (even the fries are strictly gluten-free).
"Pink is beautiful!" exclaims Paolo once again. Do you know what it means? It means that the meat is not raw as one would think by looking at it after the first bite. On the contrary! It means it is cooked so well that it effortlessly falls off the bone, literally melting in your mouth.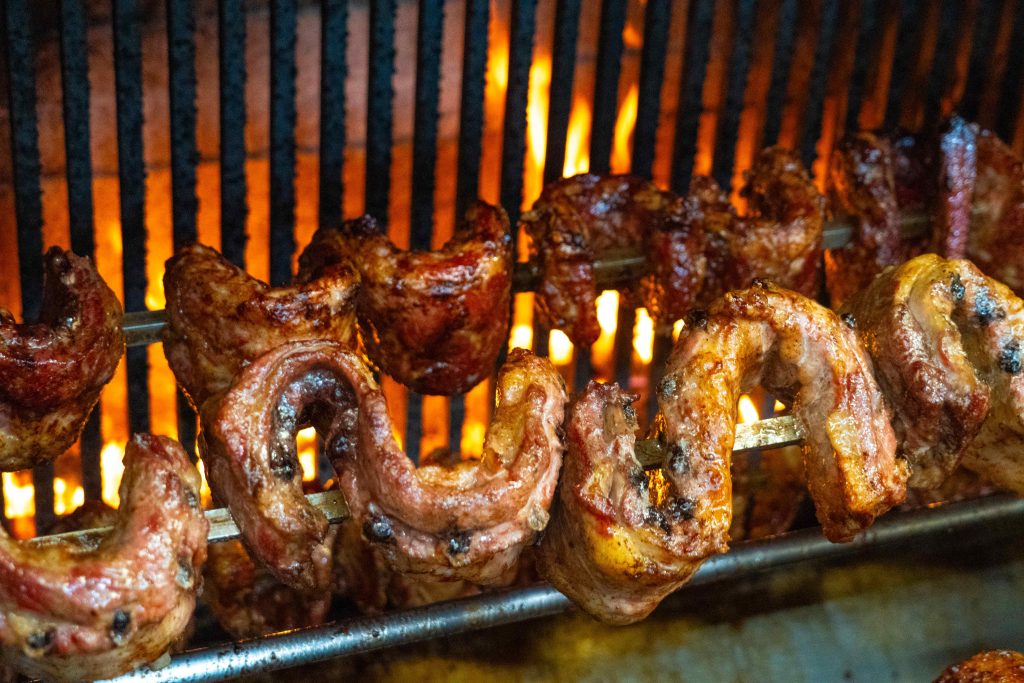 Here you can also enjoy an extraordinary Speck Alto Adige IGP, while the sweet-toothed will be conquered by the homemade cakes, among which the legendary Tiramisù stands out, giving a tough competition to "mom's" version. Which one will be the most delicious? It will be a great competition, we assure you!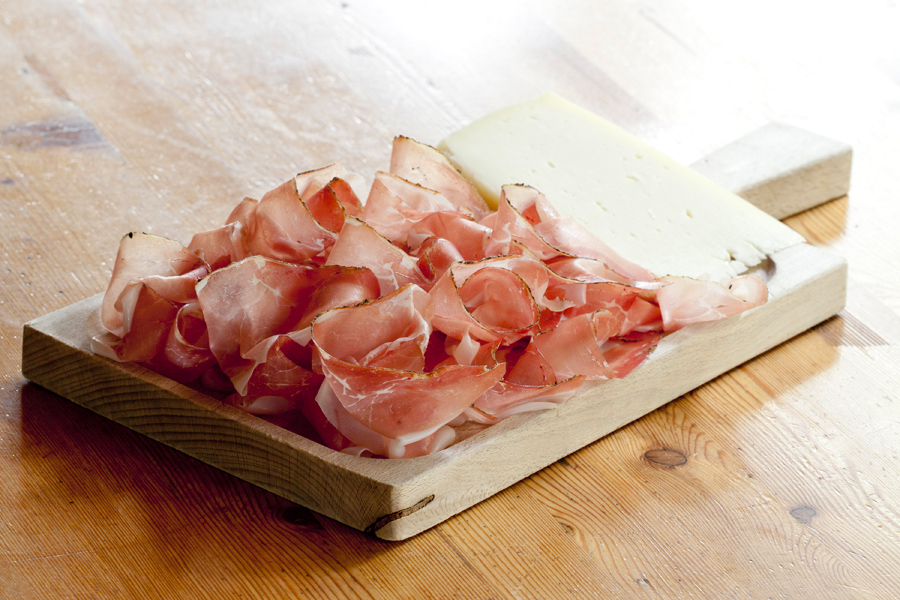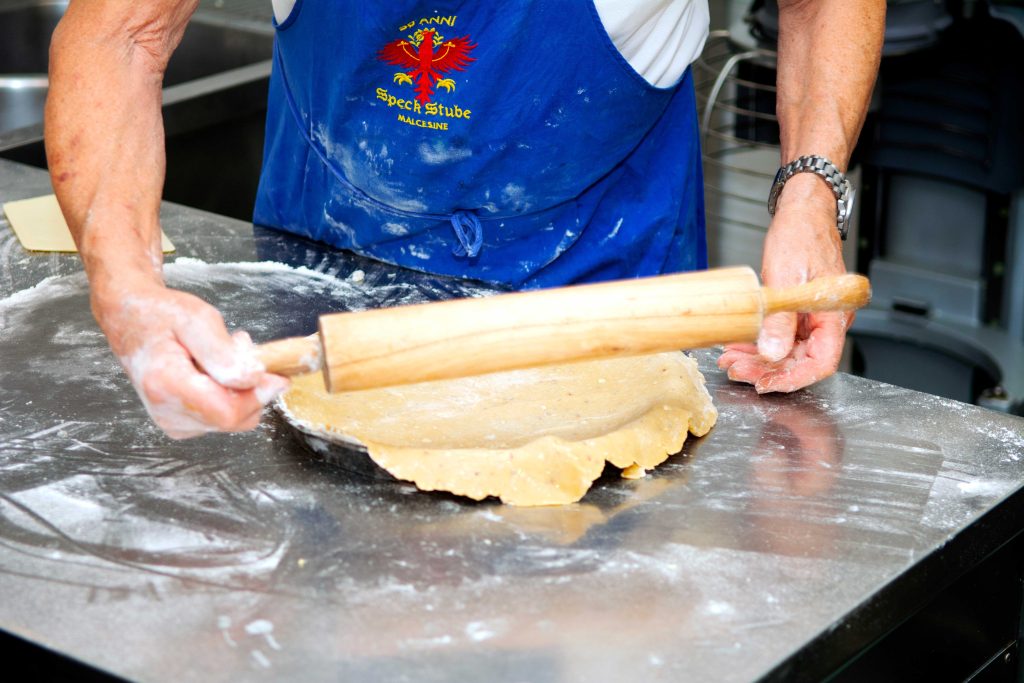 Finally, we quench our thirst with a good Forst beer and Hefeweizen (lightly pasteurized, preservative-free), expertly poured and served in a chilled glass to enjoy it at the perfect temperature even in the height of summer.
The restaurant operates in self-service mode, with no queues and minimal waiting times, thanks to the double maxi grill, prominently displayed, which allows all customers to observe the slow cooking of the meat, smell its incredible aroma, and see it on their plate within minutes!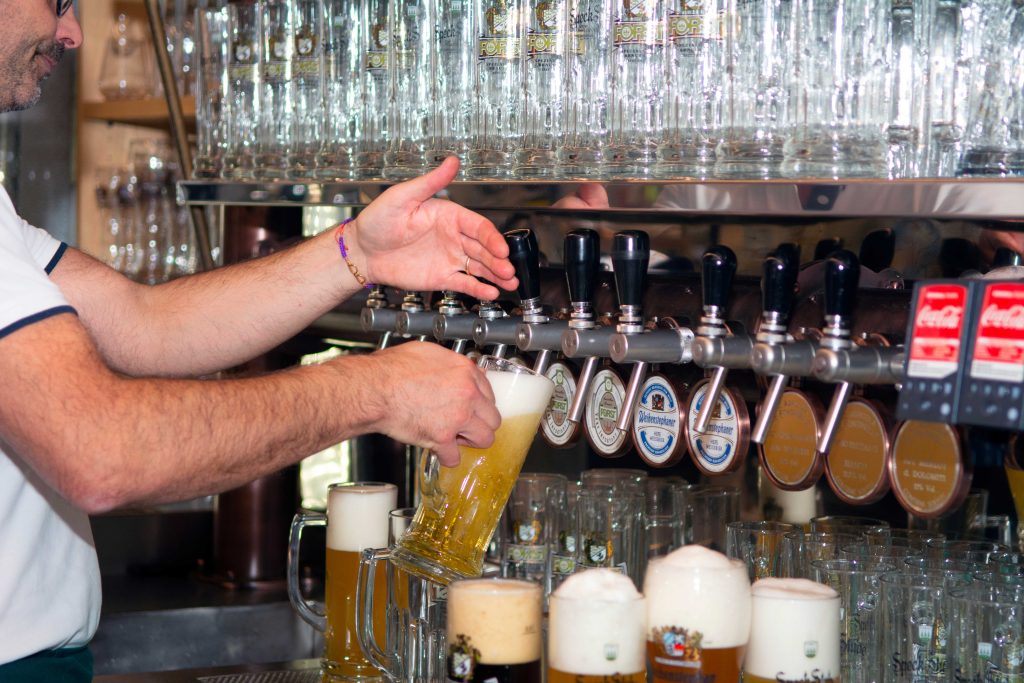 Le Creve, our own production of Garda D.O.P. extra virgin olive oil.
A separate chapter is dedicated to Le Creve, the award-winning Garda D.O.P. extra virgin olive oil, produced by Paolo Forelli's family – Speck Stube. It offers a fruity flavor of green almond with a delicately spicy aftertaste and the characteristic low acidity. This harmony of flavors is achieved through the special Casaliva monocultivar, sourced exclusively from the slopes of Monte Baldo, in a unique Mediterranean microclimate.
This precious green gold is not only used to season every dish and made available to guests but is also available for purchase, allowing you to bring a piece of Speck Stube home!
Who hasn't grown up with bread and oil? It's one of the most delicious and simple things in our beautiful Italy, and with such a special oil, we recommend keeping the tradition alive!
You can find more information on the dedicated website at this link.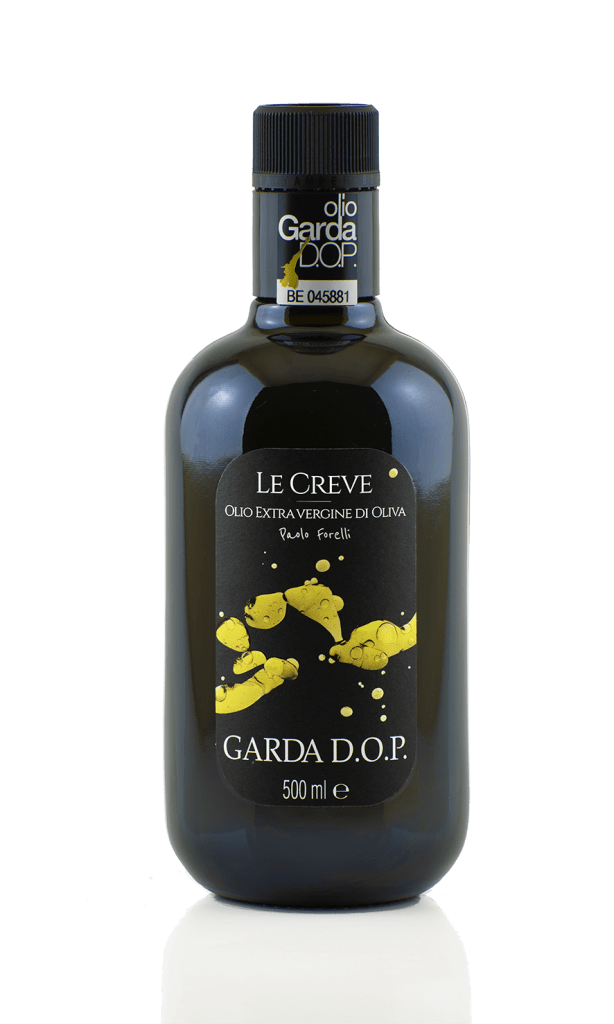 Children at Speck Stube.
A wonderful, equipped, and shaded playground is dedicated to the little ones, nestled in a large green lawn where they can run freely and safely. To fully enjoy it, all that's left is to choose one of the nearby tables and comfortably watch the kids have fun and play with them.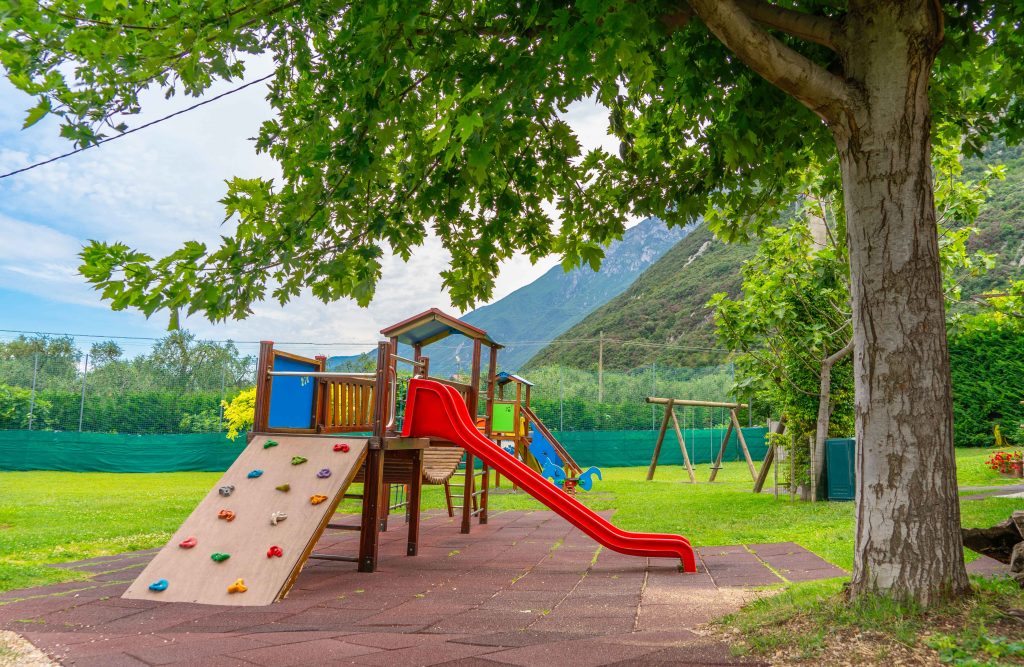 Extra services at Speck Stube: take-away and events.
Speck Stube also offers a take-away service, allowing you to take the delicious dishes with you, divided into convenient thermal bags and dedicated containers. It's perfect for improvising a lovely beach picnic or surprising friends and family.
Always keep an eye on Speck Stube's social media channels (Facebook – Instagram) as they regularly host music nights with live bands, family days with face painting for kids, and the opportunity to celebrate your own private event. And of course, a lighthearted birthday celebration at one of their beautiful long tables is a must!
Things to do near Speck Stube.
The beauty of Speck Stube is enhanced by the multitude of experiences you can have in the surrounding area. There are plenty of outdoor activities and walks to fill your day.
In addition to exploring the ancient village of Malcesine with its medieval castle, we suggest taking a high-altitude trip on the Malcesine-Monte Baldo cable car, going for a walk on the Brenzone-Malcesine cycle-pedestrian path, visiting the picturesque hamlet of Cassone with the world's shortest river, and even trying out kitesurfing (even for beginners!).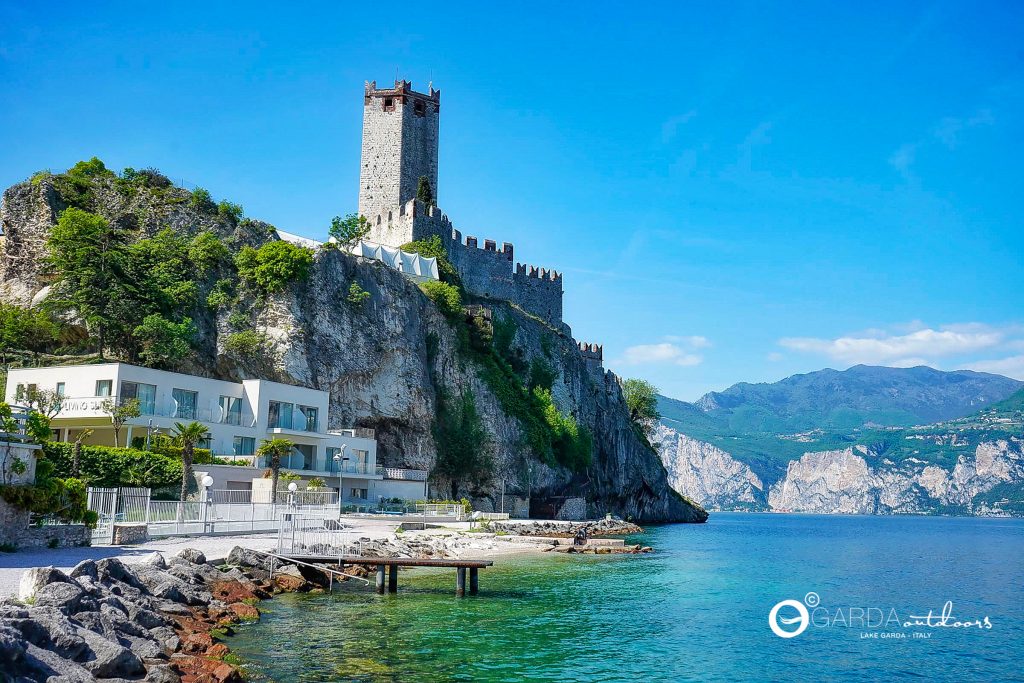 How to get to Speck Stube – parking – opening hours and days.
Speck Stube is located in Malcesine (Verona), at Via Navene Vecchia (click here for the Google Maps coordinates).
If you are coming from the north, the most convenient exit on the A22 Brenner motorway is Rovereto Sud. Continue towards Torbole sul Garda and finally Malcesine.
If you are coming from the south, the most convenient exit on the A22 Brenner motorway is Affi. Then, continue towards Garda, pass Brenzone, and arrive in Malcesine.
Alternatively, if you are coming from the A4 motorway, the most convenient exit is Peschiera del Garda. Continue north, passing through Bardolino, Torri del Benaco, Brenzone, and finally reach Malcesine.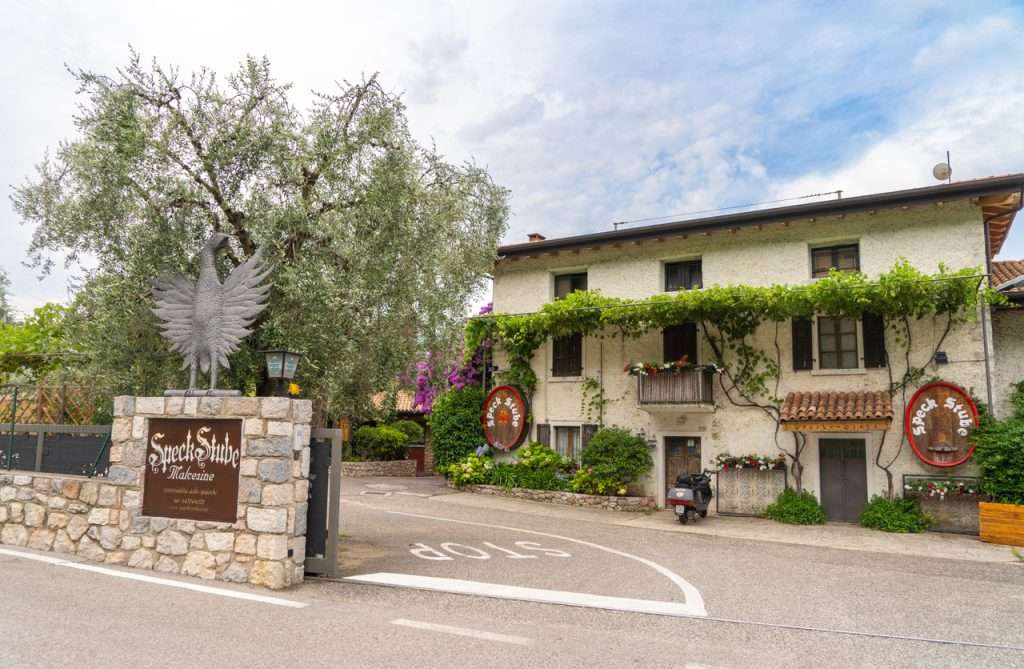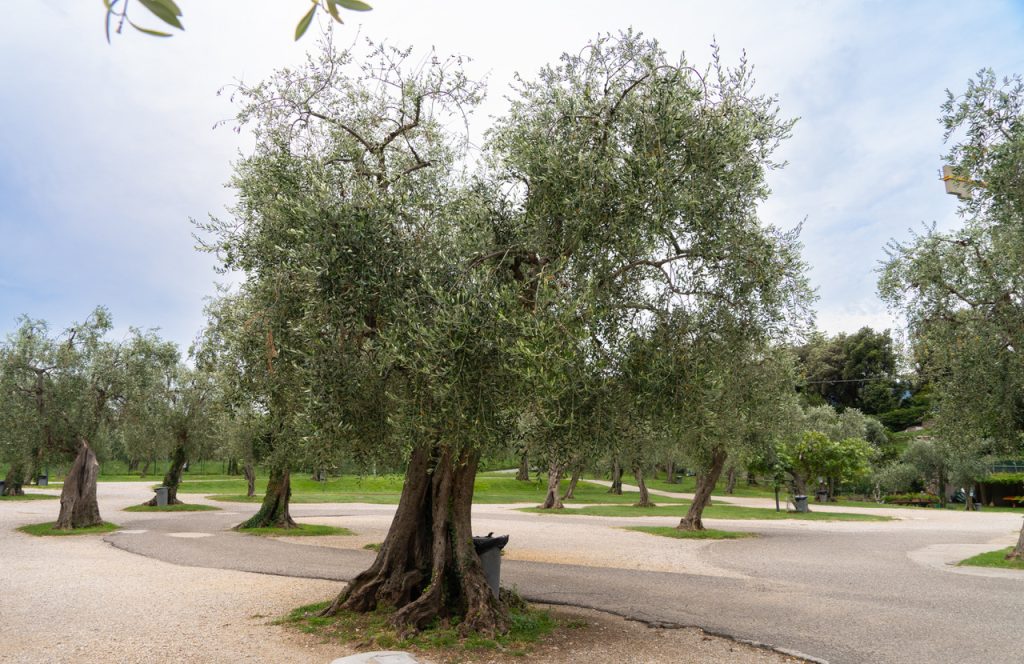 Speck Stube has a convenient and shaded private parking area. You can park under ancient olive trees, while motorcyclists have a beautiful pergola reserved for them, shaded by grapevine leaves.
It is open from April to October, every day from noon to midnight. Food service is available from 12 PM to 11 PM.
In case of rain or cold weather, there are covered and heated areas for maximum comfort in true Stube style!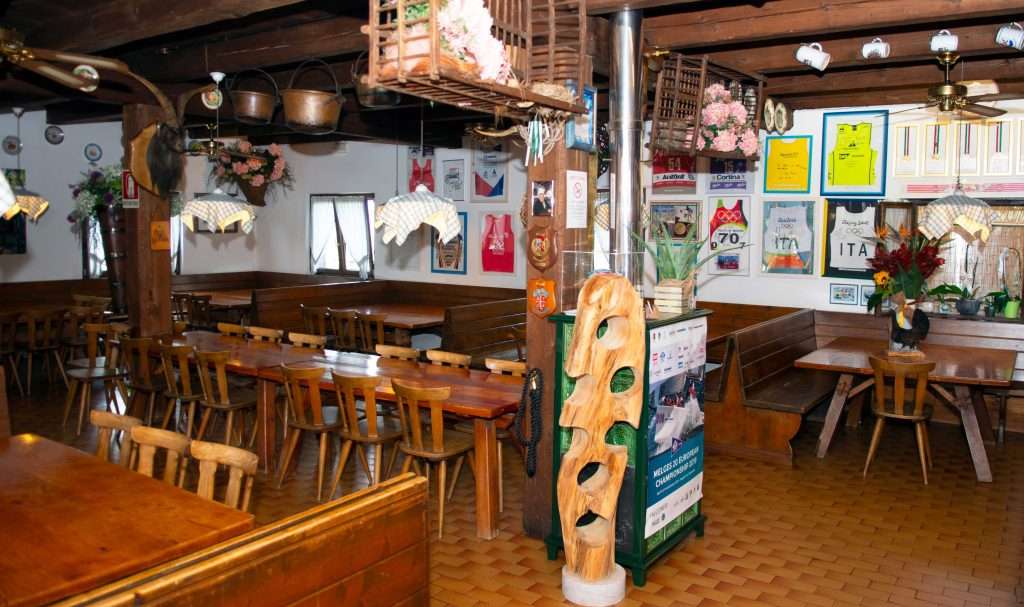 A casual and informal place where you can feel like yourself, just like being with family. And this applies to both the dining experience and the love with which everything is prepared and cooked by hand, following tradition.
Enjoy yourselves, dear Outdoors, and get your forks ready!
Silvia Turazza – Garda Outdoors Editorial Team