Spring on Lake Garda: in this article we collect the main events and fairs organized from March to June 2023. There is something for everyone!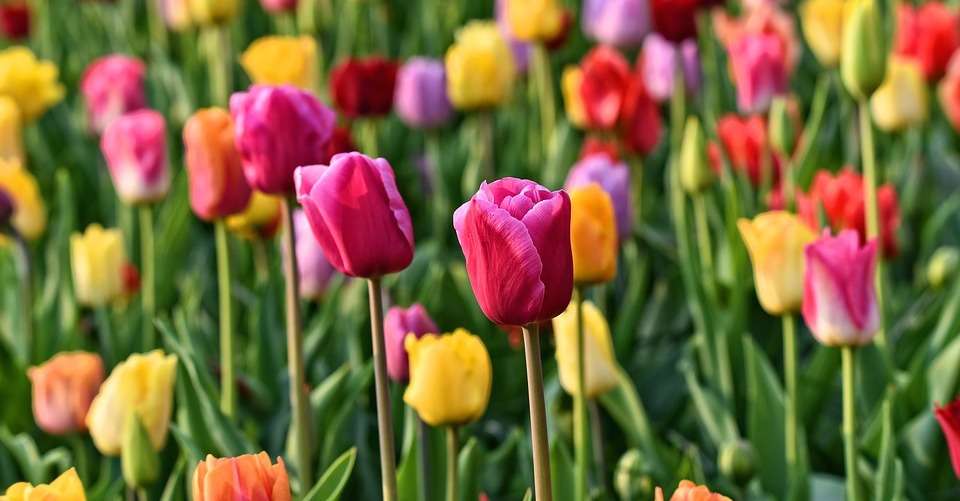 Cultural events – food and wine – parks.
HELLER GARDEN – opening March 1, 2023: a heavenly garden where plants from all over the world and various art installations are hosted. It is located in Toscolano Maderno (BS) and can be visited until October.
TULIPANOMANIA in Sigurtà Park – opening on 5 March 2023: the spectacular Sigurtà Park (Valeggio sul Mincio – VR) opens its doors inaugurating spring with the Guinness-worthy flowering of 1 million tulips!
Special opening GARDALAND – 25-26 March 2023: with 25 attractions Parco, SEA LIFE and Miniland LEGOLAND.
ISOLA DEL GARDA – opening on 2 April 2023: the largest island on Lake Garda, which over the centuries has hosted illustrious characters from the Roman era to the present day. Located on the Brescia side, it is part of the San Felice del Benaco area. It can be visited until October.
SERIDÒ – 22-23-24-25-29-30 April and 1 May 2023: Seridò is an event held in Montichiari (BS), promoted by FSIM Brescia, which for years has entered the hearts of young and old. A stimulating space with stands, play areas, recreational and refreshment areas, with lots of activities for children where they can have fun, play and get excited.
FRANCIACORTA IN FIORE – Bornato (BS) from 19 to 21 May 2023: the ancient village of Bornato will host the horticultural installations of more than 100 selected exhibitors: botanical works of great value in which ancient architectures blend with enchanting floral and tree compositions .
PALIO DEL CHIARETTO – Bardolino from 26 to 28 May 2023: the appointment with the Palio del Chiaretto turns all of Bardolino (VR) pink again! The producing cellars await you on the Cornicello lakeside to taste the best-selling Italian rosé wine in the world. Free admission.
GARDENS OPEN IN VERONETTA – Verona 27-28 May 2023: on this occasion, gardens and green spaces in the Veronetta district, which are normally closed and often unknown, will be opened to visitors. Enclosed within the city walls there will be gardens on the plains and many others on the hills, and there will be so much to walk. In fact, the third edition of Open Gardens in Veronetta will take you beyond the Walls, up to the Colombare Park. With the purchase of the ticket (10 euros) a kit will be delivered consisting of a bracelet that allows entry to the gardens during the 2 days of the event, a map with indications of places to visit and special appointments created for the occasion , by a guide (subject to availability) who tells the story of the gardens and the neighborhood. The gardens will have access regulated by the voluntary caretakers and will be available to visitors for news and information. Many of Veronetta's establishments will keep their spaces open on purpose during the weekend to allow visitors moments of pleasant refreshment.
LA FESTA DELLE FATE – Garda from 23 to 25 June 2023: the Fairy Festival is a fantasy event which, thanks to a magnificent natural scenery given by Lake Garda, offers its visitors a dream atmosphere between myths and legends of Celtic and Norse cultures, awakening the child within us and dragging him once again into the enchanted world of spirituality and intrinsic harmony of nature.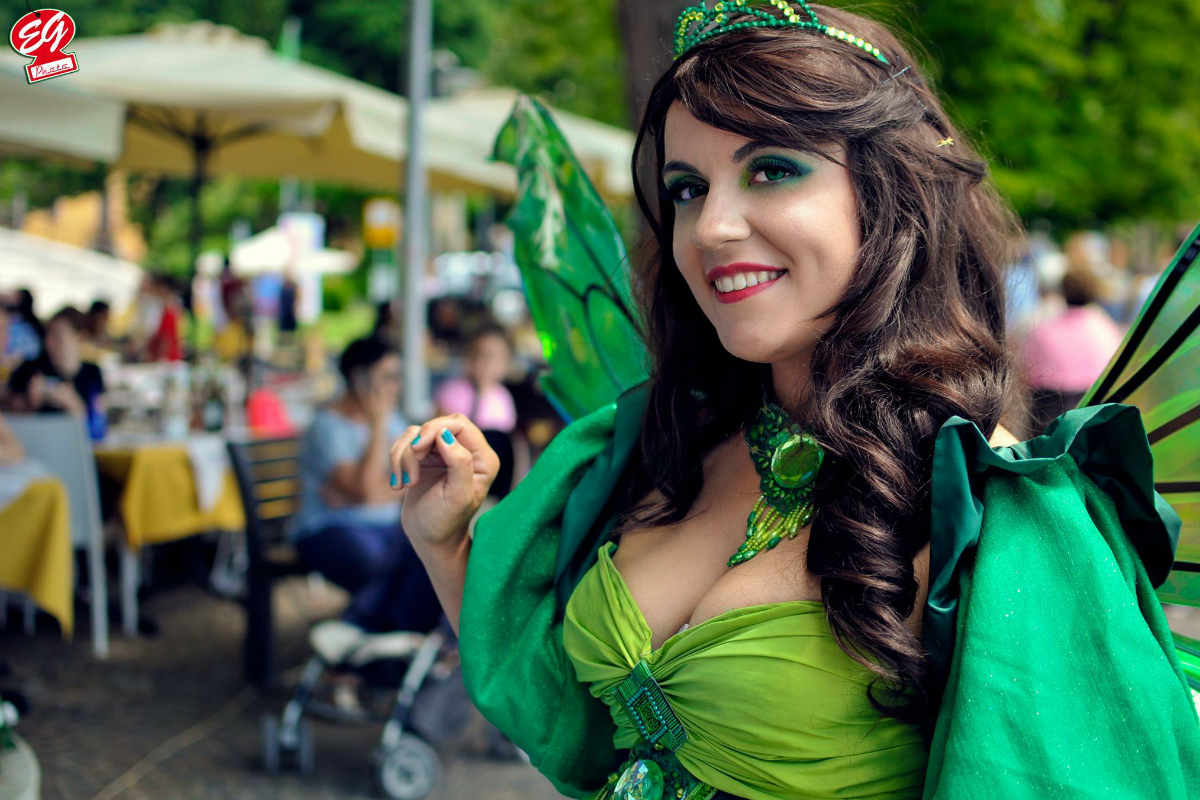 Sport events.
LAKE GARDA 42 – 24-26 March 2023: two tracks in one, a unique landscape and an exciting programme. The choice is yours: run 42 kilometers from Limone to Malcesine or 21 kilometers starting from Arco. And for the little ones there will be LAKE GARDA KIDS RUN in Riva del Garda. And that's not all! Pasta party, Expo area and cheering zone await you. The natural setting of Lake Garda, between the mountains and the lake, completes your Pure Running experience.
MXGP 2022 MOTOCROSS WORLD CHAMPIONSHIP – Pietramurata April 2023 (date yet to be defined): 20 Grands Prix for the MXGP 2022 calendar in addition to the MXoN which will be hosted at Red Bud in the United States! During the 2022 season the world circus will also be welcomed in Pietramurata (TN).
BIKE FESTIVAL – Riva del Garda from 28 April to 1 May 2023: the entire European mountain bike scene will gather for the grand opening of the season on Lake Garda. For three days, everything revolves around MTB, eMTB, product tests, parties and much more.
MALCESINE BALDO TRAIL – Malcesine from 5 to 7 May 2023: 3 days of events between Lake Garda and Monte Baldo; 4 race distances with start and finish from the town of Malcesine.
STRAVERONA – Verona 21 May 2023: Straverona is back in the running with many new features to experience all the magic of Verona in total safety. 5, 10 or 20 km? 3 are the distances that you can cover, at the pace you prefer because the Straverona belongs to everyone and for everyone.
BAM – Mantua from 9 to 11 June 2023: eat, drink, pedal, dance and then start over! 3 days in the beautiful lakeside of Mantua.
Fairs and Exhibitions.
MODEL EXPO ITALY – Verona 4-5 March 2023: Model Expo Italy is the most important national event dedicated to static and dynamic modeling, play, creativity. With a calendar of over 100 events, including interactive workshops and shows, 450 exhibitors from companies and associations and 10 thematic areas, it is a fixed appointment on the agenda of fans of the sector. The event is a successful showcase for exhibitors and associations who meet in Verona in a major entertainment event, for a truly transversal audience of adults and children. To each his passions!
ELETTROEXPO – Verona 4-5 March 2023: Elettroexpo is the Veronafiere event dedicated to the sectors of information technology, electronics, components, radio communications and technical publications. Within the event is the Private and Photography Market where members can sell or exchange rare and collectible pieces.
VINITALY – Verona from 2 to 5 April 2023: international exhibition of wines and spirits. Inside you will also find Sol & Agrifood, a b2b fair dedicated to those who offer and those who seek only excellent products. Three macro areas: extra virgin olive oil, food, beer
artisanal.
AUTOMOTIVE DEALER DAY – Verona from 16 to 18 May 2023
VERONA MINERAL SHOW – Verona from 19 to 21 May 2023: international fair of minerals, fossils and jewels.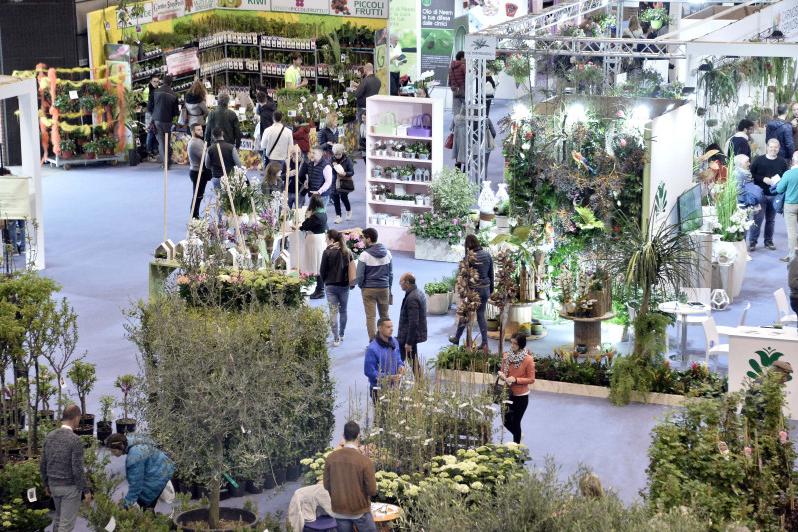 Last but not least, we remind you that in spring Lake Garda is a riot of colors. Nature explodes in shimmering greens and various indigenous blooms that you can also admire simply by passing by car or bicycle. We would like to point out the spectacular flowering of bulbous flowers in the flowerbeds of Bardolino (VR) and that of the trees of Mimosa at the beginning of the cycle/pedestrian path that starts from Castelletto di Brenzone (VR).
Happy spring dear Outdoors!
Silvia Turazza – Garda Outdoors editorial staff