The Ponale path has connected Riva del Garda to the Ledro Valley since 1851.
Since 2004 it has been transformed into a panoramic path overlooking the lake, where it is also allowed to travel with bicycles, mountain bikes and E-mtb. Due to its naturalistic and historical uniqueness it is one of the most beautiful and well-known European trails. You will walk close to the mountain, in some places even inside. Your gaze will range from the shades of the water close to the rocks to the embrace of the rock that surrounds you.
Sentiero del Ponale: where it starts from, where it arrives and where you can park.
The Ponale path starts from Riva del Garda (TN), a few tens of meters after the hydroelectric plant in the direction of Limone sul Garda and reaches Lake Ledro. You can park along the SS45bis state road (be careful there are very few places near the entrance of the path and in high season it is difficult to park there). We recommend the free parking in Via Galas just a few steps from the center of Riva. Here are the coordinates to get there: https://g.co/kgs/HmcS38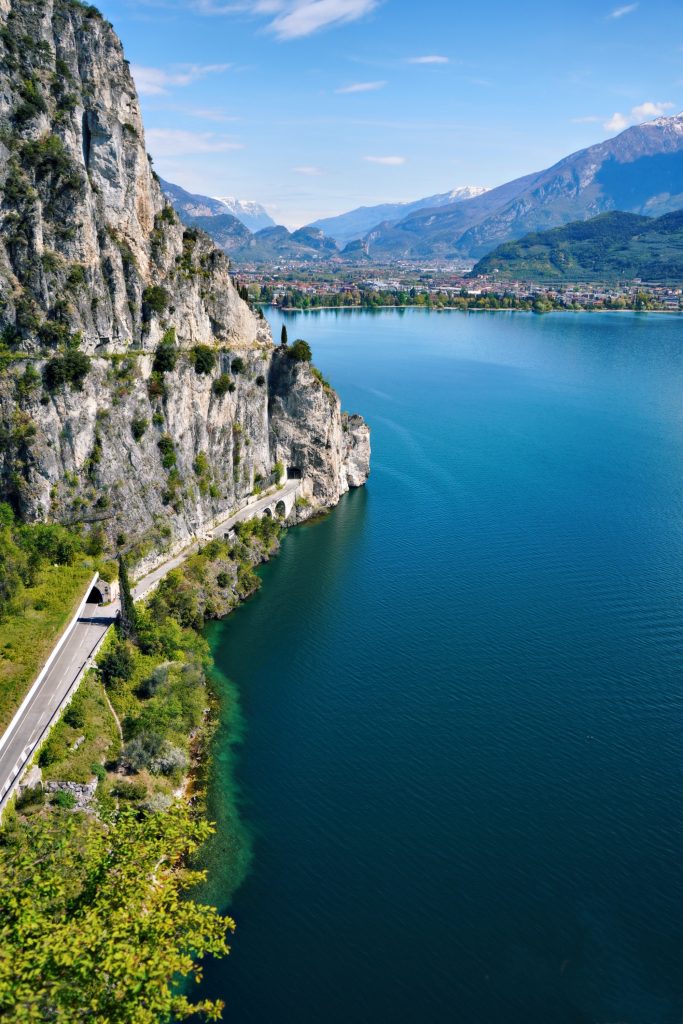 Ponale path: brief excursus on the route.
Shortly after taking the walk you will arrive at the first panoramic point which is called Belvedere of lovers. Impossible not to stop for the first photograph with Riva del Garda all inside the lens.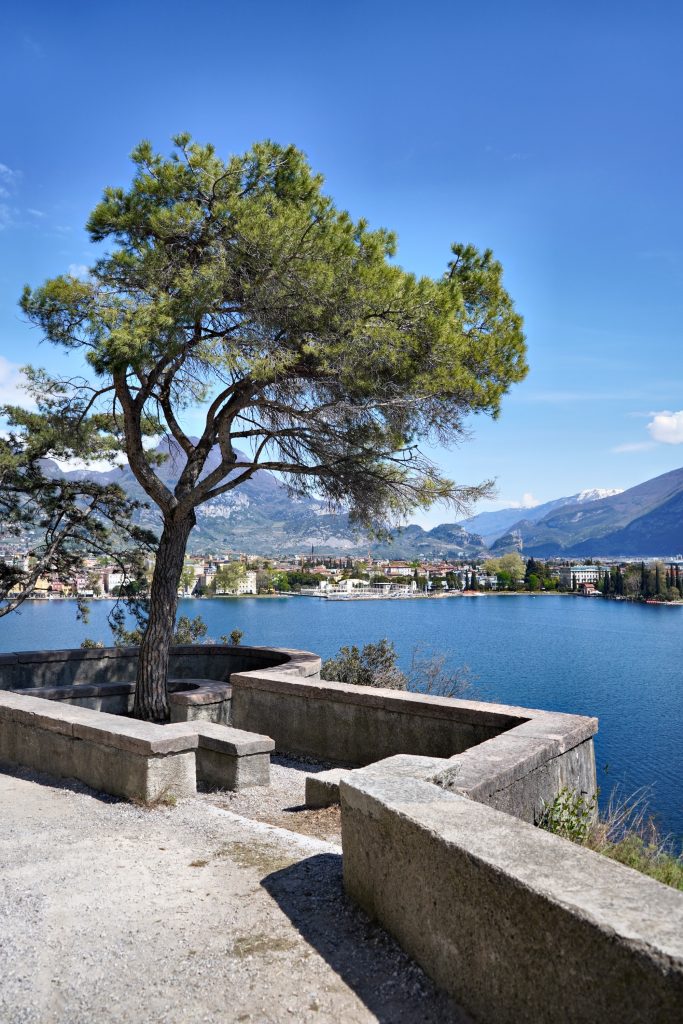 Continue among the vertical rocks and the spectacular overhang on the shining lake below you until you reach the Tagliata del Ponale: a bombproof armored fort carved entirely out of the rock, built between 1904 and 1918. Climb and enjoy the breathtaking view at 180°.
At the end of the first stretch of the route, after about 2.5 km, there is a beautiful refreshment point, the Ponale Alto Belvedere Restaurant, with a large terrace where you can make your first stop with service comfortably seated at the table. Informal atmosphere in a chic setting.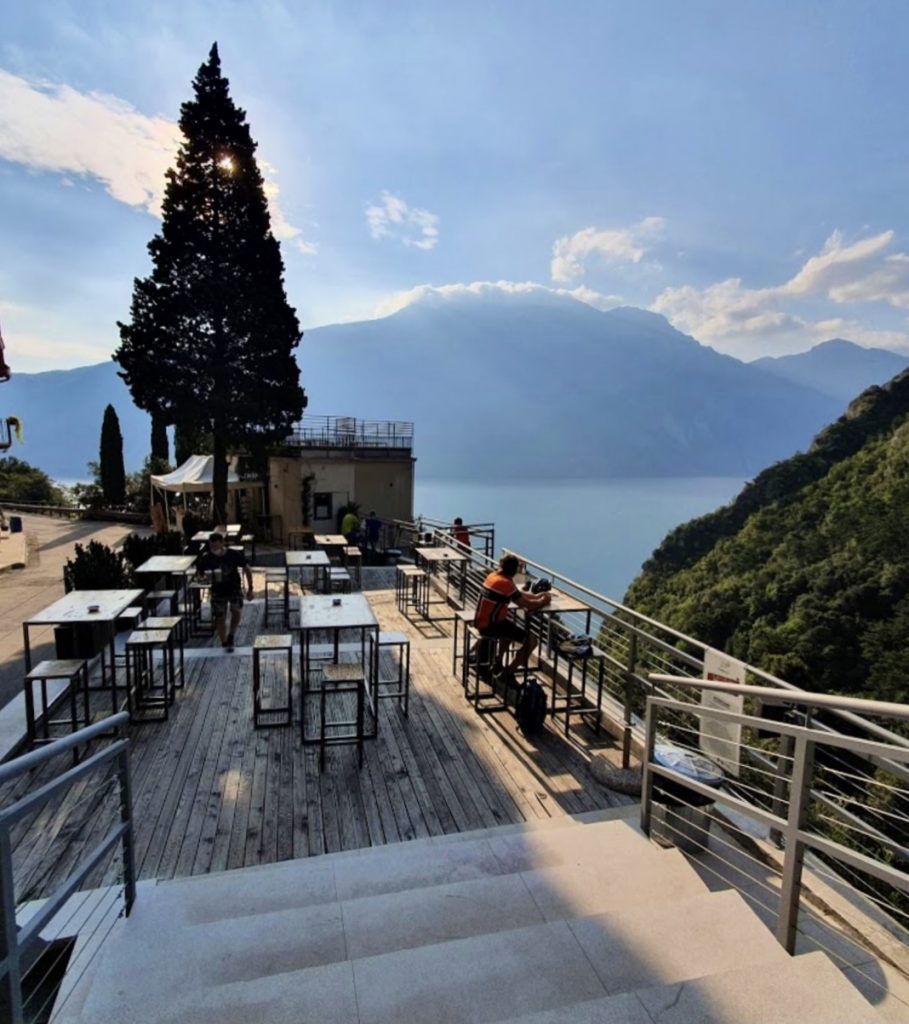 After the first refreshment point, cross a bridge and continue to the trail marker that leads to a forest road.
Once you reach the Ledro Valley, after the road to the village of Pregasina, you walk along a series of hairpin bends to get to the statue of the Madonna with its panoramic terrace. At this point there are other bars and restaurants where you can refresh yourself.
The walk continues towards the center of the village of Prè di Ledro, in the Molina area, then reaches Lake Ledro with its Palafitte Museum.
Along the way you will find various information signs indicating the road and the various historical notes. The trail is suitable for everyone. Dogs are allowed to enter and must be kept on a short leash for safety reasons (the path is not very wide and you have to be careful between pedestrians and bicycles whizzing downhill).
Therefore? Let's go out to regenerate! See you next time dear Outdoors!
Silvia Turazza – Garda Outdoors editorial staff