Celebrating a bachelor party on Lake Garda is an unforgettable experience, which combines fun and the beauty of nature in a single package. With its vibrant cities (Verona, Brescia, Trento e Mantova), nightclubs and open-air activities, Lake Garda offers many opportunities to spend a festive weekend with friends, satisfying everyone's playful tastes.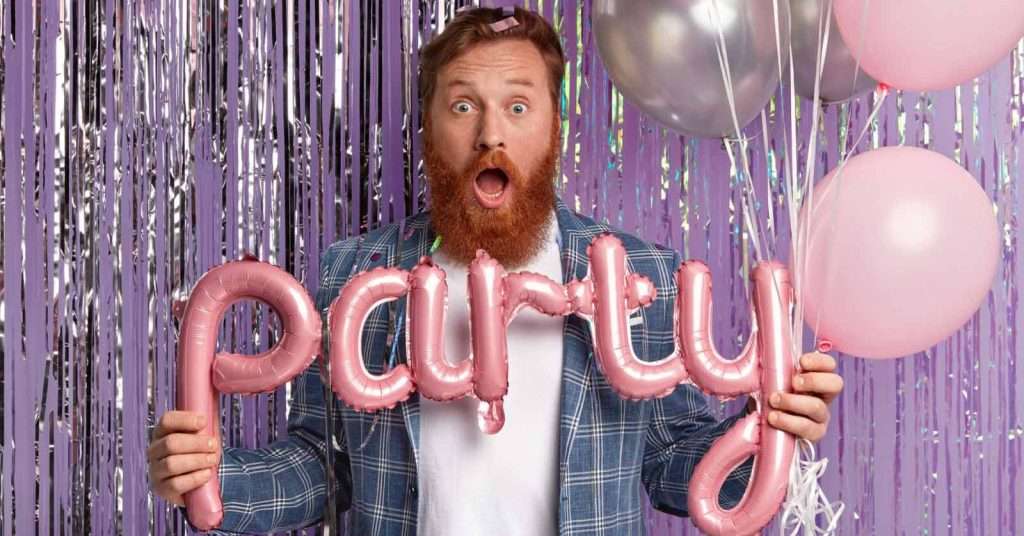 Here we propose a top list of experiences that you can share with your favorite group, making your time together unforgettable and carefree:
Original experiences for a bachelor party on Lake Garda.
Sports bachelor party.
Celebrating a stag do with sporting activities can be a very fun and rewarding way to spend time with friends. Celebrating by challenging each other and pushing your limits together can create a strong sense of unity and brotherhood, creating lasting memories for all in attendance.
Here are our suggestions:
Fabbris Moto : do you fantasize about experiencing the feeling of being a true MotoGP rider with a garage and technical team in tow? Fabbris Moto will fulfill your every wish allowing you to enter the Mugello or Misano racetracks directly from the garage to let you race on the track like a real rider! The packages offered are highly customizable and super exclusive, dedicated to both great experts and novice novices, both with their own motorcycle and with a rental one.
Canyon Addicted: try canyoning! Descending on foot canyons and gorges dug into the rock through the natural flow of a stream. All in complete safety with expert guides.
Monte Baldo Experience E-bike: a dinner at almost 2,000 meters above sea level on Monte Baldo and then downhill at night with E- bike. Pure emotion guaranteed!
Brentino Bike: a nice guided tour to discover the Valdadige and the Lessinia by e-bike or mountain bike.
G-Emotions E-Bike & Tours: guided tours by e-bike or trekking to discover Upper Garda Trentino. All customizable.
Bike Experience – Slow tourism: by e-bike on the southern shore of Lake Garda among villages, countryside and cycling routes.
Visit Valdadige: Valdadige is a splendid land rich in history, culture , DOC wines and many outdoor activities. Visit Valdadige will let you explore the area in a fun and adrenalin-pumping way, including kayak tours and rafting!
Your Wave: Wakesurf, E-foil, Foil and Jetsurf with specialized instructors and top-level equipment. You will experience the latest generation of water sports!
Elias Park Adventure: fun and adrenaline among adventurous routes that wind through rocks, trees and artificial poles immersed in the nature of Trentino.
REUNION KITE & WING ACADEMY: a nice kitesurf or wingfoil course. To see the lake on the wings of the wind!
Garda Parasailing: starting from the motorboat with a parachute they lift you into the sky to let you enjoy a breathtaking view of the islands, characteristic villages, hidden beaches and fabulous villas.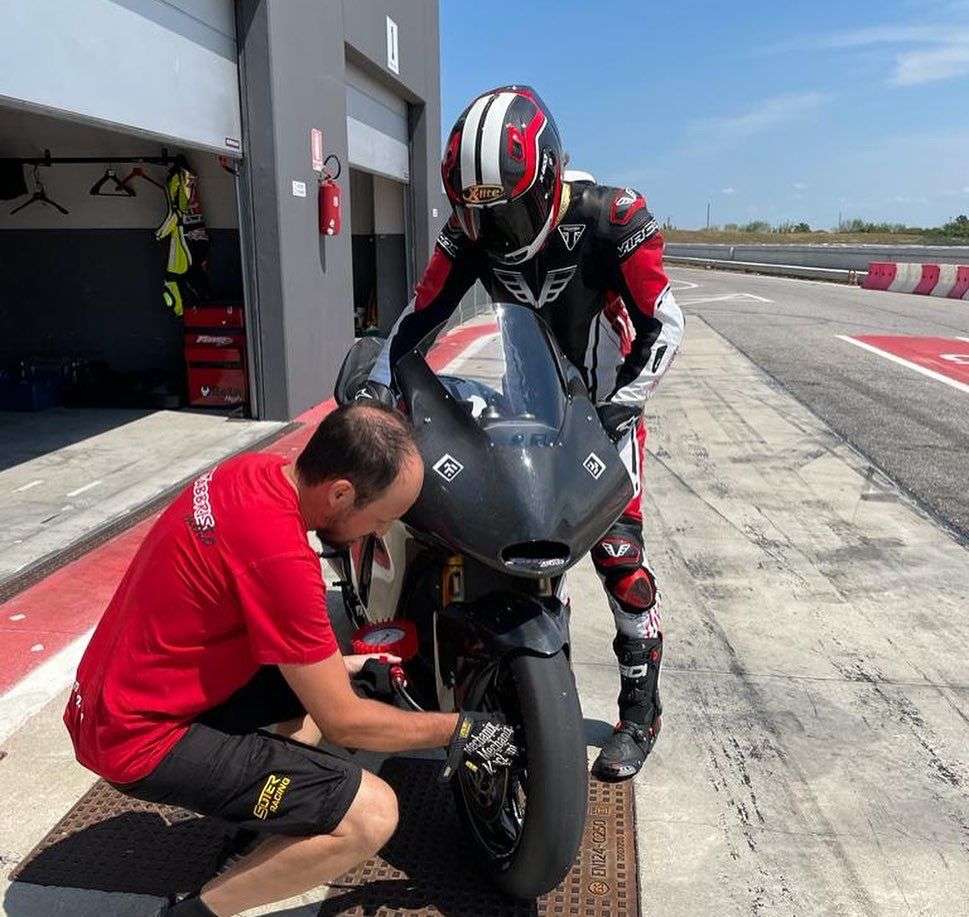 Bachelor party wandering around to discover the area.
Discovering Lake Garda in a fun and alternative way, using means and ways that you can't try every day. Take a look at our list of options and get inspired for the various destinations by also visiting our main category Countries and Cities and Culture What to See.
Garda Tours: a nice private boat party with music and aperitif. "What else?" dear George would say!
Dueti Garage Trike rental & tours: a fun trike ride with or without a driver. An absolutely alternative way to visit the banks of Benaco and its cities.
Slow Drive vintage car rental: rental of vintage cars without a driver to experience the road on real 4-wheeled jewels.
Motoragazzi: beautiful self-guided tours on Vespa (strictly red and flaming) or scooter, in total freedom and carefree.
Nautica Elettrica San Felice: rental of electric boats from the Port of San Felice del Benaco (BS); easy to use (no need for a boat licence), safe, ecological and silent.
Limone Bike Rental: rent a nice bike to discover the cyclopedonal path the most beautiful in Europe, overlooking the lake, which starts from Limone sul Garda.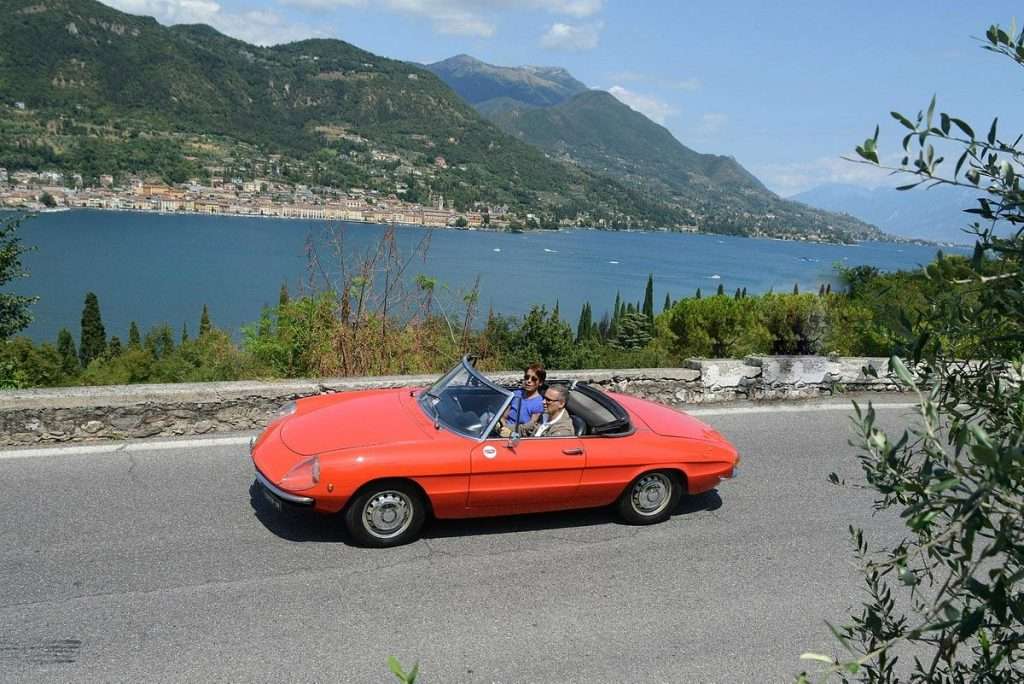 Food and wine bachelor party.
Romeo & Juliet guide: the wines, the dishes, the historic shops, the taverns, the Veronese rites and traditions that have been handed down for centuries will be explained, shown and brought to life through unconventional and personalized itineraries.
Cantina Conti Thun: an in-house tasting or a magical picnic among the vineyards of the Valtenesi. A unique location with attention to every detail to create an unforgettable atmosphere!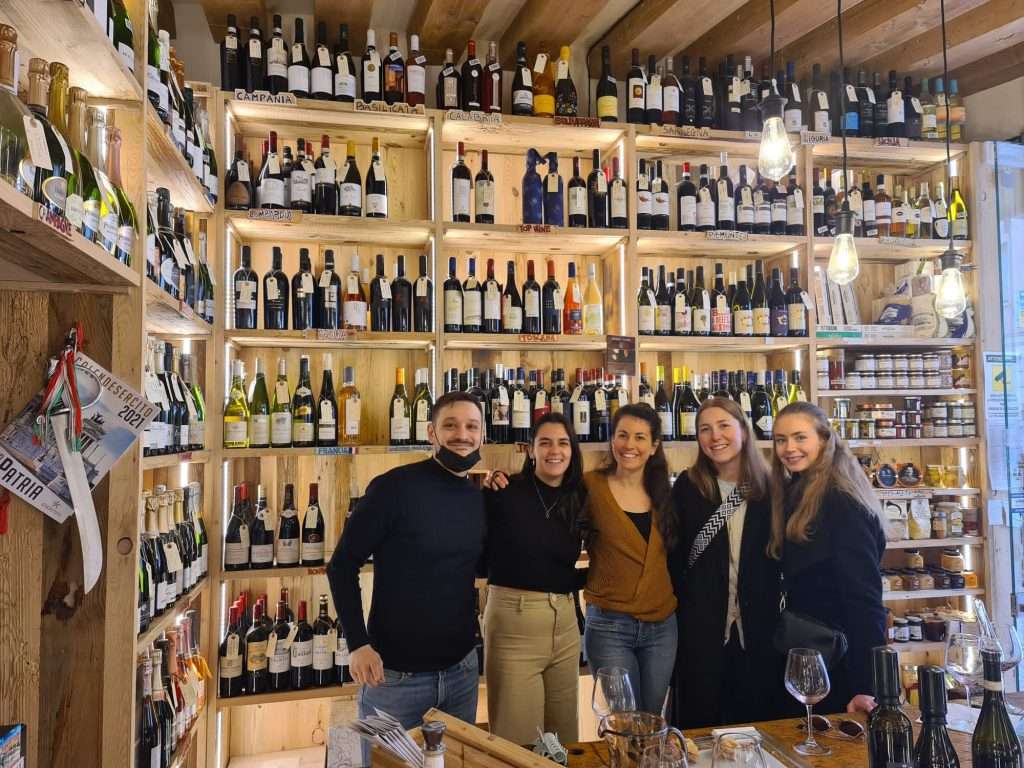 Where to eat for a bachelor party on Lake Garda.
Are you looking for a unique place to taste local specialties such as lake fish, or enjoy breathtaking views between the blue of the lake and the mountains that surround it, or party in an easy and fun atmosphere? Take a look at our proposals in the Where to Eat among the which we indicate a few special places: Casa dei Pescatori in Sirmione (BS), Rose & Flavors in Desenzano (BS), Speck Stube in Malcesine (VR), Menapace restaurant in Pai di Torri del Benaco (VR), La Terrazza in Torbole (TN).
Where to sleep for a bachelor party on Lake Garda.
Choosing where to sleep can sometimes be an experience in itself. Here on Lake Garda there is an embarrassment of choice for all tastes and budgets, for those seeking luxury with every comfort and for those who prefer the simplicity and emotion of a corner of paradise. In our section Dove Sleep you will find many options to inspire you, among which we indicate a few special places.
In the province of Brescia we suggest: Hotel San Filis in San Felice del Benaco, Hotel Villa Schindler in Manerba del Garda, Hotel Al Rio Se in Limone sul Garda, Villa Rosa Hotel in Desenzano, Resort del Lago in Desenzano.
In the province of Verona we indicate you: Elle Ecoholiday in Malcesine, Hotel Europa in Malcesine, Hotel Dolomiti in Malcesine, Beth's House case vacanza in Brenzone sul Garda, Hotel Menapace in Pai di Torri del Benaco.
Finally here in the province of Trento: ArcOlive Agrisuite in Arco, B&B Arco dei Sogni in Arco, Vivere Suites & Rooms in Arco, Ledro Lake Project in Valle di Ledro, Casa Barcelli in Torbole sul Garda.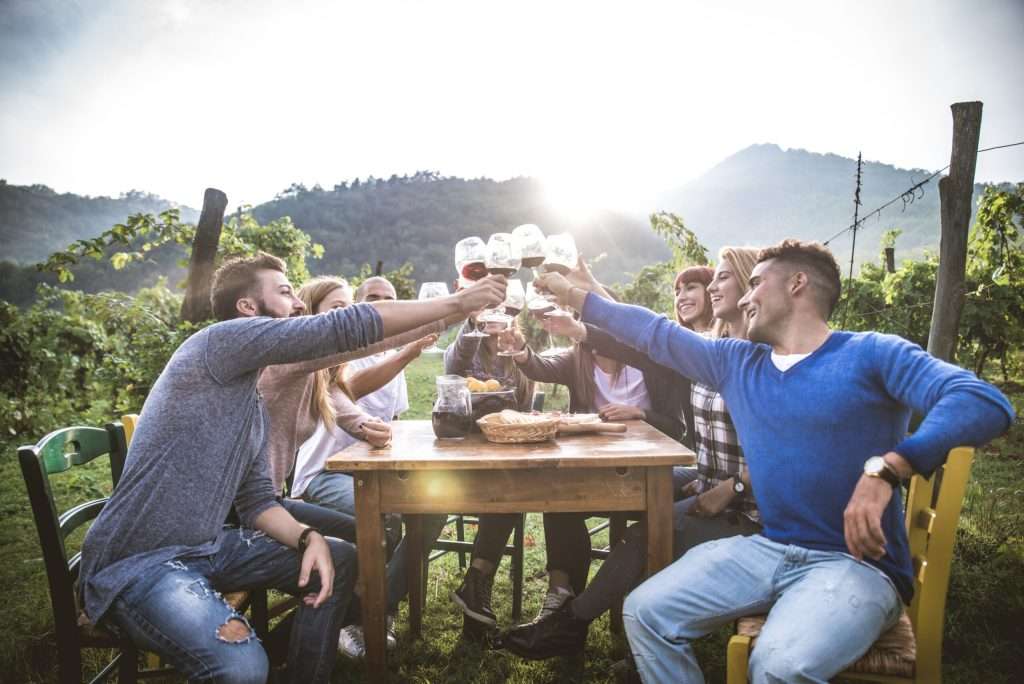 Are you looking for someone who organizes your bachelor party from A to Z? Visit our section Wedding & Events.
One thing is certain: these ideas are also very valid for birthday parties, anniversaries or simply for groups of friends and families who want to live unique experiences.
See you next time dear Outdoors!
Silvia Turazza – Garda Outdoors Editorial Staff