Here are the best beaches for dogs; to have fun with our animal friends on Lake Garda!
Below is the complete list of pet friendly beaches, both free and equipped dog beaches, with services and areas reserved for dogs:
BRACCOBALDO BEACH (Litorale Bergamini / Loc. Fornaci – Peschiera del Garda – VR).
This beach is certainly among the best known and best equipped. You can also rent an umbrella, sunbed or deckchair for our animals. It is open every day from 9:30 to 19:00, reservations are recommended. For info and contact details click here.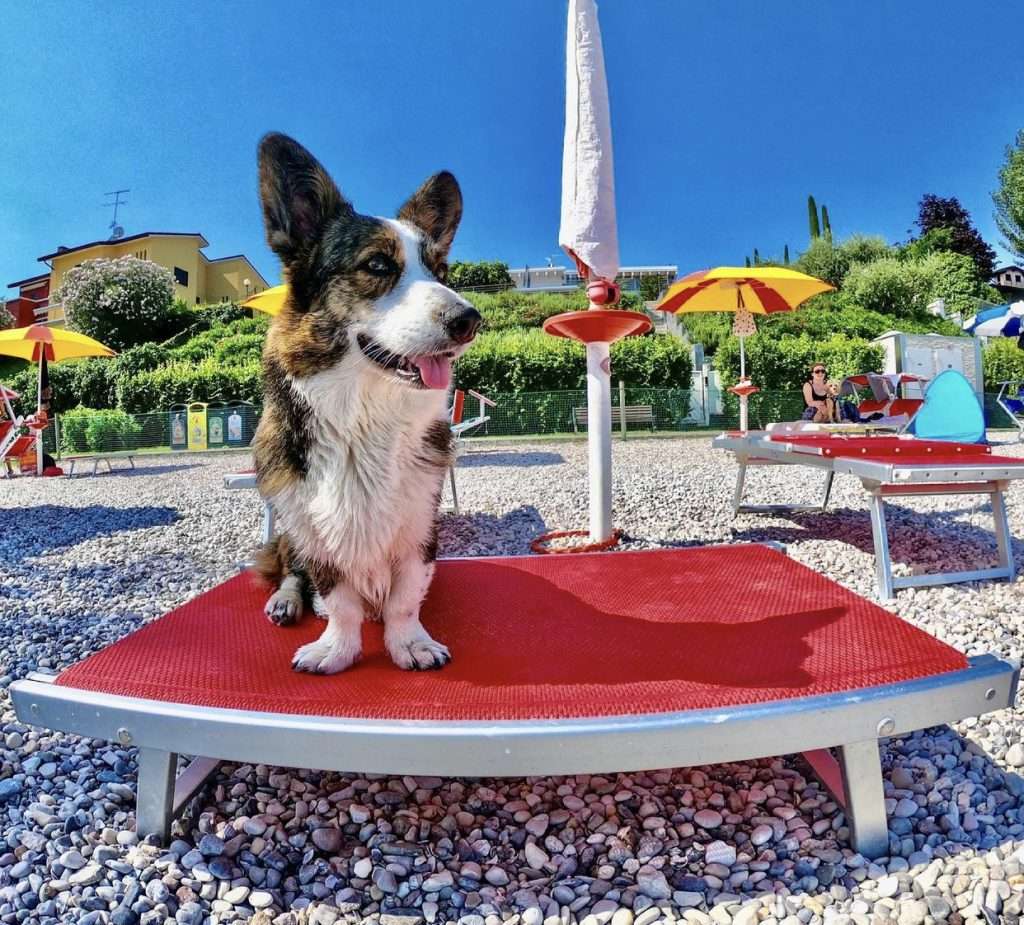 LA BOSCA GIULIETTA BEACH (Str. Della Ponta – Lazise – VR).
Beach with sunbeds, umbrellas and dog beds for hire. Open every day from 9:30 to 21:00.
For info and online reservations click here.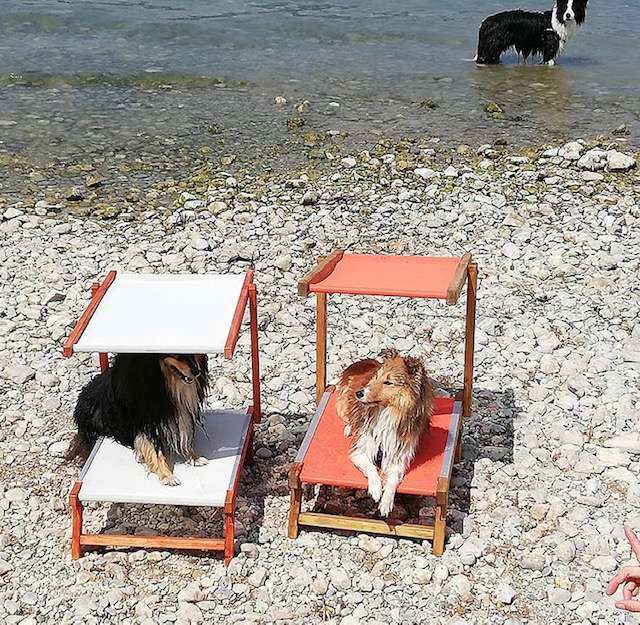 FIDO BEACH (Località Rolly Punta del Rio – Manerba del Garda – BS).
Beach with sunbeds and umbrellas for hire with the possibility of leaving the dog free in the water (beachfront). Welcome kit for the dog: mattress and water bowl. For info and contact details click here.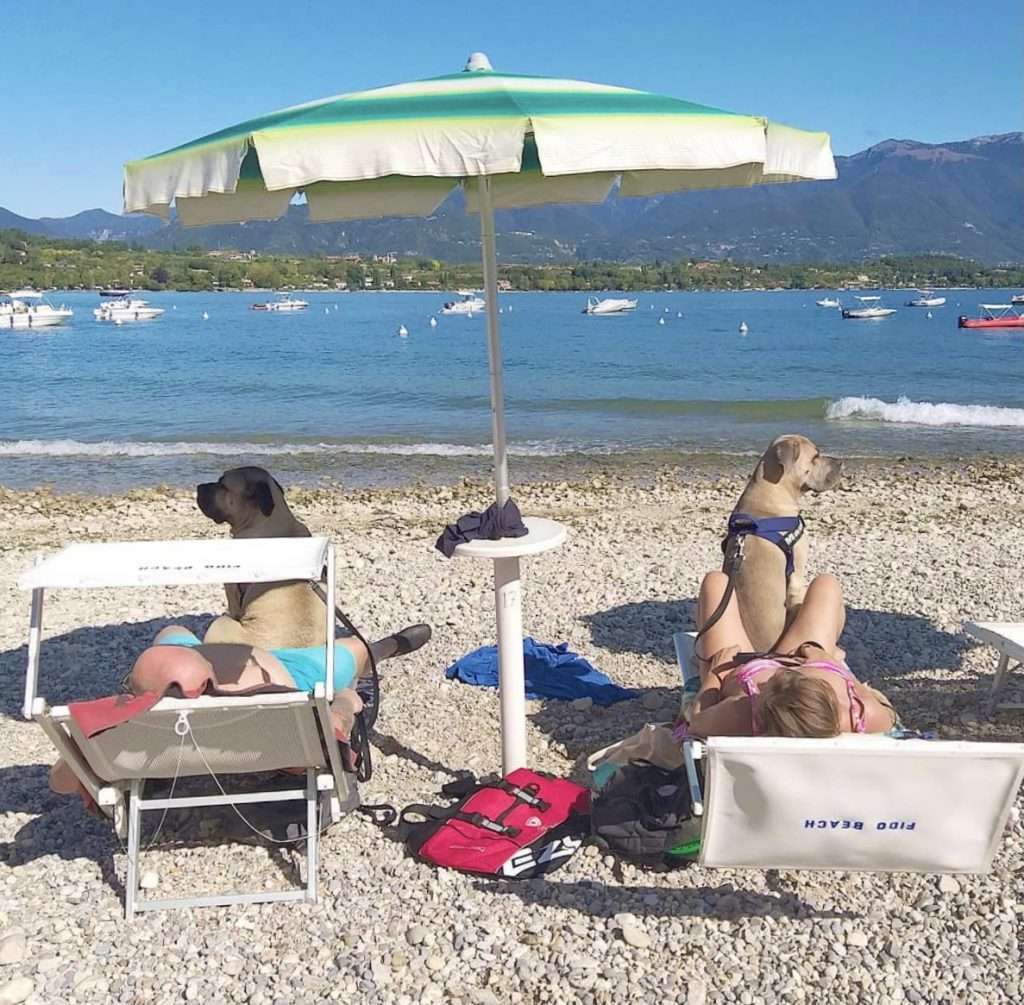 BAU BEACH DI TOSCOLANO MADERNO (Riva Granda vicino alla Cartiera – Toscolano Maderno – BS).
Crystal clear water and free beach for the access and bathing of our animal friends. There is also a bar for refreshments.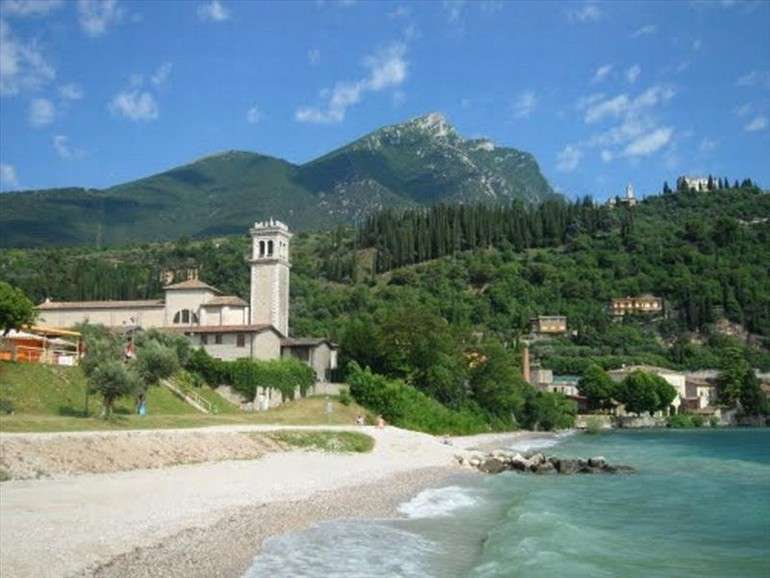 SPIAGGIA PER BALNEAZIONE CON CANI (Via Tavine – Salò – BS).
The beach of Salò reserved for dogs is not equipped and is mainly intended for those who want to bring their dog for a dip in freedom. It is located after the equipped beach Mokai beach, near the cemetery. It is open without time limits.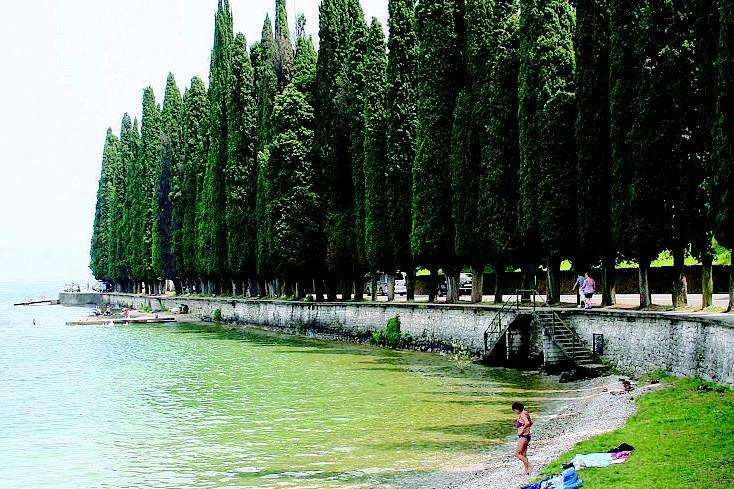 BAU BEACH (Via Gardesana 348 – Malcesine – VR).
This free beach for dogs is located between the Hotel Europa in Malcesine and the Retelino landing stage. Much appreciated by users for its beauty.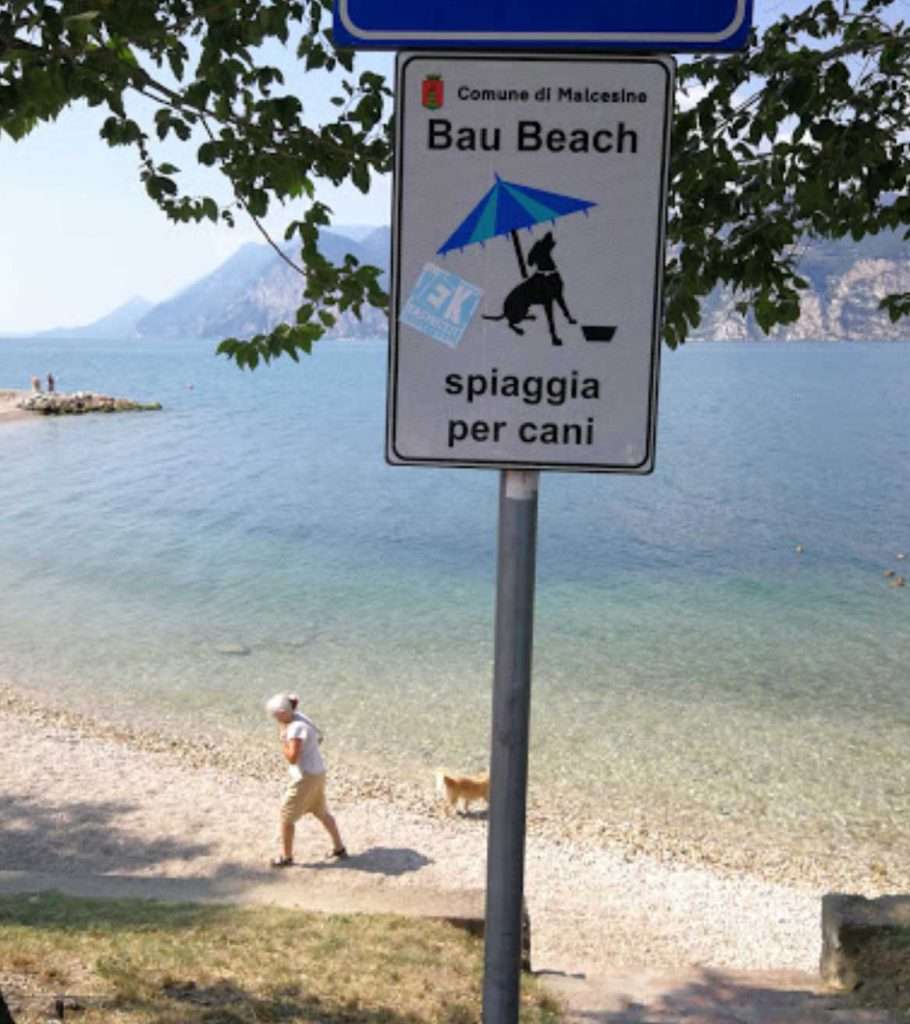 BEACH FOR DOGS LAKE LEDRO (Via Val Maria 175 – Pur – TN).
Part of the beach of Pur, in the southern area of Lake Ledro, has been delimited and dedicated to dogs and their owners, who can thus enjoy a nice refreshing bath together.
Along the entire promenade around the lake, free dispensers with bags for the collection of manure have been placed.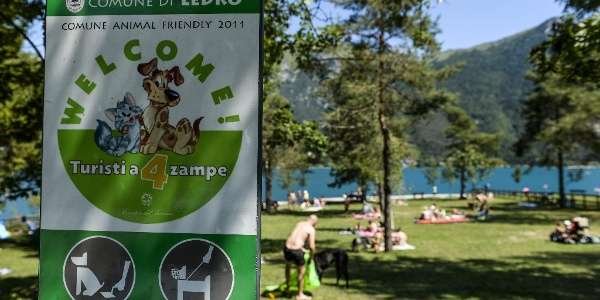 SARCA BAU BEACH (Via Pomerio -nei pressi del centro sportivo- Arco – TN)
Enclosed area for dogs with the possibility of taking a bath on the Sarca river, the tributary of Lake Garda. Open 24 hours a day.
BAU BEACH LAKE TENNO.
Once you reach the parking lot in front of the lake, go down the steps leading to the shore of Lake Tenno and take the path on the left. After a few minutes' walk, you will arrive at the dog area, indicated by signs in Italian, German and English. From that point on, until the next sign, dogs are free to swim and have fun.
In general, on Lake Garda, along the lakeside pedestrian stretches – outside the inhabited center of the various villages – with free beaches and inlets, it is possible to bring your dog on a leash and have his paws wet. However, it is necessary to make sure that there are no signs expressly prohibiting access to dogs (at the discretion of the various municipalities) and not to disturb any swimmers present there who always have priority. Obviously it is up to common sense and the education of the owner to manage his dog in the safety of all, promptly cleaning when dirty and always keeping the situation under control. In high season we recommend the utmost caution, so we use the permitted beaches that will make us take a nice ride from north to south of the lake!
For beautiful walks or bike rides with dogs, we recommend the Lazise-Bardolino-Garda cycle-pedestrian path and the cycle-pedestrian path that leads from Brenzone sul Garda to Navene di Malcesine.
See you next time dear Outdoors!
Silvia Turazza – Redazione Garda Outdoors
Where to sleep – Where to eat – Experience on Lake Garda.
On Lake Garda there are many structures in which to stay, from small and well-kept B&Bs to resorts with wellness centers and beauty services. In the section dedicated to where to sleep, you will find all the information to find the most suitable accommodation for you.
The same goes for where to eat, at this link you will find our selection of restaurants. Remembering that all of Lake Garda and its cities offer several starred restaurants and the quality of the culinary offer is very high.
There are many activities and experiences you can do on Lake Garda, so we recommend you visit the section dedicated to experiences in our magazine by clicking here.