Usually, when planning a trip to Italy, you might think of visiting Venice, Rome, Milan, and Florence, the best-known and most famous cities. In this article, let's explore 10 unusual things to do in Italy, a popular vacation spot for both Italians and many European citizens.
An area rich in history, culture, typical products, and known for the outdoor activities that can be done: this is Lake Garda.
If you've never been there, it's time to add it to your list of places to visit for the many activities it offers.
10 unexpected things to do in Italy
1) Is it worth visiting cities in Italy off the usual tourist routes?
When people talk about vacationing in Italy, they immediately think of the most famous cities or the Amalfi coast, the islands of Sardinia and Sicily. However, there are lesser-known places that will excite and captivate you. I'm thinking of Mantua, with its Renaissance palaces, Brescia with its historic center full of stories and legends, Trento with the castle that hosted the Council of Trento, and Verona, perhaps the best-known of the four cities mentioned above, thanks to the most famous love story of all time, Romeo and Juliet. So, step out of the box and discover a new area. Lake Garda is waiting for you!
2) Music events in unique locations
When you visit Lake Garda, even if only for a weekend, it is highly recommended to attend classical music opera performances at the "Arena di Verona" (the oldest amphitheater in the world) or the Teatro Grande in Brescia. These shows are truly breathtaking. At the "Arena di Verona," it's important to note that not only opera concerts are featured but it is also a venue used by the biggest Italian and international stars to perform concerts, thanks to the surreal and unique atmosphere created in this magical place.
3) Lake Garda is one of the best wine region to visit during your trip to Italy
From north to south, there are seven wine regions surrounding Lake Garda, from the Valpolicella area with its Amarone and Valpolicella Classico to the Bardolino area, the Custoza area, the Lugana area, to Valtenesi, not forgetting the Soave area and the Trento doc sparkling wines with the Ferrari winery. In all these territories, you will find wineries that offer tasting routes to savor some of the most prestigious Italian and international wines.
4) Lake Garda is one of the best place in the world to enjoy water sports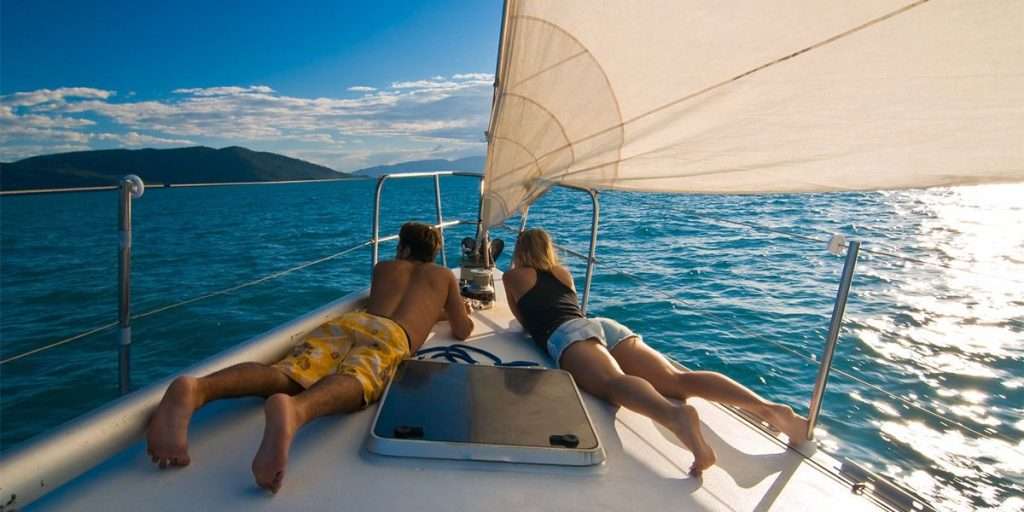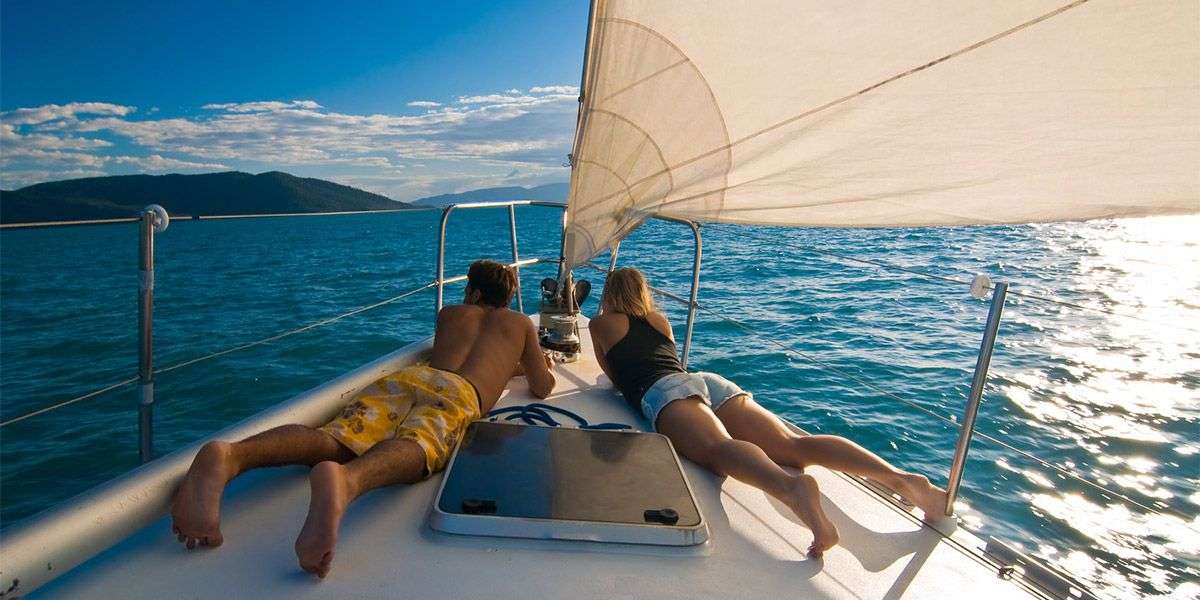 Think of your favorite water sport… and you will discover that it is practiced on Lake Garda! Windsurfing, kite surfing, sailing from the laser category up to America's Cup catamarans, wing foil, e-foil, the Olympic classes, parasailing, surfing, sup, and of course swimming! if we have forgotten an activity, you'll surely find it on Lake Garda as well!
5) What better country than Lake Garda for mountain biking and e-mountain biking?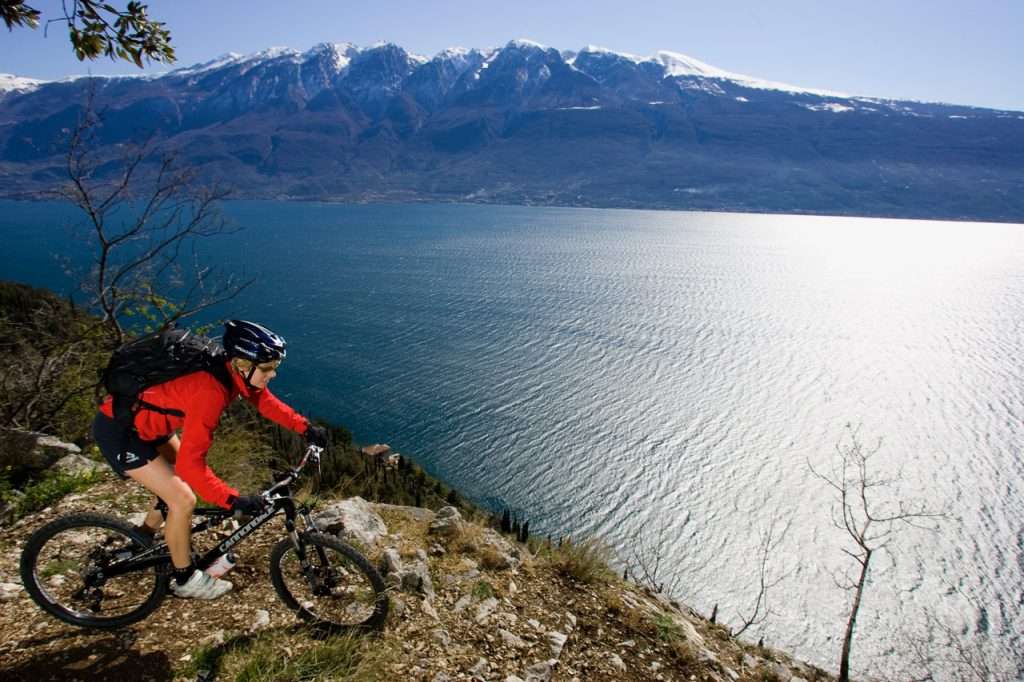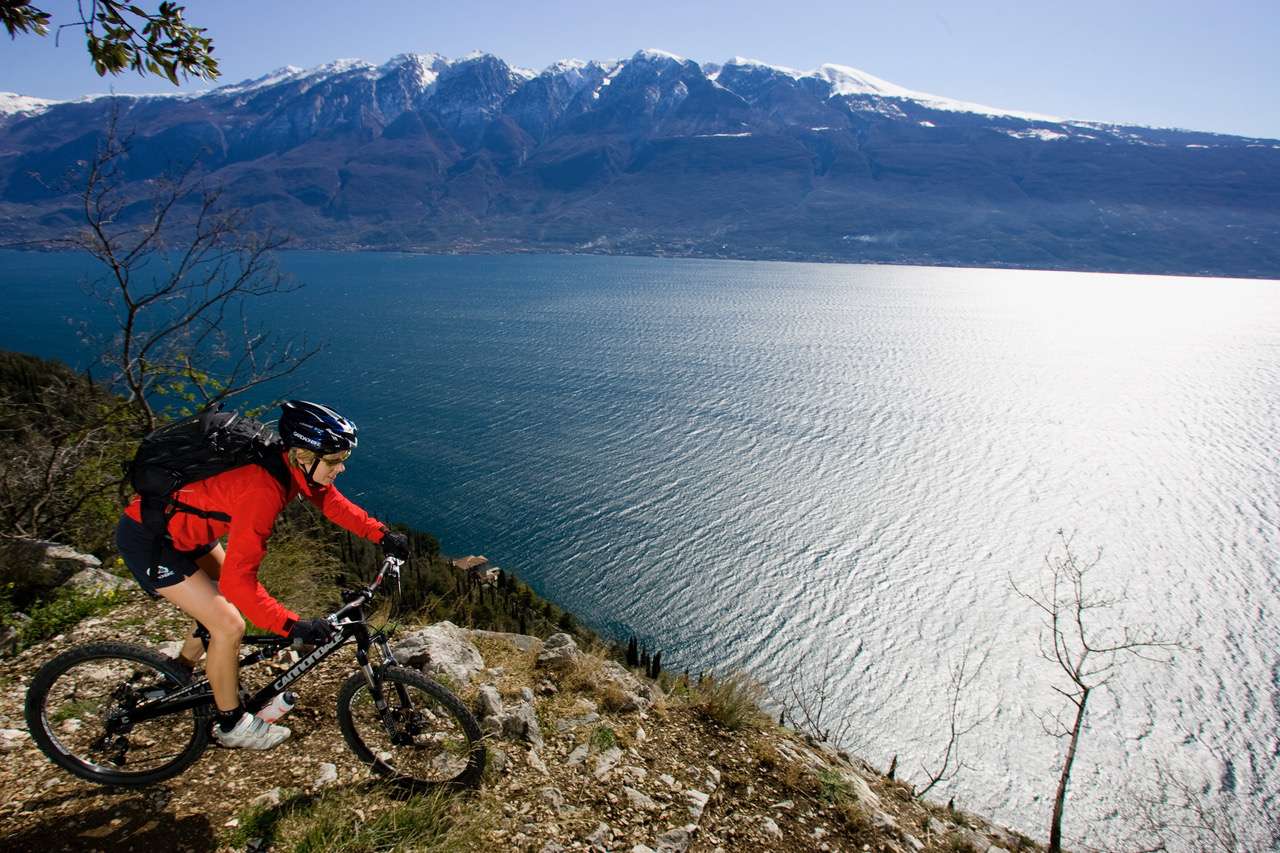 Lake Garda is a diverse area that offers many mountain bike routes. The northern side, with its mountains exceeding 2000 meters, provides technical trails with steep slopes and breathtaking views, such as the Ponale roads, Punta Larici, Monte Stivo, Ledro Valley, and especially Monte Baldo. The southern area of Lake Garda is more hilly, and the routes are easier, yet equally beautiful and exciting.
6) Eating fish from Lake Garda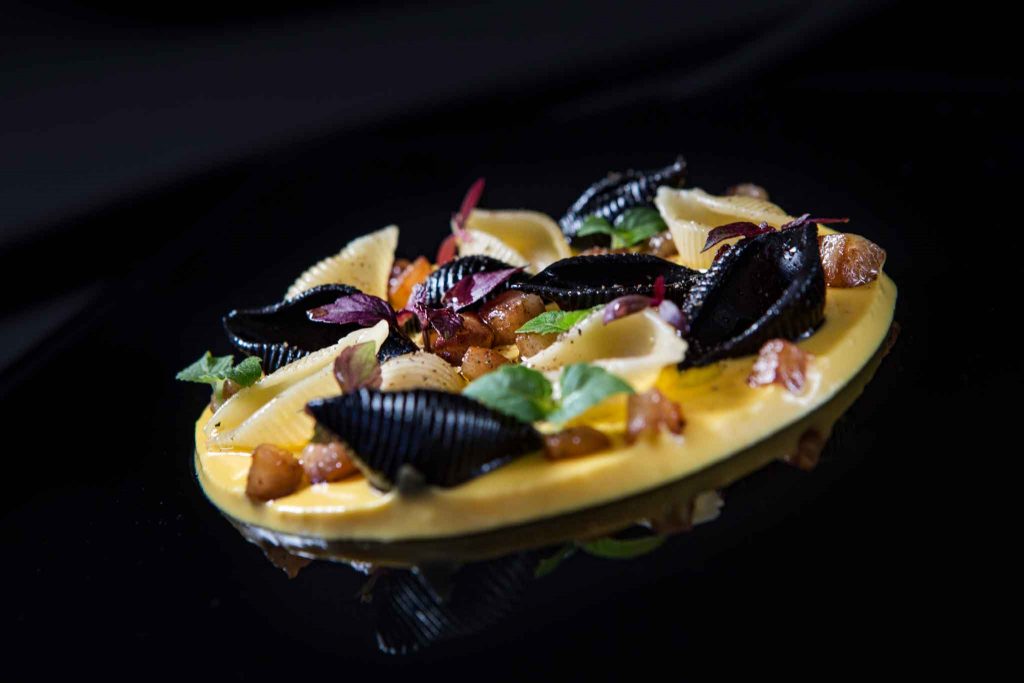 Lake Garda is home to various species of edible fish, ranging from whitefish, perch, and pike to trout, which is the most common species found in these waters. Freshwater fish have delicate flesh that pairs perfectly with locally produced oils and wines. There are numerous restaurants where you can savor these dishes, and, and we recommend the following ones.
7) Bachelorette Parties in Italy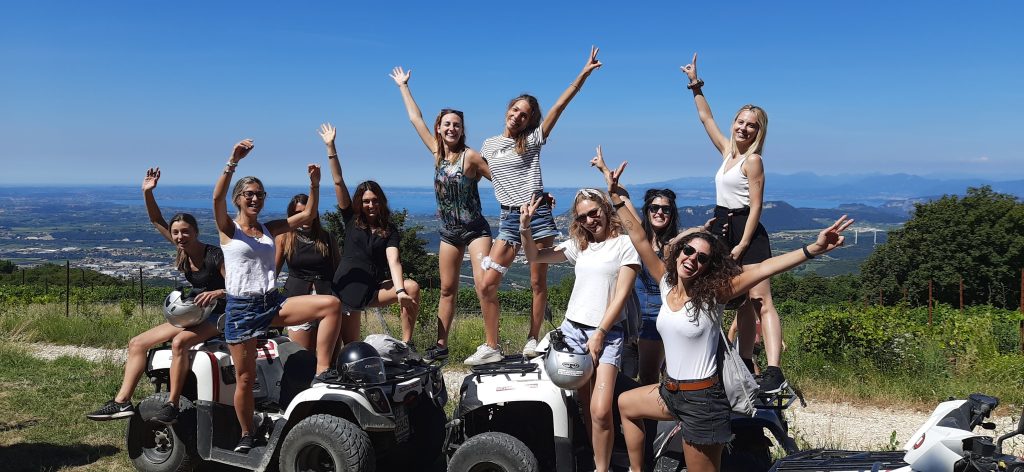 An increasingly growing trend involves the search for a genuine experience to share with close friends and loved ones on the occasion of one of life's most festive and important milestones: the bachelorette party. Lake Garda, thanks to its varied geography from north to south and the four main cities that surround it (Verona, Brescia, Trento, and Mantua), offers a wide range of choices and options for organizing this type of bachelorette party, satisfying everyone's playful preferences.
8) Wedding in Italy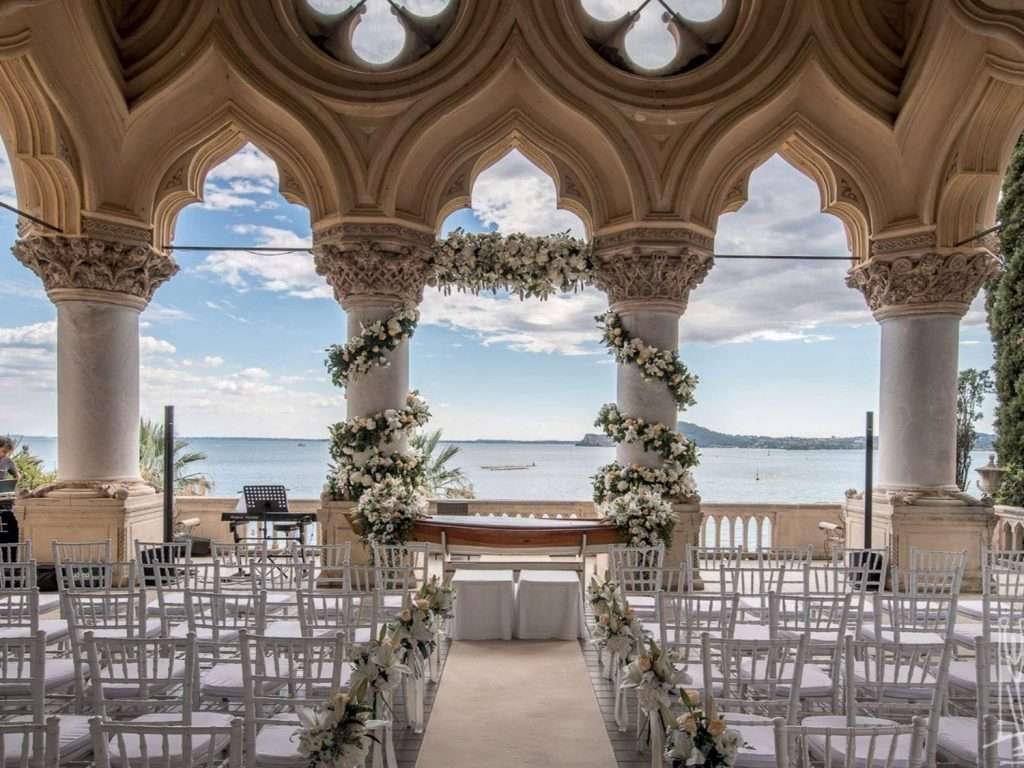 What distinguishes a special wedding? The unique experience lived by the spouses, making it incomparable even for the guests. This combination ensures that a great event remains indelible and exciting over time, that kind of memory that fills the couple's hearts with happiness: 'As beautiful as our marriage… only ours!' and which makes friends and relatives exclaim, 'Do you remember how much fun we had at X and Y's wedding?'
Lake Garda is the new top Italian wedding destination, one of the newest and most original destinations for organizing your wedding in an Italian setting par excellence.
9) Where does Italy have good hiking? On Lake Garda!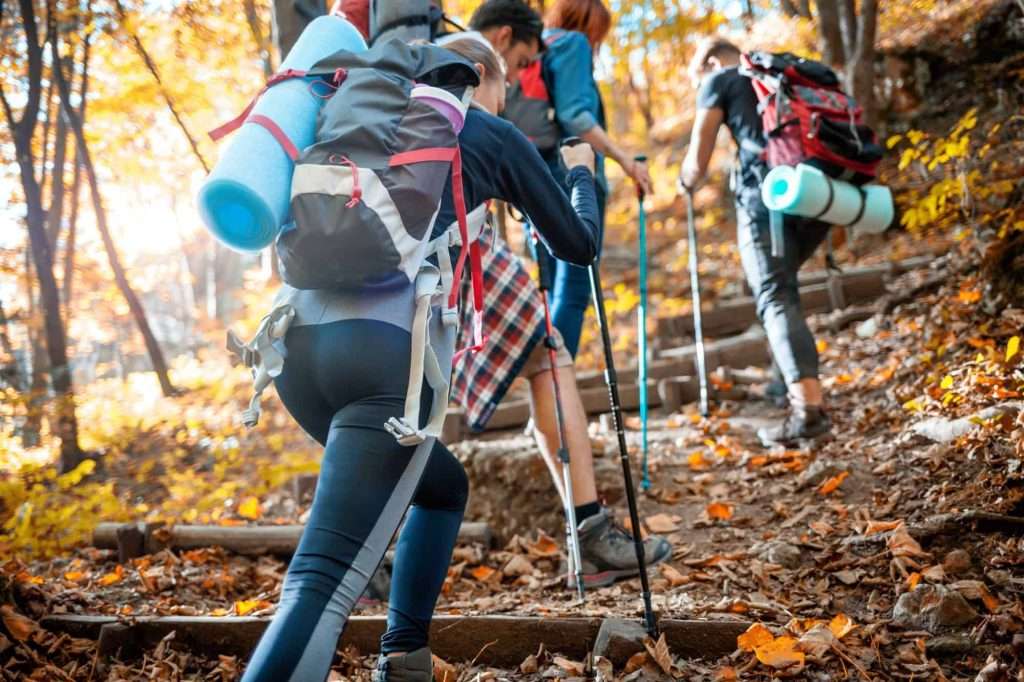 Trekking, trekking, and more trekking, and if that is not enough, even more trekking. The area surrounding Lake Garda is rich in trekking routes of every difficulty and for every taste. From the most famous, such as Monte Altissimo, Monte Pizzocolo, and Cima Larici, to the lesser-known routes like 'Balot Ta ca via' or Cima Comer. But for the most passionate mountain walkers, there are routes that connect alpine refuges, allowing you to sleep in a different refuge every night. Are you looking for a place to spend your holiday hiking in the mountains? Lake Garda is perfect for you."
10) Cultural activities in Italy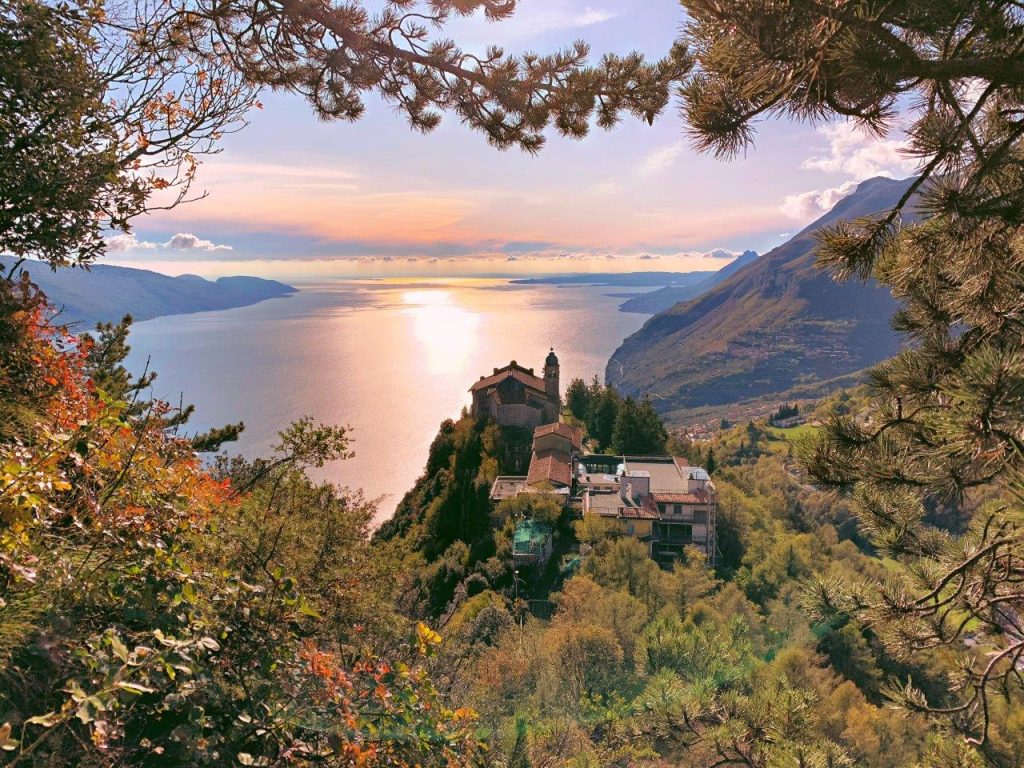 There are truly many cultural activities to be enjoyed in Italy around Lake Garda, from visiting museums in the major cities (Verona, Mantova, Brescia, and Trento) to exploring the picturesque towns that dot the lake's shores, and discovering monasteries perched on the mountains with breathtaking views. Let's not forget about the Vittoriale, with the prow of a battleship in its garden, as well as some of the most beautiful botanical gardens in Italy. And, of course, we mustn't overlook the Italian passion for food. Great poets and artists have frequented Lake Garda, and its shores have been described by authors such as Goethe, Kafka, and Nietzsche and painted by Kandinsky.
10+1 Lake Garda green destination in Italy
With the Garda Outdoors Eco-traveler project for sustainable tourism on Lake Garda, we are dedicated to transforming Lake Garda into a sustainable tourism destination. The first step was to initiate carbon emissions offsetting, but we are already exploring other methods to assist the region in reducing its environmental impact.
In Italy, Lake Garda is one of the most popular destinations worth visiting
Lake Garda has been known as a holiday resort since the 18th century, attracting the mid-European aristocracy due to its therapeutic properties for respiratory diseases. Thanks to its mild climate, it is neither too cold in winter nor too hot in summer. Today, it remains a beloved holiday spot for many Europeans, including Germans, Poles, Britons, and Scandinavians. As mentioned, Lake Garda can be visited throughout the year, and you will always find hotels, restaurants, and activities to enjoy no matter the season.
Still not convinced? Come and visit our Instagram profile, where you will be amazed by the beauty of Lake Garda.
See you on the shores of Lake Garda dear Outdoors