We have now reached the heart of autumn and Lake Garda begins to change its colors, offering days that are still sunny but definitely less chaotic. November is the ideal month to feel protagonists away from the crowd. Below you will find some ideas for spending the weekend from idleness to sport, from culture to food and wine: there is always something for everyone!
Events in November on Lake Garda.
To start this guide, we propose below all the events and appointments that deserve to be experienced!
La Sagra della Ciuìga – San Lorenzo Dorsino (TN).
From 29 October to 1 November the Ciuìga Festival returns. Four days to celebrate the ciuìga, the sausage with white turnips produced exclusively in San Lorenzo Dorsino. An excellent opportunity to taste typical products, carry out food and wine tastings and visit the country!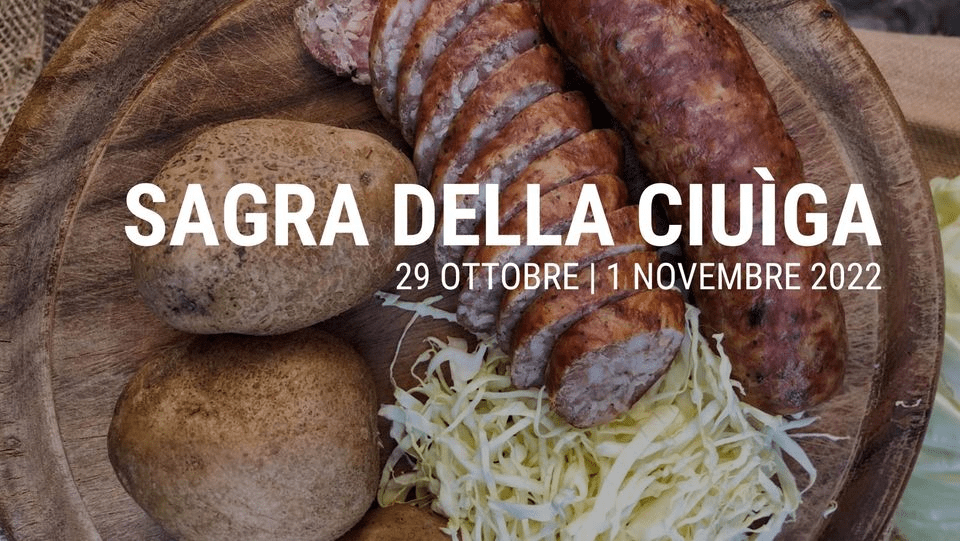 La Malga nel Faggeto – Gordola.
Let's start this month with a splendid autumn walk to the Cima Piemp Refuge. During this 9 km excursion, it will be possible to rediscover ancient crafts surrounded by beautiful woods! Make a note on Tuesday 1st November at 9:00 am; please, comfortable clothes!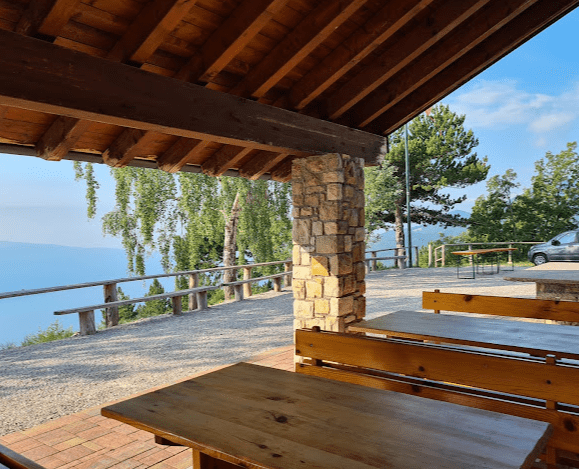 Fiera Cavalli – Verona.
From Thursday 3 to Sunday 6 November, at the Verona Fiere, the Horse Fair takes place. There will be several entertainments for visitors from exhibitions, competitions, and much more!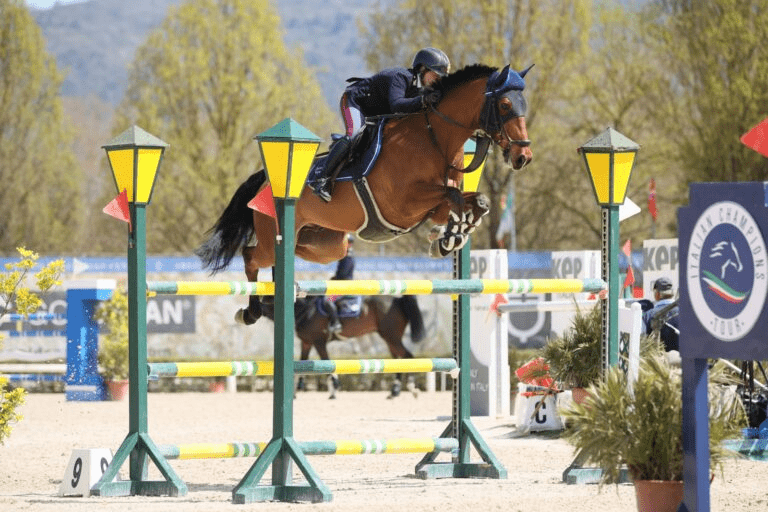 Bardolino and vino novello – Bardolino.
The first weekend of November, Saturday 5th and Sunday 6th November, the appointment in Bardolino with the vino novello is back. An autumn festival to celebrate the first fruit of the harvest, a young, soft and fruity wine; all accompanied by food and wine specialties!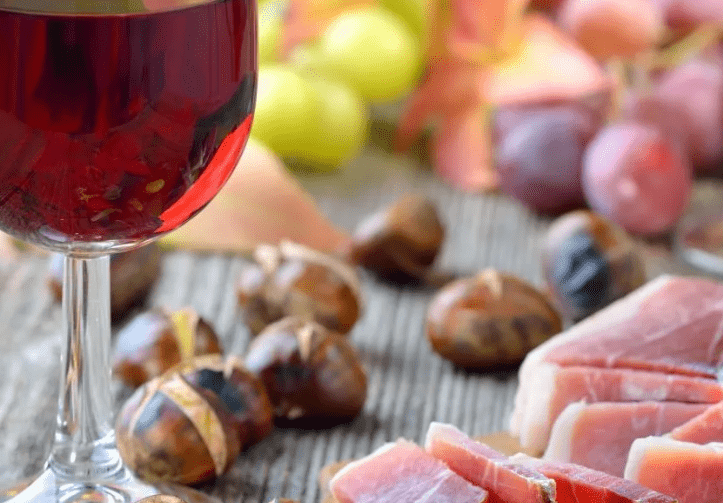 Halloween race at the Parco Giardino Sigurtà – Valeggio sul Mincio.
On Sunday 6 November the Halloween race is organized at the Parco Giardino Sigurtà. Three routes available, lots of fun and lots of fear .. the scariest participants will be rewarded!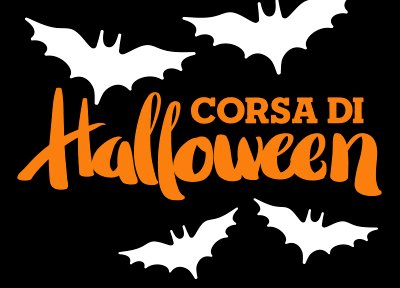 Fiera del bollito con la pearà – Isola della Scala.
From 10 to 27 November the boiled meat with pearà fair will be back in Isola della Scala. Get ready to taste the typical Veronese sauce with excellent quality meats, autumn flavors and traditional recipes!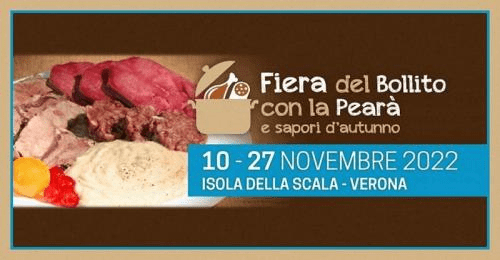 Pyromusical show – Peschiera del Garda.
Like every year, on St. Martin's day, Friday 11 November, the pyromusical show returns to Peschiera del Garda. An opportunity to admire the town of Peschiera del Garda surrounded by splendid fireworks!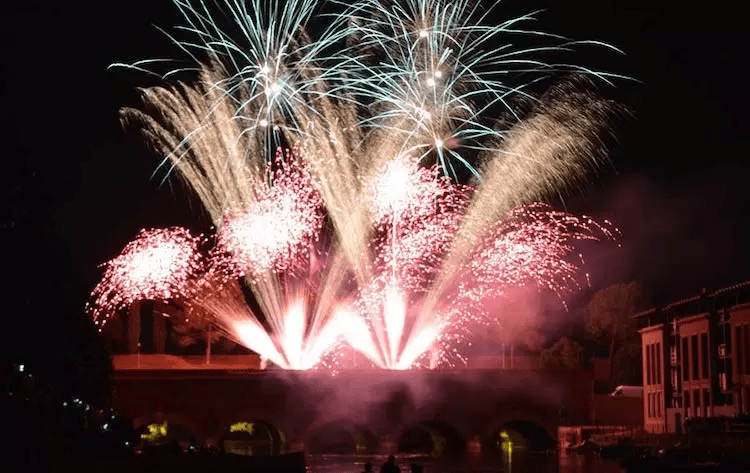 Christmas markets.
From the end of November, the many awaited Christmas markets will begin in the whole area of Lake Garda, Verona, Brescia and Trento. As every year, we refer you to a specific article!
Theater shows, cinema, museums and sports competitions.
Finally, we would like to point out various initiatives in the municipalities of Trento, Brescia, Mantua and the Garda Trentino area.
Relax in the spas of Lake Garda.
Lake Garda and its hinterland are scattered with various, very suggestive and panoramic spas where you can be pampered and relax. An ideal destination also for cold and gloomy days that are not comfortable to pass under an umbrella. To discover our entire list of proposals click here.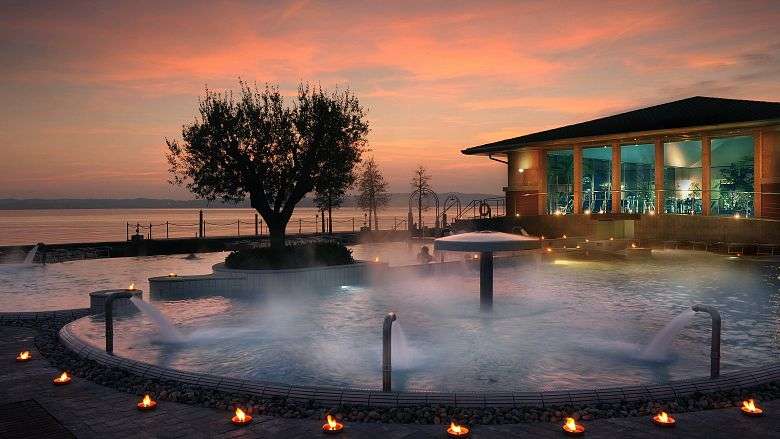 Playing golf on Lake Garda.
Autumn is the ideal season to play golf or start learning. The summer heat has given way to mild temperatures and the season offers days of light and magnificent colors. We must not forget, in fact, that playing golf is fun in the midst of nature. To find out which are the golf courses of Lake Garda and its hinterland click here.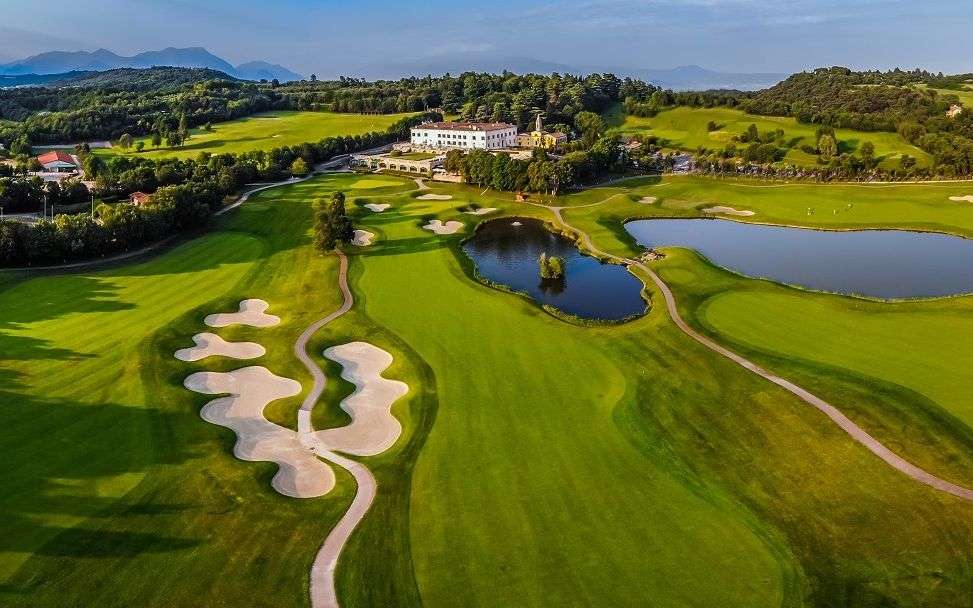 Visit the Varone Waterfall and the Nardis Waterfalls.
The two most important waterfalls north of Lake Garda, to be shared with friends or family: Cascata del Varone (Tenno – TN – admission fee – open all year) and Cascate Nardis (Val Genova – TN). Both are passable and suitable for children and easily accessible by car. Find all the info for these two wonders of nature by clicking here.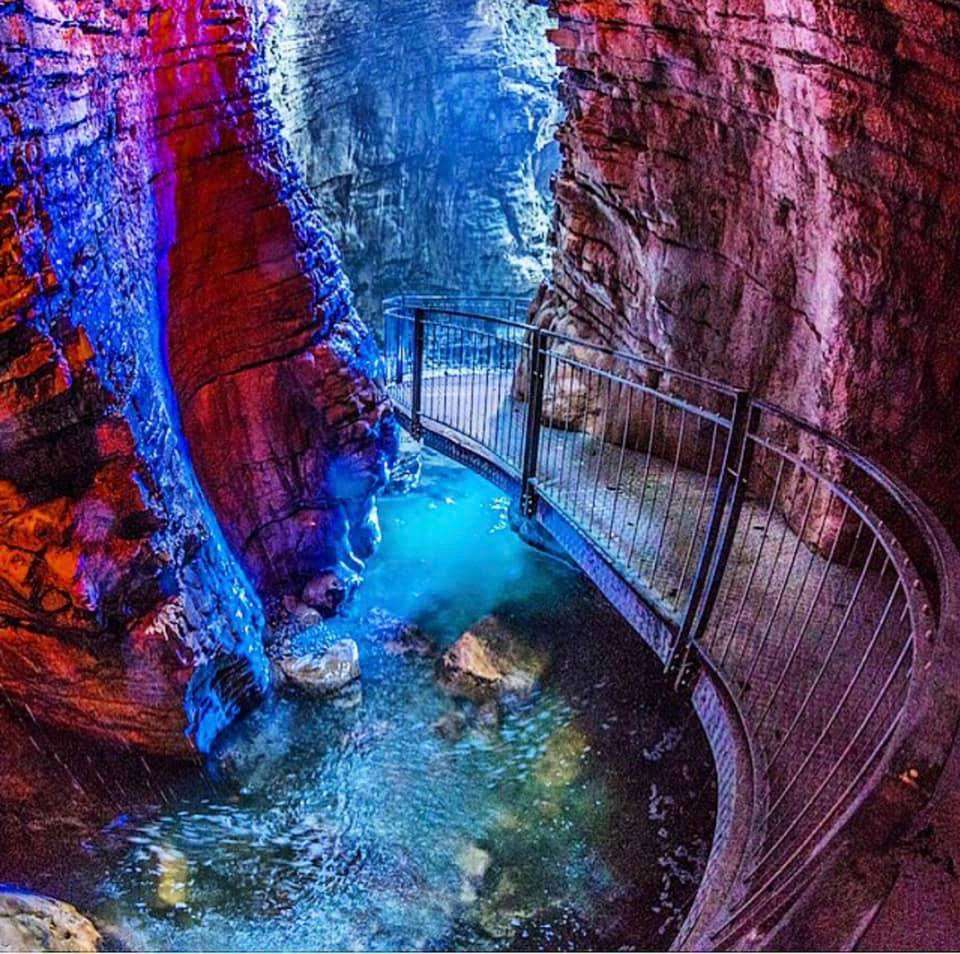 Trekking days in the middle of nature.
We offer you 3 little-known, uncrowded, but unique destinations for their characteristics.
Go to the discovery of Val Vestino (BS), a real pearl within the Alto Garda Natural Park. An uncontaminated territory, full of nature, history and ancient traditions. For all the info click here.
Try to embrace the huge trunk of the Patriarca del Baldo (TN): a centuries-old silver fir of extraordinary size. For all the info on how to reach it click here.
Walking on the bed of a stream to see the Balòt tacà via (VR): a huge rounded boulder that collapsed from the mountain and got stuck and suspended between the narrow rocky walls of the gorge that hosts it. For all the info on how to reach it click here.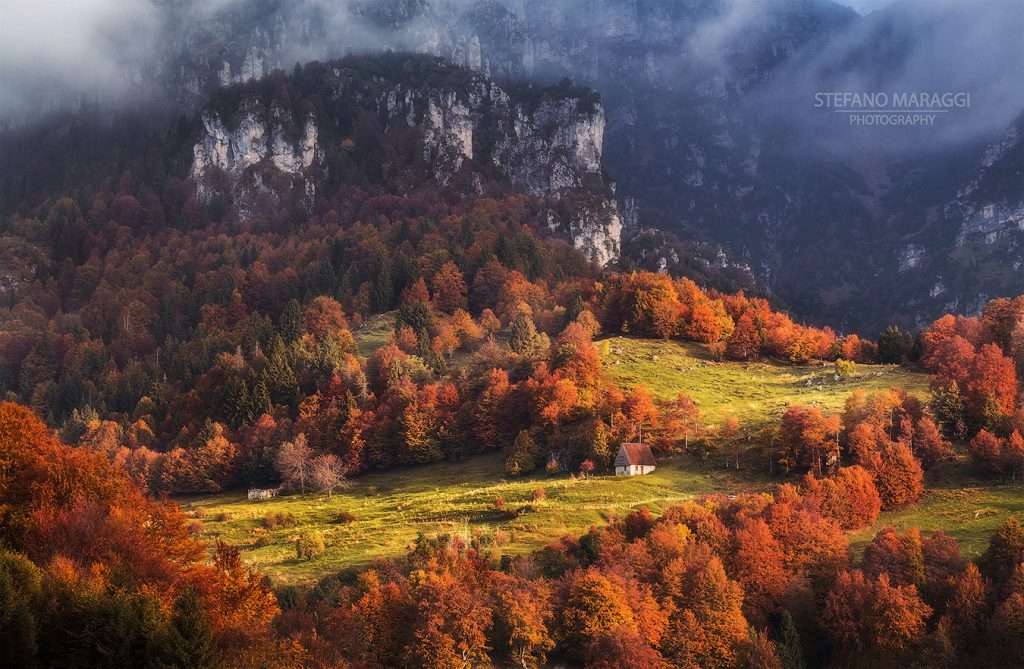 Culture: visit to the Sanctuary of Madonna della Corona.
This beautiful sanctuary owes its particularity to the fact that the structure is partially close to the rocky wall of Monte Baldo. In fact, the construction was made in a hollow of this mountain (774 m a.s.l.) overlooking the Val D'Adige. It can be reached comfortably from the town of Spiazzi, a hamlet of Caprino Veronese (VR), or with a nice trek that climbs into the woods from the town of Brentino Belluno. For more info click here.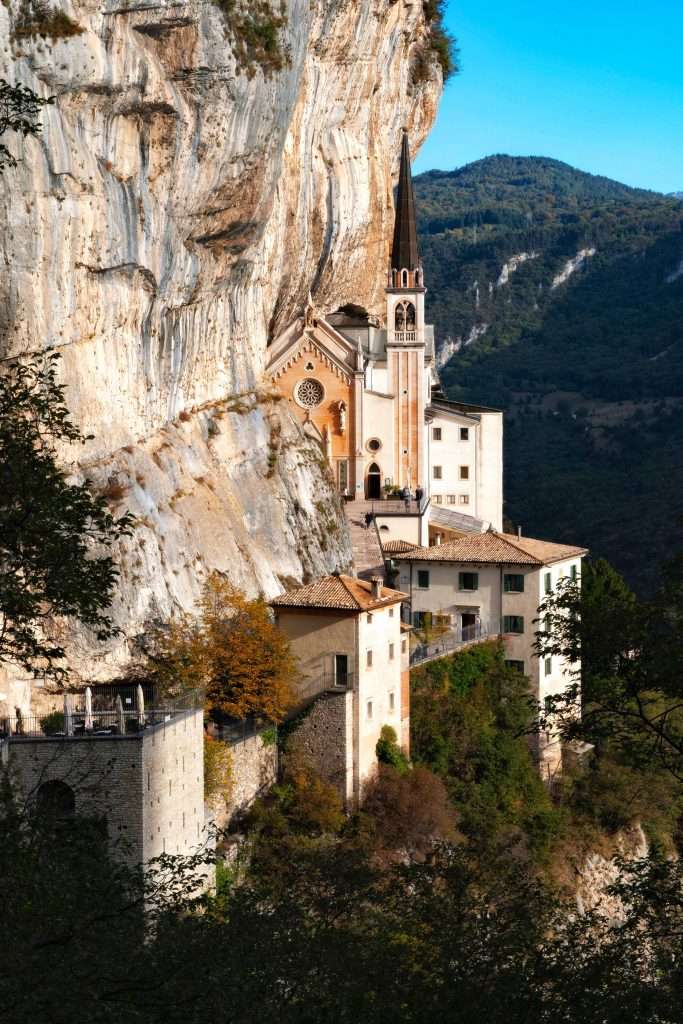 Strolling in a vintage rental car.
The month of November on Lake Garda offers suggestive views without the Augustan crowd. A great idea to fully enjoy free roads and colorful nature is to rent a vintage car. A blast from the past for tourism in slow mode. Find all the info by clicking here.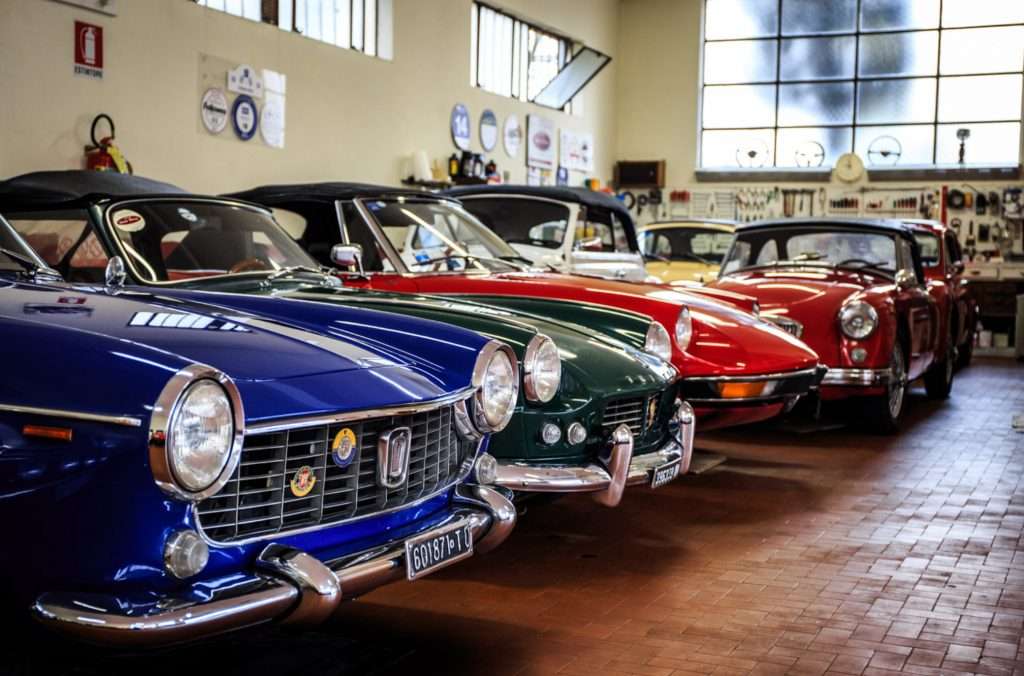 Personalized wine tours in Valpolicella.
November is the ideal month to enjoy the pleasures of the table without the summer heat. Valpolicella is the undisputed queen, both for the beauty and culture of the area, and for the numerous and renowned wineries it hosts. One way to visit it is to do it through unconventional itineraries that only local guides can know. They will show you the true hidden wealth, customizing the tour according to every need. For info on how to organize click here.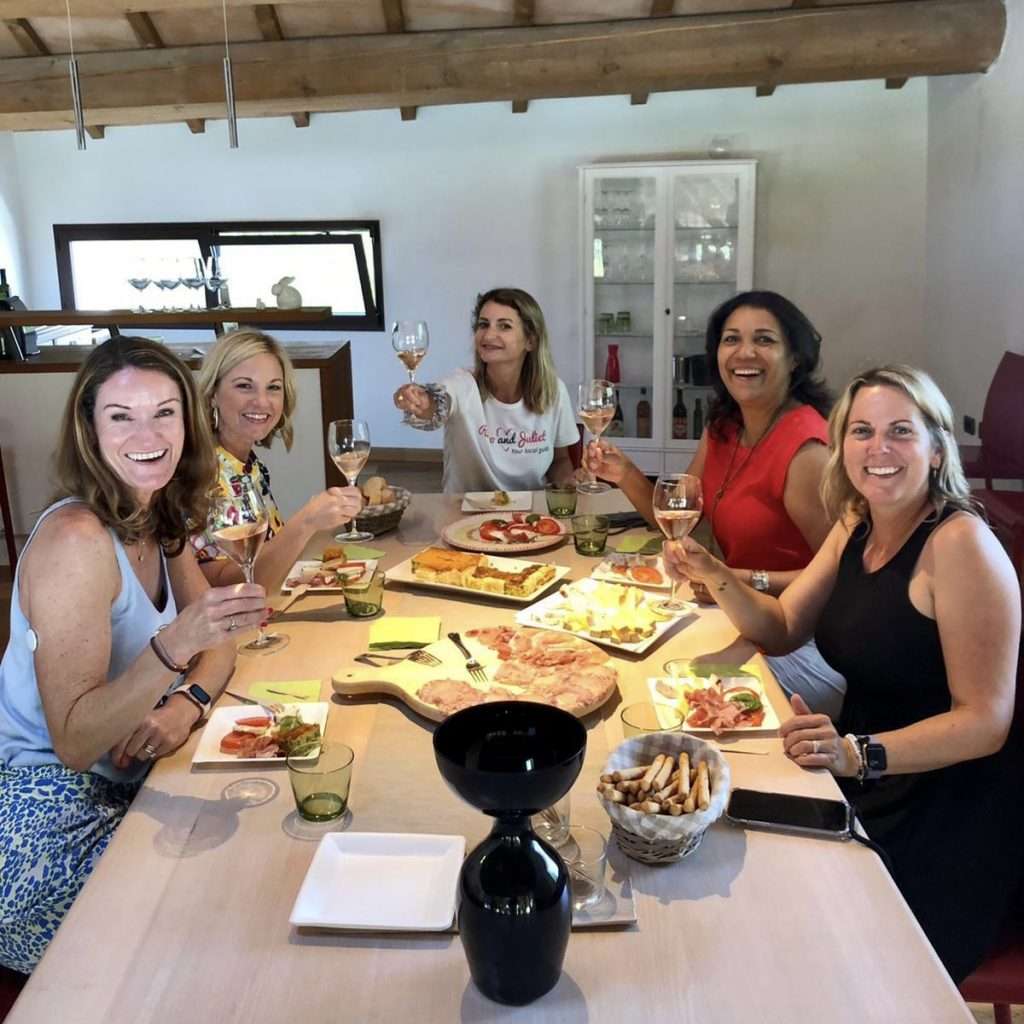 Where to sleep on Lake Garda.
If events interest you and you would like to spend a few nights in the beautiful area of Lake Garda, here is a list of the best accommodations available!
Where to eat on Lake Garda.
You know, there is no better occasion than a trip or a vacation to taste the food and wine specialties of the area; so here is a list of the best places to eat in the Lake Garda area!
Experience on Lake Garda.
The Lake Garda area also offers wonderful activities to have fun, relax and spend excellent quality time; here you will find a list of the best experiences to try on Lake Garda!
If you would like to give us some feedback on the things to do that we have recommended, your opinion is always important to us.
See you next time dear Outdoors!