Dear parents, having a newborn baby in your arms certainly requires more care, but it certainly doesn't take away from the possibility of taking beautiful and peaceful walks to discover the area.
This small handbook will give you some inspiration to take a few nice rides with your toddler, in complete serenity and usability for the wheels of a normal stroller.
The narrow streets behind the house, let's keep them for when we have less time, and let's enjoy this "new life"!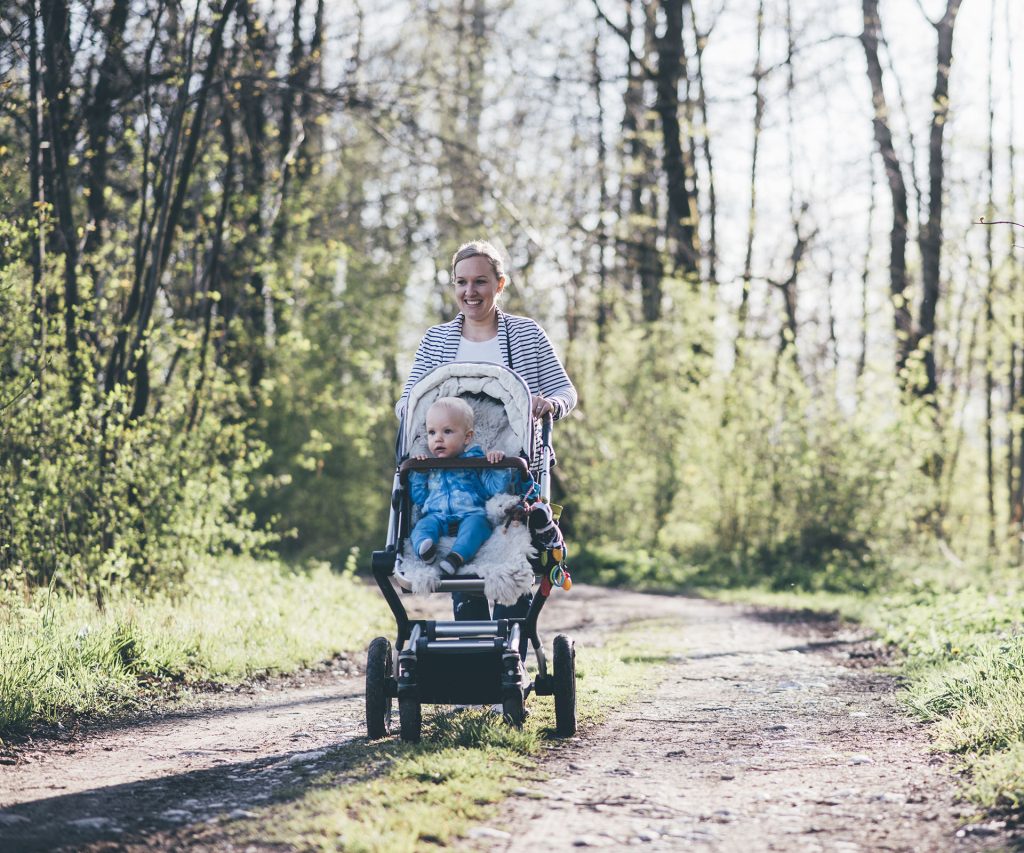 Here is our top list with the stroller on Lake Garda and inland:
With the stroller in Parco Giardino Sigurtà.
The Parco Giardino Sigurtà is a spectacular naturalistic park located in Valeggio sul Mincio, a few km from the Veronese shore of Lake Garda, near Peschiera del Garda and the famous Borghetto sul Mincio. You can walk around its shaded and flowery avenues, from March to November, and also stop to feed and cuddle yourself by spreading a blanket on the lawn in full picnic style, or take a seat on one of its beautiful benches. For more info click here.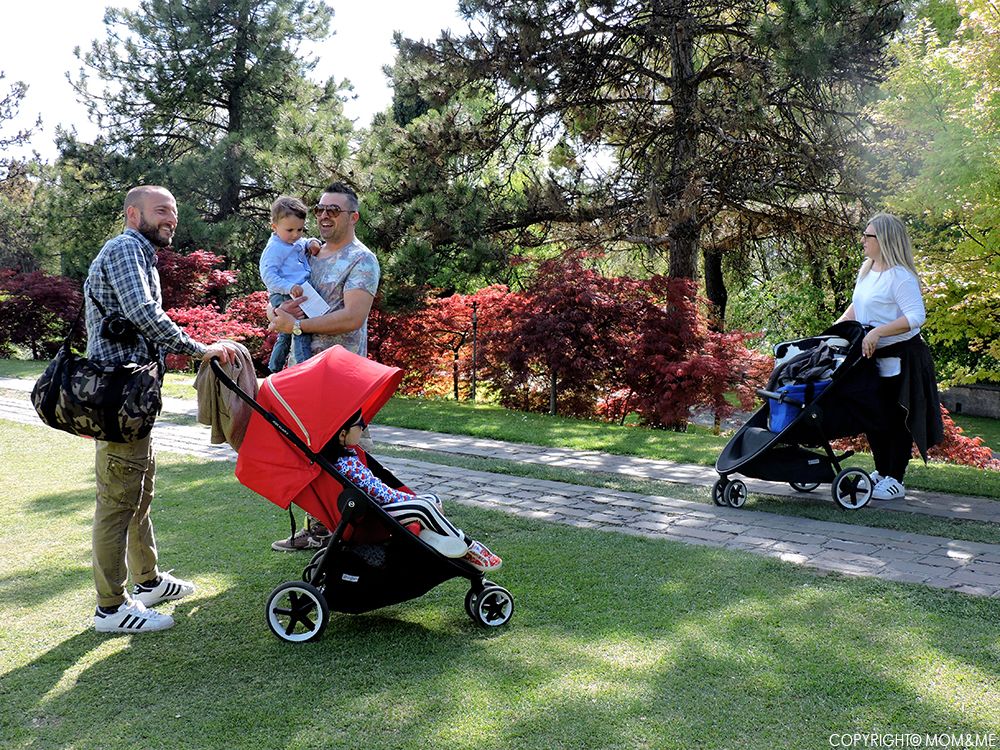 With the stroller on the panoramic cycle-pedestrian paths.
The cycle/pedestrian paths that we are showing you have these characteristics in common: beauty of the landscape and comfort.
Let's start with the most famous lake views: Lazise-Bardolino-Garda (here you will find benches for resting, kiosks and bars), Castelletto di Brenzone-Navene di Malcesine (the longest of all, we recommend the first stretch that starts from Castelletto di Brenzone – park in front of the cemetery – and head north from village to village (there are benches, bars and restaurants in every marina), Limone sul Garda (however, we point out that starting from the town center the first stretch is uphill and that there are no benches along the journey).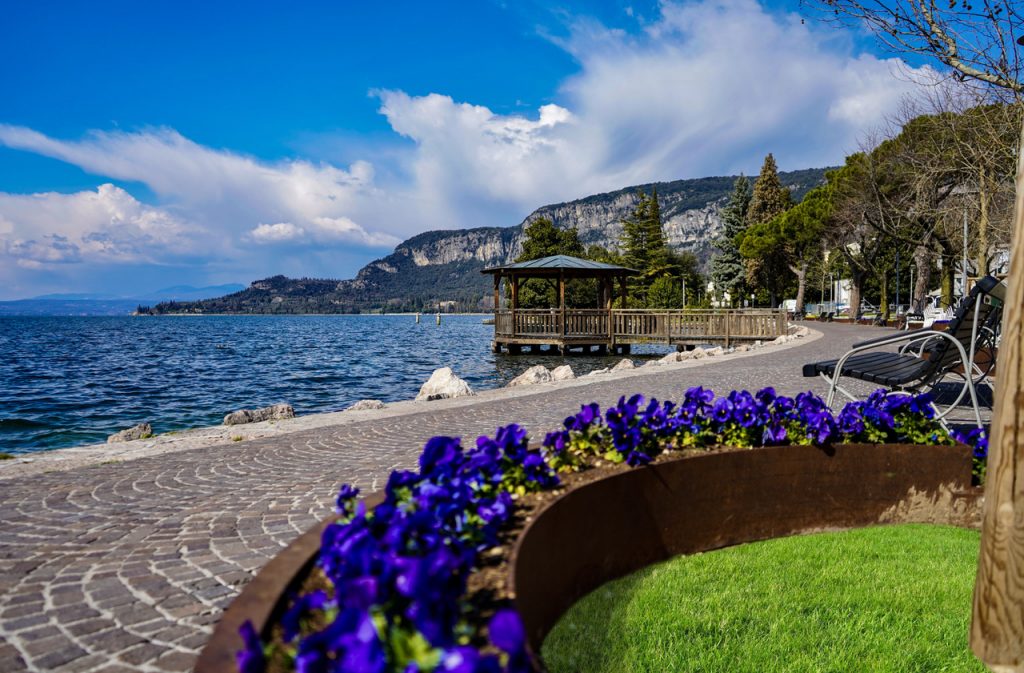 You can also find a very suggestive walk on the Val d'Adige cycle and pedestrian path. We advise you to park in Volargne (hamlet of Dolcè – VR) in the parking lot of the parish church of San Martino di Tours (Via San Martino 27 – Volargne VR) and from there take the cycle/pedestrian path along the Adige river.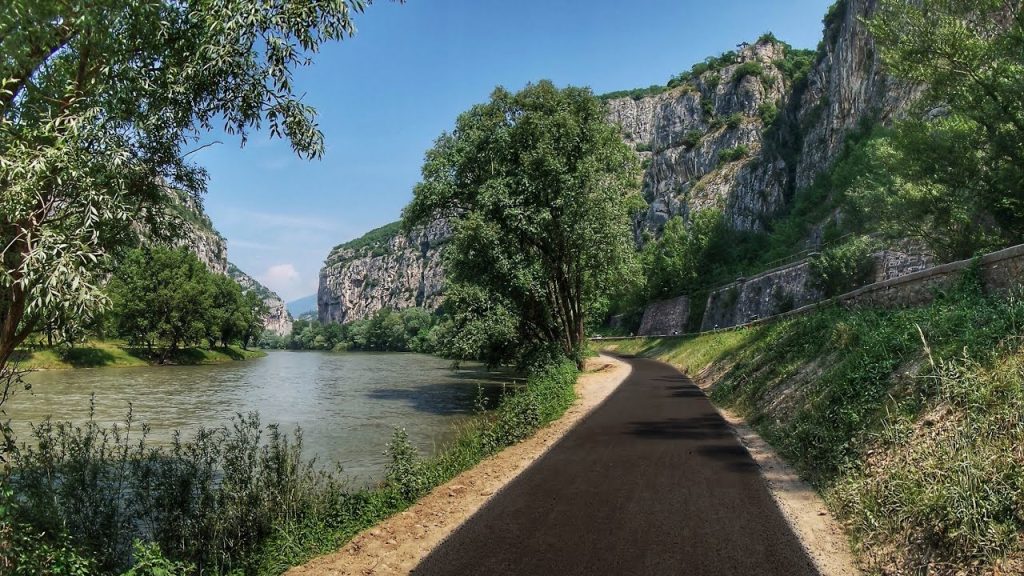 Finally we find the Pontoncello Park. It is a protected area along the Adige river which is located between Giaron (San Martino Buon Albergo – VR), Ausetto (San Giovanni Lupatoto – VR) and Pontoncello (Zevio – VR), from which it takes its name. A natural oasis in which to relax next to the river. We advise you to park in San Giovanni Lupatoto at the Parco all'Adige at the end of Via Porto. From there the beautiful walk starts.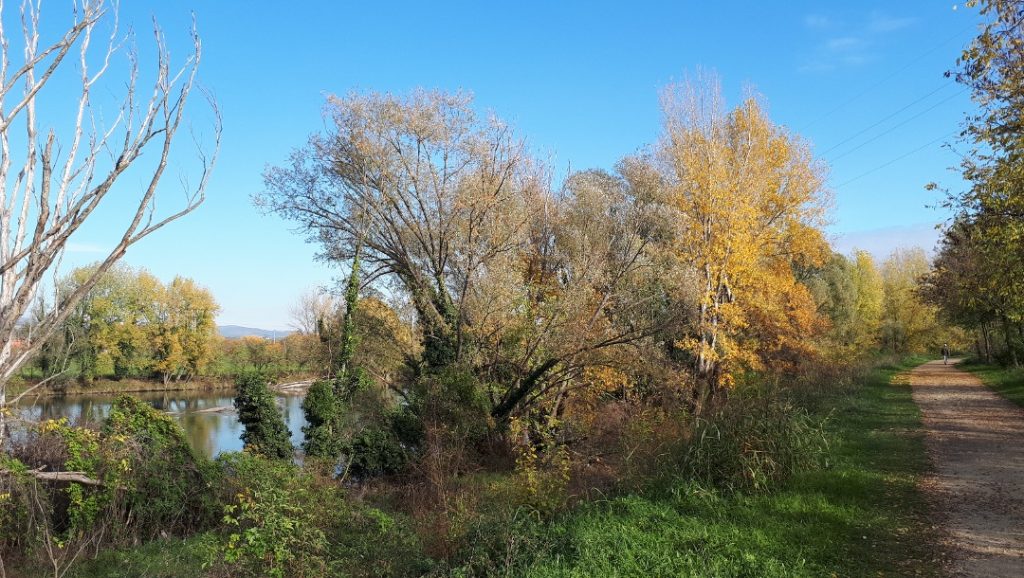 With the stroller on peculiar Lakefronts.
It goes without saying that all the beautiful towns on Lake Garda have their own lakeside promenade for strolling. Those that we indicate here are some panoramic lakefronts that offer long walks that can be enjoyed all year round.
First of all we send you to Punta Grò, a natural oasis with an intact charm located not far from Sirmione (BS), where you will find benches and a kiosk.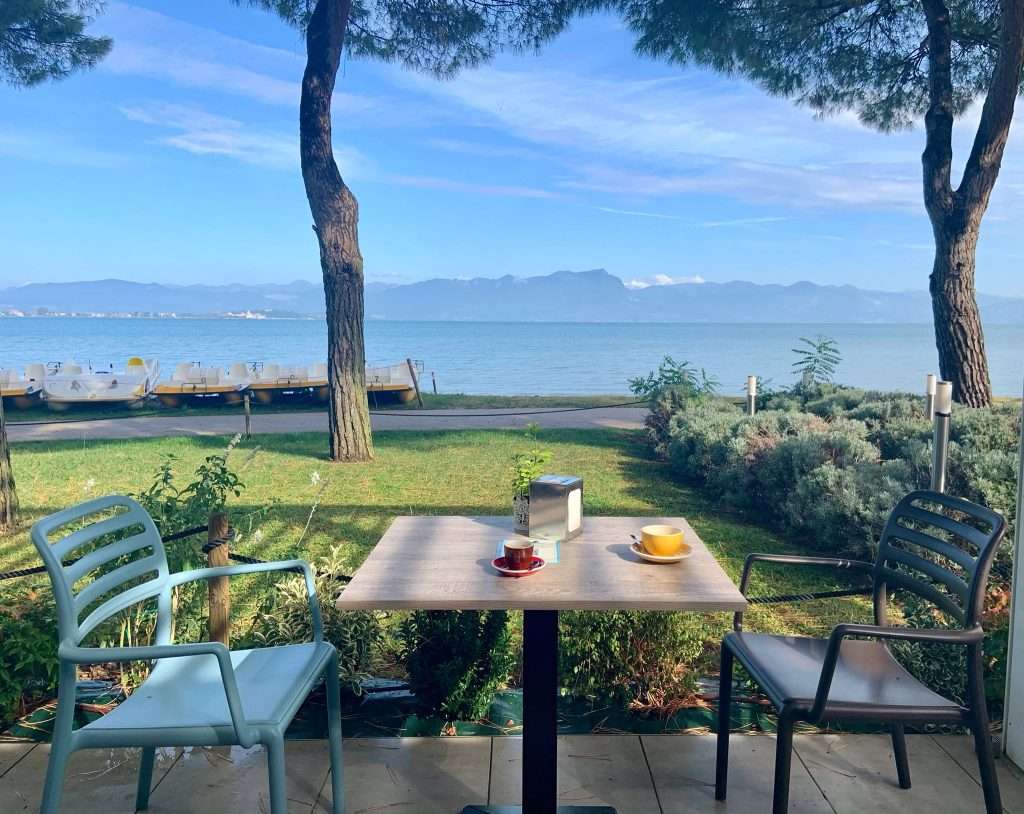 Then we suggest a wonderful walk on the mouth of the Sarca river. You can park your car for free at the Lidl supermarket in Torbole sul Garda (TN). From there the lakeside route starts towards the center of Torbole, with the bridge that crosses the Sarca river, the main tributary of Lake Garda.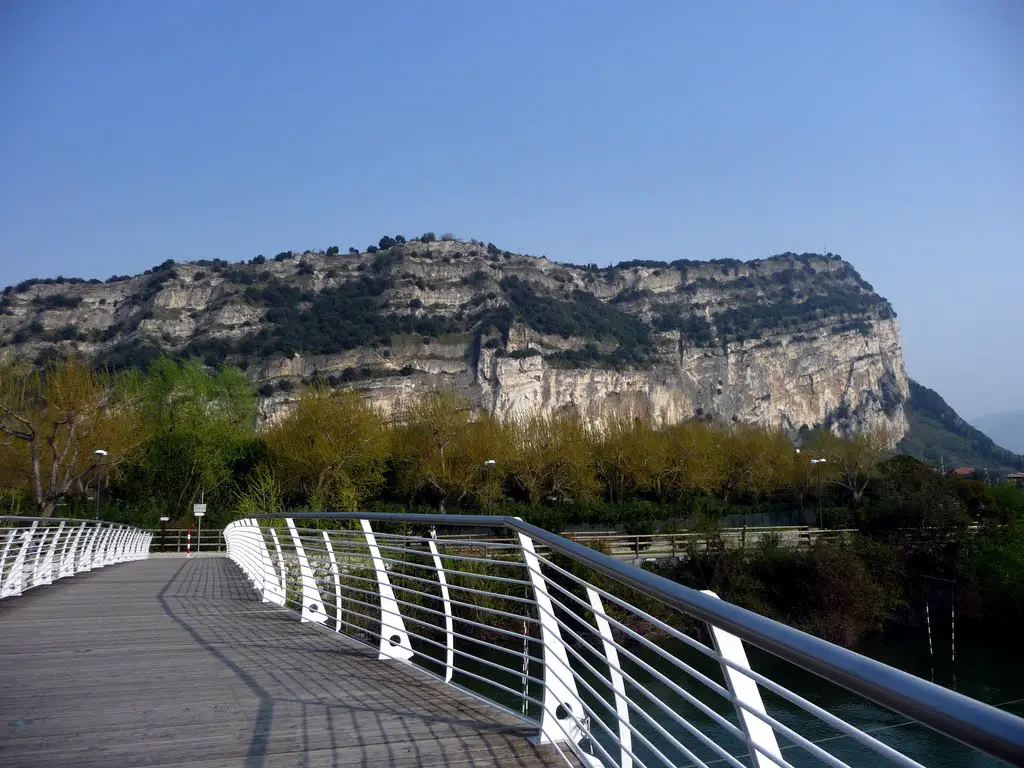 Finally, we would like to point out the lakefront of Toscolano Maderno: wide, super panoramic, long and full of bars, restaurants and benches. Park at the Rosa Parking (Piazzale Marinai d'Italia – Toscolano Maderno BS) and from there continue north past Maderno and arriving as far as the ancient port of Toscolano.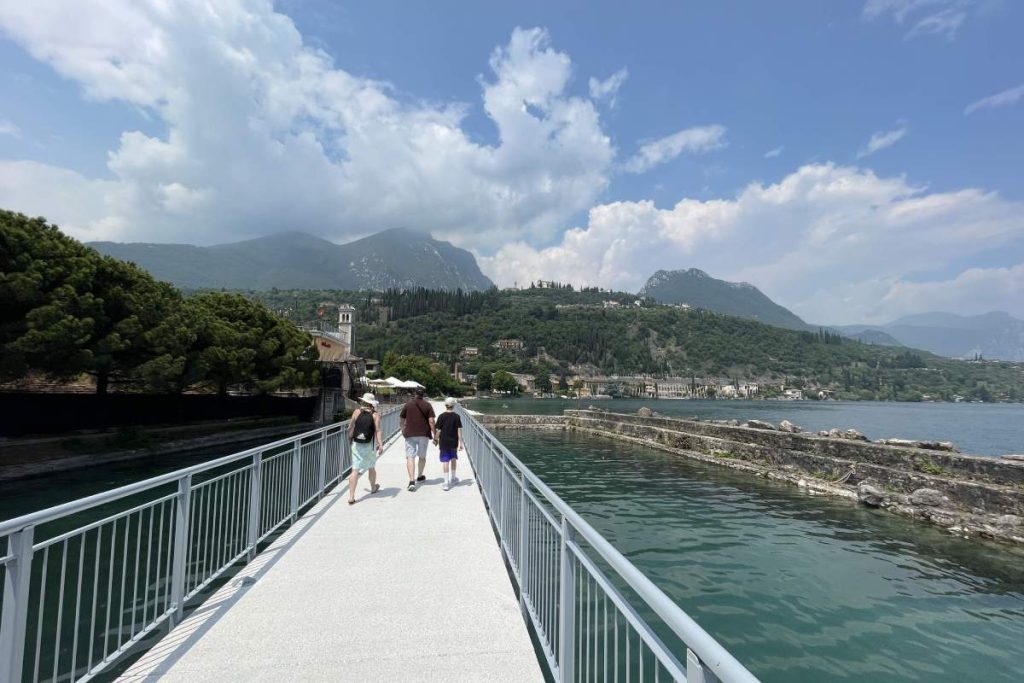 With the stroller to the Valle delle Cartiere.
Valle delle Cartiere is a fascinating gorge that houses the ruins of ancient paper mills, the Paper Museum and all the history that has shaped the territory of Toscolano Maderno (BS). A comfortable paved path and a romantic kiosk/bar with every comfort, also equipped with a changing table for diaper changes. For more info click here.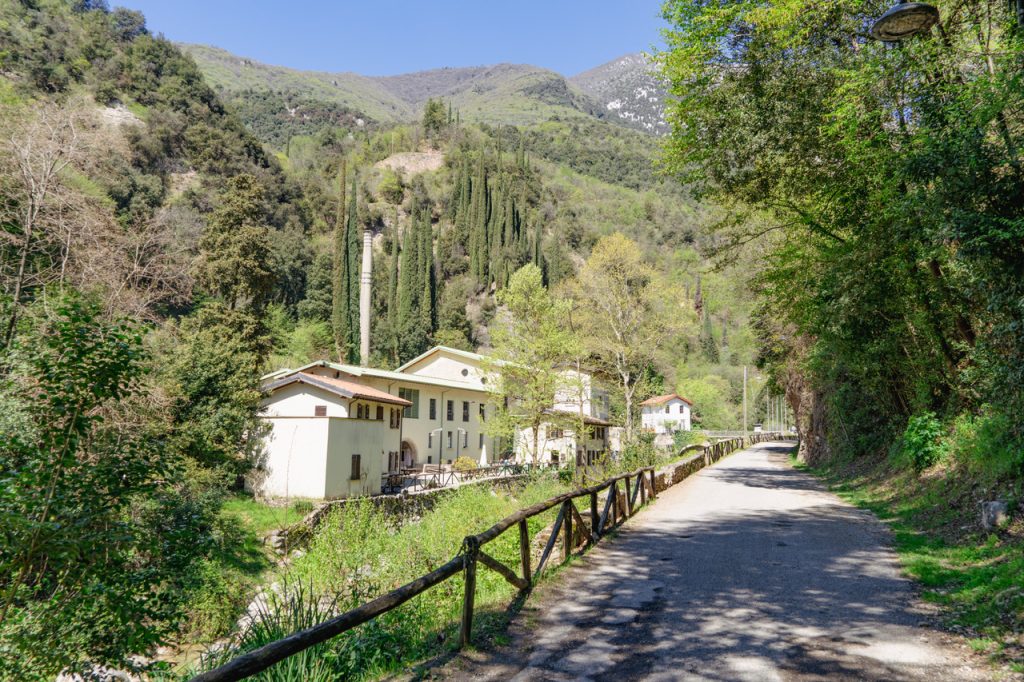 With the stroller on Monte Baldo.
Take the Malcesine-Monte Baldo cable car and climb to the top. Once there, turn left to take the path along the plateau with breathtaking landscapes over the whole of Lake Garda and the peaks that surround it. On site there are bars and huts with any comfort.
Given the altitude of about 1800 meters, before going we recommend that you always hear the opinion of your pediatrician.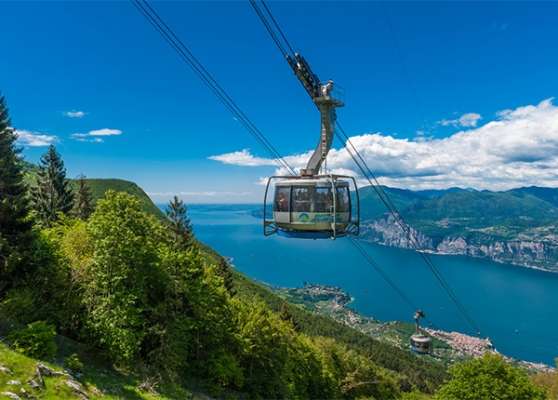 With the stroller in Alta Lessinia.
Being a large plateau, in some places Lessinia is well suited for trips with a stroller.
We advise you to arrive in Erbezzo (VR) and from there continue to the Castelberto refuge.
After a few km the road becomes a dirt road until it leads you to a sign forbidding motor vehicles to continue, with a small parking lot next to it. Park and continue on foot for 1.5 km and about 60 m in altitude, uphill on the outward journey.
You will arrive at the beautiful Castelberto Refuge (1660 m), a former military barracks from 1915, located on the old Austro-Hungarian border. You can eat local specialties such as Cimbrian gnocchi or polenta with cold cuts and cheeses, or even take a simple snack break with a good homemade cake or a cold beer.
If you feel like walking twice as much (about 3.2 km one way), instead park your car at Malga Lessinia (it is located at the beginning of the dirt road) and continue on foot immersed in the beautiful landscape. You will pass the Ridotto di Malga Pidocchio and many, many peaceful grazing cows!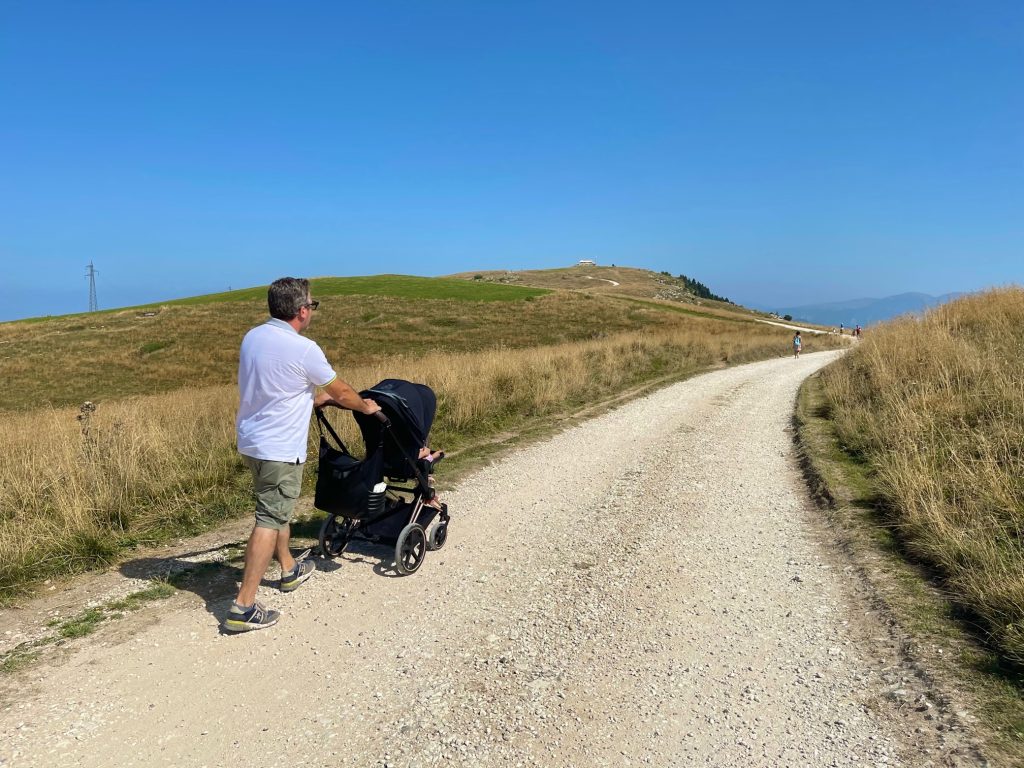 With the stroller to the Lamar Lakes.
Dominated by Mount Paganella in Trentino, these lakes are two small pearls of crystalline water surrounded by beech woods and iridescent rocks, at an altitude of 714 m: further south we find Lake Santo and towards the north Lake Lamar. Lago Santo is surrounded by an easy path that runs along its perimeter, which can be enjoyed by all. For more info click here.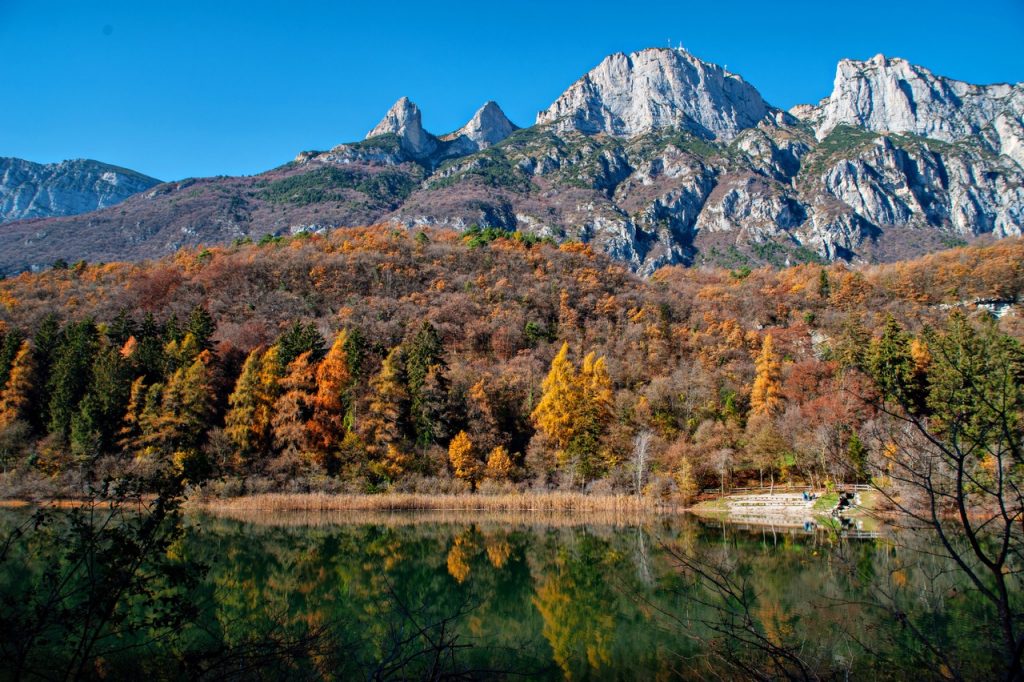 With this nice list of outings you will be able to observe your little explorer sitting comfortably in his stroller and realize how healthy this parenthesis of peace and beauty is for everyone, young and old.
These first walks will be just the beginning of many adventures and discoveries that await you along your journey together, in timeless magic.
See you next time dear Outdoors!
Silvia Turazza – Garda Outdoors editorial staff