The Easter holidays, combined with the warm season that is pressing, are always an opportunity to organize a trip or a weekend out of town. Whether it is "… Easter with whoever you want", alone or with the family, the important thing is to dedicate time to make us feel good. Here are our ideas for happy hours!
Excursions with picnics on Lake Garda.
Let's start with an economical and fun idea: the picnic! Lake Garda, with its mild climate, offers many places in which to spread out a nice blanket, eat with friends and soak up the first sun. First of all we mention the beautiful beaches along all the coasts and then, if you want to combine a nice trekking or walk, we invite you to discover our Trekking – bike & sports box where you can find the ideal route for you. Another wonderful place where you can have a picnic is Parco Giardino Sigurtà in Valeggio sul Mincio (VR) and finally, if you want to have a gourmet picnic with typical local products bought in renowned delicatessens, bakeries and take-away click here.
Finally, we recommend a magical place where you can combine a picnic in the vineyards with a tasting of Valtenesi wines: Cantina Conti Thun.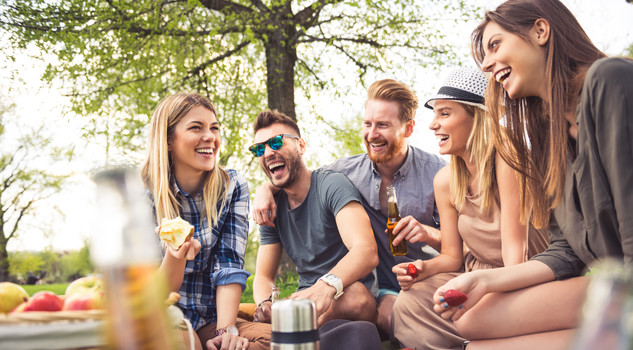 Climb to the top of Monte Baldo with the cable car.
Mount Baldo, king of Lake Garda, is undoubtedly the ideal destination to enjoy a breathtaking view that sweeps between the blue of the lake and the mountains that embrace it. For the Easter holidays, the Malcesine – Monte Baldo cable car reopens to allow you to climb to altitude (1800 m) on its 360 ° rotating cabins and maybe touch the last flashes of snow! At the top you will find huts where you can enjoy excellent local food and lots of walks for all levels of training.
The southern part of Monte Baldo can also be reached with the convenient Prada-Costabella cable car, a slow and open-air way of enjoying the wonderful Baldo native nature and a spectacular view of the southern part of the lake.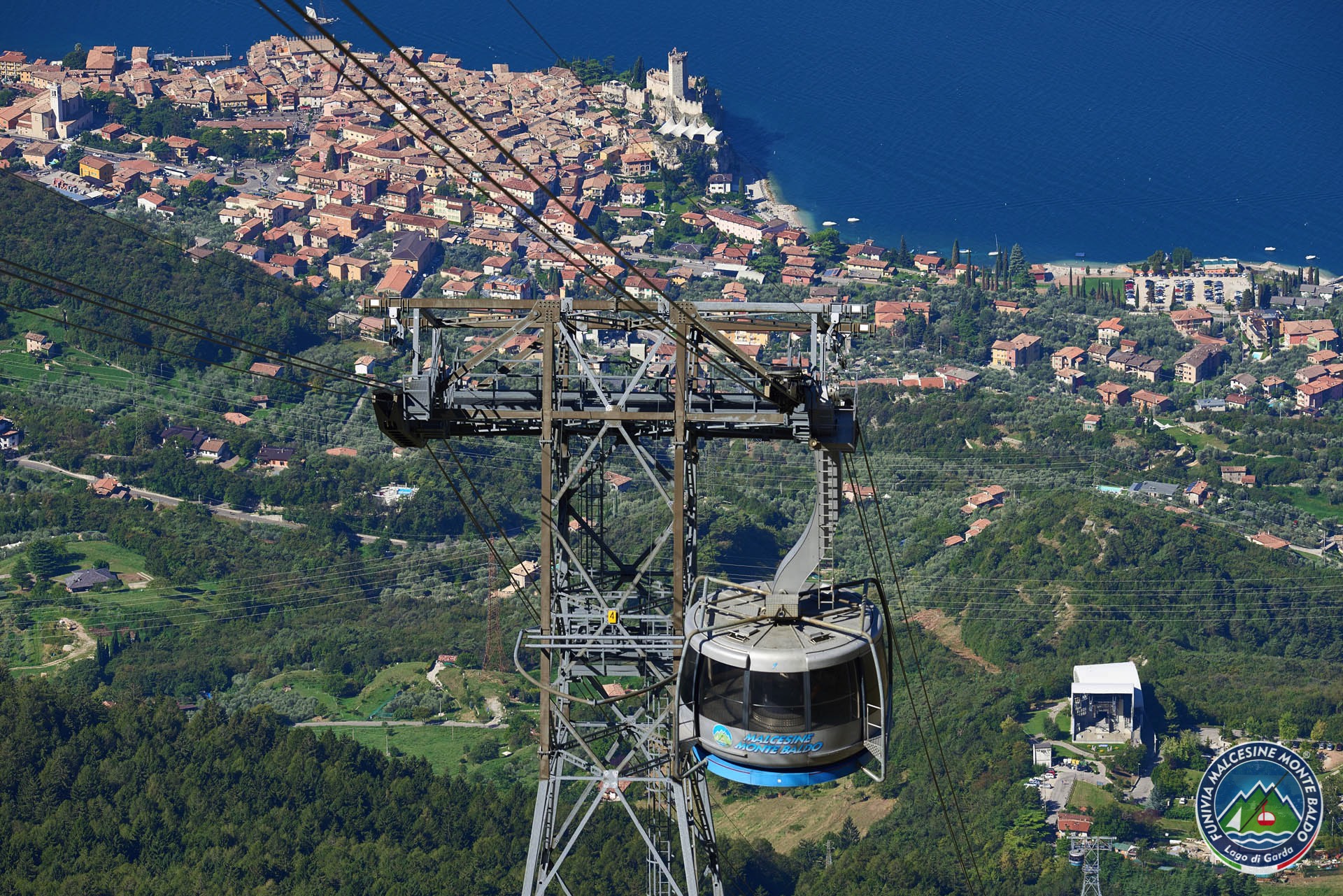 Easter traditions on Lake Garda.
As in all of our beautiful Italy, Lake Garda is also dotted with customs and traditions typical of the Easter period.
We report the spectacular living Via Crucis that on Good Friday is staged in Brenzone sul Garda (VR). The procession starts from Castelletto di Brenzone and reaches the hamlet of Biaza. Another very scenic Via Crucis is also held in Pomponesco, one of the most beautiful Mantuan villages in Italy.
The town of Bardolino dresses up during Easter by setting up typical markets and floral sets.
In Pieve di Tremosine, on Easter Sunday, the ancient game "S-ciapì" kicks off, where two contenders hold a hard-boiled egg each (decorated with herbal or peel infusions), with which they must try to break the opponent's while keeping one's own intact. There are also stalls with a vast gastronomic offer.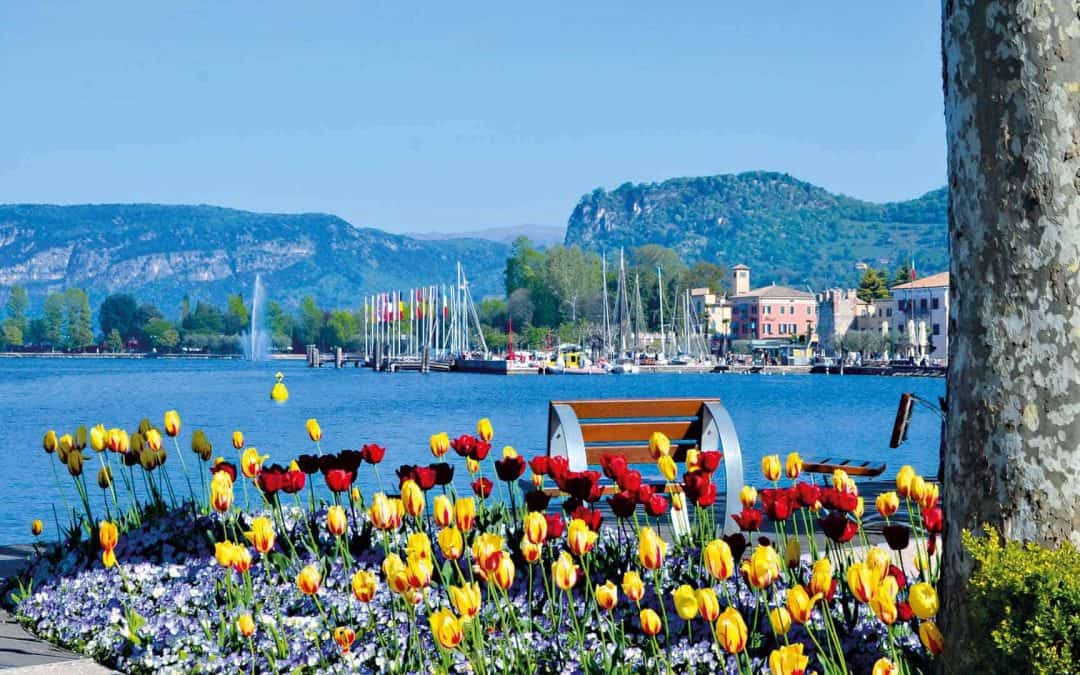 Motorbike tour of the 5 lakes.
Easter on two wheels is definitely a great way to celebrate. We offer you a beautiful 3-day and 2-night tour in which you will not have a moment of boredom alternating between lakes and nature: Lake Garda, Lake Tenno, Lake Ledro, Lake Idro, Lake Valvestino.
Day 1. Departure from Riva del Garda (TN) towards Lake Tenno – 11 km (about 15 min). Stop and restart towards Lake Ledro – 20 km (about 25 min). Overnight at Lake Ledro.
Day 2. Departure to Lake Idro – 30 km (about 35 minutes). Stop and restart towards Lake Valvestino – 32 km (about 45 min) and then back down on Lake Garda to Gargnano (BS) – 15 km (about 25 minutes). Overnight in Gargnano (or neighboring towns).
Day 3. Restart on the SS45bis in a southerly direction (towards Salò / Desenzano) to cover the entire lake perimeter up to Torbole sul Garda (TN) – 110 km (about 1 hour and a half).
This tour has been proposed on the basis of 3 days, on which you can build intermediate stops at your convenience between all the towns and cities of Lake Garda. Contact us for any advice you need!
We also recommend a click to find out which are the best bars for motorcyclists on Lake Garda.
Contact us for any advice you need!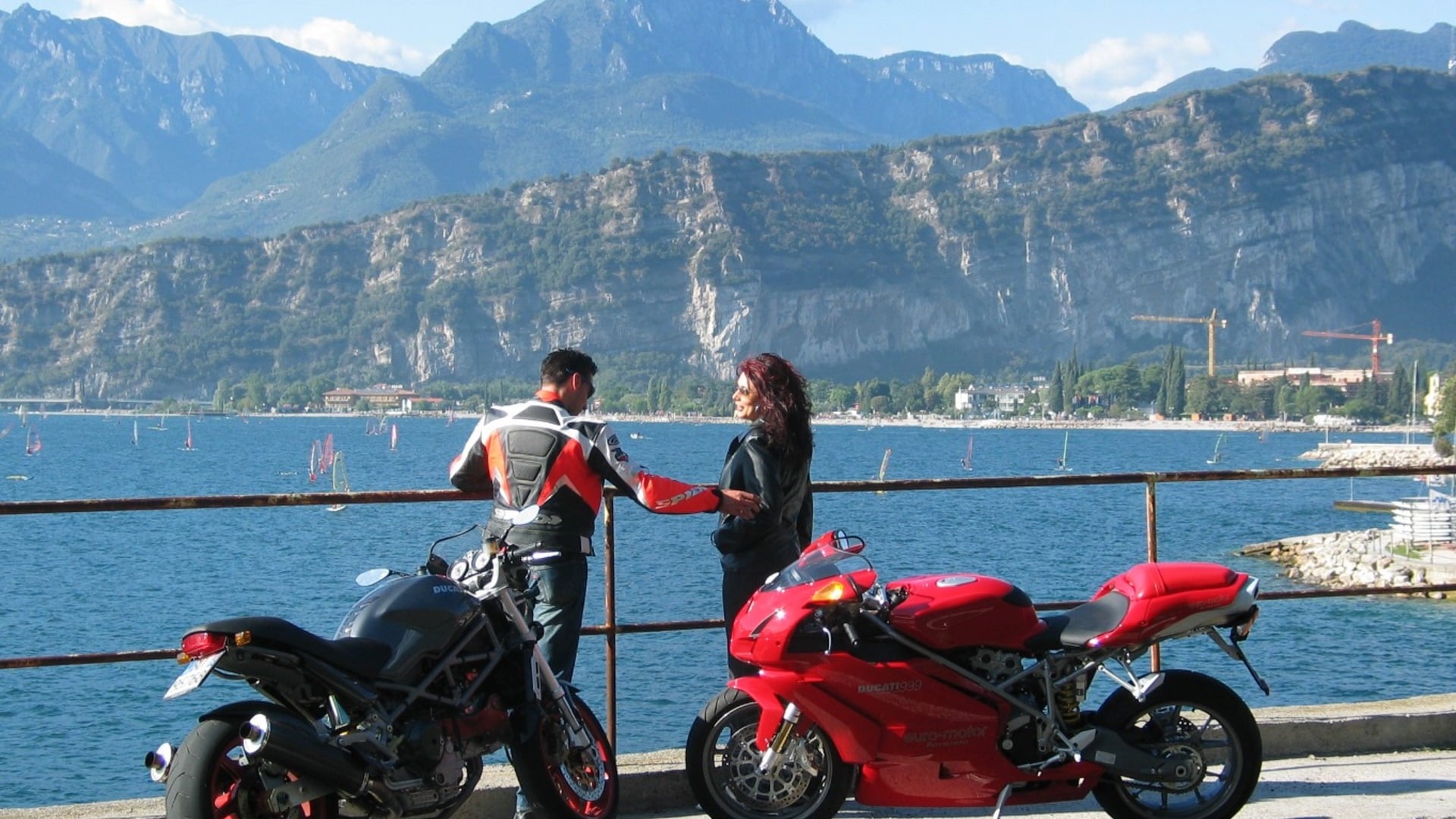 Easter with children.
The Easter period also coincides with the holidays of the little ones, an ideal opportunity to organize something exclusive for them. Based on their aptitudes, you will find all our suggestions and many original ideas divided into various categories. Click here.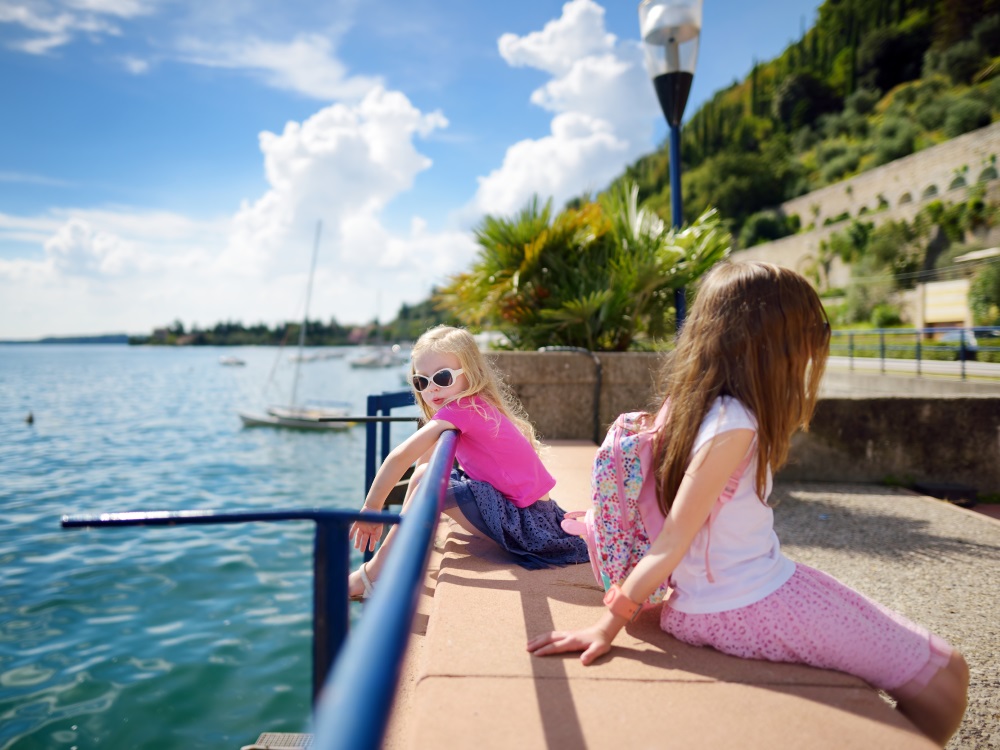 Finally, we recommend that you also take a look at our article "events and what to do in spring", you will find many other ideas and all the season openings updated for the current year.
See you next time dear Outdoors!
Silvia Turazza – Garda Outdoors editorial staff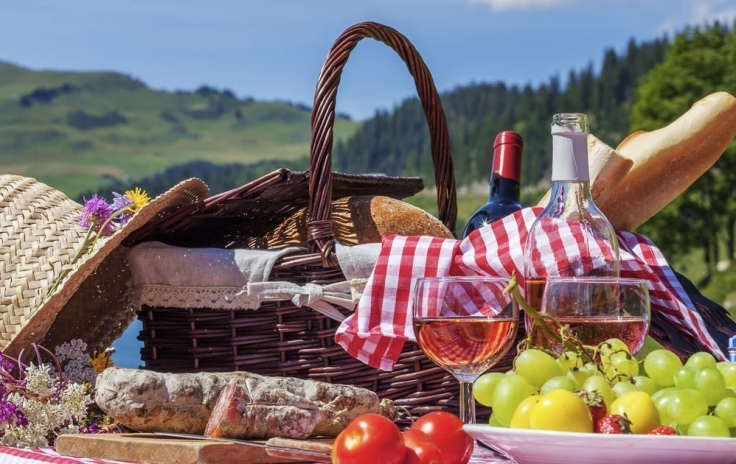 Where to sleep – Where to eat – Experiences on Lake Garda.
On Lake Garda there are many structures in which to stay, from small and well-kept B&B's to resorts with wellness centers and beauty services, in the section dedicated to hotels find all the information you need to find the most suitable accommodation for you.
The same goes for restaurants, at this link you will find our selection of restaurants on Lake Garda. Remembering that Lake Garda offers several starred restaurants and the quality of the culinary offer is very high.
There are many activities and experiences you can do on Lake Garda, so we recommend you visit the section dedicated to experiences in our magazine by clicking here.