Summer on Lake Garda: in this article we collect all the main events organized from June to September 2022. There really is something for everyone!
We also invite you to visit our homepage. You will find 9 boxes in which we have divided by categories the various things to do and see on Lake Garda and its cities: Verona, Brescia, Mantua and Trento. There you can be inspired to freely organize your stay and trips out of town by choosing between sports, culture, countries, events, food, beaches, family and wellness.
Don't forget to also look in our experience section! You may find yourself experiencing something original and unexpected.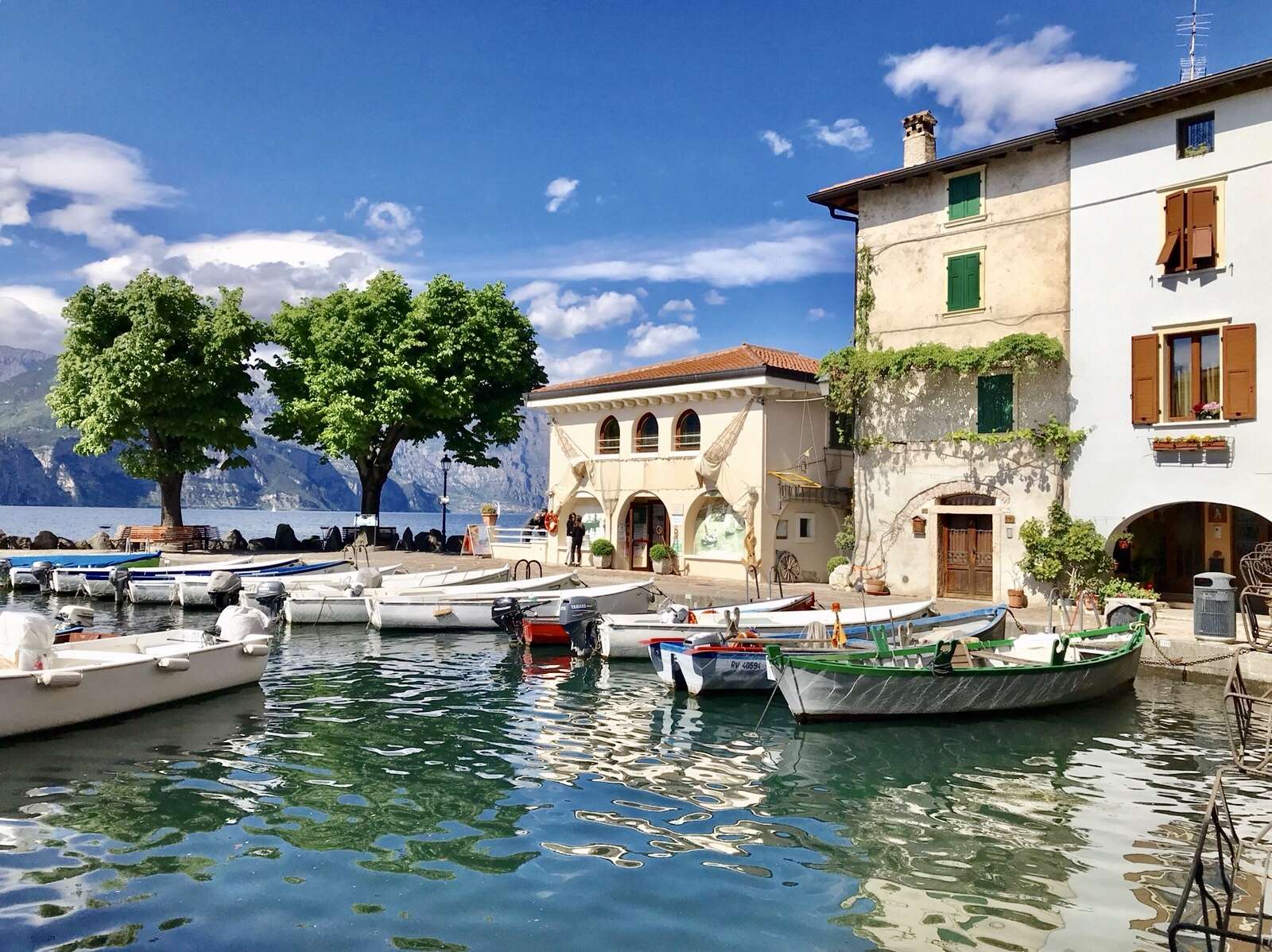 Events, food and wine, exhibitions and concerts.
"Bansky is who Bansky does! An unconventional Street Art Exhibition "- Desenzano del Garda from 10 April to 17 July 2022: at the Castle of Desenzano del Garda (BS) this exhibition will open to the public on Sunday 10 April. The exhibition will not only present the famous Bristol artist, but also some of the main protagonists of the international Street Art scene such as Keith Haring, Jean-Michel Basquiat, Obey, Invader, Ron English, Anthony Lister, Mason Storm, Mark Dean Veca, Martin Whatson , Donald Baechler, Paul Kostabi, D * Face, KayOne, MR. Wany, Sandra Chevrier, Icy and sot, Hama Woods, Vhils, Ben Eine, Thetan one, Solomostry, Slog 175, Skaione, Cizerocentodieci, Evyrein.
Malcesine Music Festival – Malcesine from 14 May to 26 August 2022: the Malcesine Music Festival will take place over 10 days; it will be a 'widespread' festival as each day will be characterized by a variety of events, all with free admission, in various locations.
Joe Oppedisano Private Portraits – Garda from 28 May to 23 June: photo exhibition by the artist Joe Oppedisano at Palazzo Pincini Carlotti (Via A. Rudini Carlotti, 5 – Garda). Free Entrance.
Streets Talk – Padenghe May 28-29 and June 3-4-5 2022: streetart exhibition with Italian and international artists from 10:00 to 20:00.
Mostra "Stravaganze Imperiali" – Simione c/o Grotte di Catullo from 2 June to 30 July 2022: 36 evenings that come to life from sunset to midnight. Eight maxi light multimedia installations by the artist Vera Uberti and as special guest David LaChapelle. Aphrodisiac Food Experience with an exclusive dessert by chef Andrea Mainardi and an accompanying cocktail spirit.
Custoza Doc Wine Festival – Custoza from 10 to 12 June 2022: big party in Custoza to celebrate the Custoza Doc. Three days of good food, sporting events, music and tastings.
Opening of the Opera Festival 2022 – Arena di Verona 17 June 2022: the 99th Arena di Verona Opera Festival presents 46 unique evenings in the largest open-air opera house in the world, in the name of opera with its grandiose shows and the best international voices.
LA FESTA DELLE FATE – Garda from 17 to 19 June 2022: the Fairy Festival is a fantasy event which, thanks to a magnificent natural scenery given by Lake Garda, offers its visitors a dream atmosphere between myths and legends of Celtic and Norse cultures, awakening the child within us and dragging him once again into the enchanted world of spirituality and intrinsic harmony of nature.
Waiting for dawn at the Lido – Lido di Padenghe 19 June 2022 at 5:00 am: live music with the "Kairos" quartet + breakfast included. Admission 5 euros.
TENER-A-MENTE Festival – Gardone Riviera from 25 June 2022 to 25 July 2022: prestigious concerts and shows will be held in the splendid lake view amphitheater of the Vittoriale degli Italiani including Alessandro Bergonzoni, James Blunt, Paolo Nutini, Diana Krall and many others.
Shows at the Roman Theater – Verona from 1 July to 15 September 2022: a precious program of theater, dance and music, which confirms Verona as an excellence in the Italian cultural panorama, in a Roman Theater which, after two years of restrictions, returns to full capacity.
Concert by Elisa "Back to the future live tour" – Torbole 6 August 2022 at 21:00: in the splendid natural scenery of the mouth of the Sarca, Elisa will stop for her green tour.
NOTTI MAGICHE A CAMPO – Campo di Brenzone 9 and 10 August 2022: the magic of the night is given by the extraordinary combination of the history that reigns in the ancient medieval village of Campo (reachable only on foot with a beautiful walk) and music of quality that you listen to lying on the grass, looking at the shooting stars. One of a kind event!
Aperitif under the stars – Bardolino 10 August 2022: food and wine stands and fireworks display on the water. Entrance fee.
TRICOLORE ARROWS Show – Desenzano 10 September 2022: the highly anticipated Frecce Tricolore, pride of our Italy, return to Lake Garda!
FESTA DELL'UVA – Soave from 16 to 18 September 2022: Soave, the "village of 2022 italian villages", dresses up in its beautiful historic center to celebrate its renowned wine.
Paths of Flavors – Tremosine 17 September – 24 September – 8 October – 22 October 2022: 4 dates to taste fish, horticulture, fresh pasta and saffron, walking to discover the territory.
Grape and Wine Festival – Bardolino from 29 September to 3 October 2022: the 91st edition of this renowned festival, which animates the center of Bardolino in the last days of the summer season, is characterized by numerous events and shows. During the five days of celebration, the following stand out among the proposals: evening musical concerts, food and wine kiosks, promotional stands of Bardolino wine, guided tastings by the Consorzio Tutela Vino Classico DOC, parades of marching bands, theatrical performances, conferences, meetings on the theme of wine , exhibitions of the best grapes and the best Bardolino wine.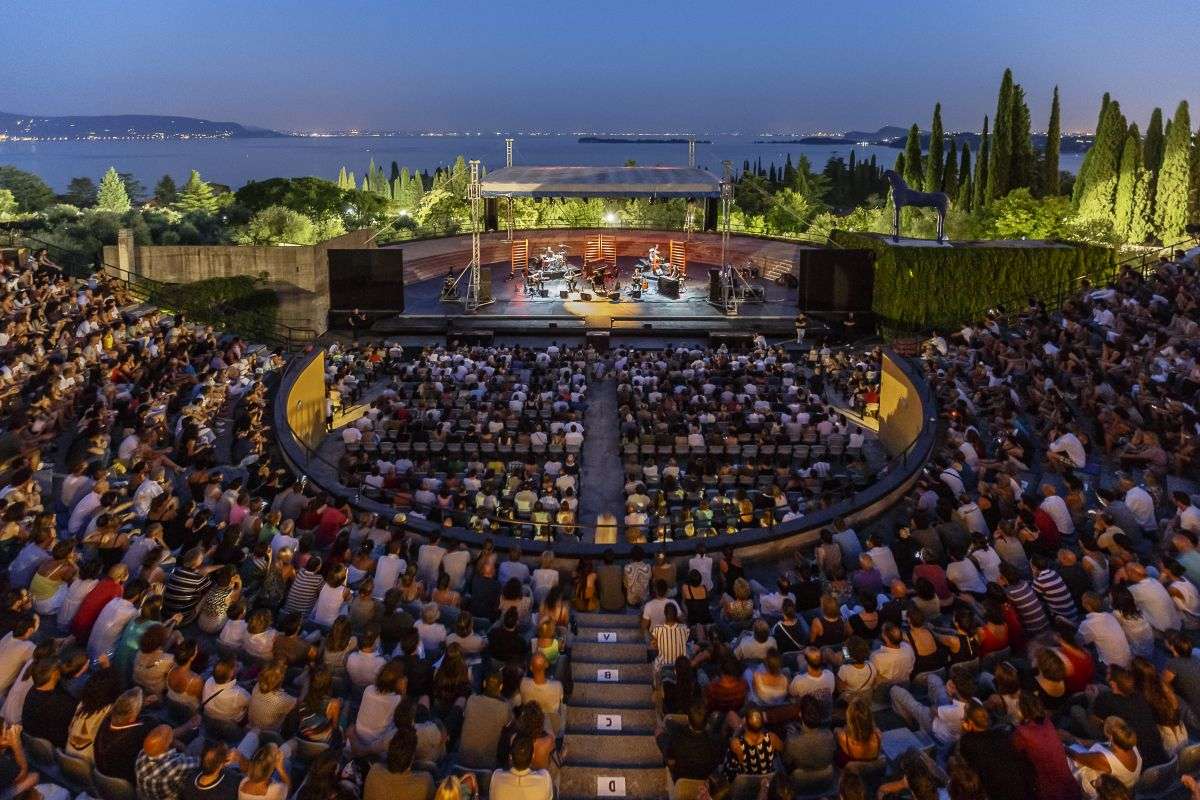 Sport events.
BAM – Mantua from 10 to 12 June 2022: eat, drink, pedal, dance and then start over! 3 days in the beautiful lakeside of Mantua.
WIND FEST Champion – Tremosine Champion 11 and 12 June 2022: from 8:00 to 18:00 a widespread fair dedicated to the wind with various events dedicated to kitesurfing, wingfoil, windsurfing and sailing.
Ledro Sky – Senter dele Greste – Mezzolago 12 June 2022: second official test of the "La Sportiva Mountain Running Cup 2022" circuit, valid as the 10th edition of the Valle di Ledro Trophy.
International Triathlon – Bardolino 11 June 2022: multidisciplinary endurance sport in which the athlete covers in order one swimming, one cycling and one running test, without interruption, Triathlon is fun, health, challenge with oneself, business and harmony with nature.
1000 Miglia 2022 – Brescia 15 June 2022: after the departure from Brescia the cars will head towards Lake Garda, first Salò then Desenzano del Garda and Sirmione from where they will parade through the Sigurtà Garden Park and Mantua.
SWIM THE ISLAND – Sirmione 25-26 June 2022: a spectacular open water swimming competition.
LedroMan Thriathlon Sprint – Pieve di Ledro 10 July 2022: at 2.15 pm, the 9th edition of the LedroMan Sprint Triathlon will be staged.
ROCKMASTER Festival – Arco 29 July 2022: this year too the most skilled climbers in the world will compete on the walls of the Climbing Stadium in Arco (TN), in the two specialties KO Boulder and the legendary Lead Duel. Spectacular race!
Gorla Trophy – Bogliaco 3 September 2022: spectacular sailing regatta towards Upper Garda and back.
72nd Centomiglia – Bogliaco 3-4 September 2022: the most important sailing regatta on Lake Garda.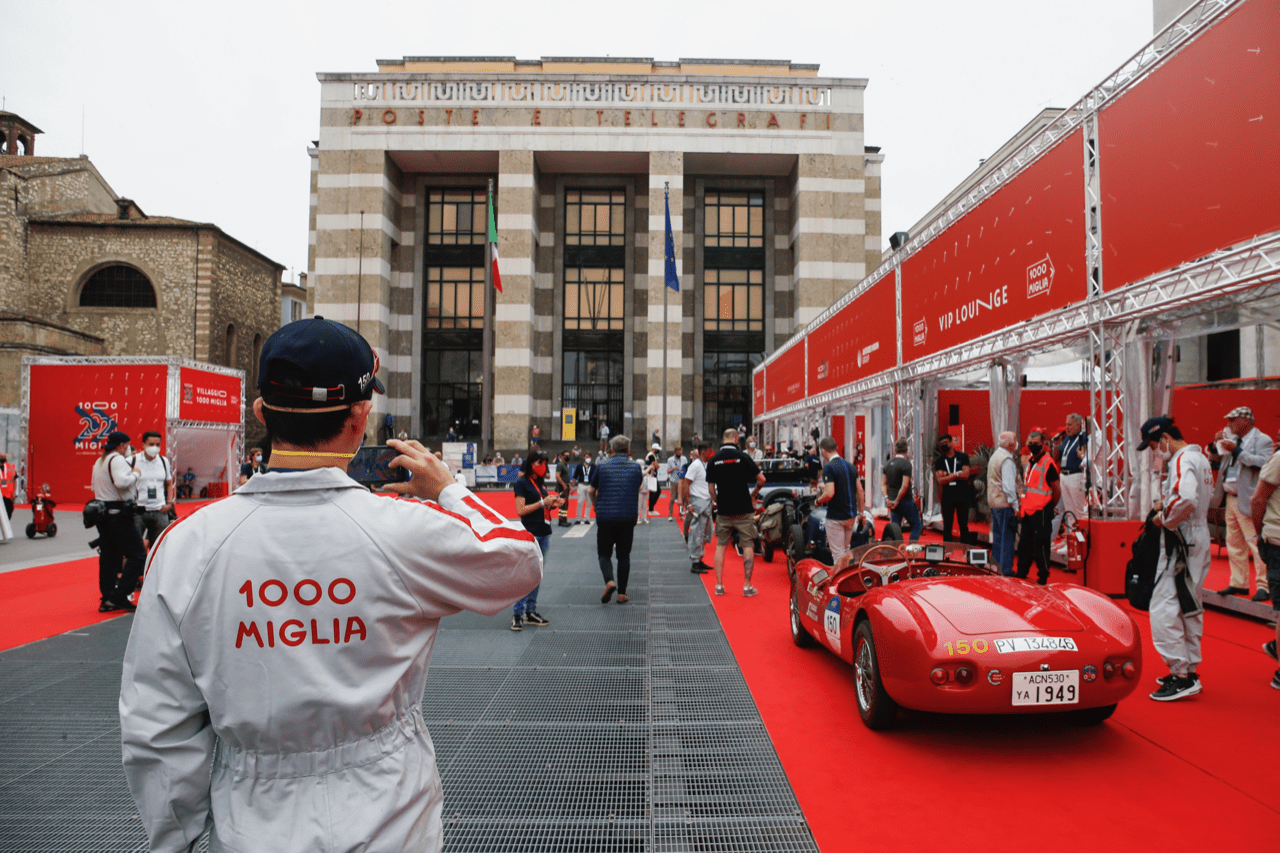 Palio delle Bisse.
The Regata delle Bisse is a traditional rowing race that sees the participation of historic boats, dating back to the era of the Venetian Republic; it has always aroused great passion and interest, exerting an intense influence on the customs and traditions of the towns of the Riviera and giving life to a long list of traditions. Click here to find out more. Here is the list of the stops on Lake Garda:
Peschiera del Garda: May 28, 2022
Sirmione: 11 June 2022
Torri del Benaco: June 18, 2022
Peschiera del Garda: June 19, 2022
Gardone Riviera: 2 July 2022
Bardolino: 9 July 2022
Garda: 16 July 2022
Gargnano: 23 July 2022
Castelnuovo del Garda: 6 August 2022
Peschiera del Garda: 20 August 2022
Garda: 24-25 September 2022 – Absolute Italian Championships
Peschiera del Garda: 22 October 2022
Peschiera del Garda: 11 November 2022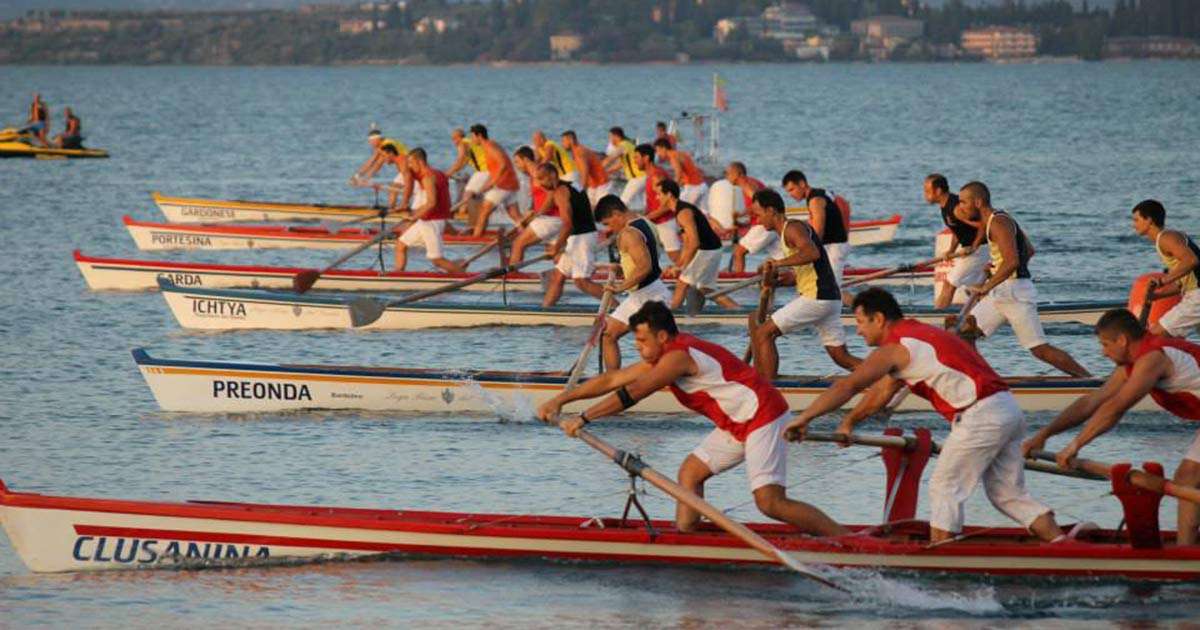 Fireworks.
What is summer without a memorable and exciting fireworks display? To find out the complete list, click here.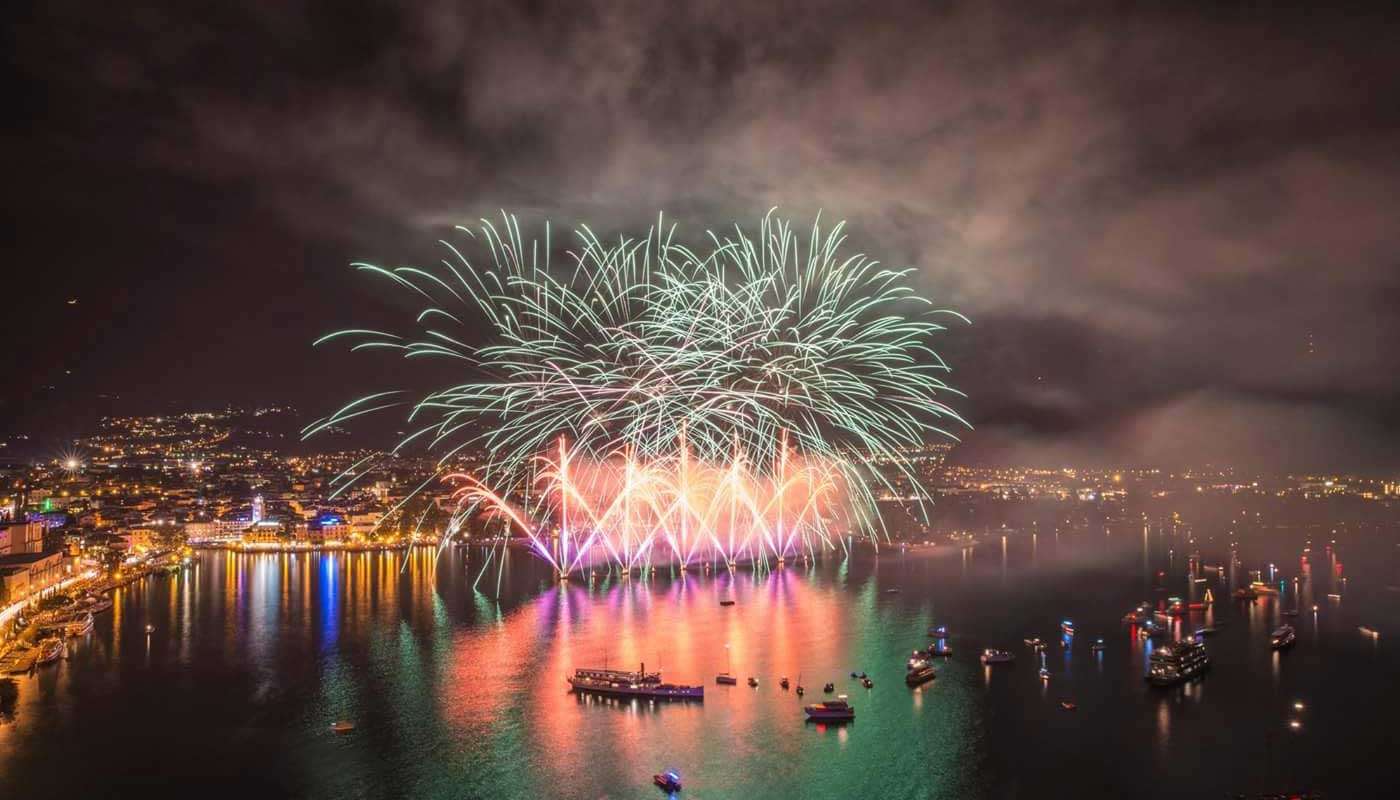 Water parks.
Lake Garda is dotted with spectacular water parks for young and old. Here is the complete list:
Caneva – the Aquapark in Fossalta (VR), Legoland Water Park in Castelnuovo del Garda (VR), Parco acquatico Riovalli in Cavaion Veronese (VR), Cavour – the Waterpark in Valeggio sul Mincio (VR), Aquardens Terme in Pescantina (VR), Persicum Park in Pescantina (VR), Le Ninfee del Garda in Desenzano del Garda (BS), Parco La Quiete in Lonato del Garda (BS).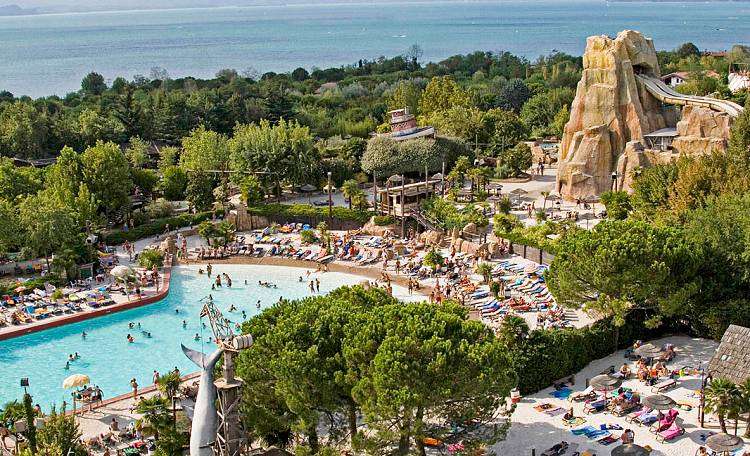 Is the day gloomy and you don't know what to do? We recommend that you visit the Limonaie of Lake Garda and the Castles of Lake Garda.
Do you want to try an adrenaline sport? You can choose between Canyoning, Kitesurfing and Rafting. Lots of fun for everyone, you don't need to be an athlete!
For a nice sun bath you can consult the most beautiful equipped beaches of Lake Garda and the best Dog Beaches of Lake Garda.
Finally, you may also be interested in consulting the calendar of weekly markets on Lake Garda – the best ice cream shops on Lake Garda – the best clubs and bars for motorcyclists on Lake Garda.
See you next time dear Outdoors!
Silvia Turazza – Garda Outdoors editorial staff
Where to sleep – Where to eat – Experiences on Lake Garda.
On Lake Garda there are many structures in which to stay, from small and well-kept B&B's to resorts with wellness centers and beauty services, in the section dedicated to hotels find all the information you need to find the most suitable accommodation for you.
The same goes for restaurants, at this link you will find our selection of restaurants on Lake Garda. Remembering that Lake Garda offers several starred restaurants and the quality of the culinary offer is very high.
There are many activities and experiences you can do on Lake Garda, so we recommend you visit the section dedicated to experiences in our magazine by clicking here.